Earl Klugh Guitar Tab Books, Instruction DVDs, Chord Melody Solos, Arrangements, Video Lessons
*FREE BOOK - "Jazz Guitar Chords & Arpeggio Patterns" by Stacy McKee (with 1st order)*
..................................................Chord Melody Guitar Music.......................................................
Easy Order Line 1-843-838-2657 Email - Steven@chordmelody.com
Acoustic Guitar Books/DVDs..........Classical Guitar Books/DVDs.............Lick Library Guitar DVDs
Beginner's Guitar Books/DVDs.......Country Guitar Books/DVDs..............Play Along Guitar Books/DVDs
Blues Guitar Books/DVDs................Flamenco Guitar Books/DVDs............Religious Guitar Books/DVDs
Brazilian Guitar Books/DVDs..........Jazz Guitar Course Books/DVDs........Robert Conti Guitar Books/DVDs
Celtic Guitar Books/DVDs................Jazz Guitar Books/DVDs (A-K)..........Rock Guitar Books/DVDs
Christian Guitar Books/DVDs..........Jazz Guitar Books/DVDs (L-Z)...........Spanish Guitar Books/DVDs
Secure Order Form
*Click Here For Featured DVDs Of The Week On Sale Now!!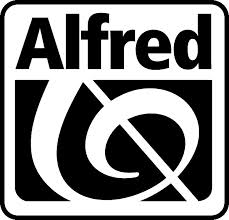 Chord Melody's New DVD Digital Download Service!
Now you can download over 4,000 DVDs instantly!

New Digital Download Service For Individual Guitar Tabs!
Now you can download guitar tab for individual songs instantly!

Our New Selection Of DVD Digital Downloads By True Fire!
Now you can download thousands of DVDs by True Fire instantly!
==> Click Here To Search By Artist Name or Band Name <==
Need Help Choosing The Right Guitar Book or Video? Peabody Conservatory
trained guitarist Steven Herron is available to answer questions and make recommendations
that will help you become a better guitarist! Just call 1-843-838-2657 now!!
Earl Klugh - Solo Fingerstyle Jazz Guitar Master!
Compiled & Edited By Steven Herron
Earl Klugh was born in Detroit, Michigan on September 16, 1953. When he was 10 years old, he first studied the piano and then began to play the guitar. His first interest was in folk guitar music. When Klugh was 13 he heard some recordings by Chet Atkins and suddenly realized the complete harmonic and melodic capability of the guitar. This discovery was boosted when he heard the solo jazz guitar artistry of George Van Eps, Wes Montgomery, George Benson, Charlie Byrd, and Laurindo Almeida.

While teaching the guitar in a music studio in Detroit, Earl was heard by saxophonist Yusef Lateef. Lateef was so taken by the 16 year old playing jazz on a nylon string concert classical guitar that he asked him to sit in with his group at the local Baker's Keyboard Lounge. He then included Klugh on his Atlantic Records CD "Suite 16".
Earl Klugh Plays "Dance With Me"

The following year Earl Klugh met George Benson in Baker's Lounge. Like Lateef, Benson was captivated by Klugh's jazz approach on the concert classical guitar. They worked out some duets together and in 1973 Klugh joined Benson's new quartet. This was the start of a long and close relationship between the two guitarists. They recorded two albums together on the CTI record label.

Earl was then asked by Chick Corea to join his popular "Return to Forever" group - but this time on electric guitar. He played concerts and recorded for two months with this famous jazz rock group which featured bassist Stanley Clarke and drummer Lenny White. Following this, Klugh performed with vocalist Flora Purim and pianist George Shearing. This gave him valuable experience playing with a variety of top jazz artists.
Earl Klugh Plays "Cast Your Fate To The Wind"

Ever since that time Earl Klugh has gone on to become one of the most successful fingerstyle jazz guitarists of the day. Although some of his recordings are in a commercial vein, his current trio recordings with acoustic bass and drums show that he is a very skilled and imaginative jazz artist with a unique approach to playing instrumental renditions of jazz and pop standards on a classical guitar!

His music has actually been called everything from pop/jazz and crossover to fusion and smooth, but in fact Earl Klugh is a melodic acoustic guitar player with a beautiful tone who decides to play on a nylon string classical guitar. He has regularly stated that he does not view himself as a jazz guitarist and he feels that his primary influence on guitar is Chet Atkins. Having discovered his own approach and sound early on, Earl has continued to be consistent throughout his professional career earning the respect of other guitar players and music critics alike and still performs frequently at jazz clubs and festivals.
Earl Klugh Plays "If I Only Had A Brain"
Jazz Guitar Masters Play Gershwin - Book
Ten incredible note-for-note transcriptions of solo jazz guitar arrangements from the original recordings as played by the pre-eminent jazz guitarists of our time including Kenny Burrell, Joe Pass, Johnny Smith and others! Never before available arrangements include: "But Not for Me (Kenny Burrell) * Embraceable You (Earl Klugh) * A Foggy Day (George Van Eps) * I Got Rhythm (Martin Taylor) * I Love You Porgy (Johnny Smith) * Isn't It a Pity (Howard Alden) * My Man's Gone Now (Ralph Towner) * Someone to Watch Over Me (Jimmy Raney) * Summertime (Joe Pass) * They Can't Take That Away from Me (Ted Greene)".
Notation and tab...................................................................Price - $16.95
Earl Klugh Plays "Embraceable You"
Jazz Guitar Bible - Book
Includes: "Airegin" -Wes Montgomery, "Angel Eyes" -Howard Roberts, "Body and Soul" -Tuck Andress, "Cheek To Cheek" -George Van Eps, "Dinah" -Eddie Lang, "Easter Parade" -Herb Ellis, "Girl Talk" -Mark Whitfield, "I Remember You" -Tal Farlow, "I'll Remember April" -Earl Klugh, "Like Someone In Love" -Joe Diorio, "In A Sentimental Mood" -Kevin Eubanks, "Misty" -Barney Kessel, "My Favorite Things" -John McLaughlin, "Moonlight In Vermont" -Johnny Smith, "My Funny Valentine" -Larry Coryell, "Nardis" -Mike Stern, "Nuages" -Charlie Byrd, "Oleo" -Pat Martino, "Rose Room" -Django Reinhardt, "Satin Doll" -Kenny Burrell, "Seven Come Eleven" -Charlie Christian, "So What" -Larry Carlton, "Solar" -Pat Metheny, "Speak Low" -Grant Green, "St. Thomas" -Jim Hall, "Star Dust" -Les Paul, "Stella By Starlight" -Bireli Lagrene, "Take Five" -George Benson, "Tangerine" -Jimmy Raney, "Yardbird Suite" -Joe Pass, "You Brought A New Kind Of Love To Me" -Chuck Wayne.
Notation and tab....................................................................Price - $27.95
Earl Klugh Plays "I'll Remember April"
"Bill Piburn's arrangements are creative and very musical. He draws on a wide range of musical styles and influences to keep the player and listener surprised and engaged. His music is personal, whimsical, and colorful with lots of interesting counterpoint and unique harmonies. I hope you enjoy his arrangements as much as I have!"
-Earl Klugh
Bill Piburn - Fingerstyle Guitar Standards - Book and Online Audio
Includes 15 classic jazz standards arranged for solo guitar: "Autumn Leaves, Cast Your Fate to The Wind, Cheek to Cheek, A Day in The Life of a Fool (Manha de Carnaval), Georgia on My Mind, It's Only a Paper Moon, Moon River, My Romance, The Nearness of You, Route 66, Sentimental Journey, Stompin' at the Savoy, This Can't Be Love, When Sunny Gets Blue, You Are My Sunshine".
Notation and tab....................................................................Price - $22.95
Bill Piburn's arrangement of "Autumn Leaves"
Bill Piburn - Fingerstyle Love Songs - Book and Online Audio
Includes 15 classic love songs arranged for solo guitar: "Always On My Mind, And I Love You So, Beauty and The Beast, Dream a Little Dream of Me, How Deep Is Your Love, I Love How You Love Me, I Will, Just The Way You Are, My Cherie Amour, Only You (And You Alone), Our Day Will Come, This Guy's in Love With You, True Love, Unchained Melody, The Very Thought of You".
Notation and tab....................................................................Price - $22.95
Click To Hear Audio Samples
Bill Piburn's arrangement of "And I Love You So"
Bill Piburn - Plays Antonio Carlos Jobim - Book and Online Audio
Includes 12 classic Antonio Carlos Jobim bossa nova songs arranged for solo guitar. The online audio features Bill Piburn performing each song. Songs include: "Agua De Beber, Chega De Saudade, Desafinado, The Girl From Ipanema, How Insensitive, Meditation, Once I Loved, Corcovado (Quiet Nights of Quiet Stars), Song of The Jet (Samba do Aviao), Triste, Wave, Zingaro".
Notation and tab....................................................................Price - $19.95
Click To Hear Audio Samples
Bill Piburn's arrangement of "Dream A Little Dream Of Me"
Bill Piburn - Groovy Guitar: Classic 60's Songs - Book and CD
Includes 15 classic songs arranged for solo guitar: "What A Day For a Daydream, Downtown, Happy Together, A Hard Days Night, I'll Never Fall In Love Again, The Last Train To Clarksville, Mellow Yellow, Scarborough Fair, Sittin' On The Dock Of The Bay, Spooky, Sunny, Up On The Roof, Walk On By, What Becomes Of The Broken Hearted, What The World Needs Now Is Love".
Notation and tab....................................................................Price - $19.95
Click To Hear Audio Samples
Bill Piburn's arrangement of "Downtown"
Bill Piburn - Disney Songs For Fingerstyle Guitar - Book and Online Audio
Bill Piburn has arranged 15 Disney classics into playable solo fingerstyle guitar arrangements in notation and tab for this collection. Includes: "The Bare Necessities * Can You Feel the Love Tonight * Colors of the Wind * Cruella De Vil * A Dream Is a Wish Your Heart Makes * He's a Pirate * I See the Light * La La Lu * Let It Go * Love Will Find a Way * Some Day My Prince Will Come * Under the Sea * When You Wish upon a Star * Winnie the Pooh * You've Got a Friend in Me". "Bill Piburn is one of the best players, arrangers, and teachers I have known." - Chet Atkins.
Notation and tab....................................................................Price - $22.95
Click To Hear Audio Samples
Bill Piburn's Arrangement Of "Georgia On My Mind"
Bill Piburn - Fingerstyle Guitar Gig Book - Book
This collection of 146 fingerstyle arrangements for solo guitar covers a wide variety of styles including dozens of jazz and pop standards as well as blues and country songs, folk ballads, gospel and Christmas melodies, Celtic and patriotic tunes, children's songs, classical and wedding music. Songs include: "Abide with Me, Adelita, Ain't Misbehavin', Alice Blue Gown, All of Me, America the Beautiful, Auld Lang Syne, Aura Lee (Love Me Tender), Away in a Manger, Back Home Again in Indiana, Beautiful Dreamer, Beautiful Isle of Somewhere, Bill Bailey, Pachelbel's Canon, Corcovado, Dallas Rag, Danny Boy, Dixie, Don't Get Around Much Anymore, Elite Syncopations (Joplin), Greensleeves, Home on The Range, Honeysuckle Rose, I Can't Help It If I'm Still in Love with You, I'm in the Mood for Love, I've Got a Crush on You, In the Good Old Summertime, It Had to Be You, I Dream Of Jeanie, Just As I Am, Lagrima, Let Me Call You Sweetheart / A Bicycle Built for Two, Long Long Ago, Makin' Whoopee, My Blue Heaven, Oh You Beautiful Doll, On the Sunny Side of the Street, Round Midnight, Smile, Smoke Gets in Your Eyes, St. Louis Blues, Sweet Lorraine, Take Me Out to the Ballgame, The Days of Wine and Roses, The Girl from Ipanema, The Girl I Left Behind Me, Wayfaring Stranger, We Three Kings, When I Fall in Love, When Irish Eyes Are Smiling, Whispering, Wildwood Flower" and many others!
Notation and tab....................................................................Price - $39.95
Bill Piburn's Tribute To Lenny Breau
Guitarists who like Earl Klugh also like:
The Hank Mackie Solo Guitar Collection
The Charlie Byrd Solo Guitar Collection
The Howard Heitmeyer Solo Guitar Collection
Jazz Guitar Chords & Arpeggio Patterns - Stacy McKee - This unique book includes 300 jazz guitar chord formations and matching single note arpeggio patterns in a quick reference format that no one has ever done before! Cross indexing makes this manual extremely easy to use and regardless of what style of music you play, we know you will find this to be a valuable, "must have" addition to your library. Stacy McKee was the featured guitarist with "Les Brown and The Band Of Renown" and for a limited time only, we will include an exclusive copy of his book FREE with your first order!
==> Click here to see the Stacy McKee Chord Melody Solo Collection <==
Wikipedia article on Earl Klugh
Wikipedia article on chord melody soloing
Please get in touch with us personally if you have any questions.
Just call 1-843-838-2657 for help or to place your order.
You can easily place your order by calling 1-843-838-2657 now!
OR click on this link to use our Secure Order Form All orders are backed by
our "exclusive" 30-Day No-Risk Guarantee! See Our Guarantee!