Django Reinhardt Guitar Tab Books, Instruction DVDs, Solos, Transcriptions, Video Lessons
*FREE BOOK - "Jazz Guitar Chords & Arpeggio Patterns" by Stacy McKee (with 1st order)*
..................................................Chord Melody Guitar Music.......................................................
Easy Order Line 1-843-838-2657 Email - Steven@chordmelody.com
Acoustic Guitar Books/DVDs..........Classical Guitar Books/DVDs.............Lick Library Guitar DVDs
Beginner's Guitar Books/DVDs.......Country Guitar Books/DVDs..............Play Along Guitar Books/DVDs
Blues Guitar Books/DVDs................Flamenco Guitar Books/DVDs............Religious Guitar Books/DVDs
Brazilian Guitar Books/DVDs..........Jazz Guitar Course Books/DVDs........Robert Conti Guitar Books/DVDs
Celtic Guitar Books/DVDs................Jazz Guitar Books/DVDs (A-K)..........Rock Guitar Books/DVDs
Christian Guitar Books/DVDs..........Jazz Guitar Books/DVDs (L-Z)...........Spanish Guitar Books/DVDs
Secure Order Form
*Click Here For Featured DVDs Of The Week On Sale Now!!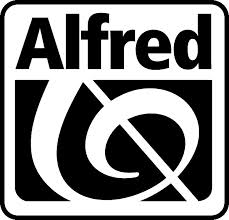 Chord Melody's New DVD Digital Download Service!
Now you can download over 4,000 DVDs instantly!

New Digital Download Service For Individual Guitar Tabs!
Now you can download guitar tab for individual songs instantly!

Our New Selection Of DVD Digital Downloads By True Fire!
Now you can download thousands of DVDs by True Fire instantly!
==> Click Here To Search By Artist Name or Band Name <==
Need Help Choosing The Right Guitar Book or Video? Peabody Conservatory
trained guitarist Steven Herron is available to answer questions and make recommendations
that will help you become a better guitarist! Just call 1-843-838-2657 now!!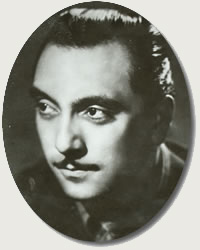 Django Reinhardt
Django Reinhardt

was the first hugely influential jazz figure to emerge from Europe - and he remains the most influential European to this day, with possible competition from Joe Zawinul, George Shearing,

John McLaughlin

, his old cohort Stephane Grappelli and a bare handful of others. A free-spirited gypsy, Reinhardt wasn't the most reliable person in the world, frequently wandering off into the countryside on a whim.

Yet Reinhardt came up with a unique way of propelling the humble acoustic guitar into the front line of a jazz combo in the days before amplification became widespread. He would spin joyous, arcing, marvelously inflected solos above the thrumming base of two rhythm guitars and a bass, with Grappelli's elegantly gliding violin serving as the perfect foil.

His harmonic concepts were startling for their time - making a direct impression upon Charlie Christian and Les Paul, among others - and he was an energizing rhythm guitarist behind Grappelli, pushing their groups into a higher gear. Not only did Django Reinhardt put his stamp upon jazz, his string-band music also had an impact upon the parallel development of Western swing, which eventually fed into the wellspring of what is now called country music.

Although he could not read music, with Grappelli and on his own, Reinhardt composed several winsome, highly original tunes like "Daphne," "Nuages" and "Manoir de mes reves," as well as mad swingers like "Minor Swing" and the ode to his record label of the `30s, "Stomping At Decca." As the late Ralph Gleason said about Django's recordings, "They were European and they were French and they were still jazz."

A violinist first and a guitarist later, Jean Baptiste "Django" Reinhardt grew up in a gypsy camp near Paris where he absorbed the gypsy strain into his music. A disastrous caravan fire in 1928 badly burned his left hand, depriving him of the use of the fourth and fifth fingers, but the resourceful Reinhardt figured out a novel fingering system to get around the problem that probably accounts for some of the originality of his style.

According to one story, during his recovery period, Reinhardt was introduced to American jazz when he found a 78 RPM disc of Louis Armstrong's "Dallas Blues" at an Orleans flea market. He then resumed his career playing in Parisian cafes until one day in 1934 when Hot Club chief Pierre Nourry proposed the idea of an all-string band to Django Reinhardt and Grappelli. Thus was born the Quintet of the Hot Club of France, which quickly became an international draw thanks to a long, splendid series of Ultraphone, Decca and HMV recordings.

The outbreak of war in 1939 broke up the Quintette, with Grappelli remaining in London where the group was playing and Reinhardt returning to France. During the war years, he led a big band, another quintet with clarinetist Hubert Rostaing in place of Grappelli, and after the liberation of Paris, recorded with such visiting American jazzmen as Mel Powell, Peanuts Hucko and Ray McKinley. In 1946, Reinhardt took up the electric guitar and toured America as a soloist with the Duke Ellington band but his appearances were poorly received.

Some of his recordings on electric guitar late in his life are bop escapades where his playing sounds frantic and jagged - a world apart from the jubilant swing of old. However, around January of 1946 Reinhardt and Grappelli held several sporadic reunions where the bop influences are more subtly integrated into the old, still-fizzing swing format.

In the 1950s Reinhardt became more reclusive, remaining in Europe, playing and recording now and then until his death from a stroke in 1953. His Hot Club recordings from the 1930s are his most irresistible legacy - their spirit and sound can be felt in current groups like Holland's Rosenberg Trio.

Django Reinhardt - Gypsy Jazz Guitar: Vol 1 - Book and CD
Gypsy jazz (sometimes known as Jazz-Manouche) is the first unique style of jazz music originating from Europe. Using the best examples of performances past and present, as well as showcasing the typical aspects of rhythm and lead guitar in gypsy jazz, this book by Bertino Rodmann is the most authentic method for gypsy jazz guitar. Includes practice transcriptions and songs by renowned gypsy jazz guitarist Django Reinhardt, who made the style popular throughout the world with his groundbreaking techniques. To this day, countless guitarists are influenced by the music and personality of Django Reinhardt. An audio CD is included containing performances of music in the book.
Notation and tab..................................................................Price - $26.95
Click To Hear Audio Samples Click To See Sample Pages

Django Reinhardt Plays "Nuages"

Django Reinhardt - The Best Of Django Reinhardt - Book and Online Audio
Explore the ground-breaking styles of one of the most unique and influential guitarists in jazz! A step-by-step breakdown of the guitar styles and techniques of a jazz giant taught by Joe Charupakorn Songs include: "Dinah, Tiger Rag (Hold That Tiger), Old Folks at Home (Swanee River), Djangology, Limehouse Blues, Stardust, Swing Guitar, Ain't Misbehavin', Rose Room, Minor Swing, Daphne, Nuages, Swing 42, Belleville, Honeysuckle Rose, Marie".
Notation and tab..................................................................Price - $27.95
Click To Hear Audio Samples

Django Reinhardt Plays "Tiger Rag"

Django Reinhardt - The Definitive Collection - Book
Includes: "Ain't Misbehavin', Dinah, Belleville, Daphne, Dinette, Djangology, Honeysuckle Rose, Limehouse Blues, Marie, Melodie au Crepuscule, Minor Swing, My Serenade, Nuages, Old Folks at Home (Swanee River), Rose Room, Stardust, Swing 42, Swing Guitar, Tiger Rag (Hold That Tiger), The World Is Waiting for the Sunrise".
Notation and tab..................................................................Price - $24.95

Django Reinhardt Plays "Stardust"

Django Reinhardt - Gypsy Jazz Play Along: Vol 128 - Book and 2 CDs
Includes 13 great tunes from the famous Gypsy Jazz era and a tribute song, all performed in an authentic style by a masterful guitar trio. Swinging and fun to play! Be sure to listen to the demonstration tracks under the audio samples tab. For all instruments. Rhythm Section: Dave Stryker (Acoustic Maccaferri-Style Guitar); Bill Mooring (Bass); Colby Inzer (Drums). Titles: "After You've Gone * Bei Mir Bist Du Schon * Body and Soul * Django's Cloud (same changes as Nuages) * Limehouse Blues * Minor Swing * Montagne Ste. Genevieve * Rose Room * Sweet Georgia Brown * Swing 42 * Swing Guitar * The Sheik of Araby * The World Is Waiting for the Sunrise".
Standard notation................................................................Price - $17.95
Click To Hear Audio Samples Click To See Sample Pages

Django Reinhardt Plays "Swing 42"

Django Reinhardt - Guitar Play Along: Vol 144 - Book and Online Audio
The Guitar Play-Along Series will help you play your favorite songs quickly and easily! Just follow the tab, listen to the online audio to hear how the guitar should sound, and then play along using the separate backing tracks. The melody and lyrics are also included in the book in case you want to sing, or to simply help you follow along. The online audio allows users to adjust the recording to any tempo without changing pitch! Includes 8 songs: "Brazil * Daphne * Djangology * Honeysuckle Rose * Minor Swing * Nuages * Souvenirs * Swing 42".
Notation and tab..................................................................Price - $16.95
Click To Hear Audio Samples

Django Reinhardt Plays "Honeysuckle Rose"

Django Reinhardt - Guitar Play Along: Vol 40 - DVD
The Guitar Play-Along DVD series lets you hear and see how to play songs like never before. Just watch, listen and learn! Each song starts with a lesson from a professional guitar teacher. Then, the teacher performs the complete song along with professionally recorded backing tracks. You can choose to turn the guitar off if you want to play along or leave the guitar in the mix to hear how it should sound. You can also choose from multiple viewing options; fret hand with tab, wide view with tab, pick & fret hand close-up, and others. Songs include: "Brazil * Daphne * Djangology * Limehouse Blues * Minor Swing * Souvenirs * Swing 42".
(90 min).................................................................................Price - $16.95

Django Reinhardt Plays "Brazil"

Django Reinhardt - Jazz Play Along: Vol 121 - Book and Online Audio
For use with all B-flat, E-flat, Bass Clef and C instruments, the Jazz Play-Along Series is the ultimate learning tool for all jazz musicians. With musician-friendly lead sheets, melody cues, and other split-track choices on the online audio, these first-of-a-kind packages help you master improvisation while playing some of the greatest tunes of all time. For Study, each tune includes a split track with: Melody cue with proper style and inflection * Professional rhythm tracks * Choruses for soloing * Removable bass part * Removable piano part. For Performance, each tune also has: An additional full stereo accompaniment track (no melody) * Additional choruses for soloing. Includes 10 songs: "Are You in the Mood * Crepuscule * Django's Castle * Djangology * Honeysuckle Rose * Limehouse Blues * Minor Swing * My Serenade * Nuages * Swing 42".
Standard Notation...............................................................Price - $16.95
Click To Hear Audio Samples

"Dark Eyes" By Django Reinhardt

Django Reinhardt - The Guitar Style Of Django Reinhardt & The Gypsies - Book
By Ian Cruickshank. This book provides pointers towards the gypsy jazz style and includes: right hand exercises, triads, chord shapes & inversion, arpeggios, octaves, chordal textures, connecting solo lines, tricks & devices. A biography of Django Reinhardt and many pictures make this an interesting and informative book.
Chord diagrams...................................................................Price - $17.95

Django Reinhardt Plays "Djangology"

Django Reinhardt - The Music Of Django Reinhardt - Book
Includes: "Tiger Rag I, After You've Gone I, Tiger Rag II, Avalon I, Swannee River I, Swannee River II, The Sheik Of Araby I, Avalon II, Some of These Days, St. Louis Blues I, Limehouse Blues I, After You've Gone II, Limehouse Blues II, Shine, Charleston, Chicago, Hot Lips, Rose Room, Runnin' Wild, The Sheik of Araby II, Limehouse Blues III, Japanese Sandman I, St. Louis Blues II, Baby Won't You Please Come Home I and II, Farewell Blues, My Melancholy Baby I, Limehouse Blues IV, Japanese Sandman II, My Melancholy Baby II, Tiger Rag III, My Melancholy Baby III, Japanese Sandman III, Limehouse Blues V, A Pretty Girl is Like a Melody, Margie I, Tiger Rag IV, Dark Eyes I, The World is Waiting for the Sunrise, After You've Gone III, Dark Eyes II, St. Louis Blues III, Darktown Strutter's Ball, Margie II". Also includes analysis of each song by Stan Ayeroff.
Standard notation................................................................Price - $34.95

Django Reinhardt Plays "Swanee River"

Paul Mehling - Gypsy Jazz Guitar: Django Style Rhythm - Vol I - DVD
They don't call it "hot guitar" for nothing! The driving style pioneered by Django Reinhardt and other Gypsy players became one of the dominant sounds in jazz during the thirties and forties, and its influence is still strongly felt today. Paul Mehling knows the style as well as anyone, and he takes it apart in detail for the learning player. A band won't swing without a strong rhythm section, and the powerful guitar accompaniment that typifies the Gypsy style is the foundation of this terrific lesson. Starting with basic four-to-the-bar comping and damping, Paul takes you through a variety of accompaniment ideas: arpeggios, "splayed" chords, "the gallop," chord tremolo, right hand speed and other advanced techniques. You'll gain an understanding of the particular harmonic structures of this music through chord voicings, progressions, and accompaniments to classics such as "Minor Blues, Oriental Shuffle and I'll See You In My Dreams". Paul also provides invaluable advice on learning from recordings, use of the metronome, and a look at his rare Maurice DuPont guitars. Includes some hot jamming with Paul and Tony Mandraccia on rhythm guitar!
(60 min) Booklet included...................................................Price - $29.95
Also Available For Instant Download - Click Here Now!

Paul Mehling - Gypsy Jazz Guitar: Django Style Soloing - Vol II - DVD
This fascinating look at the art of improvisation in the Gypsy jazz tradition shows you how to really swing! Paul Mehling, leader of the Hot Club of San Francisco, has a comprehensive knowledge of all aspects of this powerful and infectious style, and he provides a wealth of information and playing tips to get you off to a solid start. Before long, you'll be playing exciting solos in the style typified by Django Reinhardt, Birelli Lagrenne and other hot players of this dynamic genre. You'll learn the theory and playing techniques behind the music, including the exercises, scales, modes and arpeggiated picking ("the heart of the Django Reinhardt style") that will allow you to come up with your own improvisations. He includes advice on fingering, use of the metronome, singing your solos and how to "focus your attention so your hands can play what your ears hear." Paul teaches the special elements that give this music its distinctive ring: "sweep" picking, ornaments (glissandos, trills, bends, tremolo, vibrato, etc.), diminished and augmented runs, triplets and the other special sounds that "put the Gypsy in Gypsy swing." Includes some hot jamming with Paul and Tony Mandraccia on rhythm guitar!
(60 min) Booklet included...................................................Price - $29.95
Also Available For Instant Download - Click Here Now!

Jazz Guitar Bible - Book
Includes: "Airegin" -Wes Montgomery, "Angel Eyes" -Howard Roberts, "Body and Soul" -Tuck Andress, "Cheek To Cheek" -George Van Eps, "Dinah" -Eddie Lang, "Easter Parade" -Herb Ellis, "Girl Talk" -Mark Whitfield, "I Remember You" -Tal Farlow, "I'll Remember April" -Earl Klugh, "Like Someone In Love" -Joe Diorio, "In A Sentimental Mood" -Kevin Eubanks, "Misty" -Barney Kessel, "My Favorite Things" -John McLaughlin, "Moonlight In Vermont" -Johnny Smith, "My Funny Valentine" -Larry Coryell, "Nardis" -Mike Stern, "Nuages" -Charlie Byrd, "Oleo" -Pat Martino, "Rose Room" -Django Reinhardt, "Satin Doll" -Kenny Burrell, "Seven Come Eleven" -Charlie Christian, "So What" -Larry Carlton, "Solar" -Pat Metheny, "Speak Low" -Grant Green, "St. Thomas" -Jim Hall, "Star Dust" -Les Paul, "Stella By Starlight" -Bireli Lagrene, "Take Five" -George Benson, "Tangerine" -Jimmy Raney, "Yardbird Suite" -Joe Pass, "You Brought A New Kind Of Love To Me" -Chuck Wayne.
Notation and tab....................................................................Price - $27.95

Django Reinhardt Plays "Rose Room"

25 Great Jazz Guitar Solos - Book and Online Audio
From Charlie Christian and Django Reinhardt to Wes Montgomery, Pat Metheny, Kenny Burrell, Jim Hall, Joe Pass and beyond, take an inside look at the genesis of jazz guitar! This book and online audio by Paul Silbergleit provides solo transcriptions in standard notation and tablature, lessons on how to play them, guitarist biographies, equipment, photos, history, and much, much more! The accompanying audio contains full-band demonstrations of every guitar solo in the book! Songs include: "The Acrobat" -Peter Bernstein, "Benny's Back" -George Benson, "The Days Of Wine And Roses" -Pat Martino, "East Of The Sun" -Johnny Smith, "East To Wes" -Emily Remler, "Embraceable You" -Oscar Moore, "Full House" -Wes Montgomery, "I Thought About You" -Bobby Broom, "I've Found A New Baby" -Charlie Christian, "If I Should Lose You" -Kurt Rosenwinkel, "Jean De Fleur" -Grant Green, "Like Someone In Love" -Tal Farlow, "Lover Man Oh Where Can You Be" -Joe Pass, "Lullaby Of Birdland" -Barney Kessel, "Lyresto" -Kenny Burrell, "Nardis" -Mike Stern, "No Blues" -John McLaughlin, "Nothing Personal" -Pat Metheny, "Orange Brown And Green" -Herb Ellis, "Relaxin" -Hank Garland, "Spring Is Here" -Jimmy Raney, "Swing Spring" -John Scofield, "Whisper Not" -Jim Hall, "The World Is Waiting For The Sunrise" -Django Reinhardt, "You Don't Know What Love Is" -John Abercrombie.
Notation and tab...................................................................Price - $24.95
Click To Hear Audio Samples

Django Reinhardt Plays "The World Is Waiting For The Sunrise"

Guitarists who like Django Reinhardt also like:
The Hank Mackie Solo Guitar Collection

The Huey Long Solo Guitar Collection

The Johnny Smith Solo Guitar Collection

Django Reinhardt - Gypsy Jazz Guitar Innovator!
Compiled & Edited By Steven Herron

Nearly a half century after his death, gypsy guitar player Django Reinhardt still remains a legendary figure in the annals of jazz guitar! To this day, his blazing guitar playing stands up to that of present day master jazz guitar players like Joe Pass, Pat Martino, Tal Farlow and George Benson. Author James Lincoln Collier in his book "The Making of Jazz", described Django as "the most astounding guitar player in the history of jazz". When you take into consideration the hordes of jazz guitar players he has inspired, he could certainly well be.

His unheard of style of playing - combining European flavored licks and chords with jazz music rhythms was unprecedented throughout his time. He was amongst the first of the European jazz artists who could play the swing jazz feel the correct way and he left a historic footprint on the world of jazz guitar music. His main influence was session guitarist Eddie Lang (the very first major jazz guitar performer) and he absorbed Lang's European based chordal methods and took them one stage further.

Born Jean Baptise Reinhardt to LaBelle Reinhardt and Jean Vees (his possible father) on January 23, 1910 in Liverchees, Belgium near the French border line, Django was raised in true gypsy fashion - wandering around in a caravan and living like a vagabond. He invested much of his earlier years venturing throughout Europe, eventually settling just outside of Paris. Django did not go to school and was illiterate - he could not read nor write words.

He did however constantly have an interest and a talent for music and finally acquired a banjo from an excellent friend named Raclot when he was 12 years old. He in no way ever got formal lessons, but was instructed by his dad and other artists in the area and soon thereafter began performing with his father in cafes. By age fourteen he had turned out to be a main fixture on the Parisian club circuit and by age 18 he cut his first record as a sideman, accompanying an accordion player on his banjo.

On November 2, 1928 personal misfortune struck. Django heard a faint sound and thought it was a rat playing around near his wagon. He took hold of a candle, that all of a sudden fell from the candle holder onto a stack of extremely flammable artificial flowers that instantly burst into flames, setting the whole wagon on fire. Django made use of a blanket to bring his wife from the flaming wagon, but his exposed lower limbs and left hand were badly burned. Because of the level of his burns, doctors advised cutting off Django's legs, but he adamantly refused.

He would in the future reestablish the use of both burned legs, however his burned left hand did not have the same good luck and his musical career was thought to be doomed. Django was strong and determined and trudged along, attempting to master the guitar once again though still in the hospital. He eventually restored the use of his left hand thumb, index and middle fingers, but not the complete use of the 3rd and 4th fingers. Over a year later, he had the ability to perform once again utilizing his working left hand fingers!

In 1929, gypsy jazz guitar player Django Reinhardt was introduced to Stephane Grapelli, a violinst with whom he would have a career long relationship. They were both struggling young musicians attempting to make their way in the jazz scene. In 1933, they finally had the chance to play together in "The Quintet of The Hot Club of France" (that featured Django's brother Joseph on rhythm guitar) an incarnation of "The Hotel Claridge Orchestra".

The Ultraphone Recording Company offered the group a record deal in 1934 and their initial record sent out shock waves all throughout the European jazz scene. This spawned a series of group recordings which would raise the group's recognition and allow them to play live show halls. As a result of the German invasion of France Django and his associates retreated to Paris, but Grapelli decided to stay in London. Django grew to end up being a god in the eyes of the French!

Django Reinhardt's star continued to rise! He composed the stunning tune "Nuages" that would become his trademark tune and eventually replaced Grapelli with clarinetist Hubert Rostaing which was inspired by the pairing of jazz guitarist Charlie Christian and clarinetist Benny Goodman. This brand new line-up furthermore had drums replacing rhythm guitar and would sell out shows whenever it played. Django's music spread to include the United States.

In 1946, Django Reinhardt reunited with Stephane Grapelli. They went on to record as a quintet with new members, but Django was in bad physical health and returned to Paris. Later in 1946 he made his first and only trip to the United States. He was asked to come to New York's prestigious Carnegie Hall to be a showcased soloist with "The Duke Ellington Orchestra". He was excited to come to America but his big ego gave him severe delusions of grandeur. He left his Maccaferri guitar at home, expecting American guitar manufacturers to swarm him with free guitars to select from. This did not occur however and he wound up purchasing an average American electric guitar that was not very comfortable for him.

Django managed to pull off the initial show without a hitch and was asked back once more for six encores. On the 2nd night however, in his typical capricious fashion, he showed up late, showing up just in time to close up the show. He blamed his tardiness on the taxi driver. This occasion reduced Django's marquee value dramatically and the concert tour was considered a major flop. Bebop had turn out to be the fashionable sound of jazz by 1949 and Django's swing guitar sound was passe. His ego was crushed and he stopped performing on guitar for a while.

By 1951 however, he was back in action and had actually absorbed the bebop language. He could play bop with the finest and was now performing on an electric guitar. He recorded with bebop pioneer Dizzy Gillespie in 1953 and had a world tour lined up. In Switzerland, on a short little tour, Django developed some sort of illness. He had severe headaches, high blood pressure, and pins and needles in his fingers. He declined to see a physician and on May 15, 1953 he suffered a fatal stroke while at a cafe with some friends. He died at the young age of 43.

Jazz Guitar Chords & Arpeggio Patterns - Stacy McKee - This unique book includes 300 jazz guitar chord formations and matching single note arpeggio patterns in a quick reference format that no one has ever done before! Cross indexing makes this manual extremely easy to use and regardless of what style of music you play, we know you will find this to be a valuable, "must have" addition to your library. Stacy McKee was the featured guitarist with "Les Brown and The Band Of Renown" and for a limited time only, we will include an exclusive copy of his book FREE with your first order!
==> Click here to see the Stacy McKee Chord Melody Solo Collection <==

Wikipedia article on Django Reinhardt
Wikipedia article on Gypsy jazz

Please get in touch with us personally if you have any questions.
Just call 1-843-838-2657 for help or to place your order.

You can easily place your order by calling 1-843-838-2657 now!
OR click on this link to use our Secure Order Form All orders are backed by
our "exclusive" 30-Day No-Risk Guarantee!

See Our Guarantee!