Les Paul Guitar Tab Books, Instruction DVDs, Solos, Arrangements, Transcriptions, Video Lessons
*FREE BOOK - "Jazz Guitar Chords & Arpeggio Patterns" by Stacy McKee (with 1st order)*
..................................................Chord Melody Guitar Music.......................................................
Easy Order Line 1-843-838-2657 Email - Steven@chordmelody.com
Acoustic Guitar Books/DVDs..........Classical Guitar Books/DVDs.............Lick Library Guitar DVDs
Beginner's Guitar Books/DVDs.......Country Guitar Books/DVDs..............Play Along Guitar Books/DVDs
Blues Guitar Books/DVDs................Flamenco Guitar Books/DVDs............Religious Guitar Books/DVDs
Brazilian Guitar Books/DVDs..........Jazz Guitar Course Books/DVDs........Robert Conti Guitar Books/DVDs
Celtic Guitar Books/DVDs................Jazz Guitar Books/DVDs (A-K)..........Rock Guitar Books/DVDs
Christian Guitar Books/DVDs..........Jazz Guitar Books/DVDs (L-Z)...........Spanish Guitar Books/DVDs
Secure Order Form
*Click Here For Featured DVDs Of The Week On Sale Now!!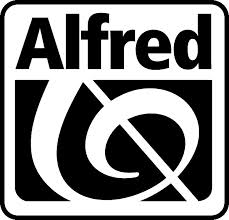 Chord Melody's New DVD Digital Download Service!
Now you can download over 4,000 DVDs instantly!

New Digital Download Service For Individual Guitar Tabs!
Now you can download guitar tab for individual songs instantly!



Our New Selection Of DVD Digital Downloads By True Fire!
Now you can download thousands of DVDs by True Fire instantly!

==> Click Here To Search By Artist Name or Band Name <==

Need Help Choosing The Right Guitar Book or Video? Peabody Conservatory
trained guitarist Steven Herron is available to answer questions and make recommendations
that will help you become a better guitarist! Just call 1-843-838-2657 now!!

Les Paul - The Best Of Les Paul - Book
Guitar solos by Les Paul include: "Blue Skies, Caravan, Dark Eyes, Guitar Boogie Shuffle, Honeysuckle Rose, How High the Moon, I've Found a New Baby, In The Good Old Summertime, Indiana, It's Been a Long Long Time, Lazy River, My Melancholy Baby, Out of Nowhere, Somebody Loves Me, Stardust, The World Is Waiting for the Sunrise".
Notation and tab....................................................................Price - $24.95

Les Paul plays "Caravan"

Les Paul - Instructional Guitar - DVD
This DVD presents an in-depth view of the living legend that helped develop the recording industry. Les not only invented the electric guitar, he perfected multi-track recording and the use of "reverb". This interview interspersed with performance clips takes you up close with Les Paul for a fun, humorous and educational view into the the world of music as seen by one of the truly great guitarists, musicians and innovators of all times.
(90 min) Tab Booklet Included..............................................Price - $19.95

Les Paul & Mary Ford play "How High The Moon"

Jazz Guitar Bible - Book
Includes: "Airegin" -Wes Montgomery, "Angel Eyes" -Howard Roberts, "Body and Soul" -Tuck Andress, "Cheek To Cheek" -George Van Eps, "Dinah" -Eddie Lang, "Easter Parade" -Herb Ellis, "Girl Talk" -Mark Whitfield, "I Remember You" -Tal Farlow, "I'll Remember April" -Earl Klugh, "Like Someone In Love" -Joe Diorio, "In A Sentimental Mood" -Kevin Eubanks, "Misty" -Barney Kessel, "My Favorite Things" -John McLaughlin, "Moonlight In Vermont" -Johnny Smith, "My Funny Valentine" -Larry Coryell, "Nardis" -Mike Stern, "Nuages" -Charlie Byrd, "Oleo" -Pat Martino, "Rose Room" -Django Reinhardt, "Satin Doll" -Kenny Burrell, "Seven Come Eleven" -Charlie Christian, "So What" -Larry Carlton, "Solar" -Pat Metheny, "Speak Low" -Grant Green, "St. Thomas" -Jim Hall, "Star Dust" -Les Paul, "Stella By Starlight" -Bireli Lagrene, "Take Five" -George Benson, "Tangerine" -Jimmy Raney, "Yardbird Suite" -Joe Pass, "You Brought A New Kind Of Love To Me" -Chuck Wayne.
Notation and tab....................................................................Price - $27.95

Les Paul Plays "Star Dust"

Guitarists who like Les Paul also like:
The Johnny Smith Solo Guitar Collection

The Huey Long Solo Guitar Collection

The Hank Mackie Solo Guitar Collection

Les Paul - Genius Jazz Guitar Player & Inventor
Compiled & Edited By Steven Herron

Les Paul was born June 9, 1915 in Waukesha, Wisconsin and is one of the most well-known names for millions of guitarists throughout the world. This is by virtue of the many solid-body electric guitars created by him bearing his name and made by the Gibson Guitar Company in the USA. Not too many of these guitar players recognize that Les Paul is also an exceptional jazz guitar player who won numerous jazz awards in the late 1940s.

Les Paul fell for the guitar at an early age. He was self taught both on the harmonica and the guitar. Les played the harmonica mounted on a harness of his own design so that he could play it at the same time with the guitar. His very first professional work was actually as a "one man band" performing live for tips at roadside diners. He called himself "Rhubarb Red" and his reputation quickly earned him some regional radio broadcasts, specifically after he started working with Joe Wolverton whose performing name was "Sunny Joe".

In 1933 Les Paul left for Chicago where his apparent natural talent earned him many jobs in numerous local radio stations. His dual capability of having the talent to play country and western music under the name of "Rhubarb Red" and jazz as "Les Paul" ensured that he was kept very busy. It is interesting to note that in a 1934 Gibson Guitar catalog he is featured as a Gibson player, however under the name of "Rhubarb Red". By 1936 Les was concentrating on jazz and played with Art Tatum. Eddie South. Louis Armstrong, and other leading jazz artists.

Les Paul plays "Blue Skies"

In 1938 Les moved from Chicago to New York. Here he led his own trio where he now played an electrical guitar. The group acquired widespread notoriety when it appeared on a coast-to-coast NBC radio program with Fred Waring and His Pennsylvanians. By the mid 1940s Les Paul was considered as one of the USA's foremost jazz guitarists. His style was significantly influenced by his own personal guitar hero, Django Reinhardt. In 1943 Paul transferred to Los Angeles and formed a new trio which backed top stars including Bing Crosby, Rudee Vallee, Jack Benny, and The Andrews Sisters. In 1944 he was picked to appear in a Norman Granz "Jazz at the Philharmonic" concert in Los Angeles with J.J. Johnson, Illinois Jaquet, Nat King Cole, and others.

Les Paul is likewise renowned for his development of multi-track recording which he made use of to great effect on his very popular records with vocalist Mary Ford. His first experiments into this field started as early as 1937 but it was not till 1946, under the persuasion of Bing Crosby, that Les finally built his own studio to develop and perfect multi-track recording methods. Multi-track recording is part and parcel of today's music scene but it was in 1948 in Paul's in-home studio that he made the first historical multi-track recordings of "Lover" and "Brazil". When these records were launched they received extraordinary popular success.

Not long after the release of these records Les Paul was involved in a severe automobile mishap where he almost lost his right arm. Miraculously his arm was operated on by a physician who was a Les Paul fan and instantly recognized the guitarist when he was brought into the health center. By using a metal plate the medical professional had the ability to set the right arm in such a position that Les would be able to still play the guitar. After his release from the hospital Les was anxious to further continue his experiments with the solid-body electric guitar which he had begun in the late 1930s. He realized the thinness of the solid guitar would now fit his damaged right arm much better than the standard full-size archtop jazz guitar.

Les Paul plays "Dark Eyes"

In December of 1949 he met and wed singer Colleen Summers (Mary Ford). They made lots of extremely popular multi-track vocal and guitar hits together and later had their own weekly TV program. Throughout the years Les Paul ended up being convinced that there was a demand for a solid-body guitar and by the early 1950s he convinced the Gibson Guitar Company to produce the very first Les Paul guitars. In the beginning these received a cool reception from guitarists and the line was nearly dropped by Gibson. However with the arrival of rock-and-roll in the 1960s the solid-body electric guitar all of a sudden ended up being a runaway sales success. Since that time Les Paul guitars have actually become some of the most popular and the most copied guitars the world has ever seen.

Les Paul continued an active career in music from his home in Mahwah, New Jersey. From the mid 1960s he took a 10 year break from professional performing work, however since the mid 1970s once again played and recorded with a variety of artists. Les had a quintuple bypass heart surgical procedure in September 1980, but made a full recuperation. For some years he appeared weekly with his own group at Fat Tuesday's club in New York City. On August 12, 2009 Les passed away of complications from pneumonia in White Plains, New York.

Les Paul was without a doubt among the most popular figures in the entire music industry - his extremely individualistic guitar approach and sound still immediately recognizable. He received three awards from the National Academy Of Recording Arts & Sciences for his contribution to the profession. An inventive genius, Les Paul's contribution to the world of music and the guitar is definitely exceptional!

Les Paul & Mary Ford play "Guitar Boogie Shuffle"

Jazz Guitar Chords & Arpeggio Patterns - Stacy McKee - This unique book includes 300 jazz guitar chord formations and matching single note arpeggio patterns in a quick reference format that no one has ever done before! Cross indexing makes this manual extremely easy to use and regardless of what style of music you play, we know you will find this to be a valuable, "must have" addition to your library. Stacy McKee was the featured guitarist with "Les Brown and The Band Of Renown" and for a limited time only, we will include an exclusive copy of his book FREE with your first order!
==> Click here to see the Stacy McKee Chord Melody Solo Collection <==

Wikipedia article on Les Paul
Wikipedia article on Gibson Les Paul

Please get in touch with us personally if you have any questions.
Just call 1-843-838-2657 for help or to place your order.

You can easily place your order by calling 1-843-838-2657 now!
OR click on this link to use our Secure Order Form All orders are backed by
our "exclusive" 30-Day No-Risk Guarantee! See Our Guarantee!