Jimmy Raney Guitar Tab Books, Instruction DVDs, Solos, Arrangements, Video Lessons
*FREE BOOK - "Jazz Guitar Chords & Arpeggio Patterns" by Stacy McKee (with 1st order)*
..................................................Chord Melody Guitar Music.......................................................
Easy Order Line 1-843-838-2657 Email - Steven@chordmelody.com
Acoustic Guitar Books/DVDs..........Classical Guitar Books/DVDs.............Lick Library Guitar DVDs
Beginner's Guitar Books/DVDs.......Country Guitar Books/DVDs..............Play Along Guitar Books/DVDs
Blues Guitar Books/DVDs................Flamenco Guitar Books/DVDs............Religious Guitar Books/DVDs
Brazilian Guitar Books/DVDs..........Jazz Guitar Course Books/DVDs........Robert Conti Guitar Books/DVDs
Celtic Guitar Books/DVDs................Jazz Guitar Books/DVDs (A-K)..........Rock Guitar Books/DVDs
Christian Guitar Books/DVDs..........Jazz Guitar Books/DVDs (L-Z)...........Spanish Guitar Books/DVDs
Secure Order Form
*Click Here For Featured DVDs Of The Week On Sale Now!!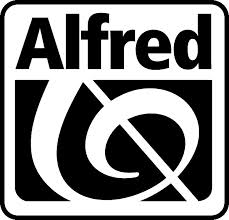 Chord Melody's New DVD Digital Download Service!
Now you can download over 4,000 DVDs instantly!

New Digital Download Service For Individual Guitar Tabs!
Now you can download guitar tab for individual songs instantly!



Our New Selection Of DVD Digital Downloads By True Fire!
Now you can download thousands of DVDs by True Fire instantly!

==> Click Here To Search By Artist Name or Band Name <==

Need Help Choosing The Right Guitar Book or Video? Peabody Conservatory
trained guitarist Steven Herron is available to answer questions and make recommendations
that will help you become a better guitarist! Just call 1-843-838-2657 now!!

Jimmy Raney - Jazz Guitar Solos - Book
Now includes both standard and TAB notation! The guitar solos on the Play Duets With Jimmy Raney play-along CD are so fantastic and inspiring that we put them in book form! These quintessential bebop jazz guitar lines are fun and challenging to play. If you learn just a little of Jimmy's style and technique, you'll be a much better guitarist for it. This is the perfect companion for the Play Duets with Jimmy Raney play-along.
Notation and tab...................................................................Price - $12.95
Click To See Sample Pages

Jimmy Raney Plays "Autumn In New York"

Jimmy Raney - Play Duets With Jimmy Raney - Book and CD
Now includes TAB parts in addition to "standard" music notation. All duets are written in C Concert with chord progressions transposed for B-flat and E-flat. Stereo separation allows you to switch off one channel and fill in the missing part. Melodies are written in duet form, followed by Jimmy comping on one channel and soloing on the other. Drummers and bassists---this is for you! There are no other instruments on the CD. Play with the CD in stereo, then separate the channels. Horn players will want to solo while Jimmy accompanies. Includes 10 original tunes based on standard chord progressions in a variety of feels and time signatures. Jimmy's improvised solos are also available as a supplemental book called Jazz Guitar Solos. Songs include: "Invention * Suspended Moon * Together * Jonathan's Waltz * Action * Samba Teekens * The Flag is Up * Blues * Andante * Fugato * Blues Allegro".
Notation and tab...................................................................Price - $17.95
Click To Hear Audio Samples Click To See Sample Pages

Jimmy Raney Plays "There Will Never Be Another You"

Jimmy Raney - Play Along With Jimmy Raney - Book and CD
A great way to study bebop! This outstanding set includes transcribed solos written and played by Jimmy on the guitar. Used for play along purposes, the special demo track has Jimmy soloing with the rhythm section and playing all 10 solos from the book. A new concept in transcribed solos, you actually see and hear what is played on the demo track. Chord progressions are based on standard chord changes and Jimmy has written solos over them. All parts, solos, and chord changes are transposed for all instruments so everyone can play along with Jimmy's legendary comping. Songs include: "How About You * Out of Nowhere * Autumn Leaves * I Got Rhythm * There's a Small Hotel * Like Someone in Love * B-flat Blues for Wes * Confirmation * Just Friends * Groove Blues in F".
Standard notation.................................................................Price - $17.95
Click To Hear Audio Samples Click To See Sample Pages

Jimmy Raney Plays "How Deep Is The Ocean"

Jazz Guitar Lines Of The Greats - Book
Includes 675 transcribed licks and phrases from five of the greatest jazz guitarists of all time: Tal Farlow, Pat Martino, Wes Montgomery, Joe Pass, and Jimmy Raney! The phrases are separated into five sections; major lines, minor lines, major ii/V7/I lines, minor ii/V7/I lines, and dominant 7 lines. These "textbook" jazz phrases are perfect for all instruments---not just guitar. Spiral bound for easy opening and page-turning. Over 100 pages of incredible jazz guitar licks!
Standard notation.................................................................Price - $19.95

Jimmy Raney Plays "Dancing In The Dark"

Jazz Guitar Bible - Book
Includes: "Airegin" -Wes Montgomery, "Angel Eyes" -Howard Roberts, "Body and Soul" -Tuck Andress, "Cheek To Cheek" -George Van Eps, "Dinah" -Eddie Lang, "Easter Parade" -Herb Ellis, "Girl Talk" -Mark Whitfield, "I Remember You" -Tal Farlow, "I'll Remember April" -Earl Klugh, "Like Someone In Love" -Joe Diorio, "In A Sentimental Mood" -Kevin Eubanks, "Misty" -Barney Kessel, "My Favorite Things" -John McLaughlin, "Moonlight In Vermont" -Johnny Smith, "My Funny Valentine" -Larry Coryell, "Nardis" -Mike Stern, "Nuages" -Charlie Byrd, "Oleo" -Pat Martino, "Rose Room" -Django Reinhardt, "Satin Doll" -Kenny Burrell, "Seven Come Eleven" -Charlie Christian, "So What" -Larry Carlton, "Solar" -Pat Metheny, "Speak Low" -Grant Green, "St. Thomas" -Jim Hall, "Star Dust" -Les Paul, "Stella By Starlight" -Bireli Lagrene, "Take Five" -George Benson, "Tangerine" -Jimmy Raney, "Yardbird Suite" -Joe Pass, "You Brought A New Kind Of Love To Me" -Chuck Wayne.
Notation and tab....................................................................Price - $27.95

Jimmy Raney Plays "Tangerine"

25 Great Jazz Guitar Solos - Book and Online Audio
From Charlie Christian and Django Reinhardt to Wes Montgomery, Pat Metheny, Kenny Burrell, Jim Hall, Joe Pass and beyond, take an inside look at the genesis of jazz guitar! This book and online audio by Paul Silbergleit provides solo transcriptions in standard notation and tablature, lessons on how to play them, guitarist biographies, equipment, photos, history, and much, much more! The accompanying audio contains full-band demonstrations of every guitar solo in the book! Songs include: "The Acrobat" -Peter Bernstein, "Benny's Back" -George Benson, "The Days Of Wine And Roses" -Pat Martino, "East Of The Sun" -Johnny Smith, "East To Wes" -Emily Remler, "Embraceable You" -Oscar Moore, "Full House" -Wes Montgomery, "I Thought About You" -Bobby Broom, "I've Found A New Baby" -Charlie Christian, "If I Should Lose You" -Kurt Rosenwinkel, "Jean De Fleur" -Grant Green, "Like Someone In Love" -Tal Farlow, "Lover Man Oh Where Can You Be" -Joe Pass, "Lullaby Of Birdland" -Barney Kessel, "Lyresto" -Kenny Burrell, "Nardis" -Mike Stern, "No Blues" -John McLaughlin, "Nothing Personal" -Pat Metheny, "Orange Brown And Green" -Herb Ellis, "Relaxin" -Hank Garland, "Spring Is Here" -Jimmy Raney, "Swing Spring" -John Scofield, "Whisper Not" -Jim Hall, "The World Is Waiting For The Sunrise" -Django Reinhardt, "You Don't Know What Love Is" -John Abercrombie.
Notation and tab...................................................................Price - $24.95
Click To Hear Audio Samples

Jimmy Raney Plays "Spring Is Here"

Guitarists who like Jimmy Raney also like:
The Hank Mackie Solo Guitar Collection

The Huey Long Solo Guitar Collection

The Johnny Smith Solo Guitar Collection

Jimmy Raney - Legendary Bebop Jazz Guitar Master!
Compiled & Edited By Steven Herron

Jimmy Raney was born on August 20, 1927 in Louisville, Kentucky. His dad was a widely known sportswriter for a Louisville newspaper while his mom played the guitar. It was she who motivated an early start on the instrument for her boy at the young age of 10. She provided Jimmy his very first lessons and after that he studied the classical guitar with A.J. Giancola. At the age of 13 he began to study with local jazz guitar player Hayden Causey. He encouraged Raney to listen to the recordings of the leading jazz guitarists of the time including Charlie Christian and Barney Kessel.

By the time he was 15 years old Jimmy Raney was playing professionally in local bands and was very determined to establish a career playing jazz on the guitar. In 1944 he signed up with The Jerry Wald Band in New York City. Raney developed a close friendship with the pianist in the Wald band whose name was Al Haig. Raney then moved to Chicago in 1945 to reside with his uncle and grandmother. From 1945 - 1948 he played with various groups including those of Max Miller, Lou Levy, Cy Touff, and Sandy Mosse.

After an introduction from drummer "Tiny" Kahn, Jimmy Raney was formally invited to join The Woody Herman Band. At that time the band included Stan Getz and Serge Chaloff. In 1949 Raney left the Herman band and started residing again in New York City with guitar players Tal Farlow and Sal Salvador as well as vibraphonist Teddy Charles. While in New York Jimmy had many opportunities to hear the leading musicians of the be-bop music scene consisting of Charlie Parker and Dizzy Gillespie. Parker became his primary jazz influence at that point in time.

For the next year or so Jimmy Raney played mainly with groups led by Artie Shaw and Terry Gibbs. Stan Getz, by that time, had become considered as one of the world's most outstanding tenor saxophone players. After a tour of Sweden, Getz went back to the USA and formed a new quartet which included Raney on guitar. Getz had a fantastic respect for Jimmy's jazz artistry and together they played and recorded exceptional mainstream jazz from 1951 - 1952.

In 1953 Jimmy Raney replaced Tal Farlow in The Red Norvo Trio, touring throughout the USA and Europe. In the following year he backed jazz vocalist Billie Holiday. In 1954 and 1955 a number of jazz critics voted him "Best Jazz Guitarist" in numerous magazine publication surveys. Although Raney in the early years of his profession had actually toured extensively, he slowly established a terrific dislike for travel - particularly for airplanes. He decided to invest the majority of his time at home with his wife and kids.

In 1954 Raney joined Jimmy Lyon's trio at The Blue Angel in New York City. For the next 6 years he worked in New York alternating work between Broadway musicals, club, TV, and radio dates. He likewise made a number of fine jazz recordings under his own name and with other artists including Stan Getz, Bob Brookmeyer, and guitar player Jim Hall. It was at that moment that Jimmy Raney made a decision that he could not sustain a successful professional career in jazz!

In 1959 Jimmy began a serious in-depth study of the cello and likewise began studying composition with pianist Hal Overton. He continued working in music accompanying leading vocalists including Tony Bennet, Andy Williams, and Anita O'Day. Raney was likewise involved with making numerous valuable instructional record/music sets for the Music Minus One company in New York City.

In between 1964 and 1972 little was heard from Jimmy Raney as he went back to his house in Louisville and essentially retired from the music scene. From the mid 1970s his son Doug emerged as a formidable jazz guitar player in his own right. Jimmy began to play in jazz clubs and record with his son. Their success motivated him to begin traveling on the world jazz circuit once more, both as leader of his own group and with his son. He kept an active career in jazz from that time till a problem with his hearing affected his capability to work.

Jimmy Raney, although never a particularly strong chord soloist on the guitar, was one of the all-time jazz guitar greats. His playing style motivated and inspired lots of other leading jazz guitarists including Rene Thomas, Jimmy Courley, and Joe Puma. Jimmy passed away where he was born in Louisville, Kentucky on May 10, 1995 as the jazz world mourned the loss of a truly outstanding bebop guitar improviser.


Jazz Guitar Chords & Arpeggio Patterns - Stacy McKee - This unique book includes 300 jazz guitar chord formations and matching single note arpeggio patterns in a quick reference format that no one has ever done before! Cross indexing makes this manual extremely easy to use and regardless of what style of music you play, we know you will find this to be a valuable, "must have" addition to your library. Stacy McKee was the featured guitarist with "Les Brown and The Band Of Renown" and for a limited time only, we will include an exclusive copy of his book FREE with your first order!
==> Click here to see the Stacy McKee Chord Melody Solo Collection <==

Wikipedia article on Jimmy Raney
Wikipedia article on Bebop

Please get in touch with us personally if you have any questions.
Just call 1-843-838-2657 for help or to place your order.

You can easily place your order by calling 1-843-838-2657 now!
OR click on this link to use our Secure Order Form All orders are backed by
our "exclusive" 30-Day No-Risk Guarantee!

See Our Guarantee!