Larry Carlton Guitar Tab Books, Instruction DVDs, Solos, Arrangements, Video Lessons
*FREE BOOK - "Jazz Guitar Chords & Arpeggio Patterns" by Stacy McKee (with 1st order)*
..................................................Chord Melody Guitar Music.......................................................
Easy Order Line 1-843-838-2657 Email - Steven@chordmelody.com
Acoustic Guitar Books/DVDs..........Classical Guitar Books/DVDs.............Lick Library Guitar DVDs
Beginner's Guitar Books/DVDs.......Country Guitar Books/DVDs..............Play Along Guitar Books/DVDs
Blues Guitar Books/DVDs................Flamenco Guitar Books/DVDs............Religious Guitar Books/DVDs
Brazilian Guitar Books/DVDs..........Jazz Guitar Course Books/DVDs........Robert Conti Guitar Books/DVDs
Celtic Guitar Books/DVDs................Jazz Guitar Books/DVDs (A-K)..........Rock Guitar Books/DVDs
Christian Guitar Books/DVDs..........Jazz Guitar Books/DVDs (L-Z)...........Spanish Guitar Books/DVDs
Secure Order Form
*Click Here For Featured DVDs Of The Week On Sale Now!!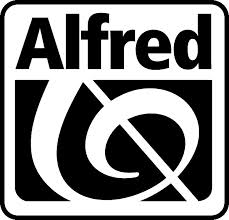 Chord Melody's New DVD Digital Download Service!
Now you can download over 4,000 DVDs instantly!

New Digital Download Service For Individual Guitar Tabs!
Now you can download guitar tab for individual songs instantly!



Our New Selection Of DVD Digital Downloads By True Fire!
Now you can download thousands of DVDs by True Fire instantly!

==> Click Here To Search By Artist Name or Band Name <==

Need Help Choosing The Right Guitar Book or Video? Peabody Conservatory
trained guitarist Steven Herron is available to answer questions and make recommendations
that will help you become a better guitarist! Just call 1-843-838-2657 now!!

Larry Carlton - Instructional Guitar - Vol 1 - DVD
One of today's most influential jazz-rock guitarists, Grammy-winner Larry Carlton puts his talent to work for you in two areas of specialization: Blues and Chord Substitution. The Blues section deals with imitation, theme development, extended phrasing, banding techniques, vibrato and solo construction. In the Chord Substitution section, Larry explains his trademark triad approach, starting with basic chord substitution and leading to extended triad-on-triad usage. This is Larry's exciting fusion sound, spelled-out, clarified and made accessible to any guitarist. All examples are clearly illustrated with substantial musical phrases and improvised solos. Exclusive live concert footage is provided throughout the DVD to demonstrate the use of Larry's examples in a live band situation. The accompanying instructional booklet comes complete with easy-to-follow diagrams that correspond exactly to the DVD!
(53 min) Tab Booklet Included............................................Price - $19.95

Larry Carlton Plays "B.P. Blues"

Larry Carlton - Instructional Guitar - Vol 2 - DVD
Discover the answers to the 'most asked questions' about how Larry Carlton, one of today's most influential jazz/rock guitarists, achieves his soulful and memorable style in this revealing session. Larry presents an in-depth look at how to solo and improvise jazz, blues and be-bop variations with keyboard accompaniment provided by Terry Trotter. He covers many vital performance tips and techniques, including: playing over ballads, expanding phrases, creating chord melodies, creating your own solo arrangements, and more. Whether you want to become a session player or enhance your performance skills, Larry Carlton gives you valuable insight into what it takes!
(51 min) Tab Booklet Included............................................Price - $19.95

Larry Carlton Plays "Last Nite"

Stuart Bull - Electric Blues Guitar In 6 Weeks - 6 DVD Set
Welcome to the "Electric Blues in 6 Weeks" guitar course. This course is designed to focus your practice towards realistic goals achievable in six weeks. Each week provides you with techniques, concepts and licks to help you play and understand blues soloing at a manageable easy to follow pace. Three important licks in the style of a featured artist are taught each week to help you towards playing in real musical situations and develop an ear for the differences between players. If you have been frustrated or intimidated by other educational material then this course is for you! You will see the improvement as you work through each week taking small steps, occasionally looking back and being surprised by how far you have come. Practice can sometimes be difficult with the player often being unsure which material to work on. With the "Electric Blues in 6 Weeks" guitar course the material is presented to you in easy to absorb sections which progress in a sensible, logical order. Stuart Bull explains and teaches everything in meticulous detail - you can't miss!
Week three includes Larry Carlton: Major pentatonic, combining scales; major, minor pentatonic and blues scale, upward motion versus downward motion, more phrasing ideas, shuffle rhythm, and three important licks in the style of Larry Carlton. Includes killer blues jam trax!
(60 min)..................................................................................Price - $18.95


Click here to see the entire Electric Blues Guitar course

Stuart Bull - Advanced Blues Guitar In 6 Weeks - 6 DVD Set
Advanced Blues Guitar In Six Weeks is the next step after Stuart Bull's already classic "Electric Blues Guitar In 6 Weeks!" This series goes deep into the many possibilities of blues soloing, analyzing the true diversity between some of the best blues guitar players who have explored the genre! From the string bending and jazz concepts of BB King to the amazingly fast blues rock runs of Joe Bonamassa. Concepts such as diminished scale usage made popular by Robben Ford are demonstrated and taught for practical application. Artists such as Larry Carlton also bring a jazz flavor to the blues and some of his ideas such as playing off of the "five chord" are demonstrated and taught as well.. For anyone trying to take their playing to the next level, Advanced Blues Guitar In Six Weeks will give you plenty of new concepts, techniques, ideas, and licks as well as the inspiration to help you take a further step into better understanding and playing of blues guitar. Stick with this course and we guarantee you will improve!


Click here to see the entire Advanced Blues Guitar course

Larry Carlton - Guitar Quick Licks: Slow Blues - DVD
Learn slow blues licks in the style of Larry Carlton - legendary session guitarist, composer and one of the most versatile guitarists of our time! Also includes a blues jam track. Taught by Stuart Bull. Each Quick Licks DVD includes an arsenal of licks in the style of your chosen artist to add to your repertoire, plus backing tracks to practice your new licks and techniques with.
(78 min)..................................................................................Price - $19.95

Larry Carlton Plays "Sleepwalk"

Jazz Guitar Bible - Book
Includes: "Airegin" -Wes Montgomery, "Angel Eyes" -Howard Roberts, "Body and Soul" -Tuck Andress, "Cheek To Cheek" -George Van Eps, "Dinah" -Eddie Lang, "Easter Parade" -Herb Ellis, "Girl Talk" -Mark Whitfield, "I Remember You" -Tal Farlow, "I'll Remember April" -Earl Klugh, "Like Someone In Love" -Joe Diorio, "In A Sentimental Mood" -Kevin Eubanks, "Misty" -Barney Kessel, "My Favorite Things" -John McLaughlin, "Moonlight In Vermont" -Johnny Smith, "My Funny Valentine" -Larry Coryell, "Nardis" -Mike Stern, "Nuages" -Charlie Byrd, "Oleo" -Pat Martino, "Rose Room" -Django Reinhardt, "Satin Doll" -Kenny Burrell, "Seven Come Eleven" -Charlie Christian, "So What" -Larry Carlton, "Solar" -Pat Metheny, "Speak Low" -Grant Green, "St. Thomas" -Jim Hall, "Star Dust" -Les Paul, "Stella By Starlight" -Bireli Lagrene, "Take Five" -George Benson, "Tangerine" -Jimmy Raney, "Yardbird Suite" -Joe Pass, "You Brought A New Kind Of Love To Me" -Chuck Wayne.
Notation and tab....................................................................Price - $27.95

Larry Carlton Plays "So What"

Larry Carlton - Soulful Jazz-Rock Fusion Guitarist
Compiled & Edited By Steven Herron

Larry Carlton was born on March 2, 1948 in Torrance, California and started to play the guitar at the age of six. He soon exhibited a strong interest in jazz guitar and even at an early age was excited by jazz greats such as Barney Kessel, Joe Pass, Wes Montgomery, and John Coltrane. As he advanced into his teenage years Carlton became affected by a wide range of other guitar sounds and approaches. At the age of sixteen he ended up becoming turned on by the blues guitar techniques of B.B. King, Albert Collins, and Robben Ford.

Larry Carlton started playing with numerous essential artists and groups, consisting of The Fifth Dimension and George Shearing, while studying at Long Beach State University in the late 1960s. In 1969 he became musical director for the NBC children's program. His direct exposure on this program made the Los Angeles studios familiar with Larry's talent and he quickly became one of the busiest studio guitar players in that regional area. At the same time he ended up becoming a member of The Jazz Crusaders and recorded thirteen CDs with them from 1971 to 1976. Carlton also played live throughout the USA and internationally with this popular group.

As a sideman in the studios, Larry's guitar work can be heard on the recordings of a wide variety of famous stars consisting of Quincy Jones, Ray Charles, Joni Mitchell, Diana Ross, Steely Dan, Michael Jackson, Linda Ronstadt, Art Garfunkel, and Glen Campbell. In 1976 Larry Carlton chose to invest less time in the studios and concentrate on establishing his own profession as a jazz rock guitar player and vocalist.

Larry Carlton recorded solely for Warner Brothers from 1978 to 1983. In 1985 he signed a recording agreement with MCA records. This brand-new association offered him a broader audience outside of the jazz field. In 1988 Carlton was shot in the throat by would be burglars while sitting in his studio. Fortunately, with a lot of treatment and therapy he recovered within a year and had the ability to resume his career. Since then he has been a constant musical force, usually heard with his own group but also available to perform with artists that he personally likes.

Larry was part of a Stanley Clarke all-star group in 1993, taped a collaboration album with Lee Ritenour in 1995, and was one of the members of Fourplay (where he replaced Ritenour) during 1997-2010. Although he did not choose a career in creative jazz, Larry Carlton certainly stays capable of playing dazzling guitar music whenever he wants!

Jazz Guitar Chords & Arpeggio Patterns - Stacy McKee - This unique book includes 300 jazz guitar chord formations and matching single note arpeggio patterns in a quick reference format that no one has ever done before! Cross indexing makes this manual extremely easy to use and regardless of what style of music you play, we know you will find this to be a valuable, "must have" addition to your library. Stacy McKee was the featured guitarist with "Les Brown and The Band Of Renown" and for a limited time only, we will include an exclusive copy of his book FREE with your first order!
==> Click here to see the Stacy McKee Chord Melody Solo Collection <==

Wikipedia article on Larry Carlton
Wikipedia article on jazz fusion guitar

Please get in touch with us personally if you have any questions.
Just call 1-843-838-2657 for help or to place your order.

You can easily place your order by calling 1-843-838-2657 now!
OR click on this link to use our Secure Order Form All orders are backed by
our "exclusive" 30-Day No-Risk Guarantee!

See Our Guarantee!