Tuck Andress Guitar Tab Books, Instruction DVDs, Chord Melody Solos, Arrangements, Video Lessons
*FREE BOOK - "Jazz Guitar Chords & Arpeggio Patterns" by Stacy McKee (with 1st order)*
..................................................Chord Melody Guitar Music.......................................................
Easy Order Line 1-843-838-2657 Email - Steven@chordmelody.com
Acoustic Guitar Books/DVDs..........Classical Guitar Books/DVDs.............Lick Library Guitar DVDs
Beginner's Guitar Books/DVDs.......Country Guitar Books/DVDs..............Play Along Guitar Books/DVDs
Blues Guitar Books/DVDs................Flamenco Guitar Books/DVDs............Religious Guitar Books/DVDs
Brazilian Guitar Books/DVDs..........Jazz Guitar Course Books/DVDs........Robert Conti Guitar Books/DVDs
Celtic Guitar Books/DVDs................Jazz Guitar Books/DVDs (A-K)..........Rock Guitar Books/DVDs
Christian Guitar Books/DVDs..........Jazz Guitar Books/DVDs (L-Z)...........Spanish Guitar Books/DVDs
Secure Order Form
*Click Here For Featured DVDs Of The Week On Sale Now!!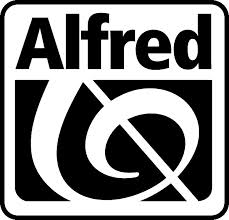 Chord Melody's New DVD Digital Download Service!
Now you can download over 4,000 DVDs instantly!

New Digital Download Service For Individual Guitar Tabs!
Now you can download guitar tab for individual songs instantly!

Our New Selection Of DVD Digital Downloads By True Fire!
Now you can download thousands of DVDs by True Fire instantly!
==> Click Here To Search By Artist Name or Band Name <==
Need Help Choosing The Right Guitar Book or Video? Peabody Conservatory
trained guitarist Steven Herron is available to answer questions and make recommendations
that will help you become a better guitarist! Just call 1-843-838-2657 now!!
Tuck Andress
Tuck Andress is a virtuoso fingerstyle jazz guitarist who was born on October 25, 1952 in Tulsa, Oklahoma. He is best known as half of the guitar/vocal duo "Tuck & Patti". Considered to be one of the finest guitarists in the world, his masterful fingerpicking technique allows him to sound as if two or three separate guitars are playing at the same time!
Tuck and his wife, Patti Cathcart Andress, (Tuck and Patti) have released several albums on the Windham Hill label as well as on Epic Records and 33rd Street Records. The duo has been very successful with multiple albums hitting the Top 10 on the Contemporary Jazz Charts. Tuck Andress used to be a session guitarist for The Gap Band. His niece is singer-songwriter Annie Clark who performs under the name St. Vincent.
Tuck Andress - Fingerstyle Guitar Mastery - DVD
In this Master Class with Tuck you will learn: walking bass line patterns combined with chords, comping rhythms, unique chord voicings, vibrato, sliding, leading with the melody, playing two or more parts at one time, inner moving lines, unique solo funk grooves, various right and left hand fingerings and much, much more! Split-screen close-ups.
(90 min) Tab Booklet Included.............................................Price - $24.95
Tuck Andress Plays "Somewhere Over The Rainbow"
Jazz Guitar Bible - Book
Includes: "Airegin" -Wes Montgomery, "Angel Eyes" -Howard Roberts, "Body and Soul" -Tuck Andress, "Cheek To Cheek" -George Van Eps, "Dinah" -Eddie Lang, "Easter Parade" -Herb Ellis, "Girl Talk" -Mark Whitfield, "I Remember You" -Tal Farlow, "I'll Remember April" -Earl Klugh, "Like Someone In Love" -Joe Diorio, "In A Sentimental Mood" -Kevin Eubanks, "Misty" -Barney Kessel, "My Favorite Things" -John McLaughlin, "Moonlight In Vermont" -Johnny Smith, "My Funny Valentine" -Larry Coryell, "Nardis" -Mike Stern, "Nuages" -Charlie Byrd, "Oleo" -Pat Martino, "Rose Room" -Django Reinhardt, "Satin Doll" -Kenny Burrell, "Seven Come Eleven" -Charlie Christian, "So What" -Larry Carlton, "Solar" -Pat Metheny, "Speak Low" -Grant Green, "St. Thomas" -Jim Hall, "Star Dust" -Les Paul, "Stella By Starlight" -Bireli Lagrene, "Take Five" -George Benson, "Tangerine" -Jimmy Raney, "Yardbird Suite" -Joe Pass, "You Brought A New Kind Of Love To Me" -Chuck Wayne.
Notation and tab....................................................................Price - $27.95
Tuck Andress Plays "Body And Soul"
Guitarists who like Tuck Andress also like:
The Hank Mackie Solo Guitar Collection
The Huey Long Solo Guitar Collection
The Johnny Smith Solo Guitar Collection
Jazz Guitar Chords & Arpeggio Patterns - Stacy McKee - This unique book includes 300 jazz guitar chord formations and matching single note arpeggio patterns in a quick reference format that no one has ever done before! Cross indexing makes this manual extremely easy to use and regardless of what style of music you play, we know you will find this to be a valuable, "must have" addition to your library. Stacy McKee was the featured guitarist with "Les Brown and The Band Of Renown" and for a limited time only, we will include an exclusive copy of his book FREE with your first order!
==> Click here to see the Stacy McKee Chord Melody Solo Collection <==
Wikipedia article on Tuck Andress
Wikipedia article on fingerstyle guitar
Please get in touch with us personally if you have any questions.
Just call 1-843-838-2657 for help or to place your order.
You can easily place your order by calling 1-843-838-2657 now!
OR click on this link to use our Secure Order Form All orders are backed by
our "exclusive" 30-Day No-Risk Guarantee! See Our Guarantee!