Huey Long Guitar Chord Melody Solos, Arrangements, Jazz Standards, Sheet Music, Lessons
*FREE BOOK - "Jazz Guitar Chords & Arpeggio Patterns" by Stacy McKee (with 1st order)*
..................................................Chord Melody Guitar Music.......................................................
Easy Order Line 1-843-838-2657 Email - Steven@chordmelody.com
Acoustic Guitar Books/DVDs..........Classical Guitar Books/DVDs.............Lick Library Guitar DVDs
Beginner's Guitar Books/DVDs.......Country Guitar Books/DVDs..............Play Along Guitar Books/DVDs
Blues Guitar Books/DVDs................Flamenco Guitar Books/DVDs............Religious Guitar Books/DVDs
Brazilian Guitar Books/DVDs..........Jazz Guitar Course Books/DVDs........Robert Conti Guitar Books/DVDs
Celtic Guitar Books/DVDs................Jazz Guitar Books/DVDs (A-K)..........Rock Guitar Books/DVDs
Christian Guitar Books/DVDs..........Jazz Guitar Books/DVDs (L-Z)...........Spanish Guitar Books/DVDs
Secure Order Form
*Click Here For Featured DVDs Of The Week On Sale Now!!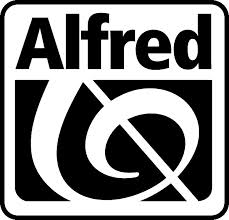 Chord Melody's New DVD Digital Download Service!
Now you can download over 4,000 DVDs instantly!

New Digital Download Service For Individual Guitar Tabs!
Now you can download guitar tab for individual songs instantly!



Our New Selection Of DVD Digital Downloads By True Fire!
Now you can download thousands of DVDs by True Fire instantly!

==> Click Here To Search By Artist Name or Band Name <==

Need Help Choosing The Right Guitar Book or Video? Peabody Conservatory
trained guitarist Steven Herron is available to answer questions and make recommendations
that will help you become a better guitarist! Just call 1-843-838-2657 now!!

Huey Long - Jazz Guitar Chord Melody Solos - Sheet Music
This exclusive collection of Huey Long jazz guitar chord melody solo arrangements was transcribed note for note from numerous recordings as well as live performances and includes dozens of Huey's best guitar pieces for the pickstyle guitarist! Huey Long was the guitarist with the famous "Ink Spots" and his impressive career also included recordings and performances with Charlie Parker, Dizzy Gillespie, Sarah Vaughan, Earl "Fatha" Hines, Joe Williams, and Fletcher Henderson! Critics have described his playing as being a "chordal feast"! These beautiful Huey Long guitar chord melody solos can now be purchased individually, allowing you to "hand-pick" which songs you want to learn. His arrangements feature the melody line in standard notation with the corresponding block chord diagram grid written directly above each melody note - the same way Steven Crowell and Robert Conti do. These are the full-length versions of each song exactly the way Huey played them!
Standard notation with block chord diagrams.................Price - $3.00 Each

"I'm In The Mood For Love" Arranged By Huey Long

"A" Blues
A Diller A Dollar
All Through The Night
All My Lovin'
Andante Cantabile (Tchaikovsky)
Another Blues
Autumn Leaves
Blue Moves
Blues Compin'
Bluesy Dude
Body Shake
Call the Waiter
Chording The Blues
Chording More Blues
Cotton Pickin' Blues
Don't Blame Me
Ebb Tide
Evening Star
Fantasie Impromptu (Chopin)
Fascination
Gee Baby Ain't I Good To You
Greensleeves
I Got It Bad And That Ain't Good
I Remember Wes
I Should Care
I'm Going Home Blues
I'm In The Mood for Love
It Could Happen To You
Joogie Boogie
Jumpin' On The Money
Just In Time
Just Friends
Liebestraum (Liszt)
Love Me Tender
Love Is Blue
Lullaby (Brahms)
Lullaby of Birdland
Melody In F (Rubenstein)
Misty
Moon River
My Romance
My Old Flame
Nocturne (Chopin)
O Come All Ye Faithful
On My Own From Now On
Piano Concerto (Rachmaninoff)
Piano Concerto (Tchaikovsky)
Piano Concerto (Grieg)
Pickin' Grain
Poem Of Love
Praise God From Whom All Blessings Flow
Prelude (Chopin)
Release Me
Romeo And Juliet Theme
Rustle Of Spring
Satin Doll
Serenade (Schubert)
Slo Slo Blues
Somewhere My Love
Spring Is Here
Stella By Starlight
Summertime
Sweet Lorraine
Swing Time
Take The "A" Train
Tears In My Beer
The Girl From Ipanema
The Good Life
The Gypsy
The Lord's Prayer
The Old Blues Bag
The Way We Were
Valse Bluette (Drigo)
Valse Triste (Sibelius)
What's New
Yesterday
You Are The Sunshine Of My Life

Guitarists who like Huey Long also like:
The Hank Mackie Solo Guitar Collection

The Stacy McKee Solo Guitar Collection

The Johnny Smith Solo Guitar Collection

Jazz Guitar Chords & Arpeggio Patterns - Stacy McKee - This unique book includes 300 jazz guitar chord formations and matching single note arpeggio patterns in a quick reference format that no one has ever done before! Cross indexing makes this manual extremely easy to use and regardless of what style of music you play, we know you will find this to be a valuable, "must have" addition to your library. Stacy McKee was the featured guitarist with "Les Brown and The Band Of Renown" and for a limited time only, we will include an exclusive copy of his book FREE with your first order!
==> Click here to see the Stacy McKee Chord Melody Solo Collection <==

Wikipedia article on Huey Long
Wikipedia article on chord melody

Please get in touch with us personally if you have any questions.
Just call 1-843-838-2657 for help or to place your order.

You can easily place your order by calling 1-843-838-2657 now!
OR click on this link to use our Secure Order Form All orders are backed by
our "exclusive" 30-Day No-Risk Guarantee!

See Our Guarantee!