George Van Eps Guitar Tab Books, Instruction DVDs, Solos, Arrangements, Lessons
*FREE BOOK - "Jazz Guitar Chords & Arpeggio Patterns" by Stacy McKee (with 1st order)*
..................................................Chord Melody Guitar Music.......................................................
Easy Order Line 1-843-838-2657 Email - Steven@chordmelody.com
Acoustic Guitar Books/DVDs..........Classical Guitar Books/DVDs.............Lick Library Guitar DVDs
Beginner's Guitar Books/DVDs.......Country Guitar Books/DVDs..............Play Along Guitar Books/DVDs
Blues Guitar Books/DVDs................Flamenco Guitar Books/DVDs............Religious Guitar Books/DVDs
Brazilian Guitar Books/DVDs..........Jazz Guitar Course Books/DVDs........Robert Conti Guitar Books/DVDs
Celtic Guitar Books/DVDs................Jazz Guitar Books/DVDs (A-K)..........Rock Guitar Books/DVDs
Christian Guitar Books/DVDs..........Jazz Guitar Books/DVDs (L-Z)...........Spanish Guitar Books/DVDs
Secure Order Form
*Click Here For Featured DVDs Of The Week On Sale Now!!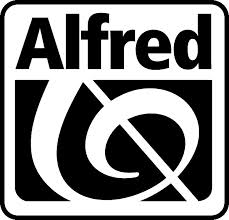 Chord Melody's New DVD Digital Download Service!
Now you can download over 4,000 DVDs instantly!

New Digital Download Service For Individual Guitar Tabs!
Now you can download guitar tab for individual songs instantly!



Our New Selection Of DVD Digital Downloads By True Fire!
Now you can download thousands of DVDs by True Fire instantly!

==> Click Here To Search By Artist Name or Band Name <==

Need Help Choosing The Right Guitar Book or Video? Peabody Conservatory
trained guitarist Steven Herron is available to answer questions and make recommendations
that will help you become a better guitarist! Just call 1-843-838-2657 now!!

George Van Eps - Harmonic Mechanisms For Guitar - Book
The material in this landmark series of 3 massive volumes by George Van Eps addresses virtually every aspect of playing jazz guitar. The fruits of years of the author's investigation of harmony and fingerboard mobility, this series of books leads to mastery of the harmonic and technical aspects of playing and understanding the jazz guitar.
Standard notation.
Volume 1 - (328 pages)........................................................Price - $44.95
Volume 2 - (381 pages)........................................................Price - $44.95
Volume 3 - (188 pages)........................................................Price - $44.95

George Van Eps Plays "Night & Day"

George Van Eps - Guitar Solos - Book and Online Audio
This book presents nine original guitar solos written for the six-string guitar by jazz guitarist George Van Eps. His arrangements and chord symbols illustrate advanced harmonic melodic concepts. In standard notation and tablature with carefully annotated fingerings and pick direction indications. Includes access to an online audio recording of Charles Chapman performing each Van Eps solo. Titles include: "Cross Roads, Love theme #1, Love Theme #2, Midnight, Queerology, Squattin' At The Grotto, Study In 8ths, Tango, Waterfall".
Notation and tab..................................................................Price - $19.95
Click To Hear Audio Samples

George Van Eps Plays "The Nearness Of You"

Jazz Guitar Masters Play Gershwin - Book
Ten incredible note-for-note transcriptions of solo jazz guitar arrangements from the original recordings as played by the pre-eminent jazz guitarists of our time including Kenny Burrell, Joe Pass, Johnny Smith and others! Never before available arrangements include: "But Not for Me (Kenny Burrell) * Embraceable You (Earl Klugh) * A Foggy Day (George Van Eps) * I Got Rhythm (Martin Taylor) * I Love You Porgy (Johnny Smith) * Isn't It a Pity (Howard Alden) * My Man's Gone Now (Ralph Towner) * Someone to Watch Over Me (Jimmy Raney) * Summertime (Joe Pass) * They Can't Take That Away from Me (Ted Greene)".
Notation and tab..................................................................Price - $16.95

George Van Eps Plays "A Foggy Day"

Jazz Guitar Bible - Book
Includes: "Airegin" -Wes Montgomery, "Angel Eyes" -Howard Roberts, "Body and Soul" -Tuck Andress, "Cheek To Cheek" -George Van Eps, "Dinah" -Eddie Lang, "Easter Parade" -Herb Ellis, "Girl Talk" -Mark Whitfield, "I Remember You" -Tal Farlow, "I'll Remember April" -Earl Klugh, "Like Someone In Love" -Joe Diorio, "In A Sentimental Mood" -Kevin Eubanks, "Misty" -Barney Kessel, "My Favorite Things" -John McLaughlin, "Moonlight In Vermont" -Johnny Smith, "My Funny Valentine" -Larry Coryell, "Nardis" -Mike Stern, "Nuages" -Charlie Byrd, "Oleo" -Pat Martino, "Rose Room" -Django Reinhardt, "Satin Doll" -Kenny Burrell, "Seven Come Eleven" -Charlie Christian, "So What" -Larry Carlton, "Solar" -Pat Metheny, "Speak Low" -Grant Green, "St. Thomas" -Jim Hall, "Star Dust" -Les Paul, "Stella By Starlight" -Bireli Lagrene, "Take Five" -George Benson, "Tangerine" -Jimmy Raney, "Yardbird Suite" -Joe Pass, "You Brought A New Kind Of Love To Me" -Chuck Wayne.
Notation and tab....................................................................Price - $27.95

George Van Eps Plays "Cheek To Cheek"

Hank Mackie - Solo Guitar Arrangements - Sheet Music
This exclusive collection of Hank Mackie solo jazz guitar arrangements features 170 of Hank's best guitar pieces written in block chord diagram form for the fingerstyle guitarist! Hank was featured in the August 1998 issue of "Just Jazz Guitar" magazine. His piano-like arrangements are in the "Constant Motion" style of George Van Eps and feature lots of walking bass lines, moving inner voices, chord substitutions, and re-harmonizations! These beautiful Hank Mackie solo guitar arrangements can now be purchased individually, allowing you to "hand-pick" which songs you want to learn. These are the full-length versions of each song exactly the way Hank performs them at upscale restaurants. Exciting, challenging, sometimes even daring - and absolutely stunning!
Block chord diagrams...........................................................Price - $3.00 Each

"It Could Happen To You" Arranged By Hank Mackie

Click Here To See The Hank Mackie Collection

George Van Eps - Legendary Master Of The 7 String Guitar!
Compiled & Edited By Steven Herron

George Van Eps was born in Plainfield, N.J. on August 7, 1913 and came from a very musical household. His father was Fred Van Eps who was the most popular 5 string banjoist of his day. His mother was an exceptional concert classical and ragtime pianist. George's first instrument was the banjo which he started to play at the age of 9 after a bout of rheumatic fever had required him to leave school for a while.

By the time he was 12 he was already a member of the Plainfield Musicians Union. The minimum age for the union was 16 - Van Eps however was given a special pass due to the fact of his remarkable musical talent. At the age of 14, motivated and inspired by guitar player Eddie Lang, he switched over to playing the guitar.

George Van Eps performed with The Smith Ballew Band from 1929 - 1931 and with The Freddy Martin Band from 1931 - 1933. His first big break happened in 1934 when he signed up with The Benny Goodman Orchestra. This brought his guitar talents to the attention of jazz fans all over the world. George was also a prominent teacher of the archtop jazz guitar.

George Van Eps Plays "Dancing In The Dark"

Among his numerous pupils was Allan Reuss who later on took his place in The Benny Goodman Orchestra. In 1936 Van Eps signed up with The Ray Noble Band, an association that lasted on and off up until 1941. It was during this period in his life that he moved to Hollywood where he turned into one of the busiest guitarists in the Los Angeles movie and live radio business.

Throughout the duration of World War II, George Van Eps left the music business to help his dad in operating his recording equipment factory in Plainfield, New Jersey. His dad's company was involved in the manufacture of important recording devices used by the U.S. military. In 1944 George was once again playing with The Ray Noble Band and active in all types of live studio work.

George Van Eps played and recorded from 1938 on a 7 string guitar which was an instrument that he designed in the late 1930s. The Epiphone Guitar Company signed a contract to build him a guitar of his design and in 1938 Van Eps received his first 7 string guitar from them. From that time on he only played the 7 string guitar which had an additional bass string tuned to a low "A".

George Van Eps Plays "Stompin' At The Savoy"

In more current times he was associated with a line of 7 string guitars produced by The Gretsch Guitar Company to his initial specs. His continuous promotion of and experimentation with the 7 string guitar has been a great motivation to lots of other guitarists including Bucky Pizzarelli, Howard Morgen, and Ted Greene. Van Eps also created a string damper which helps to get rid of feedback. He explained his technical approach to solo jazz guitar playing as treating the instrument like a "lap piano".

For a number of years George Van Eps left the music business. IN 1955 he opened, together with his wife, a hobby shop which offered models in Glendale, California. This business closed down in 1963 and ever since that time Van Eps's passionate career with the guitar slowly became stronger than ever. His critically praised landmark 3 volume series "Harmonic Mechanisms For Guitar" was released by Mel Bay Publications. In more recent years he recorded with 7 string guitar player Howard Alden for the Concord Record Label and performed live all over the world giving concerts and master classes.

George Van Eps is thought of by most leading guitar players as one of the genuine "fathers" of the modern-day jazz guitar. His harmonies and musical concepts are legendary. His music and guitar approach, recorded works, teaching ability, and his design and promotion of the 7 string guitar are a lasting testament to his huge and special talents. Together they guarantee that George Van Eps will always be a genuine legend among jazz guitar players. George died on November 29, 1998 at the age of 85.

George Van Eps Plays "Stride Guitar"

Jazz Guitar Chords & Arpeggio Patterns - Stacy McKee - This unique book includes 300 jazz guitar chord formations and matching single note arpeggio patterns in a quick reference format that no one has ever done before! Cross indexing makes this manual extremely easy to use and regardless of what style of music you play, we know you will find this to be a valuable, "must have" addition to your library. Stacy McKee was the featured guitarist with "Les Brown and The Band Of Renown" and for a limited time only, we will include an exclusive copy of his book FREE with your first order!
==> Click here to see the Stacy McKee Chord Melody Solo Collection <==

Wikipedia article on George Van Eps
Wikipedia article on chord melody soloing

Please get in touch with us personally if you have any questions.
Just call 1-843-838-2657 for help or to place your order.

You can easily place your order by calling 1-843-838-2657 now!
OR click on this link to use our Secure Order Form All orders are backed by
our "exclusive" 30-Day No-Risk Guarantee!

See Our Guarantee!