Howard Alden Guitar Tab Books, Instruction DVDs, Solos, Arrangements, Video Lessons
*FREE BOOK - "Jazz Guitar Chords & Arpeggio Patterns" by Stacy McKee (with 1st order)*
..................................................Chord Melody Guitar Music.......................................................
Easy Order Line 1-843-838-2657 Email - Steven@chordmelody.com
Acoustic Guitar Books/DVDs..........Classical Guitar Books/DVDs.............Lick Library Guitar DVDs
Beginner's Guitar Books/DVDs.......Country Guitar Books/DVDs..............Play Along Guitar Books/DVDs
Blues Guitar Books/DVDs................Flamenco Guitar Books/DVDs............Religious Guitar Books/DVDs
Brazilian Guitar Books/DVDs..........Jazz Guitar Course Books/DVDs........Robert Conti Guitar Books/DVDs
Celtic Guitar Books/DVDs................Jazz Guitar Books/DVDs (A-K)..........Rock Guitar Books/DVDs
Christian Guitar Books/DVDs..........Jazz Guitar Books/DVDs (L-Z)...........Spanish Guitar Books/DVDs
Secure Order Form
*Click Here For Featured DVDs Of The Week On Sale Now!!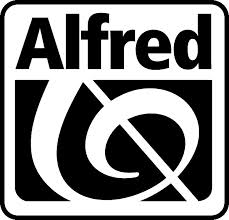 Chord Melody's New DVD Digital Download Service!
Now you can download over 4,000 DVDs instantly!

New Digital Download Service For Individual Guitar Tabs!
Now you can download guitar tab for individual songs instantly!

Our New Selection Of DVD Digital Downloads By True Fire!
Now you can download thousands of DVDs by True Fire instantly!
==> Click Here To Search By Artist Name or Band Name <==
Need Help Choosing The Right Guitar Book or Video? Peabody Conservatory
trained guitarist Steven Herron is available to answer questions and make recommendations
that will help you become a better guitarist! Just call 1-843-838-2657 now!!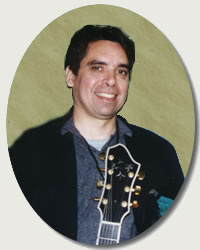 Howard Alden
Howard Alden is one of a handful of up and coming guitarists bringing the seven string archtop guitar to the forefront of jazz in the tradition of the legendary George Van Eps. His prowess as a single-string improviser is daunting and his insight into fretboard harmony and chord construction is second to none.

Born in Newport Beach, California in 1958, Howard began playing guitar and tenor banjo as a child. Alden's early influences were Louis Armstrong,

Barney Kessel, and Charlie Christian. He later developed a passion for the harmonies and textures in the music of Bill Evans and Thelonious Monk. In 1982 he moved to New York City where he still resides.

Howard Alden was voted "Best Emerging Guitar Talent" in the first annual Jazz Times critics poll in 1990 and "Talent Deserving Wider Recognition" in the '92, '93, '95, and '96 Downbeat critics polls. In November 1997, Alden performed at the opening of the world famous Chinery Exhibition at the Smithsonian Institute's Museum of American History. He continues to challenge his creativity by performing in different instrumental combinations and settings.
Howard Alden - Sweet & Lowdown - Book
This book features the Django Reinhardt style guitar solos played by Howard Alden on the film "Sweet and Lowdown". Songs include: "I'll See You In My Dreams, I'm Forever Blowing Bubbles, Limehouse Blues, Wrap Your Troubles in Dreams, Just a Gigolo, Sweet Georgia Brown, Unfaithful Woman, "E" Is For Emmet, Shine, 12th Street Rag, 3:00 AM Blues, It Don't Mean a Thing (If It Ain't Got That Swing), Old Fashioned Love".
Notation and tab...................................................................Price - $19.95
Howard Alden Plays "I'll See You In My Dreams"
Jazz Guitar Masters Play Gershwin - Book
Ten incredible note-for-note transcriptions of solo jazz guitar arrangements from the original recordings as played by the pre-eminent jazz guitarists of our time including Kenny Burrell, Joe Pass, Johnny Smith and others! Never before available arrangements include: "But Not for Me (Kenny Burrell) * Embraceable You (Earl Klugh) * A Foggy Day (George Van Eps) * I Got Rhythm (Martin Taylor) * I Love You Porgy (Johnny Smith) * Isn't It a Pity (Howard Alden) * My Man's Gone Now (Ralph Towner) * Someone to Watch Over Me (Jimmy Raney) * Summertime (Joe Pass) * They Can't Take That Away from Me (Ted Greene)".
Notation and tab...................................................................Price - $16.95
Howard Alden Plays "Isn't It A Pity"
Jazz Guitar Chords & Arpeggio Patterns - Stacy McKee - This unique book includes 300 jazz guitar chord formations and matching single note arpeggio patterns in a quick reference format that no one has ever done before! Cross indexing makes this manual extremely easy to use and regardless of what style of music you play, we know you will find this to be a valuable, "must have" addition to your library. Stacy McKee was the featured guitarist with "Les Brown and The Band Of Renown" and for a limited time only, we will include an exclusive copy of his book FREE with your first order!
==> Click here to see the Stacy McKee Chord Melody Solo Collection <==
Wikipedia article on Howard Alden
Wikipedia article on jazz guitar
Please get in touch with us personally if you have any questions.
Just call 1-843-838-2657 for help or to place your order.
You can easily place your order by calling 1-843-838-2657 now!
OR click on this link to use our Secure Order Form All orders are backed by
our "exclusive" 30-Day No-Risk Guarantee! See Our Guarantee!