Martin Taylor Guitar Tab Books, Instruction DVDs, Solos, Arrangements, Video Lessons
*FREE BOOK - "Jazz Guitar Chords & Arpeggio Patterns" by Stacy McKee (with 1st order)*
..................................................Chord Melody Guitar Music.......................................................
1-800-913-9477 -Toll Free 843-838-2657 - Phone 843-838-7381 - Fax chordmelod@aol.com
Acoustic Guitar Books/DVDs..........Classical Guitar Books/DVDs.............Lick Library Guitar DVDs
Beginner's Guitar Books/DVDs.......Country Guitar Books/DVDs..............Play Along Guitar Books/DVDs
Blues Guitar Books/DVDs................Flamenco Guitar Books/DVDs............Religious Guitar Books/DVDs
Brazilian Guitar Books/DVDs..........Jazz Guitar Course Books/DVDs........Robert Conti Guitar Books/DVDs
Celtic Guitar Books/DVDs................Jazz Guitar Books/DVDs (A-K)..........Rock Guitar Books/DVDs
Christian Guitar Books/DVDs..........Jazz Guitar Books/DVDs (L-Z)...........Spanish Guitar Books/DVDs
Secure Order Form
*Click Here For Featured DVDs Of The Week On Sale!!
==> Click Here To Search By Artist Name or Band Name <==
Need Help Choosing The Right Guitar Book or Video? Peabody Conservatory
trained guitarist Steven Herron is available to answer questions and make recommendations
that will help you become a better guitarist! Just call Toll-Free 1-800-913-9477 now!!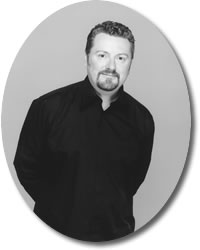 Martin Taylor


The virtuoso guitarist

Martin Taylor first came to prominence in the late 1970's through his superb collaborations with the jazz violin legend Stephane Grappelli and now tours the world's concert halls with his dazzling live performances!

He began playing at the age of 4 when his father, jazz bassist Buck Taylor, gave him a small acoustic guitar as a present. A totally self taught guitarist, he learned to play by listening to his father's records and trying to imitate what he heard.
Seven years later he was playing in local bands and gained the respect and admiration of professional musicians who were amazed by the young boy they called "The Guitar Wizard." Although inspired initially by the Gypsy guitarist Django Reinhardt, it was to be piano players, most notably Art Tatum, that caught his imagination and set him on the path of developing his own individual style of solo jazz guitar playing.

In 1978 he made his debut album "Taylor Made" for Wave Records and the following year received a call from Stephane Grappelli inviting him to play on a series of concerts in France. Shortly after those concerts he joined Stephane on a coast-to-coast tour of the U. S., including New York's Carnegie Hall and the Hollywood Bowl.
It was the beginning of an eleven year collaboration which took in numerous world tours and over 20 albums including recordings with Michel Legrand, Peggy Lee, Yehudi Menuhin, Nelson Riddle and several film soundtracks including the Louis Matle movie "Milou en Mai" and "Dirty Rotten Scoundrels" starring Steve Martin and Michael Caine.

Alongside his work with Grappelli, Martin was also pursuing his own solo career and in 1987 had great commercial success in America with his Los Angeles recorded album "Sarabanda". In 1993 he made his first solo album for Linn Records, "Artistry", which topped the U.K. jazz charts for six weeks and made him the biggest selling British jazz artist in the U.K.
The following year he formed his group "Spirit of Django," and their first recording for Linn Records also proved to be a best selling jazz album and was nominated best album in the British Jazz Awards and Martin was voted best guitarist for the seventh time in a row.

Even people who are not familiar with Martin's work will have heard him many times with his version of Robert Palmer's "Johnny and Mary", which was used on the famous cult TV ads with "Nicole-Papa" for the Renault Clio. In 1999 he signed a recording contract with Sony Jazz, recording 2 critically acclaimed albums "Kiss and Tell" and "Nitelife".
He has also collaborated with many musicians outside of jazz including Yes guitarist Steve Howe and country guitar legend Chet Atkins. He was also featured on the Prefab Sprout album "Andromeda Heights" and has recorded with George Harrison, Eric Clapton, Chris Rea, and ex-Rolling Stone Bill Wyman.

In 1998 Martin founded the Kirkmichael International Guitar Festival in his home village in Scotland which has now become one of the biggest guitar festivals in the world. He also founded Guitars For Schools which promotes the teaching of guitars in primary schools. Through his work he has raised money to pay for guitars and tuition for hundreds of school children throughout Southwest Scotland.
Over the years he has received many awards and honors including The Freedom of the City of London, the Gold Badge Of Merit from the British Academy of Composers and Songwriters, and was made an Honorary Doctor of the University of Paisley, Scotland in celebration of 25 years in music.
In 2002, on the recommendation of the British Prime Minister Tony Blair, Martin was made a Member of the Order of the British Empire for Services to Jazz Music, in the Queen's Jubilee Birthday Honors List, making him the first jazz guitarist ever to receive an honor from the Queen!

Martin Taylor - Jazz Guitarist - DVD
In this unique DVD lesson, Martin Taylor discusses all the various aspects of his approach to fingerstyle jazz guitar! This is the perfect introduction to Martin's amazing guitar styles and techniques. He presents right-hand fingerstyle techniques, natural and artificial harmonics, walking bass lines, double thumbing bass lines, single note improvisation, playing melodies in and out of tempo, and his own practice routines. Once you have mastered this material you will be ready to tackle Martin's other video lessons!
(60 min) Printable Tab Booklet...........................................Price - $29.95

Martin Taylor Plays "Blues For Mr. T"

Martin Taylor - Fingerstyle Jazz Guitar - DVD
In this exciting DVD lesson, Martin explains how to play a guitar bass duet on a single guitar and how to accomplish this feat without sacrificing the feel and swing of the music! Martin Taylor is the master of this technique and in this unique lesson he demonstrates his style and technique with five classic jazz standards. His playing demonstrates a clear melody bass separation and crisp chordal sophistication inspired by his keyboard heroes, Bill Evans and Art Tatum. Solo guitar arrangements include: "I Got Rhythm, Georgia On My Mind, Old Man River, Take Five, and The Dolphin".
(65 min) Printable Tab Booklet...........................................Price - $29.95

Martin Taylor Plays "Georgia On My Mind"

Martin Taylor - The Music Of Duke Ellington - DVD
Martin Taylor's incredible guitar playing has been greatly influenced by jazz pianists Art Tatum, Bill Evans, and Oscar Peterson. In this superb DVD lesson, Martin applies his fingerstyle jazz guitar genius to five compositions by the great American composer Duke Ellington - explaining and teaching exactly how he plays them! These are complex and challenging solo fingerstyle arrangements for the advanced guitarist! Solo guitar arrangements include: "Just Squeeze Me, I'm Beginning To See The Light, Drop Me Off In Harlem, Don't Get Around Much Anymore, and In A Mellow Tone".
(60 min) Printable Tab Booklet...........................................Price - $29.95

Martin Taylor Plays "I'm Beginning To See The Light"

Martin Taylor - The Music Of Jimmy Van Heusen - DVD
Jimmy Van Heusen wrote some of the most beautiful jazz standards you will ever hear! In this exciting DVD lesson, Martin Taylor applies his fingerstyle jazz guitar genius to six of Van Heusen's most famous compositions explaining and teaching exactly how he plays them. These are complex and challenging solo fingerstyle arrangements for the advanced guitarist! Solo guitar arrangements include: "Like Someone In Love, Polka Dots and Moonbeams, I Thought About You, Darn That Dream, Here's That Rainy Day, and The Second Time Around".
(60 min) Printable Tab Booklet...........................................Price - $29.95

Martin Taylor Plays "Here's That Rainy Day"

Martin Taylor - In Concert - DVD
Martin Taylor's career has delighted audiences worldwide and drawn critical acclaim from some of the world's finest musicians. In this 75 minute concert, recorded at the Manchester Craftmen's Guild in Pittsburgh, PA, Martin explores all the facets of his dynamic solo fingerstyle jazz guitar playing. Songs include: "Georgia On My Mind, I Got Rhythm, They Can't Take That Away From Me, In A Mellow Tone, Why Did I Choose You, The Dolphin, Medley: Dixie/Old Man River, Sweet Lorraine, Stella By Starlight, Lulu's Back In Town, I Remember Clifford, Taking A Chance On Love".
(75 min).................................................................................Price - $24.95

Martin Taylor Plays "They Can't Take That Away From Me"

Martin Taylor - The Martin Taylor Guitar Method - Book and Online Audio
Martin shares the secrets of his style for the first time in this amazing tutorial. Learn how Martin creates solo guitar arrangements of jazz standards via a series of progressive studies aimed at introducing guitarists of intermediate level and beyond to the world of arranging and solo performance. In these lessons Martin covers such topics as: tuning, fretboard geography, chords, tenths, bass lines, right-hand technique, left hand technique, phrasing, rhythm, tone, special effects and lessons on the chord melody variations of "Danny Boy" and "Bhai Bhai Blues".
Notation and tab..................................................................Price - $22.95

Martin Taylor Plays "I Got Rhythm"

Jazz Guitar Masters Play Gershwin - Book
Ten incredible note-for-note transcriptions of solo jazz guitar arrangements from the original recordings as played by the pre-eminent jazz guitarists of our time including Kenny Burrell, Joe Pass, Johnny Smith and others! Never before available arrangements include: "But Not for Me (Kenny Burrell) * Embraceable You (Earl Klugh) * A Foggy Day (George Van Eps) * I Got Rhythm (Martin Taylor) * I Love You Porgy (Johnny Smith) * Isn't It a Pity (Howard Alden) * My Man's Gone Now (Ralph Towner) * Someone to Watch Over Me (Jimmy Raney) * Summertime (Joe Pass) * They Can't Take That Away from Me (Ted Greene)".
Notation and tab..................................................................Price - $16.95

Martin Taylor Plays "In A Mellow Tone"

Chord Melody's New DVD Digital Download Service
Now you can download over 3,700 DVDs instantly!

Guitarists who like Martin Taylor also like:
The Hank Mackie Solo Guitar Collection

The Charlie Byrd Solo Guitar Collection

The Howard Heitmeyer Solo Guitar Collection

Martin Taylor - Fingerstyle Jazz Guitar Wizard!
Compiled & Edited By Steven Herron

Martin Taylor was born in Harlow, United Kingdom on October 20, 1956. He started to play the guitar at the age of 4. His father, Buck Taylor, bought him a half-size guitar and immediately introduced him to the recordings of Django Reinhardt. By the time he was 12 Martin was playing in his dad's band in the London vicinity. Martin left school soon after his 15th birthday. He was already a guitarist of fantastic skill and in 1971 was employed to play in The Lennie Hastings Band. In 1972 he signed up with The Harry Bence Band for two years working for the Cunard Line on cruise ships sailing from New York harbor.

On his initial return to London, Martin Taylor teamed up with Ike Isaacs who at that time was one of the finest British studio and jazz guitar players. His association with Isaacs, and other London based jazz musicians, helped Taylor achieve the virtuoso technique and excellent musicality he now exhibits with such natural ease. He began to get widespread recognition through his bookings in London jazz spots in a guitar duo with Ike Isaacs. In 1979 he filled in for Diz Disley in Stephane Grapelli's quartet after Disley broke his wrist in a roadway accident. A long association with Grappelli started at this point. Taylor appeared in shows all over the world with the legendary jazz violinist. He has also made many recordings along with TV and radio broadcasts with Grappelli.

Since that time Martin Taylor has been acknowledged as one of the greatest jazz guitarists to have appeared on the international scene in the last several decades. In 1981 he taped for Concord Records in California. Following this he visited the United States 5 times, performing with the late Emily Remler for two coast to coast tours. Taylor has toured many times and recorded with clarinetist Buddy De Franco. For two years (1986-87) he toured throughout Europe and the United Kingdom with the brilliant Irish guitar player Louis Stewart. In more recent times Taylor appeared with Barney Kessel and Charlie Byrd as part of their "Great Guitars" group.

Martin Taylor has developed a phenomenal right hand fingerstyle technique, in addition to the usual pickstyle technique, so that he now often records as a solo artist. His outstanding capabilities have made Martin one of the busiest jazz artists in the world today. He appears routinely on every continent at leading jazz clubs and celebrations. He has been awarded the "Top Guitarist Award" in the yearly British Jazz Awards nearly every year from 1987.

His 1992 album "Artistry" firmly launched his profession as an unaccompanied jazz guitar soloist who plays on the level of Joe Pass. In 1994 Martin Taylor formed "Spirit of Django", a group that has had a number of reunions since then and pays homage to gypsy jazz guitarist Django Reinhardt. In addition to regular trips and recordings, Martin writes music for TV and movies, penned his "Autobiography Of A Traveling Musician", and has been extremely effective as a teacher with his various instruction DVDs and books with transcriptions of his solo jazz guitar pieces.

Jazz Guitar Chords & Arpeggio Patterns - Stacy McKee - This unique book includes 300 jazz guitar chord formations and matching single note arpeggio patterns in a quick reference format that no one has ever done before! Cross indexing makes this manual extremely easy to use and regardless of what style of music you play, we know you will find this to be a valuable, "must have" addition to your library. Stacy McKee was the featured guitarist with "Les Brown and The Band Of Renown" and for a limited time only, we will include an exclusive copy of his book FREE with your first order!
==> Click here to see the Stacy McKee Chord Melody Solo Collection <==

Wikipedia article on Martin Taylor
Wikipedia article on jazz guitar

Please get in touch with us personally if you have any questions.
U.S. residents call Toll-Free 1-800-913-9477
Outside the U.S. call 1-843-838-2657

You can easily place your order Toll Free by calling 1-800-913-9477 now!
OR click on this link to use our Secure Order Form All orders are backed by
our "exclusive" 30-Day No-Risk Guarantee! See Our Guarantee!

Chord Melody Productions PO Box 569 Beaufort, SC 29901


1-800-913-9477 -Toll Free 843-838-2657 - Phone 843-838-7381 - Fax chordmelod@aol.com

.............................................Home Page.......................................Secure Order Form.........................................