Charlie Byrd Guitar Solos, Arrangements, Transcriptions, Sheet Music, DVDs, Lessons
*FREE BOOK - "Jazz Guitar Chords & Arpeggio Patterns" by Stacy McKee (with 1st order)*
..................................................Chord Melody Guitar Music.......................................................
Easy Order Line 1-843-838-2657 Email - Steven@chordmelody.com
Acoustic Guitar Books/DVDs..........Classical Guitar Books/DVDs.............Lick Library Guitar DVDs
Beginner's Guitar Books/DVDs.......Country Guitar Books/DVDs..............Play Along Guitar Books/DVDs
Blues Guitar Books/DVDs................Flamenco Guitar Books/DVDs............Religious Guitar Books/DVDs
Brazilian Guitar Books/DVDs..........Jazz Guitar Course Books/DVDs........Robert Conti Guitar Books/DVDs
Celtic Guitar Books/DVDs................Jazz Guitar Books/DVDs (A-K)..........Rock Guitar Books/DVDs
Christian Guitar Books/DVDs..........Jazz Guitar Books/DVDs (L-Z)...........Spanish Guitar Books/DVDs
Secure Order Form
*Click Here For Featured DVDs Of The Week On Sale Now!!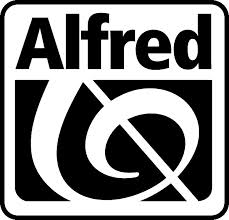 Chord Melody's New DVD Digital Download Service!
Now you can download over 4,000 DVDs instantly!

New Digital Download Service For Individual Guitar Tabs!
Now you can download guitar tab for individual songs instantly!



Our New Selection Of DVD Digital Downloads By True Fire!
Now you can download thousands of DVDs by True Fire instantly!

==> Click Here To Search By Artist Name or Band Name <==


Need Help Choosing The Right Guitar Book or Video? Peabody Conservatory
trained guitarist Steven Herron is available to answer questions and make recommendations
that will help you become a better guitarist! Just call 1-843-838-2657 now!!

Charlie Byrd - Solo Guitar Arrangements - Sheet Music
This exclusive collection of Charlie Byrd solo jazz guitar arrangements was transcribed note for note from numerous Charlie Byrd recordings and includes dozens of Charlie's best guitar pieces written in standard notation for the fingerstyle guitarist! These beautiful Charlie Byrd solo guitar arrangements can now be purchased individually, allowing you to "hand-pick" which songs you want to learn. These are the full-length versions of each song exactly the way Charlie played them on his legendary Riverside and Columbia record albums!
Standard notation............................................................................Price - $3.00 Each

Charlie Byrd Plays "Samba De Orfeu"

All Of My Life
Andante (Vivaldi)
Aquarius
Bach (2 easy Transcriptions)
Black Narcissus
Brown Baby
Burgalesa (F. Moreno-Torroba)
Don't Lend Your Guitar To Anyone
Everybody's Talking
Evil Ways
Feel Like Making Love
500 Miles High
Frank Mills
Going, Going, Gone
Greensleeves (What Child Is This)
Here's That Rainy Day
I Don't Know How To Love Him
I Want To Be Happy
It's So Peaceful In The Country
It's Impossible
J & B
Jesu Joy Of Man's Desiring (Bach)
La Primera Palarra (Astor Piazzola)
Love Story Theme

Charlie Byrd Plays "Triste"

Mama I'll Be Home Someday
Moonlight In Vermont
Mr. Bojangles
My Way
Nuages
Once Upon A Time
Preludio Para La Cruz Del Sur (Astor Piazzola)
Promises, Promises
Quinta Amauco
Salty Dog
Something
Somewhere My Love
Sonatina (Paganini)
Soon It's Gonna Rain
Sunrise, Sunset
Tereza My Love (Jobim)
The Blues Sonata
The Shadow Of Your Smile
The Windmills Of Your Mind
This Guy's In Love With You
Try To Remember
Venezuelan Waltz #2 (Antonio Lauro)
What Is A Friend?
When I Look In Your Eyes
You And Me Against The World

Charlie Byrd Plays "Corcovado"

Jazz Guitar Bible - Book
Includes: "Airegin" -Wes Montgomery, "Angel Eyes" -Howard Roberts, "Body and Soul" -Tuck Andress, "Cheek To Cheek" -George Van Eps, "Dinah" -Eddie Lang, "Easter Parade" -Herb Ellis, "Girl Talk" -Mark Whitfield, "I Remember You" -Tal Farlow, "I'll Remember April" -Earl Klugh, "Like Someone In Love" -Joe Diorio, "In A Sentimental Mood" -Kevin Eubanks, "Misty" -Barney Kessel, "My Favorite Things" -John McLaughlin, "Moonlight In Vermont" -Johnny Smith, "My Funny Valentine" -Larry Coryell, "Nardis" -Mike Stern, "Nuages" -Charlie Byrd, "Oleo" -Pat Martino, "Rose Room" -Django Reinhardt, "Satin Doll" -Kenny Burrell, "Seven Come Eleven" -Charlie Christian, "So What" -Larry Carlton, "Solar" -Pat Metheny, "Speak Low" -Grant Green, "St. Thomas" -Jim Hall, "Star Dust" -Les Paul, "Stella By Starlight" -Bireli Lagrene, "Take Five" -George Benson, "Tangerine" -Jimmy Raney, "Yardbird Suite" -Joe Pass, "You Brought A New Kind Of Love To Me" -Chuck Wayne.
Notation and tab....................................................................Price - $27.95

Charlie Byrd Plays "Nuages"

Guitarists who like Charlie Byrd also like:
The Howard Heitmeyer Solo Guitar Collection

The Marvin Falcon Solo Guitar Collection

The Hank Mackie Solo Guitar Collection

Charlie Byrd - Bossa Nova Jazz Guitar Master!
Compiled & Edited By Steven Herron

Charlie Byrd was one of the most unique and fascinating guitar players in jazz and pop music! He was also a leading supporter of the nylon string guitar as a jazz solo instrument when everyone else was going electric and a student of classical guitar maestro Andres Segovia that sought to combine classical guitar techniques along with jazz improvisation.

In the 1950s Charlie Byrd was transforming the popular music scene with his combination of jazz and classical guitar techniques in a 3 piece group that included bassist Keeter Betts and percussionist Bertel Knox. Their repertory merged standard small combo jazz along with Charlie Byrd's solo classical guitar pieces. The trio experienced fantastic popularity in the Washington D.C. area and quickly rose to the positions of traveling American jazz ambassadors sponsored by the U.S. State Department!

Charlie Byrd's primary achievement will certainly always be seen as bringing the South American music understood as bossa nova to America pop charts and inevitably the world's listeners. In a bigger sense, his efforts and excellence expedited the now typical genre of world popular music, then a curiosity and a niche market, to the majority of listeners. Along with Charlie Byrd's recordings the fine art of jazz guitar music obtained yet another avenue of expression still considerably in use today, a half century since Byrd first made his initial mark with "Desafinado".

The year 2012 commemorates the fifty year celebration of bossa nova guitar music entering the popular culture, facilitated by Charlie Byrd and his collaborator, saxophonist Stan Getz. Their hit single "Desafinado" got to No. 15 on the American Top 40 charts in October, 1962 and was an early crossover success story, one of a handful in jazz. "Desafinado" continued to be in U.S. pop play lists for 10 weeks as well as reaching No. 11 on the U.K. radio stations in 1962. What began as a notion and musical experimentation envisioned by Charlie Byrd swiftly assumed greater dimensions and opened up the floodgates for the bossa nova trend that followed. Consider the following recording by Stan Getz and Astrud Gilberto, launched as the British Invasion was in full speed. "The Girl From Ipanema" reached No. 5 in 1964 and won a Grammy for Record Of The Year in 1965!

The unique sound, feel, and approach of bossa nova guitar music affected countless pop superstars, entertainers of all backgrounds, and famed composers after that and since. The short list features Frank Sinatra, Ella Fitzgerald, Herb Alpert, Oscar Peterson, Cannonball Adderley, Dusty Springfield, Stephen Sondheim, George Michael, Kenny G, Eric Clapton, Nina Persson, Norah Jones, and Diana Krall. The success of bossa nova in the U.S.A. set the stage for the importing and global promoting of regional Brazilian composers such as Antonio Carlos Jobim, Luiz Bonfa, Joao Gilberto, Bola Sete, Baden Powell, and Sergio Mendes. It has come to be indicative of and synonymous with sultry South American seasides, romantic love stories, and an easy going exotic way of life!

In retrospect, Charlie Byrd's impact on the world's music has actually been profound and transcendent and remains to reverberate in practically every section of the globe. Charlie Byrd started playing the guitar at age nine. He originally studied along with his dad who played a range of stringed instruments. Charlie Byrd's very early influences were jazz and swing guitar players Charlie Christian and Django Reinhardt. He listened to and played with Django in Paris in the mid 1940's while in a traveling U.S. Army stage band.

Charlie Byrd was at first a plectrum or pickstyle guitarist but became curious about classical guitar and fingerstyle guitar playing in the late 1940s. By 1950 he had dedicated himself to the nylon string classical guitar as his instrument of choice. Charlie Byrd studied in Washington, D.C. with regional jazz-classical guitarist Bill Harris and later with classical guitar expert Sophocles Papas. He likewise studied theory and harmony along with musicologist Thomas Simmons. In 1954 Charlie Byrd went to a classical guitar master class in Sienna, Italy which was taught by classical guitar virtuoso Andres Segovia.

In 1961 Charlie Byrd took a trip to South America on a U.S. State Department sponsored tour. There he obtained the inspiration to integrate Brazilian bossa nova guitar music along with American jazz elements and his very own classical guitar methodologies. Charlie Byrd's early recordings featured music pieces by Antonio Carlos Jobim, Luiz Bonfa, Joao Gilberto, and various other important Brazilian guitarists and artists.

Charlie Byrd is sonically unique and instantly identifiable from his jazz guitar associates of the 1950s and 1960s through his usage of classical music tinged fingerstyle techniques and nylon string acoustic guitar tonality. Initially a plectrum or pickstyle guitar player, he very often applied fingerpicking sequences based upon the classical, flamenco, and Spanish guitar techniques and repertory to a jazz context. His fingerstyle articulation of jazz chord sonorities and improvisational melodic lines resulted in an amazing and uncommon musical blend!

Charlie Byrd's early background in swing and bop music combined along with classical guitar techniques made his playing style one-of-a-kind among jazz guitar players surfacing from the conventional swing and bebop schools of thought of the 1940s and stayed so through his lifetime. One instance of his merging of classical and popular guitar music was his use of the right hand index fingertip to strum chords and to make extensive tremolo passages as if with a plectrum. In other situations, Charlie Byrd plucked chords and chord partials to generate impressions of saxophone-horn section figures or pianistic structures as in his solo on "Air Mail Special" with The Great Guitars.

One more facet of Charlie Byrd's individuality was his application of American jazz concepts and classical methodologies to Brazilian rhythms and repertory. That is arguably his greatest contribution to the form and a combination he tried to keep at the center of his music throughout his career. What is unique about the bossa nova guitar music Charlie Byrd nurtured is the sultry feel of the samba and various other Brazilian tempos with their normal syncopation, in contrast to the pulsing feeling of most mainstream American jazz.

Although pieces like "Air Mail Special" showed he never abandoned mainstream American jazz, his style and feel was carefully aligned with the South American guitar music he introduced to the U.S.A. in the very early 1960s. The Brazilian rhythm feeling afforded Charlie Byrd and many musicians of the time a different and a lot more unique path to experiment with in their improvisations, still quite in vogue today and definitely a crucial dialect of jazz and pop music languages.

While soloing in bossa nova songs, Charlie Byrd favored jazz elements. His solos were loaded with contemporary blues licks, swing jazz figures, groove riffs, free modal lines, and bebop melodies. These he voiced as inherently American jazz lines juxtaposed over Brazilian samba rhythms delivered with a classical tone and fingerstyle articulation. Charlie Byrd's innate musicianship effortlessly reconciled these apparently disparate components, as exemplified by his numerous single note solos in his repertory.

Charlie Byrd often inserted chordal phrases and intervallic designs into his single note solos. He adhered to no specific format or template, preferring to expand melodic lines with unplanned arpeggiations, chord partials, or complete chord figures as if accompanying himself. His harmonic resource material invariably came from jazz with its' extended and altered chords and characteristic chord progressions and was true for his core approach.

Legends of Jazz Guitar - Vol 2 - DVD
Featuring Wes Montgomery, Kenny Burrell, Joe Pass, Barney Kessel, Charlie Byrd, and Grant Green. Performances include: "Full House,'Round Midnight" - Wes Montgomery, "Lover Man, My Ship" - Kenny Burrell, "Original Blues in A, Prelude To A Kiss" - Joe Pass, "BBC Blues" - Barney Kessel, "Jitterbug Waltz, Isn't It A Lovely Day" - Charlie Byrd, "Blue Mist" - Barney Kessel, Kenny Burrell & Grant Green.
(60 min) Biographical booklet included...............................Price - $24.95
Also Available For Instant Download - Click Here Now!

Charlie Byrd Plays "Jitterbug Waltz"

Jazz Guitar Chords & Arpeggio Patterns - Stacy McKee - This unique book includes 300 jazz guitar chord formations and matching single note arpeggio patterns in a quick reference format that no one has ever done before! Cross indexing makes this manual extremely easy to use and regardless of what style of music you play, we know you will find this to be a valuable, "must have" addition to your library. Stacy McKee was the featured guitarist with "Les Brown and The Band Of Renown" and for a limited time only, we will include an exclusive copy of his book FREE with your first order!
==> Click here to see the Stacy McKee Chord Melody Solo Collection <==

Wikipedia article on Charlie Byrd
Wikipedia article on bossa nova

Please get in touch with us personally if you have any questions.
Just call 1-843-838-2657 for help or to place your order.

You can easily place your order by calling 1-843-838-2657 now!
OR click on this link to use our Secure Order Form All orders are backed by
our "exclusive" 30-Day No-Risk Guarantee!

See Our Guarantee!