John McLaughlin Guitar Tab Books, Instruction DVDs, Solos, Improvisation, Video Lessons
*FREE BOOK - "Jazz Guitar Chords & Arpeggio Patterns" by Stacy McKee (with 1st order)*
..................................................Chord Melody Guitar Music.......................................................
Easy Order Line 1-843-838-2657 Email - Steven@chordmelody.com
Acoustic Guitar Books/DVDs..........Classical Guitar Books/DVDs.............Lick Library Guitar DVDs
Beginner's Guitar Books/DVDs.......Country Guitar Books/DVDs..............Play Along Guitar Books/DVDs
Blues Guitar Books/DVDs................Flamenco Guitar Books/DVDs............Religious Guitar Books/DVDs
Brazilian Guitar Books/DVDs..........Jazz Guitar Course Books/DVDs........Robert Conti Guitar Books/DVDs
Celtic Guitar Books/DVDs................Jazz Guitar Books/DVDs (A-K)..........Rock Guitar Books/DVDs
Christian Guitar Books/DVDs..........Jazz Guitar Books/DVDs (L-Z)...........Spanish Guitar Books/DVDs
Secure Order Form
*Click Here For Featured DVDs Of The Week On Sale Now!!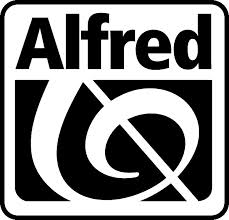 Chord Melody's New DVD Digital Download Service!
Now you can download over 4,000 DVDs instantly!

New Digital Download Service For Individual Guitar Tabs!
Now you can download guitar tab for individual songs instantly!



Our New Selection Of DVD Digital Downloads By True Fire!
Now you can download thousands of DVDs by True Fire instantly!

==> Click Here To Search By Artist Name or Band Name <==

Need Help Choosing The Right Guitar Book or Video? Peabody Conservatory
trained guitarist Steven Herron is available to answer questions and make recommendations
that will help you become a better guitarist! Just call 1-843-838-2657 now!!

John McLaughlin, Al DiMeola, Paco De Lucia - Friday Night In San Francisco - Book
Guitar pieces by John McLaughlin, Al DiMeola and Paco De Lucia include: "Mediterranean Sundance/Rio Ancho, Short Tales Of The Black Forest, Frevo Rasgado, Fantasia Suite, Guardian Angel".
Standard notation..................................................................Price - $24.95

John McLaughlin, Al DiMeola & Paco De Lucia play "Mediterranean Sundance"

John McLaughlin & The Mahavishnu Orchestra - Book
Songs include: "A Lotus on Irish Streams, Awakening, The Dance of Maya, Dawn, Meeting of the Spirits, Noonward Race, Vital Transformation, You Know You Know, Birds of Fire, Celestial Terrestrial Commuters, Hope, Miles Beyond, One Word, Open Country Joy, Resolution, Sanctuary, Sapphire Bullets of Pure Love, Thousand Island Park, Be Happy, Earth Ship, Eternity's Breath, Faith, If I Could See, Lila's Dance, On the Way Home to Earth, Opus I, Pastoral, Dream".
Standard notation..................................................................Price - $27.95

John McLaughlin plays "Meeting Of The Spirits"

John McLaughlin - Bathed In Lightning - Book
To most of the world, John McLaughlin looked like an overnight success, with a backstory going back only as far as that February in 1969. Yet he had been a professional musician since 1958, experiencing all the great movements in British music - traditional jazz, rock and roll, R & B, soul, modern jazz, free jazz, psychedelic rock - a guitar for hire at the center of 'Swinging London', a band mate of future members of Cream, Pentangle and Led Zeppelin, but always just under the radar. Drawing on dozens of exclusive interviews and many months of meticulous research, author and music historian Colin Harper brings that unrepeatable era vividly to life. This landmark new work retrieves for the first time the incredible career of John McLaughlin before he conquered the world - and then chronicles how he did so!
Softcover.................................................................................Price - $19.95

John McLaughlin Plays "The Dance Of Maya"

John McLaughlin - Guitar Anthology - Book
This collection contains 15 incredibly detailed transcriptions written in standard notation and tab, spanning from McLaughlin's debut album, Extrapolation (1969) to Miles Davis' landmark jazz-rock fusion album Bitches Brew (1970), to the Indian-infused The Inner Mounting Flame (1971) and Birds of Fire (1973) by the Mahavishnu Orchestra, to the acoustic flamenco album Friday Night in San Francisco (1991) featuring the guitar trio of McLaughlin, De Lucia and Di Meola, to McLaughlin's jazz trio album After the Rain (1994). Explore exotic modes, rapid-fire phrasing and shifting time signatures from the teachings of the master of fusion guitar. Titles include: "Birds of Fire * Celestial Terrestrial Commuters * The Dance of Maya * Extrapolation * Follow Your Heart * Guardian Angel * John McLaughlin * Lila's Dance * Marbles * Meeting of the Spirits * Miles Beyond * My Foolish Heart * Noonward Race * Peace One * Take the Coltrane".
Notation and tab...................................................................Price - $24.95

John McLaughlin Plays "Birds Of Fire"

Jazz Guitar Bible - Book
Includes: "Airegin" -Wes Montgomery, "Angel Eyes" -Howard Roberts, "Body and Soul" -Tuck Andress, "Cheek To Cheek" -George Van Eps, "Dinah" -Eddie Lang, "Easter Parade" -Herb Ellis, "Girl Talk" -Mark Whitfield, "I Remember You" -Tal Farlow, "I'll Remember April" -Earl Klugh, "Like Someone In Love" -Joe Diorio, "In A Sentimental Mood" -Kevin Eubanks, "Misty" -Barney Kessel, "My Favorite Things" -John McLaughlin, "Moonlight In Vermont" -Johnny Smith, "My Funny Valentine" -Larry Coryell, "Nardis" -Mike Stern, "Nuages" -Charlie Byrd, "Oleo" -Pat Martino, "Rose Room" -Django Reinhardt, "Satin Doll" -Kenny Burrell, "Seven Come Eleven" -Charlie Christian, "So What" -Larry Carlton, "Solar" -Pat Metheny, "Speak Low" -Grant Green, "St. Thomas" -Jim Hall, "Star Dust" -Les Paul, "Stella By Starlight" -Bireli Lagrene, "Take Five" -George Benson, "Tangerine" -Jimmy Raney, "Yardbird Suite" -Joe Pass, "You Brought A New Kind Of Love To Me" -Chuck Wayne.
Notation and tab....................................................................Price - $27.95

John McLaughlin Plays "My Favorite Things"

25 Great Jazz Guitar Solos - Book and Online Audio
From Charlie Christian and Django Reinhardt to Wes Montgomery, Pat Metheny, Kenny Burrell, Jim Hall, Joe Pass and beyond, take an inside look at the genesis of jazz guitar! This book and online audio by Paul Silbergleit provides solo transcriptions in standard notation and tablature, lessons on how to play them, guitarist biographies, equipment, photos, history, and much, much more! The accompanying audio contains full-band demonstrations of every guitar solo in the book! Songs include: "The Acrobat" -Peter Bernstein, "Benny's Back" -George Benson, "The Days Of Wine And Roses" -Pat Martino, "East Of The Sun" -Johnny Smith, "East To Wes" -Emily Remler, "Embraceable You" -Oscar Moore, "Full House" -Wes Montgomery, "I Thought About You" -Bobby Broom, "I've Found A New Baby" -Charlie Christian, "If I Should Lose You" -Kurt Rosenwinkel, "Jean De Fleur" -Grant Green, "Like Someone In Love" -Tal Farlow, "Lover Man Oh Where Can You Be" -Joe Pass, "Lullaby Of Birdland" -Barney Kessel, "Lyresto" -Kenny Burrell, "Nardis" -Mike Stern, "No Blues" -John McLaughlin, "Nothing Personal" -Pat Metheny, "Orange Brown And Green" -Herb Ellis, "Relaxin" -Hank Garland, "Spring Is Here" -Jimmy Raney, "Swing Spring" -John Scofield, "Whisper Not" -Jim Hall, "The World Is Waiting For The Sunrise" -Django Reinhardt, "You Don't Know What Love Is" -John Abercrombie.
Notation and tab...................................................................Price - $24.95
Click To Hear Audio Samples

John McLaughlin Plays "No Blues"

Guitarists who like John McLaughlin also like:
The Hank Mackie Solo Guitar Collection

The Huey Long Solo Guitar Collection

The Johnny Smith Solo Guitar Collection

John McLaughlin - Revolutionary Rock/Jazz Fusion Guitarist!
Compiled & Edited By Steven Herron

John McLaughlin was born into a musical family on January 4, 1942 near Doncaster in the United Kingdom. Not only was his mom a violinist but his three brothers and one sister were likewise artists. Music, primarily classical, was always in the background in his house however it was not until McLaughlin was nine years of age that he initially took a few piano lessons. Three years later he started to play the guitar, inspired by the recordings of blues guitarists Big Bill Broonzy, Muddy Waters, and Leadbelly.

At the age of fourteen McLaughlin started to listen to recordings of jazz guitarists including those of Django Reinhardt, Tal Farlow, Jim Hall, and Barney Kessel. He led his own jazz band at school and in the next few years broadened his musical horizons by studying the music of Miles Davis and John Coltrane as well as classical masters Bartok and Debussy.

For the next 6 years John McLaughlin gained crucial expert experience playing in all types of jazz groups, mainstream to avant garde, and also in rhythm and blues bands. In his late teenage years McLaughlin stayed in the Newcastle Upon Tyne area and played in local jazz bands consisting of Pete Deuchar's "Professors of Ragtime" and Mike Carr's Quintet. He relocated to London when he was 21 and got his first major job with "The Graham Bond Organization". Other artists in this group included bassist Jack Bruce and drummer Ginger Baker of "The Cream".

John McLaughlin also played with artists such as Georgie Fame, Tony Oxley, John Surman, and Brian Auger. During his years in London John explored many of the principles that are now considered as everyday techniques in many jazz/ rock fusion guitarists' playing. He likewise ended up becoming interested in Eastern philosophy and religion. In the late 1960s he went to Germany for a couple of months. There he played in a free style jazz group led by Gunter Hampel.

In 1969 John transferred to the USA to perform with drummer Tony Williams's group "Lifetime". Williams was a great admirer of McLaughlin's energetic and unique style, as was Miles Davis. The popular jazz trumpeter later on included him on several of his recordings. A huge transition in McLaughlin's professional career took place in the spring of 1970 when he was introduced to the guru, Sri Chinmoy.

This chance meeting changed John McLaughlin's attitude towards life. It likewise gave him the inspiration to form his own group and play a brand-new style of music which was considerably influenced by Indian music. The result was the first "Mahavishnu Orchestra". In this band McLaughlin usually played on a specially constructed double neck electric guitar. For numerous jazz lovers the exotic sounds and rhythms of "The Mahavishnu Orchestra" were the best thing to happen to both jazz and rock music for a long period of time.

From 1975 on John McLaughlin's love for the East and its' way of life continued to influence his playing. In 1976 he formed a new group called "Shakti". It was comprised of Indian instrumentalists and vocalists and triggered as big a sensation on the contemporary jazz scene as the original "Mahavishnu Orchestra" had done. In this group McLaughlin played a specially constructed acoustic Gibson guitar, created by the famous Gibson Guitar Company master luthier Abe Wechter, which included "drones" (open strings), normally found on Indian instruments.

After "Shakti" split up in 1978 McLaughlin returned to playing electric guitar with his new jazz-rock group called "The One Truth Band". This group did not last long and he went back to playing an acoustic guitar in a trio with jazz guitarist Larry Coryell and flamenco guitar virtuoso Paco de Lucia. This trio attained great success establishing a new format in jazz by mixing improvised music from America, Europe, and the East. The trio continued its success into the 1980s with jazz guitar player Al DiMeola eventually replacing Larry Coryell.

In 1976 John McLaughlin decided to return to Europe and make his residence in Paris, France. It was there that he often played in an acoustic guitar duo with Christian Escoude. In 1984 he appeared on the Miles Davis album "You're Under Arrest". In November 1985 he premiered composer Michael Gibb's guitar concerto, "Mediterranean Concerto", with the Los Angeles Philharmonic Orcheatra in Los Angeles, California.

In the exact same year John formed another Mahavishnu group with drummer Billy Cobham showcasing jazz saxophonist Bill Evans. In 1988 McLaughlin began an acoustic duo with Indian percussionist Trilok Gurtu. This duo later on broadened into a trio and their 1989 concert at the Royal Festival Hall in London was released on a recording.

Throughout the past 20 years or so John McLaughlin has actually kept really busy! The guitarist had a trio with organist Joey DeFrancesco and Elvin Jones on drums that was a bit reminiscent of Tony Williams' "Lifetime". In 2007 he assembled the still active jazz fusion band called "The 4th Dimension" which features primarily original music and in 2009 he toured with Chick Corea in an all-star quintet called "The Five Peace Band".

Jazz Guitar Chords & Arpeggio Patterns - Stacy McKee - This unique book includes 300 jazz guitar chord formations and matching single note arpeggio patterns in a quick reference format that no one has ever done before! Cross indexing makes this manual extremely easy to use and regardless of what style of music you play, we know you will find this to be a valuable, "must have" addition to your library. Stacy McKee was the featured guitarist with "Les Brown and The Band Of Renown" and for a limited time only, we will include an exclusive copy of his book FREE with your first order!
==> Click here to see the Stacy McKee Chord Melody Solo Collection <==

Wikipedia article on John McLaughlin
Wikipedia article on The Mahavishnu Orchestra

Please get in touch with us personally if you have any questions.
Just call 1-843-838-2657 for help or to place your order.

You can easily place your order by calling 1-843-838-2657 now!
OR click on this link to use our Secure Order Form All orders are backed by
our "exclusive" 30-Day No-Risk Guarantee!

See Our Guarantee!