Big Bill Broonzy Guitar Tab Books, Instruction DVDs, Solos, Arrangements, Video Lessons
*FREE BOOK - "Jazz Guitar Chords & Arpeggio Patterns" by Stacy McKee (with 1st order)*
..................................................Chord Melody Guitar Music.......................................................
Easy Order Line 1-843-838-2657 Email - Steven@chordmelody.com
Acoustic Guitar Books/DVDs..........Classical Guitar Books/DVDs.............Lick Library Guitar DVDs
Beginner's Guitar Books/DVDs.......Country Guitar Books/DVDs..............Play Along Guitar Books/DVDs
Blues Guitar Books/DVDs................Flamenco Guitar Books/DVDs............Religious Guitar Books/DVDs
Brazilian Guitar Books/DVDs..........Jazz Guitar Course Books/DVDs........Robert Conti Guitar Books/DVDs
Celtic Guitar Books/DVDs................Jazz Guitar Books/DVDs (A-K)..........Rock Guitar Books/DVDs
Christian Guitar Books/DVDs..........Jazz Guitar Books/DVDs (L-Z)...........Spanish Guitar Books/DVDs
Secure Order Form
*Click Here For Featured DVDs Of The Week On Sale Now!!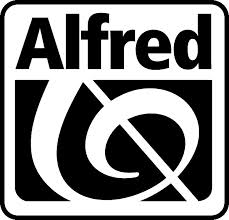 Chord Melody's New DVD Digital Download Service!
Now you can download over 4,000 DVDs instantly!

New Digital Download Service For Individual Guitar Tabs!
Now you can download guitar tab for individual songs instantly!



Our New Selection Of DVD Digital Downloads By True Fire!
Now you can download thousands of DVDs by True Fire instantly!

==> Click Here To Search By Artist Name or Band Name <==

Need Help Choosing The Right Guitar Book or Video? Peabody Conservatory
trained guitarist Steven Herron is available to answer questions and make recommendations
that will help you become a better guitarist! Just call 1-843-838-2657 now!!

Big Bill Broonzy - The Ragtime Blues Guitar Of Big Bill Broonzy - 2 DVD Set
Big Bill Broonzy was an incredible American blues singer, songwriter and guitarist! His career began in the 1920s when he played country blues to mostly black audiences. Through the 1930s and 1940s he successfully navigated a transition in style to a more urban blues sound popular with white audiences. In the 1950s a return to his traditional folk-blues roots made him one of the leading figures of the emerging American folk music revival and an international star. He was one of the first bluesmen to tour in Europe and his performances and records influenced folk guitarists from John Renbourn, Martin Carthy, Stefan Grossman and Davey Graham to rock guitarists such as Eric Clapton and Ron Wood of the Rolling Stones who said: "Big Bill's Guitar Shuffle was one of the first tracks I learned to play, but even to this day I can't play it exactly right." In this double DVD lesson with over 4 hours of instruction, Ernie Hawkins teaches 10 of Big Bill's greatest guitar solos and arrangements. Each tune is taught phrase by phrase and then uses the split-screen so you can carefully study what each hand is doing. Also included is rare footage of Big Bill as well as bonus audio tracks of Big Bill's recordings of the tunes on this lesson. Songs include: "Guitar Shuffle, Oh Yes, Glory of Love, Banker's Blues, Stovepipe Stomp, Shuffle Rag, St. Louis Blues, Shelby County Blues, Slow Blues, Bill Bailey"
(247 min) Printable Tab Booklet........................................Price - $39.95
Also Available For Instant Download - Click Here Now!

Big Bill Broonzy - The Guitar Of Big Bill Broonzy - DVD
Taught by Woody Mann. Big Bill Broonzy's recording career spanned from 1927 until his death in 1958. His repertoire was well recorded, from solo to duets to ensemble playing. He was rediscovered just as the "folk-revival" began in the early 1950s. Big Bill was a master of ragtime and country blues guitar. His playing was highlighted by a strong pulsating bass and melodic lead lines. Woody Mann carefully explains Big Bill's techniques and style in this DVD lesson. Also presented is rare footage of Big Bill from the 1950s. Tunes include: "Moppers Blues, Pig Meat Strut, Long Tall Mama, Worried Man Blues, Saturday Night Rub, Brownskin Shuffle, How You Want It Done, Mississippi River Blues, Worrying You Off My Mind, Hey Hey".
(90 min) Printable Tab Booklet..........................................Price - $29.95
Also Available For Instant Download - Click Here Now!

Big Bill Broonzy - The Guitar Of Big Bill Broonzy - Book and 3 CDs
This book contains 3 CDs with 3 full hours of note-by-note, phrase-by-phrase instruction taught by Woody Mann for the following pieces: "House Rent Stomp, Brownskin Shuffle, Moppin' Blues, Hey Hey, Worryin' You Off My Mind, Stove Pipe Stomp, Saturday Night Rub".
Notation and tab.................................................................Price - $24.95
Also Available For Instant Download - Click Here Now!

Big Bill Broonzy Plays "Hey Hey"

Big Bill Broonzy - Guitar Collection - Book
This collection transcribes 14 songs from the legendary blues and folk guitarist and composer Big Bill Broonzy. Songs include: "Baby Please Don't Go * Get Back * The Glory of Love * Goin down This Road Feelin Bad * Hey Hey * It Hurts Me Too * Key to the Highway * Lonesome Road Blues * Long Tall Mama * See See Rider * Southbound Train * Trouble in Mind * Willie Mae * Worried Life Blues".
Notation and tab.................................................................Price - $19.95

Big Bill Broonzy Plays "Baby Please Don't Go"

Big Bill Broonzy - Ragtime & Country Blues Guitar Legend!
Compiled & Edited By Steven Herron

Bill Broonzy, the famous vocalist guitarist whose music is the very essence of the blues and early jazz, was born on June 26, 1898 in Scott, Mississippi and raised in Arkansas. His parents were born into slavery and as a boy Big Bill made his living as a farm laborer. In 1916 he worked as a coal miner for about a year and in 1917 he was part of the American Expeditionary Forces in Europe. Exposed to the music of lots of early blues guitarists, Broonzy created a very moving blues sound on the guitar which he made use of to accompany his voice in addition to other artists and singers.

In 1920 Big Bill Broonzy moved to Chicago where he worked as a laborer. He ended up being a member of the local black community and as a result connected with numerous famous blues singers and guitar instrumentalists including Tampa Red, Memphis Minnie, Lonnie Johnson, Memphis Slim, and Leroy Carr. He also took guitar lessons from Papa Charlie Jackson. His skills on the guitar were evident and in 1926 he was hired by Paramount to record as a guitar accompanist for numerous blues vocalists.

By the late 1930s Broonzy had already established himself as a top blues vocalist-guitarist in his own right and was recording routinely. From 1938 - 1939 he was a showcased artist in John Hammond's "From Spirituals to Swing" performances. For the entire duration of World War II Big Bill dropped out of the public eye and worked as a janitor at Iowa State College. Fortunately he was still able to maintain a musical performing career in Chicago and because of this his whereabouts were known to blues and jazz lovers throughout the world.

From 1951 - 1952, due to popular demand, Big Bill Broonzy was contracted for live performance tours of Europe and the United Kingdom. These tours were so well received that Broonzy's fantastic skill as a guitar player was finally recognized on a global basis. Additional live show tours followed in 1955 and 1957. A lung operation in late 1957 brought Big Bill's singing profession to an end and he died of cancer the following year on January 14 at the age of 60.

The significance of Big Bill Broonzy's contribution as a blues singer is undeniable, however it is not normally understood by jazz fans that his guitar playing had a noticeable influence on numerous up and coming younger jazz guitarists. He was without a doubt among the finest and most influential of the early blues guitar stylists and many of his guitar solos are still performed by guitar players all over the world today!

Jazz Guitar Chords & Arpeggio Patterns - Stacy McKee - This unique book includes 300 jazz guitar chord formations and matching single note arpeggio patterns in a quick reference format that no one has ever done before! Cross indexing makes this manual extremely easy to use and regardless of what style of music you play, we know you will find this to be a valuable, "must have" addition to your library. Stacy McKee was the featured guitarist with "Les Brown and The Band Of Renown" and for a limited time only, we will include an exclusive copy of his book FREE with your first order!
==> Click here to see the Stacy McKee Chord Melody Solo Collection <==

Wikipedia article on Big Bill Broonzy
Wikipedia article on fingerstyle guitar

Please get in touch with us personally if you have any questions.
Just call 1-843-838-2657 for help or to place your order.

You can easily place your order by calling 1-843-838-2657 now!
OR click on this link to use our Secure Order Form All orders are backed by
our "exclusive" 30-Day No-Risk Guarantee! See Our Guarantee!