Lonnie Johnson Guitar Tab Books, Instruction DVDs, Solos, Arrangements, Video Lessons
*FREE BOOK - "Jazz Guitar Chords & Arpeggio Patterns" by Stacy McKee (with 1st order)*
..................................................Chord Melody Guitar Music.......................................................
Easy Order Line 1-843-838-2657 Email - Steven@chordmelody.com
Acoustic Guitar Books/DVDs..........Classical Guitar Books/DVDs.............Lick Library Guitar DVDs
Beginner's Guitar Books/DVDs.......Country Guitar Books/DVDs..............Play Along Guitar Books/DVDs
Blues Guitar Books/DVDs................Flamenco Guitar Books/DVDs............Religious Guitar Books/DVDs
Brazilian Guitar Books/DVDs..........Jazz Guitar Course Books/DVDs........Robert Conti Guitar Books/DVDs
Celtic Guitar Books/DVDs................Jazz Guitar Books/DVDs (A-K)..........Rock Guitar Books/DVDs
Christian Guitar Books/DVDs..........Jazz Guitar Books/DVDs (L-Z)...........Spanish Guitar Books/DVDs
Secure Order Form
*Click Here For Featured DVDs Of The Week On Sale Now!!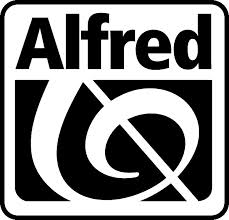 Chord Melody's New DVD Digital Download Service!
Now you can download over 4,000 DVDs instantly!

New Digital Download Service For Individual Guitar Tabs!
Now you can download guitar tab for individual songs instantly!



Our New Selection Of DVD Digital Downloads By True Fire!
Now you can download thousands of DVDs by True Fire instantly!

==> Click Here To Search By Artist Name or Band Name <==

Need Help Choosing The Right Guitar Book or Video? Peabody Conservatory
trained guitarist Steven Herron is available to answer questions and make recommendations
that will help you become a better guitarist! Just call 1-843-838-2657 now!!

Lonnie Johnson - The Guitar Of Lonnie Johnson - 2 DVD Set
Lonnie Johnson pioneered the single-string solo guitar styles that we are accustomed to hearing today in rock, blues and jazz music. He played with blues and jazz greats including Texas Alexander, Duke Ellington, Louie Armstrong, and Bessie Smith and used the guitar as a solo instrument in jazz bands years before Charlie Christian. His recorded blues and jazz solos, including his famous duets with the early jazz guitarist Eddie Lang, are exemplary both for their incredibly beautiful guitar tone and for their sheer, jaw-dropping virtuosity. His "To Do This You Got To Know How" remains one of the most amazing guitar solos ever recorded. Although he was influential beyond measure, his reputation has lately taken a back seat to more famous blues players whose influence is often exaggerated as much as Johnson's is underestimated. In this double DVD set, the first devoted in its entirety to the guitar style of Lonnie Johnson, Ari Eisinger explores Lonnie Johnson's blues style in detail presenting stylistic hallmarks of Johnson's playing including a discussion of left hand fingerings, use of diminished chords, and Lonnie's blues playing in the Key of D. Ari teaches eight guitar breaks from some of Lonnie's best tunes. These include his instrumental masterpiece "To Do This You Got To Know How", his jazzy "Uncle Ned Don't Use Your Head", his evocative "Woke Up With the Blues In My Fingers" and "I'm So Tired Of Living All Alone", Lonnie's version of the song Skip James recorded as "I'm So Glad" The original old recordings of all the tunes are included as well.
(167 min) Printable Tab Booklet..........................................Price - $39.95
Also Available For Instant Download - Click Here Now!

Lonnie Johnson - The Guitar Of Lonnie Johnson - Book and Online Audio
Taught by Woody Mann. This book and online audio contains 3 full hours of instruction featuring note-by-note, phrase-by-phrase instruction for the following songs: "Away Down In the Alley, Woke Up This Morning With Blues In My Fingers, Go Back To Your No Good Man, Blues in G, Stompin 'Em Along Slow".
Notation and tab....................................................................Price - $19.95
Also Available For Instant Download - Click Here Now!

Lonnie Johnson Plays "To Do This You Got To Know How"

Lonnie Johnson - Masters Of Country Blues Guitar - Book and CD
Taught by Stefan Grossman. Songs include: "Mr. Johnson's Blues, Love Story Blues, To Do This You Got To Know How, Blues In G, Away Down In The Alley Blues, Sweet Woman You Can't Go Wrong, I'm So Tired Of Living All Alone, Bitin' Flea Blues, Life Saver Blues, Blue Goose Blues, Uncle Ned Don't Use Your Head, Cat You Been Messin' Around, There Is No Justice, Go Back To Your No Good Man, Stompin 'Em Along Slow, Woke Up With The Blues In My Fingers".
Notation and tab....................................................................Price - $20.95
Click To Hear Audio Samples

Lonnie Johnson Plays "Another Night To Cry"

Lonnie Johnson - The First Of The Blues/Jazz Guitar Masters!
Compiled & Edited By Steven Herron

Lonnie Johnson was born in New Orleans on February 28, 1889. As well as being a pioneer blues guitarist, Lonnie was also one of the most outstanding jazz guitar players the world has ever known! Due to the re-release of lots of his recordings from the 1920s and 1930s, specifically his duets with Eddie Lang, guitar and jazz enthusiasts can today totally appreciate Johnson's genius. His impact on guitar players from the 1920's to the present, through his distinct swinging blues jazz guitar solo style, is undisputed. Johnson was likewise a genuine singer in the blues tradition and made many fine vocal recordings throughout his long professional career.

As a youngster Lonnie Johnson, who was among 13 children, studied the guitar and the violin. He started his musical career around 1902 playing in New Orleans cafes and theaters with his brother James who was a pianist. He continued his career performing with riverboat bands. In 1917 he sailed to Europe and worked for a while in theater orchestras in London. He went back to New Orleans in 1921 just to discover that a flu epidemic (1918 - 1919) had actually wiped out almost all his family members.

In 1922 Lonnie transferred to St. Louis where he worked with Charlie Creath, Fate Marable, and Nat Robinson. When he won a blues contest held in St. Louis, he obtained nationwide prominence in 1925. Part of the contest reward was a recording contract with the "OKeh" record label. Over the next few years Johnson made lots of records both in New York City and Chicago. His most exceptional tracks at that point in his career were most likely those that he made in a guitar duo with Eddie Lang who at the time was making use of the stage name Blind Willie Dunn.

Lonnie Johnson was also showcased with Duke Ellington's Orchestra, Louis Armstrong's Hot Five, and lots of other well-known jazz and blues artists of the day. In 1932 Johnson moved to Cleveland and performed with The Putney Dandridge Orchestra. He was featured sometimes on local radio shows. For a time he also worked in a tire factory and then a steel mill. In 1937 he moved to Chicago. From 1937 - 1940 he worked regularly with many jazz artists including Jimmy Noone and Johnny Dodds. When he recorded and played with these artists, his fantastic guitar skill was not fully exposed. From the mid 1940s on Johnson began to play an electric guitar, but his guitar style was not quite as exciting on the amplified instrument.

Tragically, Lonnie's profession as a guitarist started to fade from this point although he did continue to play frequently until 1952. In 1958 he was forced to make his living for a while working as a chef in a Philadelphia hotel. Fortunately Johnson was re-discovered in 1960 by some jazz and blues lovers and he was again able to make a living by singing and playing the guitar. In early 1963 he appeared with The Duke Ellington Orchestra in New York and in the autumn of that year he toured Europe and Great Britain as part of a blues package called "The American Folk Blues Festival".

In the mid 1960s Lonnie Johnson finally chose to settle in Toronto, Canada where he ended up being popular with local blues and jazz guitar fans. His performing career ended abruptly in 1969 when he was hit by an automobile. It was in Toronto that he passed away in 1970 of cardiac arrest which was the final result of his severe accident the year before. Lonnie was 71 years of ages when he died.

Jazz Guitar Chords & Arpeggio Patterns - Stacy McKee - This unique book includes 300 jazz guitar chord formations and matching single note arpeggio patterns in a quick reference format that no one has ever done before! Cross indexing makes this manual extremely easy to use and regardless of what style of music you play, we know you will find this to be a valuable, "must have" addition to your library. Stacy McKee was the featured guitarist with "Les Brown and The Band Of Renown" and for a limited time only, we will include an exclusive copy of his book FREE with your first order!
==> Click here to see the Stacy McKee Chord Melody Solo Collection <==

Wikipedia article on Lonnie Johnson
Wikipedia article on jazz guitar

Please get in touch with us personally if you have any questions.
Just call 1-843-838-2657 for help or to place your order.

You can easily place your order by calling 1-843-838-2657 now!
OR click on this link to use our Secure Order Form All orders are backed by
our "exclusive" 30-Day No-Risk Guarantee! See Our Guarantee!