Larry Coryell Guitar Tab Books, Instruction DVDs, Solos, Arrangements, Video Lessons
*FREE BOOK - "Jazz Guitar Chords & Arpeggio Patterns" by Stacy McKee (with 1st order)*
..................................................Chord Melody Guitar Music.......................................................
Easy Order Line 1-843-838-2657 Email - Steven@chordmelody.com
Acoustic Guitar Books/DVDs..........Classical Guitar Books/DVDs.............Lick Library Guitar DVDs
Beginner's Guitar Books/DVDs.......Country Guitar Books/DVDs..............Play Along Guitar Books/DVDs
Blues Guitar Books/DVDs................Flamenco Guitar Books/DVDs............Religious Guitar Books/DVDs
Brazilian Guitar Books/DVDs..........Jazz Guitar Course Books/DVDs........Robert Conti Guitar Books/DVDs
Celtic Guitar Books/DVDs................Jazz Guitar Books/DVDs (A-K)..........Rock Guitar Books/DVDs
Christian Guitar Books/DVDs..........Jazz Guitar Books/DVDs (L-Z)...........Spanish Guitar Books/DVDs
Secure Order Form
*Click Here For Featured DVDs Of The Week On Sale Now!!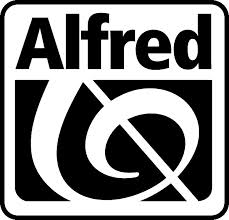 Chord Melody's New DVD Digital Download Service!
Now you can download over 4,000 DVDs instantly!

New Digital Download Service For Individual Guitar Tabs!
Now you can download guitar tab for individual songs instantly!

Our New Selection Of DVD Digital Downloads By True Fire!
Now you can download thousands of DVDs by True Fire instantly!
==> Click Here To Search By Artist Name or Band Name <==
Need Help Choosing The Right Guitar Book or Video? Peabody Conservatory
trained guitarist Steven Herron is available to answer questions and make recommendations
that will help you become a better guitarist! Just call 1-843-838-2657 now!!
Larry Coryell
As one of the pioneers of jazz rock -- perhaps "the" pioneer in the ears of some -- Larry Coryell deserves a special place in the history books. He brought what amounted to a nearly alien sensibility to jazz electric guitar playing in the 1960s, a hard-edged, cutting tone, phrasing and note-bending that owed as much to blues, rock and even country as it did to earlier, smoother bop influences.
Yet as a true eclectic, armed with a brilliant technique, Coryell is comfortable in almost every style, covering every base from the most decibel-heavy, distortion-laden electric work to the most delicate, soothing, intricate lines on acoustic guitar. Unfortunately, a lot of his most crucial electric work from the '60s and '70s is missing on CD, tied up by the erratic reissue schemes of Vanguard, RCA and other labels, and by jazz-rock's myopically low level of status in the CD era - although that mindset is slowly changing.

Larry Coryell grew up in the Seattle, Washington area where his mother introduced him to the piano at the tender age of 4. He switched to guitar and played rock music while in his teens. He didn't consider himself good enough to pursue a music career and studied journalism at The University of Washington while at the same time taking private guitar lessons.

By 1965 he had relocated to New York City and began taking classical guitar lessons which would figure prominently in later stages of his career. Although citing

Chet Atkins and Chuck Berry as early influences he also took cues from jazzmen such as John Coltrane and Wes Montgomery. He was also inspired by pop music of the day by The Beatles, The Byrds and Bob Dylan and worked diligently to meld both rock and jazz stylings into his technique.
Larry Coryell - Jazz Guitar - Vol 1 - DVD
This 3 part video series presents an intense and challenging study of jazz guitar ideas. In this first volume the following subjects are discussed: major scales and playing these in different positions and variations, minor, diminished, whole tone-augmented scales, chromatic scales, accents within picking patterns, arpeggios, modes and intervals, building an intellectual understanding between scales and chords, movements between harmony and bass lines, going beyond diatonic chord/scale usage, single-note line improvising over changes, substitute chords and soloing!
(85 min) Printable Tab Booklet...............................................Price - $29.95
Also Available For Instant Download - Click Here Now!
Larry Coryell - Jazz Guitar - Vol 2 - DVD
Presents the following subjects: creating the improvised line, substitute chord, importance of the minor-major 7th sound, the jazz (ascending melodic) minor scale and related chords, how to apply the jazz minor scale to standards, repositioning altered chords to fit single-note fingering options within the jazz minor spectrum, vocabulary of the improvised line, blues phrasing to a more sophisticated bebop-type of line, guitaristic devices that advance the music (i.e string-bending, octaves and fingerings), how to play and improvise on "Autumn Leaves" as a solo guitar arrangement, more involved chords and improvisations with John Coltrane's "A Moment's Notice".
(70 min) Printable Tab Booklet...............................................Price - $29.95
Also Available For Instant Download - Click Here Now!
Larry Coryell - Jazz Guitar - Vol 3 - DVD
Presents the following subjects: sweep picking, back-picking, playing triplets with pick and fingers, rhythm guitar playing, (ie with plectrum, Brazilian-oriented fingerstyle), chords and bass lines in four-beat jazz using just the fingers, comping on John Coltrane's "Giant Steps", how to solo over "Giant Steps' using harmonic "shortcuts' and unorthodox chord changes, re-harmonization of both the melody and the so-called "blowing" changes when they differ from the melody changes, complete transcription of both melody and re-harmonized "blowing" changes for Charles Mingus's "Goodbye Porkpie Hat", and defining characteristics of advanced improvisation!
(85 min) Printable Tab Booklet...............................................Price - $29.95
Also Available For Instant Download - Click Here Now!
Larry Coryell - Blues Guitar - DVD
In this unique DVD, jazz guitar legend Larry Coryell begins by teaching the blues guitar techniques of T-Bone Walker and then moves on to the highly stylistic techniques of the two "Kings" - B.B. King and Albert King! This is then followed by the more sophisticated blues-jazz realm of the legendary Wes Montgomery. This DVD lesson finishes with some rarely taught but very important blues influences from the legendary horn player Miles Davis. Specifics covered are: the pentatonic scale and intervals, a transcription of a blues tribute to T-Bone Walker, bending notes in the styles of B.B. King & Albert King, Wes Montgomery's D Natural Blues", and Miles Davis's "All Blues" with relevant "jazz minor" scales clearly explained. Don't miss this chance to learn some of the things that have made Larry's playing so famous!
(66 min) Printable Tab Booklet...............................................Price - $29.95
Also Available For Instant Download - Click Here Now!
Larry Coryell - Advanced Jazz Guitar - DVD
It's hard to imagine a more in-depth and advanced lesson on jazz guitar than this masterpiece by Larry Coryell. All of his years of experience and knowledge come into focus as he works on how to play over changes, substitute chords and licks, turnarounds, breaking down complex single-note melodies, blues/jazz styles, swing comping, combining Django Reinhardt style with modern "walking" bass lines, Coltrane phrases, Lenny Breau style "waterfall" harmonics, "outside" playing, Gabor Szabo octaves, special stretch exercises, working with dissonance and even more! Larry shows through-out the tape how he's just as incredible a teacher as he is a player, and we can assure you, there's enough information here to keep any guitarist busy for a long time. Larry Coryell is one of jazz/rock fusion's true pioneering greats and, along with his solo recordings, has recorded with numerous legendary musicians such as John McLaughlin, Sonny Rollins, Stephane Grappelli, and Wayne Shorter. Always an educator as well as a player, he's been a popular columnist for Guitar Player Magazine for many years.
(60 min) Tab Booklet Included...............................................Price - $24.95
Larry Coryell Plays "Giant Steps"
Larry Coryell - Exercises, Scales, Modes & Techniques - Book and 3 CDs
This book contains three CDs (three full hours of instruction) featuring note-by-note, phrase-by-phrase instruction covering these topics in depth: C scale and variations, discussions of modes and intervals, artificial harmonics, Lenny Breau's ripple effects, 2-4-1-4 exercises, Japanese gratitude exercises, 7/4 diminished exercises, minor thirds, 1+2 scales, 1+2 blues and much more!
Notation and tab......................................................................Price - $24.95
Also Available For Instant Download - Click Here Now!
Larry Coryell Plays "School Days"
Jazz Guitar Bible - Book
Includes: "Airegin" -Wes Montgomery, "Angel Eyes" -Howard Roberts, "Body and Soul" -Tuck Andress, "Cheek To Cheek" -George Van Eps, "Dinah" -Eddie Lang, "Easter Parade" -Herb Ellis, "Girl Talk" -Mark Whitfield, "I Remember You" -Tal Farlow, "I'll Remember April" -Earl Klugh, "Like Someone In Love" -Joe Diorio, "In A Sentimental Mood" -Kevin Eubanks, "Misty" -Barney Kessel, "My Favorite Things" -John McLaughlin, "Moonlight In Vermont" -Johnny Smith, "My Funny Valentine" -Larry Coryell, "Nardis" -Mike Stern, "Nuages" -Charlie Byrd, "Oleo" -Pat Martino, "Rose Room" -Django Reinhardt, "Satin Doll" -Kenny Burrell, "Seven Come Eleven" -Charlie Christian, "So What" -Larry Carlton, "Solar" -Pat Metheny, "Speak Low" -Grant Green, "St. Thomas" -Jim Hall, "Star Dust" -Les Paul, "Stella By Starlight" -Bireli Lagrene, "Take Five" -George Benson, "Tangerine" -Jimmy Raney, "Yardbird Suite" -Joe Pass, "You Brought A New Kind Of Love To Me" -Chuck Wayne.
Notation and tab....................................................................Price - $27.95
Larry Coryell Plays "My Funny Valentine"
Guitarists who like Larry Coryell also like:
The Hank Mackie Solo Guitar Collection
The Huey Long Solo Guitar Collection
The Johnny Smith Solo Guitar Collection
Larry Coryell - Jazz Rock Fusion Guitar Master!
Compiled & Edited By Steven Herron
Larry Coryell was born in Galveston, Texas on April 2, 1943. He is the child of two excellent pianists and started studying the piano at the age of 4. When he was 12 years old he began to play the ukulele and then the guitar. In 1950 his entire family moved from Texas to Richmond, Washington and there at the age of 15 he became a member of a rock and roll band.

Coryell had originally been attracted to the guitar albums of Chet Atkins and Chuck Berry. He started taking lessons from a teacher who introduced him to the recordings of jazz guitarists Barney Kessel, Wes Montgomery, and Tal Farlow. While Larry was studying journalism at the University Of Washington in Seattle, he decided that he wanted to establish a career as a full-time jazz guitarist. Initially he gigged around Seattle but then in 1965 transferred to New York City.

Larry Coryell's very first major gig in New York was in 1966 with drummer Chico Hamilton's Quintet. In 1967 he joined a group led by vibraphonist Gary Burton. Through his live performances and recordings with this group Larry's capability quickly received world wide recognition. In 1968 he left Burton and decided to put together his own band. This he did in 1969 calling the group "Foreplay".

In 1970 Coryell recorded the now popular "Spaces" album with John McLaughlin, Chick Corea, Miroslav Vitous, and Billy Cobham. In 1973 he formed his highly successful jazz rock group "Eleventh House". This featured Mike Mandel, Randy Brecker, and Alphonse Mouzon. In 1975, after this group separated, Larry decided to focus on playing solo acoustic guitar. He toured Europe that year playing solo guitar concerts. In 1976 he formed a guitar duo with Philip Catherin. They performed and recorded together until 1977.

In 1978 Larry Coryell toured worldwide with guitar players John McLaughlin and Paco De Lucia. In 1979 he recorded with bassist Charlie Mingus and likewise with guitarist John Scofield. By the mid 1980s he was playing amplified electric guitar again with a trio comprised of drummer Alphonse Mouzon and bass guitar player Bunny Brunel. Around this time he transcribed for guitar and recorded some Igor Stravinsky ballets for the Japanese record label Nipon Phonogram. This recording ended up being a huge seller in Japan!

Larry Coryell's current recordings show that he is among the most vital and most creative jazz fusion guitar players of the past thirty years. Looking forward since his fusion days, his career has actually alternated back and forth between numerous different directions. He has continued his acoustic work on solo sets, with symphonic music performances, and in additional encounters with his fellow guitar players. He has periodically returned to jazz fusion, frequently in all-star settings, and has often played jazz and pop standards in traditional hard bop settings. His children Julian and Murali Coryell are turning into outstanding up and coming guitarists themselves! Larry died of heart failure on February 19, 2017.
Jazz Guitar Chords & Arpeggio Patterns - Stacy McKee - This unique book includes 300 jazz guitar chord formations and matching single note arpeggio patterns in a quick reference format that no one has ever done before! Cross indexing makes this manual extremely easy to use and regardless of what style of music you play, we know you will find this to be a valuable, "must have" addition to your library. Stacy McKee was the featured guitarist with "Les Brown and The Band Of Renown" and for a limited time only, we will include an exclusive copy of his book FREE with your first order!
==> Click here to see the Stacy McKee Chord Melody Solo Collection <==
Wikipedia article on Larry Coryell
Wikipedia article on jazz guitar
Please get in touch with us personally if you have any questions.
Just call 1-843-838-2657 for help or to place your order.
You can easily place your order by calling 1-843-838-2657 now!
OR click on this link to use our Secure Order Form All orders are backed by
our "exclusive" 30-Day No-Risk Guarantee!
See
Our Guarantee!