Lenny Breau Guitar Tab Books, Instruction DVDs, Solos, Arrangements, Video Lessons
*FREE BOOK - "Jazz Guitar Chords & Arpeggio Patterns" by Stacy McKee (with 1st order)*
..................................................Chord Melody Guitar Music.......................................................
Easy Order Line 1-843-838-2657 Email - Steven@chordmelody.com
Acoustic Guitar Books/DVDs..........Classical Guitar Books/DVDs.............Lick Library Guitar DVDs
Beginner's Guitar Books/DVDs.......Country Guitar Books/DVDs..............Play Along Guitar Books/DVDs
Blues Guitar Books/DVDs................Flamenco Guitar Books/DVDs............Religious Guitar Books/DVDs
Brazilian Guitar Books/DVDs..........Jazz Guitar Course Books/DVDs........Robert Conti Guitar Books/DVDs
Celtic Guitar Books/DVDs................Jazz Guitar Books/DVDs (A-K)..........Rock Guitar Books/DVDs
Christian Guitar Books/DVDs..........Jazz Guitar Books/DVDs (L-Z)...........Spanish Guitar Books/DVDs
Secure Order Form
*Click Here For Featured DVDs Of The Week On Sale Now!!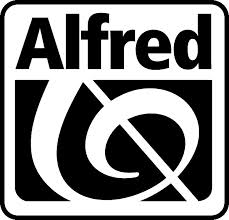 Chord Melody's New DVD Digital Download Service!
Now you can download over 4,000 DVDs instantly!

New Digital Download Service For Individual Guitar Tabs!
Now you can download guitar tab for individual songs instantly!



Our New Selection Of DVD Digital Downloads By True Fire!
Now you can download thousands of DVDs by True Fire instantly!

==> Click Here To Search By Artist Name or Band Name <==

Need Help Choosing The Right Guitar Book or Video? Peabody Conservatory
trained guitarist Steven Herron is available to answer questions and make recommendations
that will help you become a better guitarist! Just call 1-843-838-2657 now!!

Lenny Breau - Fingerstyle Jazz - Book and Online Audio
By Lenny Breau and John Knowles. This book with online audio contains lessons and numerous examples of Lenny Breau's playing style plus three full length solo guitar arrangements. Lessons include: building the blues, three against two, and cascading harmonics at work! Solo guitar arrangements include: "Five O'Clock Bells, Little Blues, and Freight Train".
Notation and tab...................................................................Price- $24.95
Click To Hear Audio Samples

Lenny Breau Plays "Freight Train"

Lenny Breau - The Best Of Lenny Breau - Book
This folio features 12 note-for-note transcriptions of Lenny Breau's impressive and intricate guitar playing over the course of his career! Titles include Breau originals and his unique arrangements of standards: "Bluesette * Cannon Ball Rag * The Claw * The Days of Wine and Roses * Freight Train * Georgia on My Mind * It Could Happen to You * Oscar's Blues * Spanjazz * Taranta * There Is No Greater Love * Visions".
Notation and tab...................................................................Price- $19.95

Lenny Breau Plays "The Days Of Wine & Roses"

Lenny Breau - Versatile Fingerstyle Guitar Wizard!
Compiled & Edited By Steven Herron

Lenny Breau was born on August 5, 1941 in Auburn, Maine and was discovered by top country guitar player Chet Atkins in Winnipeg, Canada. Regarded by numerous jazz guitar players to be the most innovative guitarist to have actually appeared on the jazz music scene in the 1960s, Breau lived for most of his life as a recluse. This was mainly due to his drug habit and the associated physical and mental problems that accompanied it. His recordings definitely prove that he was a fantastic, multi-faceted, and very imaginative jazz guitar stylist!

Lenny Breau began to play the guitar at the age of seven. By the time he was twelve he had the ability to play on a professional level with his parents who were country and western singers Hal "Lone Pine" Breau and Betty Cody. He initially ended up being interested in jazz guitar music at the age of seventeen. Breau listened to the recordings of many of the leading guitar innovators of the 1950s consisting of Barney Kessel, Tal Farlow, Joe Pass, Wes Montgomery, and Johnny Smith.

Lenny Breau Plays "Yesterday"

However, the unique style of guitar playing that Lenny eventually developed was most directly affected by the fingerstyle approach of country guitar legend Chet Atkins and the jazz piano approach of Bill Evans. When Chet Atkins heard Lenny Breau in Winnipeg, he instantly recognized the young player's distinct ability and signed him to record an album for the RCA label. After the success of his first recording for RCA, Breau spent some of his time residing in Los Angeles. There he obtained prominence in jazz circles when he performed at drummer Shelley Manne's jazz club, "The Manne Hole" and other jazz clubs.

In the late 1960s Breau returned to Toronto, relocating to Winnipeg in 1973 up until 1975. For numerous years he lived in Killaloe which was likewise in Canada, however rarely made himself available for any public performances. With the persuasion of Chet Atkins and others, he did spend some time in Nashville teaching jazz guitar master classes and playing sporadic club dates. From 1977 - 1981 Lenny made some new recordings which once again made evident his huge amount of talent.

Lenny Breau Plays "Lullaby Of Birdland"

At this point in his career Lenny Breau was playing a 7 string guitar built to his own specifications. This instrument had an extra treble string, a high A, instead of the extra bass string, a low A, made famous by George Van Eps on his 7 string guitar. In November 1983 Lenny moved to Los Angeles where he taught private students and jazz guitar seminars. He likewise wrote a regular instructional column (edited by Jim Ferguson) for Guitar Player Magazine. He appeared regularly every Monday night performing with internationally known jazz guitar player Tal Farlow at the legendary Donte's Jazz Club.

On August 12, 1984 Lenny was found dead in what was originally thought to be a swimming pool mishap. Later evidence suggests that he was murdered. Lenny Breau, although unknown to the typical jazz music enthusiast, is acknowledged by guitar players as well as those jazz artists who performed with him as one of the most creative and important jazz guitarists of all time. He was likewise an unbelievably versatile guitar player as well playing country, flamenco, folk, concert classical, and Indian music with the very same mastery and level of excitement as he played jazz!

Lenny Breau Plays "I'll Remember April"

Guitarists who like Lenny Breau also like:
The Hank Mackie Solo Guitar Collection

The Charlie Byrd Solo Guitar Collection

The Howard Heitmeyer Solo Guitar Collection

The Chet Atkins Solo Guitar Collection

Jazz Guitar Chords & Arpeggio Patterns - Stacy McKee - This unique book includes 300 jazz guitar chord formations and matching single note arpeggio patterns in a quick reference format that no one has ever done before! Cross indexing makes this manual extremely easy to use and regardless of what style of music you play, we know you will find this to be a valuable, "must have" addition to your library. Stacy McKee was the featured guitarist with "Les Brown and The Band Of Renown" and for a limited time only, we will include an exclusive copy of his book FREE with your first order!
==> Click here to see the Stacy McKee Chord Melody Solo Collection <==

Wikipedia article on Lenny Breau
Wikipedia article on fingerstyle guitar

Please get in touch with us personally if you have any questions.
Just call 1-843-838-2657 for help or to place your order.

You can easily place your order by calling 1-843-838-2657 now!
OR click on this link to use our Secure Order Form All orders are backed by
our "exclusive" 30-Day No-Risk Guarantee!

See Our Guarantee!