Chet Atkins Guitar Tabs, Solos, Arrangements, Transcriptions, Sheet Music, Tablature, Songs
*FREE BOOK - "Jazz Guitar Chords & Arpeggio Patterns" by Stacy McKee (with 1st order)*
..................................................Chord Melody Guitar Music.......................................................
Easy Order Line 1-843-838-2657 Email - Steven@chordmelody.com
Acoustic Guitar Books/DVDs..........Classical Guitar Books/DVDs.............Lick Library Guitar DVDs
Beginner's Guitar Books/DVDs.......Country Guitar Books/DVDs..............Play Along Guitar Books/DVDs
Blues Guitar Books/DVDs................Flamenco Guitar Books/DVDs............Religious Guitar Books/DVDs
Brazilian Guitar Books/DVDs..........Jazz Guitar Course Books/DVDs........Robert Conti Guitar Books/DVDs
Celtic Guitar Books/DVDs................Jazz Guitar Books/DVDs (A-K)..........Rock Guitar Books/DVDs
Christian Guitar Books/DVDs..........Jazz Guitar Books/DVDs (L-Z)...........Spanish Guitar Books/DVDs
Secure Order Form
*Click Here For Featured DVDs Of The Week On Sale Now!!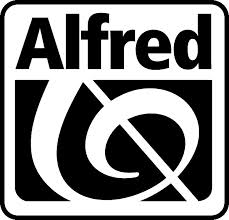 Chord Melody's New DVD Digital Download Service!
Now you can download over 4,000 DVDs instantly!

New Digital Download Service For Individual Guitar Tabs!
Now you can download guitar tab for individual songs instantly!



Our New Selection Of DVD Digital Downloads By True Fire!
Now you can download thousands of DVDs by True Fire instantly!

==> Click Here To Search By Artist Name or Band Name <==

Need Help Choosing The Right Guitar Book or Video? Peabody Conservatory
trained guitarist Steven Herron is available to answer questions and make recommendations
that will help you become a better guitarist! Just call 1-843-838-2657 now!!

Chet Atkins - Solo Guitar Arrangements - Sheet Music
This exclusive collection of Chet Atkins solo guitar arrangements was transcribed note for note from numerous Chet Atkins recordings and includes approximately 180 of Chet's best guitar pieces written in tab notation for the fingerstyle guitarist! These beautiful Chet Atkins solo guitar arrangements can now be purchased individually, allowing you to "hand-pick" which songs you want to learn. These are the full-length versions of each song exactly the way Chet played them on his legendary record albums!
Tab notation.....................................................................Price - $3.00 Each

Chet Atkins Plays "The Look Of Love"

A House In New Orleans
A Major Attempt At A Minor Thing
Acutely Cute
Adelita
Ain't We Got Fun
Alabama Jubilee
Alice Blue Gown
Alley Cat
All Thumbs
Amazing Grace
Anna
An Old Fashioned Love Song
Are You From Dixie?
Arkansas Traveler
Autumn Leaves
Ave Maria
Ay, Ay, Ay
Baubles, Bangles And Beads

Chet Atkins Plays "Alabama Jubilee"

Backwoods
Black Jack
Blue Finger
Blue Gypsy
Cajita De Musica (Little Music Box)
Calcutta
Cancion Triste
Cancion Del Viento
Canned Heat
Can't Buy Me Love
Carnavalito (El Humahuaqueno)
Cattle Call
Cheek To Cheek
Cherokee
Chet's Tune
Chinatown, My Chinatown
Chopin Waltz #10 In B Minor
Choro De Saudade

Chet Atkins Plays "Walkin' On Strings"



Country Gentleman
Dance Of The Golden Rod
Delicado
Dizzy Fingers
Down Home
El Condor Pasa
El Testament D'Amelia
Estudio Brillante
Fiddlin' Around
First Born
Floatin' Down To Cotton Town
Folsom Prison Blues
From Nashville With Love
Gallopin' On The Guitar
Gavotte In D
Give The World A Smile
Glow Worm
God Be With You

Chet Atkins Plays "Ready For The Times To Get Better

Goodnight Irene
Harlequin Romance
Hawaiian Wedding Song
Heartaches
Heart Of Glass
Hello Ma Baby
High Rocking Swing
Hi LiLi, Hi Lo
Honolulu Blue
I Ain't Gonna Work Tomorrow
I Am A Pilgrim
I Feel Pretty
I Got A Woman
I Know That You Know
I'm Forever Blowing Bubbles
In The Chapel In The Moonlight
In The Garden
In The Mood

Chet Atkins Plays "From Nashville With Love"

Jean
Jessie
Johnson Rag
Jungle Drums
Just A Closer Walk With Thee
Just Another Rag
Just As I Am
Kentucky Derby
Knee Action
Lambeth Walk
Let Em' In
Let It Snow, Let It Snow
Little Feet
Liza
Londonderry Air (Danny Boy)
Lover Come Back To Me
Malaguena
Maria Elena

Chet Atkins Plays "Tiger Rag"

Memphis Blues
Mercy, Mercy, Mercy
Michelle
Minuet & Prelude (Bach)
Moon Of Manakoora
Morenita De Brazil
Mountain Melody
Music! Music! Music!
Music To Watch Girls By
My Little Waltz
Nagasaki
Never On A Sunday
Nuages
Oh By Jingo, Oh By Gee
Paramount on Parade
Petite Waltz
Piano Concerto In Bb Minor - Tchaikovsky
Rainbow

Chet Atkins Plays "Snowbird"

Ready For The Times To Get Better
Romeo & Juliet Love Theme
Rose Ann
Rubber Doll Rag
Salty Dog Rag
Santa Lucia
Say Si Si
Scherzino Mexicano
Shadow Waltz
Siboney
Siesta
Silent Night
Sleep
Smile
Sneakin' Around
Snowbird
Solo Soul
Song For Anna

Chet Atkins Plays "The Peanut Vendor"

Song From Moulin Rouge
Song Sung Blue
Sophisticated Lady
So What's New
Spanish Harlem
Steel Guitar Rag
St. Louis Blues
Stephen Foster Medley
Storms Never Last
Sugar Bush
Sugarfoot Rag
Swedish Rhapsody
Take Five
Take My Hand Precious Lord
Tammy
Terry On The Turnpike
The Banana Boat Song
The Bells Of St. Mary's

Chet Atkins Plays "Vincent"

The Claw
The Entertainer
The First Noel
The Girlfriend Of The Whirling Dervish
The Old Rugged Cross
The Look Of Love
The Masterpiece
The Peanut Vendor
Theme From "A Summer Place"
Theme From "Zorba The Greek"
The Watkins Man
Things We Said Today
Tiger Rag
Till There Was You
To Be In Love
Trambone
Tuxedo Junction
Twelfth Street Rag
Unchained Melody

Chet Atkins Plays "Theme From Zorba The Greek"

Until It's Time For You To Go
Vaudeville Daze
Vilia
Vincent
Walkin' On Strings
Waltz In A Flat
Were You There?
Wheels
Who's Sorry Now
Wild Orchids
Windy And Warm
Yankee Doodle Dixie
Yellow Bird
Yesterday
Yesterdays (Kern)
Yestergroovin'
You'd Be So Nice To Come Home To
You're Just In Love
Yours

Chet Atkins Plays "Malaguena"

Click here to return to the main Chet Atkins page

Guitarists who like Chet Atkins also like:
The Charlie Byrd Solo Guitar Collection

The Howard Heitmeyer Solo Guitar Collection

The Hank Mackie Solo Guitar Collection

Jazz Guitar Chords & Arpeggio Patterns - Stacy McKee - This unique book includes 300 jazz guitar chord formations and matching single note arpeggio patterns in a quick reference format that no one has ever done before! Cross indexing makes this manual extremely easy to use and regardless of what style of music you play, we know you will find this to be a valuable, "must have" addition to your library. Stacy McKee was the featured guitarist with "Les Brown and The Band Of Renown" and for a limited time only, we will include an exclusive copy of his book FREE with your first order!
==>Click here to see the Stacy McKee Chord Melody Solo Collection <==

Wikipedia article on Chet Atkins
Wikipedia article on fingerstyle guitar

Please get in touch with us personally if you have any questions.
Just call 1-843-838-2657 for help or to place your order.

You can easily place your order by calling 1-843-838-2657 now!
OR click on this link to use our Secure Order Form All orders are backed by
our "exclusive" 30-Day No-Risk Guarantee! See Our Guarantee!