Howard Heitmeyer Guitar Solos, Arrangements, Sheet Music, Jazz Standards, Lessons
*FREE BOOK - "Jazz Guitar Chords & Arpeggio Patterns" by Stacy McKee (with 1st order)*
..................................................Chord Melody Guitar Music.......................................................
Easy Order Line 1-843-838-2657 Email - Steven@chordmelody.com
Acoustic Guitar Books/DVDs..........Classical Guitar Books/DVDs.............Lick Library Guitar DVDs
Beginner's Guitar Books/DVDs.......Country Guitar Books/DVDs..............Play Along Guitar Books/DVDs
Blues Guitar Books/DVDs................Flamenco Guitar Books/DVDs............Religious Guitar Books/DVDs
Brazilian Guitar Books/DVDs..........Jazz Guitar Course Books/DVDs........Robert Conti Guitar Books/DVDs
Celtic Guitar Books/DVDs................Jazz Guitar Books/DVDs (A-K)..........Rock Guitar Books/DVDs
Christian Guitar Books/DVDs..........Jazz Guitar Books/DVDs (L-Z)...........Spanish Guitar Books/DVDs
Secure Order Form
*Click Here For Featured DVDs Of The Week On Sale Now!!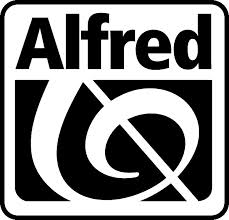 Chord Melody's New DVD Digital Download Service!
Now you can download over 4,000 DVDs instantly!

New Digital Download Service For Individual Guitar Tabs!
Now you can download guitar tab for individual songs instantly!



Our New Selection Of DVD Digital Downloads By True Fire!
Now you can download thousands of DVDs by True Fire instantly!

==> Click Here To Search By Artist Name or Band Name <==

Need Help Choosing The Right Guitar Book or Video? Peabody Conservatory
trained guitarist Steven Herron is available to answer questions and make recommendations
that will help you become a better guitarist! Just call 1-843-838-2657 now!!

Howard Heitmeyer - Solo Guitar Arrangements - Sheet Music
This unique collection of Howard Heitmeyer solo jazz guitar arrangements includes dozens of Howard's best guitar pieces written in standard notation for the fingerstyle guitarist! These gorgeous Howard Heitmeyer solo guitar arrangements can now be purchased individually, allowing you to "hand-pick" which songs you want to learn. These are the full-length versions of each song exactly the way Howard performs them at upscale restaurants and are as beautiful to look at as they are to listen to - each arrangement is written in calligraphy on large legal size sheets! His elegantly beautiful arrangements sound like a combination of Laurindo Almeida, Charlie Byrd, and Andres Segovia all rolled into one!
Standard notation................................................................Price - $3.00 Each

"Samba De Orfeu" Arranged By Howard Heitmeyer

A Felicidade
A Man And A Woman
A Taste Of Honey
Affirmation
Ain't Misbehavin'
Alfie
And I Love Her
Both Sides Now
By The Time I Get To Phoenix
Can't Take My Eyes Off Of You
Chattanooga Choo Choo
Corcovado
Desafinado
Edelweiss
El Vito
Exodus
Feelings
Fly Me To The Moon
Georgy Girl
Girl From Ipanema
Godfather Theme Song
Goin' Out Of My Head
Good Morning Starshine
Gymnopedie #2 - Eric Satie
Here, There, And Everywhere
Holiday For Strings

"Manha De Carnaval" Arranged By Howard Heitmeyer

How Insensitive
Hushabye
Lara's Theme - Dr. Zhivago
Love Is Blue
Love Is A Many Splendored Thing
Love Story Theme Song
Malaguena
Manha De Carnaval
Meditation
Michelle
Misty
Moon River
More
Morning Has Broken
My Funny Valentine
My Favorite Things
My Cherie Amore
Nadia's Theme
Nightingale
One Note Samba
People
Put On A Happy Face
Raindrops Keep Fallin' On My Head
Rainy Days and Mondays
Samba De Orfeu
Satin Doll

"By The Time I Get To Phoenix" Arranged By Howard Heitmeyer

Scarborough Fair
Scarlet Ribbons
Send In The Clowns
Spanish Eyes
Star Dust
Summer Samba
Swanee
Sweet Georgia Brown
The Gentle Rain
The Green Leaves Of Summer
The Impossible Dream
The Look Of Love
The Shadow Of Your Smile
The Summer Knows (Summer Of '42)
Theme From A Summer Place
Theme From M.A.S.H.
Theme From Romeo & Juliet
They Can't Take That Away From Me
Those Were The Days
'Till There Was You
Today
Tomorrow - (Annie)
Tonight - (West Side Story)
Try To Remember
Until It's Time For You To Go
Wave
Yesterday

"A Man And A Woman" Arranged By Howard Heitmeyer

Guitarists who like Howard Heitmeyer also like:
The Charlie Byrd Solo Guitar Collection

The Marvin Falcon Solo Guitar Collection

The Hank Mackie Solo Guitar Collection

Jazz Guitar Chords & Arpeggio Patterns - Stacy McKee - This unique book includes 300 jazz guitar chord formations and matching single note arpeggio patterns in a quick reference format that no one has ever done before! Cross indexing makes this manual extremely easy to use and regardless of what style of music you play, we know you will find this to be a valuable, "must have" addition to your library. Stacy McKee was the featured guitarist with "Les Brown and The Band Of Renown" and for a limited time only, we will include an exclusive copy of his book FREE with your first order!
==> Click here to see the Stacy McKee Chord Melody Solo Collection <==

Wikipedia article on classical guitar technique
Wikipedia article on jazz guitar

Please get in touch with us personally if you have any questions.
Just call 1-843-838-2657 for help or to place your order.

You can easily place your order by calling 1-843-838-2657 now!
OR click on this link to use our Secure Order Form All orders are backed by
our "exclusive" 30-Day No-Risk Guarantee! See Our Guarantee!