Laurindo Almeida Guitar Tab Books, Instruction DVDs, Solos, Arrangements, Video Lessons
*FREE BOOK - "Jazz Guitar Chords & Arpeggio Patterns" by Stacy McKee (with 1st order)*
..................................................Chord Melody Guitar Music.......................................................
Easy Order Line 1-843-838-2657 Email - Steven@chordmelody.com
Acoustic Guitar Books/DVDs..........Classical Guitar Books/DVDs.............Lick Library Guitar DVDs
Beginner's Guitar Books/DVDs.......Country Guitar Books/DVDs..............Play Along Guitar Books/DVDs
Blues Guitar Books/DVDs................Flamenco Guitar Books/DVDs............Religious Guitar Books/DVDs
Brazilian Guitar Books/DVDs..........Jazz Guitar Course Books/DVDs........Robert Conti Guitar Books/DVDs
Celtic Guitar Books/DVDs................Jazz Guitar Books/DVDs (A-K)..........Rock Guitar Books/DVDs
Christian Guitar Books/DVDs..........Jazz Guitar Books/DVDs (L-Z)...........Spanish Guitar Books/DVDs
Secure Order Form
*Click Here For Featured DVDs Of The Week On Sale Now!!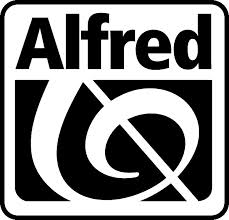 Chord Melody's New DVD Digital Download Service!
Now you can download over 4,000 DVDs instantly!

New Digital Download Service For Individual Guitar Tabs!
Now you can download guitar tab for individual songs instantly!



Our New Selection Of DVD Digital Downloads By True Fire!
Now you can download thousands of DVDs by True Fire instantly!

==> Click Here To Search By Artist Name or Band Name <==

Need Help Choosing The Right Guitar Book or Video? Peabody Conservatory
trained guitarist Steven Herron is available to answer questions and make recommendations
that will help you become a better guitarist! Just call 1-843-838-2657 now!!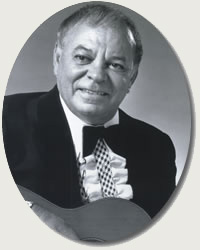 Laurindo Almeida
The international acclaim of audiences and critics alike has established Laurindo Almeida (1917-1995) as one of the world's truly great concert guitarists and yet he is well remembered as a featured soloist with the Modern Jazz Quartet on two celebrated world tours. From Beethoven and Bach to Bossa Nova, Broadway hits and jazz - all of these styles are a part of his seemingly limitless repertoire. Most significantly, he did it all with superb skill and artistry!

Born in Sao Paulo, Brazil, he received his earliest musical training on the piano from his mother who was a concert pianist. His sister Maria was the family guitar student, but it was Laurindo who was to master and become a virtuoso on the instrument and one of Brazil's most highly regarded musicians.

Leaving a successful career in concert and radio performance in Brazil, he relocated to Hollywood in 1947 where he spent a year doing concerts and movie work. But jazz lured him to the orchestra of the innovative Stan Kenton. He brought to Kenton and the world, his new and exciting conception - Bossa Nova. His world premier performances of Pete Rugulo's "Lament" and his own "Amazonia" at the Chicago Opera House and Carnegie Hall drew tremendous acclaim. Today's jazz guitarists are still influenced by the innovative concepts he introduced during the Kenton years.

Capitol and Decca records spearheaded new triumphs for Almeida's superlative concert career with classical guitar recordings. He was chosen for world premier recordings of works by two of Brazil's greatest composers, "Concerto for Guitar" by Villa-Lobos, and Radames Gnattali's "Concerto de Copacabana." Almeida has more than 200 compositions to his credit in addition to countless transcriptions of the classics for guitar.

A consistent winner in Downbeat and Playboy magazine jazz polls and a Movie Poll winner since 1947, he was nominated 16 times by the Academy of Recording Arts and Sciences and won 5 Grammy awards. For one Grammy, his composition "Discantus for Three Guitars" tied with Igor Stravinsky's "Moments for Piano and Orchestra" for Best Contemporary Composition. Among the many national and international citations he received was a Certificate of Honor for having the distinction of becoming a "reference file" in the Library of Congress in Washington, DC, where all of the manuscripts will eventually reside. All told, Laurindo Almeida was a complete musician of the highest order!
Laurindo Almeida - Complete Anthology Of Guitar Solos - Book
Includes: "Etude No. 1 (Opus 5), Etude No. 2 (Opus 10), Choro Melancolico, Mimi, Music Box, Danza Gitana, Amor Flamenco, Gypsy Suite I (Sevillana, Alegria, Farruca, Soleares in D Minor, Buleria), Gypsy SuiteII (Introduccion, El Gitano Triste, La Gitana Enamorada, La Fiesta, El Casamiento), Autumnal Prelude, Crepusculo em Copacabana, Almeida a la Carte, Serenata, Garoto, Lament In Tremolo Form, Preludio y Tremolo, Tremolo Melancolico, Mystified, Insomnia, Old Time Rag, Spring in New York, Cadenza, Bourree BWV996 - Bach, Air (On the G String) - Bach, Praeludium No. 1 in C Major -Bach, Jesu Joy of Man's Desiring -Bach, Arioso -Bach, Solfeggio in C Minor -Bach, Rondo Espressivo -Bach, Gavotte from "Iphigenie inAulis"-Von Gluck, Menuetto -Haydn, Serenade -Schubert, Traumerei -Schumann, Menuetto from G Major Sonata Op. 78 -Schubert, Prelude Op. 28, No. 20 -Chopin, Mazurka Op. 7, No 1 -Chopin, Meditation from Thais-Jules Massenet, Gymnopedie No. 1 -Satie, The Little Shepherd -Debussy, La Fille aux Cheveux de Lin -Debussy, Soms de Carrilhoes -Pernambuco, Duas Contas -Sardinha, Three Choros (Choro Triste, Gracioso, Nosso Choro), Dansa Brasileira -Gnattali, Saudade -Gnattali, Alma Brasileira -Gnattali, A Dormir A Hora Mismo, A La Puerta Del Cielo, Viola Quebrada, Danza Mexicana -Barrosa, Bulerias Y Cancion -Barroso, Bossa Californiana -Waldo, Dialogue -Marks, The Night and the Sea -Marks, Tocatta - Goldsmith, Impromptu -Lincoln, Romance de Amor".
Standard notation.................................................................Price - $34.95
Laurindo Almeida Plays "One Note Samba"
Laurindo Almeida - Complete Anthology Of Traditional Guitar Duets - Book
Includes separate books for 2 guitarists. Pieces include: "Duetto III, Vater Unser Im Himmelreich (Our Father Who Art In Heaven), Courante from English Suite III" - J.S. Bach, "Ave Maria" - Franz Schubert, "Serenade" from the operetta "The Student Prince" - Sigmund Romberg, "Dance Of The Sugar Plum Fairy" - Tchaikovsky, "Barcarole, Op. 37b, No. 6" from "The Seasons" - Tchaikovsky, "Waltz, Op. 39, No. 15" - Johannes Brahms, " Melodie, Op. 42, P.I." - Tchaikovsky, "Schon Rosmarin" - Fritz Kreisler and 6 famous serenades 1) "Serenade Espagnole - Ouvre ton Coeur-Bolero" - George Bizet, 2) "Serenade" - Franz Drdla, 3) "Serenade" - Enrico Toselli, 4) "Serenade (Stanchen)" - Franz Schubert, 5) "Serenade" (from the ballet, "Les Millions D'Arlequin") - Ricardo Drigo.
Standard notation.................................................................Price - $19.95
Laurindo Almeida Plays "Wave"
Guitarists who like Laurindo Almeida also like:
The Charlie Byrd Solo Guitar Collection
The Howard Heitmeyer Solo Guitar Collection
The Marvin Falcon Solo Guitar Collection
The Chet Atkins Solo Guitar Collection
Laurindo Almeida - Bossa Nova & Classical Guitar Master!
Compiled & Edited By Steven Herron
Laurindo Almeida was born in Brazil in September 1917. He was without a doubt one of the most creative guitar players of the 20th century. He was among the very few guitarists to accomplish great success in both the classical and jazz fields of music. Charlie Byrd was the only other guitarist to do so.

Almeida was the complete musician, not just a fantastic solo guitarist and accompanist with a unique warm sound, but also an outstanding composer and arranger. His overall musical talent and original concepts gained him enormous international respect amongst his peers in the 60 plus years of his critically acclaimed career.

Laurindo Almeida received his early musical training from his mom who was a classical pianist. She really hoped that he too would end up being a pianist however, Laurindo fell in love with a guitar owned by his sister Maria. In a brief time it became clear to all around him that he was on the way to being a master guitarist. In 1936 he signed on with a Brazilian cruise line, the "Cuyaba".

Throughout the trip to Europe Laurindo took in a variety of musical styles including his very first exposure to jazz. On a visit to Paris he heard the "Hot Club of France" string quintet starring the Gypsy virtuoso guitar player Django Reinhardt. This group made a great impression on him. On his return to Brazil he settled in Rio and signed up for the position of staff guitar player / arranger with Radio Mayrink Veiga.

By 1944 Almeida had actually reached the heights of his career in Brazil. In 1947 he decided to transfer to the USA and settle in Hollywood. Here he worked as a studio musician in films and as a classical guitar solo musician with violinist Elizabeth Waldo. His interest in jazz assisted him in getting the guitar seat in the well-known Stan Kenton Orchestra which ended up becoming famous throughout the entire world for its contributions to jazz music. His most exceptional recordings with Kenton were his solo guitar work in Pete Rugolo's "Lament" and his own composition "Amazonia".

In 1950 Laurindo Almeida left The Stan Kenton Orchestra to lead a more varied musical profession. In 1953-54 he joined forces with saxophonist Bud Shank and with the addition of bass and drums tape-recorded three fantastic recordings entitled "Brazilliance". These recordings were the forerunners of bossa nova which blended Brazilian rhythms with American jazz.

Almeida's impressive taste as an arranger, guitarist, and composer shines through on all these recordings. It was throughout this time that he made the very first of many solo guitar albums of both classical and popular music for the Capitol and Decca record labels. In 1963-64 he toured the world as a spotlighted soloist with The Modern Jazz Quartet. This association initially started as a project for the 1963 Monterey Jazz Festival.

In 1966 Laurindo made the American debut recordings of Radames Gnattalt's "Concerto de Copacabana" and the Villa-Lobos Guitar Concerto. Throughout his professional career Almeida was years ahead of his peers in his promoting of the guitar music of Barrios, Gnattali, Villa-Lobos, and other outstanding South American composers. From the 1960s on he performed, recorded, and published through his Brazilliance Publishing Company the guitar works of these and other terrific South American musicians.

In the 1970s Laurindo once more gained excellent global recognition with his "L.A. Four" quartet which included saxophonist Bud Shank, bassist Ray Brown, and drummer Shelley Manne. This group was a direct extension of his initial Brazilliance quartet. From the 1970s right up to time of his death Laurindo Almeida stayed among the most esteemed guitar player / composer / arrangers in Hollywood. He frequently taped and concertized with his spouse Deltra (Didi) Eamon, the gifted Canadian soprano whom he wed in 1971.

Laurindo Almeida won 10 Grammy Awards and had a long list of movie scores to his name consisting of "Viva Zapata, The Godfather, A Star is Born, Camelot, and The Agony and the Ecstasy". He was a prolific composer. One of the Grammy Awards was for his composition "Discantus" which tied with Igor Stravinsky's "Moments For Piano and Orchestra" in 1961 for finest modern composition.

His numerous creative works included concertos for guitar and orchestra (he tape-recorded his very first concerto on the Concord Concerto label in November 1979) and his classical guitar quintet. Almeida received an Oscar for composing the music to the animated fable "The Magic Tree". In October 1977 he was awarded the Certificate of Appreciation from the American String Teachers Association for "a lifetime of outstanding and devoted service to the guitar in the United States".

Laurindo likewise published several valuable books of fingerstyle arrangements of classical and jazz compositions for solo guitar as well as an outstanding guitar technique book. These works are an extensive contribution to the 20th century repertoire for the guitar. He gave his entire collection of over 1,000 pieces of music and creative compositions to the California State University at Northridge.

Laurindo Almeida was one of the busiest and most popular guitar players in the United States. There is no doubt that through his huge amount of recordings, publications, and lots of concert performances that he was one of the most influential guitarists on the North American scene as well as the entire world for over forty years. He died in Los Angeles on July 26, 1995.
Jazz Guitar Chords & Arpeggio Patterns - Stacy McKee - This unique book includes 300 jazz guitar chord formations and matching single note arpeggio patterns in a quick reference format that no one has ever done before! Cross indexing makes this manual extremely easy to use and regardless of what style of music you play, we know you will find this to be a valuable, "must have" addition to your library. Stacy McKee was the featured guitarist with "Les Brown and The Band Of Renown" and for a limited time only, we will include an exclusive copy of his book FREE with your first order!
==> Click here to see the Stacy McKee Chord Melody Solo Collection <==
Wikipedia article on Laurindo Almeida
Wikipedia article on classical guitar technique
Please get in touch with us personally if you have any questions.
Just call 1-843-838-2657 for help or to place your order.
You can easily place your order by calling 1-843-838-2657 now!
OR click on this link to use our Secure Order Form All orders are backed by
our "exclusive" 30-Day No-Risk Guarantee!
See
Our Guarantee!