Marvin Falcon Guitar Solos, Arrangements, Tablature, Sheet Music, Jazz Standards
*FREE BOOK - "Jazz Guitar Chords & Arpeggio Patterns" by Stacy McKee (with 1st order)*
..................................................Chord Melody Guitar Music.......................................................
Easy Order Line 1-843-838-2657 Email - Steven@chordmelody.com
Acoustic Guitar Books/DVDs..........Classical Guitar Books/DVDs.............Lick Library Guitar DVDs
Beginner's Guitar Books/DVDs.......Country Guitar Books/DVDs..............Play Along Guitar Books/DVDs
Blues Guitar Books/DVDs................Flamenco Guitar Books/DVDs............Religious Guitar Books/DVDs
Brazilian Guitar Books/DVDs..........Jazz Guitar Course Books/DVDs........Robert Conti Guitar Books/DVDs
Celtic Guitar Books/DVDs................Jazz Guitar Books/DVDs (A-K)..........Rock Guitar Books/DVDs
Christian Guitar Books/DVDs..........Jazz Guitar Books/DVDs (L-Z)...........Spanish Guitar Books/DVDs
Secure Order Form
*Click Here For Featured DVDs Of The Week On Sale Now!!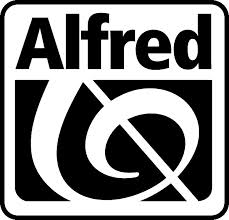 Chord Melody's New DVD Digital Download Service!
Now you can download over 4,000 DVDs instantly!

New Digital Download Service For Individual Guitar Tabs!
Now you can download guitar tab for individual songs instantly!



Our New Selection Of DVD Digital Downloads By True Fire!
Now you can download thousands of DVDs by True Fire instantly!

==> Click Here To Search By Artist Name or Band Name <==

Need Help Choosing The Right Guitar Book or Video? Peabody Conservatory
trained guitarist Steven Herron is available to answer questions and make recommendations
that will help you become a better guitarist! Just call 1-843-838-2657 now!!

Marvin Falcon - Solo Guitar Arrangements - Sheet Music
This exclusive collection of Marvin Falcon solo jazz guitar arrangements includes dozens of Marvin's best guitar pieces written in standard notation for the fingerstyle guitarist! These beautiful Marvin Falcon solo guitar arrangements can now be purchased individually, allowing you to "hand-pick" which songs you want to learn. These are the full-length versions of each song exactly the way Marvin performs them at upscale restaurants! Marvin has written numerous articles for the prestigious classical guitar magazine "Soundboard" and his elegantly beautiful arrangements sound like a combination of Charlie Byrd, Earl Klugh, Gene Bertoncini, and Laurindo Almeida all rolled into one!
Standard notation............................................................................Price - $3.00 Each

Marvin Falcon & The Philadelphia Guitar Ensemble Play "Rhapsody In Blue"

Almeidiana
Amazing Grace
America The Beautiful
A Moment's Notice (Coltrane)
A Prelude To A Kiss
Caravan
De Camptown Races
Do Nothing Till You Hear From Me
Don't Get Around Much Anymore
Fly Me To The Moon
George's Dream
Giant Steps (Coltrane)
Hello Ma Baby
I Let A Song Go Out Of My Heart
In A Sentimental Mood
It Don't Mean A Thing If It Ain't Got That Swing
I've Got It Bad And That Ain't Good
Lush Life
Mood Indigo
My Man's Gone Now ("Porgy & Bess")
Naima (Coltrane)
Nuages (Django Reinhardt)
Old Folks At Home
Samba De Aviao (Jobim)
Satin Doll
Solitude
Sophisticated Lady
Stars And Stripes Forever
Swing Low Sweet Chariot
Take Me Out To the Ballgame (Theme & Variations)
Take the "A" Train
The April Fools
The Riddle Song
The Sweetest Sounds (Rogers & Hart)
They Say It's Wonderful ("Annie Get Your Gun")
This Nearly Was Mine ("South Pacific")
Turkey In The Straw
Waltz For Debbie (Bill Evans)
When You And I Were Young
Won't You Be My Neighbor (Theme From "Mr. Rogers")

Guitarists who like Marvin Falcon also like:
The Hank Mackie Solo Guitar Collection

The Charlie Byrd Solo Guitar Collection

The Howard Heitmeyer Solo Guitar Collection

The Chet Atkins Solo Guitar Collection

Jazz Guitar Chords & Arpeggio Patterns - Stacy McKee - This unique book includes 300 jazz guitar chord formations and matching single note arpeggio patterns in a quick reference format that no one has ever done before! Cross indexing makes this manual extremely easy to use and regardless of what style of music you play, we know you will find this to be a valuable, "must have" addition to your library. Stacy McKee was the featured guitarist with "Les Brown and The Band Of Renown" and for a limited time only, we will include an exclusive copy of his book FREE with your first order!
==>Click here to see the Stacy McKee Chord Melody Solo Collection <==

Wikipedia article on classical guitar technique
Wikipedia article on jazz guitar

Please get in touch with us personally if you have any questions.
Just call 1-843-838-2657 for help or to place your order.

You can easily place your order by calling 1-843-838-2657 now!
OR click on this link to use our Secure Order Form All orders are backed by
our "exclusive" 30-Day No-Risk Guarantee!

See Our Guarantee!