Gene Bertoncini Guitar Tab Books, Instruction DVDs, Solos, Arrangements, Video Lessons
*FREE BOOK - "Jazz Guitar Chords & Arpeggio Patterns" by Stacy McKee (with 1st order)*
..................................................Chord Melody Guitar Music.......................................................
Easy Order Line 1-843-838-2657 Email - Steven@chordmelody.com
Acoustic Guitar Books/DVDs..........Classical Guitar Books/DVDs.............Lick Library Guitar DVDs
Beginner's Guitar Books/DVDs.......Country Guitar Books/DVDs..............Play Along Guitar Books/DVDs
Blues Guitar Books/DVDs................Flamenco Guitar Books/DVDs............Religious Guitar Books/DVDs
Brazilian Guitar Books/DVDs..........Jazz Guitar Course Books/DVDs........Robert Conti Guitar Books/DVDs
Celtic Guitar Books/DVDs................Jazz Guitar Books/DVDs (A-K)..........Rock Guitar Books/DVDs
Christian Guitar Books/DVDs..........Jazz Guitar Books/DVDs (L-Z)...........Spanish Guitar Books/DVDs
Secure Order Form
*Click Here For Featured DVDs Of The Week On Sale Now!!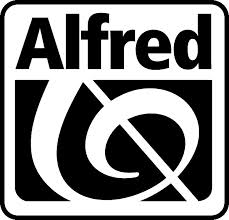 Chord Melody's New DVD Digital Download Service!
Now you can download over 4,000 DVDs instantly!

New Digital Download Service For Individual Guitar Tabs!
Now you can download guitar tab for individual songs instantly!



Our New Selection Of DVD Digital Downloads By True Fire!
Now you can download thousands of DVDs by True Fire instantly!

==> Click Here To Search By Artist Name or Band Name <==

Need Help Choosing The Right Guitar Book or Video? Peabody Conservatory
trained guitarist Steven Herron is available to answer questions and make recommendations
that will help you become a better guitarist! Just call 1-843-838-2657 now!!
Gene Bertoncini
Over the decades, Gene Bertoncini has firmly established himself as one of the most eloquent and versatile masters of the guitar. With elegance and ease he bridges jazz, classical, pop, and bossa nova styles, integrating his own spontaneous and tasteful improvisations along the way. He has earned highest critical acclaim for his artistry on both the classical and electric guitar.

Gene Bertoncini's musical roots go back to his early years in the Bronx where he grew up in a house filled with music. His love affair with the guitar began when he was seven and by the time he was sixteen, he was appearing on New York television. His career took an unusual turn when he decided to fulfill another long-standing interest and took a degree in architecture at Notre Dame.

Gene was quickly swept into the musical scene at the university and the first thing he did after picking up his degree was to work opposite Carmen McRae in Chicago. He returned to New York to work with vibraphonist Mike Manieri and then with a quintet led by drummer Buddy Rich. He describes his architectural experience as something which gives his music its finely-wrought form and style. He wins continual praise for the superb structure of his arrangements and improvisations which serve as a vehicle for his virtuosic technique.

Gene Bertoncini has worked with the Metropolitan Opera orchestra, the Benny Goodman Sextet; singers Tony Bennett, Morgana King, Lena Horne, Vic Damone and Edie Gorme; jazzmen Buddy Rich, Wayne Shorter, Hubert Laws, Clark Terry, Paul Desmond, and Paul Winter; and arranger/composers Burt Bacharach, Lalo Schifrin and Michel LeGrand among others. He performed regularly on the Merv Griffin and Johnny Carson shows and has been one of the most prolific and popular studio musicians in New York City.

For the past eight years Bertoncini has performed with bassist Michael Moore in a duo which The New York Times describes as "one of the finest pairings of jazz strings" Mr. Bertoncini's teaching credits include the Eastman School of Music where he regularly performs and conducts summer workshops for jazz guitarists, the New England Conservatory, New York University, and the Banff School of Fine Arts. He has been a highly sought after guest clinician in colleges and universities throughout the country.
Gene Bertoncini - Jazz Standards - Book and Online Audio
Ten stunning and truly brilliant solo fingerstyle guitar arrangements that move seamlessly between chord melody and single notes - drawing from a sophisticated mix of jazz and French Impressionistic harmony! Gene Bertoncini is one of the pre-eminent jazz guitarists active today. His elegant blend of jazz and classical guitar styles has won him international accolades as the "Segovia of Jazz". The arrangements in this collection are selections from his acclaimed albums Body and Soul and Quiet Now with the original audio tracks included! Songs include: "Body and Soul, Cavatina, Edelweiss, How Are Things In Glocca Morra, I Remember You, My Funny Valentine, My One And Only Love, Quiet Now, Sophisticated Lady, Stardust".
Notation and tab........................................................Price - $19.95
Gene Bertoncini Plays "My One & Only Love"
Gene Bertoncini - The Art Of Solo Jazz Guitar - DVD *Out Of Print*
Enjoy an informal Master Class with renowned jazz guitarist Gene Bertoncini as he guides a small group of students through his unique approach to the instrument! Bertoncini demonstrates his chord-melody approach - explaining his choice of chords, melodic lines and use of rhythm to convert standards into small band arrangements for solo guitar. Conducted in an intimate setting at a New York City jazz club, Gene Bertoncini shows you why he's considered one of the very finest guitarists in today's jazz world. Using numerous jazz standards to demonstrate concepts and ideas, Gene teaches: harmonizing a melody, creating interesting bass lines, exercises for harmonizing every scale tone with a different chord, developing unique chord voicings, single-line soloing ideas for standard changes and chord embellishment techniques!
(88 min)......................................................................Price - $24.95
Gene Bertoncini Plays "My Funny Valentine"
Guitarists who like Gene Bertoncini also like:
The Charlie Byrd Solo Guitar Collection
The Hank Mackie Solo Guitar Collection
The Howard Heitmeyer Solo Guitar Collection
The Marvin Falcon Solo Guitar Collection
The Johnny Smith Solo Guitar Collection
Gene Bertoncini - Melodic Jazz/Classical Guitar Master!
Edited & Compiled By Steven Herron
Gene Bertoncini was born in New York City on April 6, 1937 and began to play the guitar at seven. His household was very musical including his father who played both guitar and harmonica. As a youth, Bertoncini received some guitar lessons from jazz guitar virtuoso Johnny Smith and after that he studied for a while with Chuck Wayne who was also a jazz guitar virtuoso. It was only after graduating from Notre Dame University with a bachelors in architecture that he chose to play the jazz guitar for a living.

Soon after Chuck Wayne played him Julian Bream's recording of Ravel's "Pavane", Bertoncini starting seriously practicing concert classical guitar and became one of those responsible for adding it to jazz along with Charlie Byrd and Laurindo Almeida. A friend of bossa nova guitar legend Joao Gilberto, who used to perform with his guitar, Gene was taught bossa nova straight from Gilberto. He later played bossa nova guitar on one of Ahmad Jamal's stage band recordings called "Macanundo".

After a brief stint with drummer Buddy Rich's quintet (1961 - 1962) the young guitar player was to become very involved with the New York City studio scene. Gene Bertoncini's television, radio, and recording work saw him achieving the position of staff guitar player on numerous popular television programs consisting of Merv Griffin's "Play Your Hunch", Johnny Carson's "The Tonight Show", and "The Jack Parr Show".

Gene Bertoncini has also worked with numerous well recognized jazz musicians consisting of Hubert Laws, Clark Terry, Ron Carter, Way Shorter, Paul Desmond, Billy Taylor, along with singers Tony Bennett and Morgana King. His main jazz club and recording work for several years has actually been in a duo with the upright bass player Michael Moore. In this duo the two musicians incorporate classical, Brazilian, and pop music into their usual jazz song list. Bertoncini is just as competent on the concert classical nylon string guitar, played with the right hand fingers, as he is with the steel string archtop electric guitar, played with a plectrum or pick. He is one of the few guitar players alive to successfully master both approaches to guitar!

Bertoncini also includes in his work schedule time for teaching jazz guitar in different colleges including The Eastman School of Music in New York, The New England Conservatory, New York University, and The Banff School of Fine Arts in Alberta, Canada. As he has rarely played professionally outside the USA, Gene is not very well known to international jazz audiences. Through his recordings, including several in his duo with Michael Moore, there is no doubt that he is one extremely creative jazz guitar player!
Jazz Guitar Chords & Arpeggio Patterns - Stacy McKee - This unique book includes 300 jazz guitar chord formations and matching single note arpeggio patterns in a quick reference format that no one has ever done before! Cross indexing makes this manual extremely easy to use and regardless of what style of music you play, we know you will find this to be a valuable, "must have" addition to your library. Stacy McKee was the featured guitarist with "Les Brown and The Band Of Renown" and for a limited time only, we will include an exclusive copy of his book FREE with your first order!
==> Click here to see the Stacy McKee Chord Melody Solo Collection <==
Wikipedia article on Gene Bertoncini
Wikipedia article on chord melody soloing
Please get in touch with us personally if you have any questions.
Just call 1-843-838-2657 for help or to place your order.
You can easily place your order by calling 1-843-838-2657 now!
OR click on this link to use our Secure Order Form All orders are backed by
our "exclusive" 30-Day No-Risk Guarantee! See Our Guarantee!