Jim Ferguson Guitar Tab Books, Instruction DVDs, Solos, Arrangements, Video Lessons
*FREE BOOK - "Jazz Guitar Chords & Arpeggio Patterns" by Stacy McKee (with 1st order)*
..................................................Chord Melody Guitar Music.......................................................
Easy Order Line 1-843-838-2657 Email - Steven@chordmelody.com
Acoustic Guitar Books/DVDs..........Classical Guitar Books/DVDs.............Lick Library Guitar DVDs
Beginner's Guitar Books/DVDs.......Country Guitar Books/DVDs..............Play Along Guitar Books/DVDs
Blues Guitar Books/DVDs................Flamenco Guitar Books/DVDs............Religious Guitar Books/DVDs
Brazilian Guitar Books/DVDs..........Jazz Guitar Course Books/DVDs........Robert Conti Guitar Books/DVDs
Celtic Guitar Books/DVDs................Jazz Guitar Books/DVDs (A-K)..........Rock Guitar Books/DVDs
Christian Guitar Books/DVDs..........Jazz Guitar Books/DVDs (L-Z)...........Spanish Guitar Books/DVDs
Secure Order Form
*Click Here For Featured DVDs Of The Week On Sale Now!!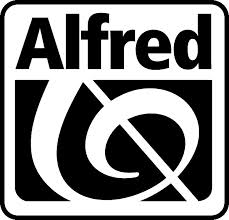 Chord Melody's New DVD Digital Download Service!
Now you can download over 4,000 DVDs instantly!

New Digital Download Service For Individual Guitar Tabs!
Now you can download guitar tab for individual songs instantly!

Our New Selection Of DVD Digital Downloads By True Fire!
Now you can download thousands of DVDs by True Fire instantly!
==> Click Here To Search By Artist Name or Band Name <==
Need Help Choosing The Right Guitar Book or Video? Peabody Conservatory
trained guitarist Steven Herron is available to answer questions and make recommendations
that will help you become a better guitarist! Just call 1-843-838-2657 now!!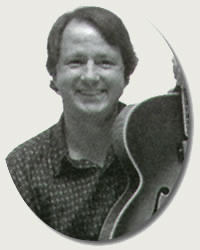 Jim Ferguson
In 1994, Jim Ferguson received one of the highest honors of his profession: a Grammy nomination from the National Academy of Recording Arts and Sciences in the Best Album Notes category for annotating Fantasy Records' 12-CD boxed set "Wes Montgomery - The Complete Riverside Recordings", which includes an incisive biographical essay and interviews with numerous figures, including Nat Adderley, Ron Carter, Kenny Burrell, John Scofield, and Tommy Flanagan. The award marked a recent high point in a career that began in the mid '70s. For more than 15 years, Ferguson was associated with Guitar Player Magazine. A former editor, he specialized in jazz and classical guitar - meeting, interviewing, and writing about virtually every important figure in the guitar world. A specialist in jazz, and in jazz guitar in particular, he contributed the guitar history entry and 14 biographies to The New Grove Dictionary of Jazz.

He has also annotated over 40 albums (Wes Montgomery, Kenny Burrell, Joe Pass, Jim Hall, Tal Farlow, George Van Eps, Johnny Smith and many others) and compiled several acclaimed collections of historic performances for the Fantasy, Rhino, and Concord labels. In addition to Guitar Player, his hundreds of articles have appeared in Jazz Times, Down Beat, Classical Guitar, Fingerstyle Guitar, and other international publications. His books have covered topics ranging from blues to the music of Federico Moreno Torroba.

A noted guitar instructor, Ferguson has a Master of Fine Arts degree from Mills College in Oakland, California, and teaches music at both Evergreen Valley College in San Jose, California, and California State University, Monterey Bay in Seaside, California.

He has studied with George Barnes, Red Varner, Lenny Breau, Jose Rey de La Torre, and David Tanenbaum and performed in Europe and the U.S. Regarding his own approach to jazz, Cadence Magazine said, "Bluesy and swinging, Ferguson bears up under repeated listening." In 1997 Jim founded his own music publishing company, Guitar Master Class. He now resides in Santa Cruz, California.
Jim Ferguson - Comping Standards For Jazz Guitar - Book and CD
Jazz guitar guru Jim Ferguson again helps you take your playing to the next level with Comping Standards For Jazz Guitar, his most recent offering. Using common jazz chord progressions, the book takes you through three primary comping approaches: straight four, moving bass lines, and combo variants. In the process, you'll learn numerous chord voicings, ways to organize them, and a wide variety of dynamic rhythmic figures used in jazz. Other highlights include the use of guide and pivot fingers, chord substitution, mastering rootless chords, playing with a pianist, inverting partial harmonic structures, Latin comping, chord scales, handling modal tunes, and mixing voicings. The highly detailed music examples cover most of the common jazz keys and Jim makes the material comes to life on the accompanying 17-track CD!
Notation and tab....................................................................Price - $19.95
Jim Ferguson Book Explanation
Jim Ferguson - All Blues Soloing For Jazz Guitar - Book and CD
This comprehensive book moves from blues progressions to fingerboard organization to phrasing, essential blues scales, riffs, licks & lick development. It addresses an array of advanced concepts & devices, including substitute scales and extended super arpeggios. Contains 96 pages featuring 38 solos, over 100 musical examples and hundreds of new licks.
Notation and tab....................................................................Price - $26.95
Click To Hear Audio Samples
Jim Ferguson - All Blues For Jazz Guitar - Book and CD
Designed to help you play in a broad spectrum of jazz guitar settings from big band and small combos to a solo context, this very comprehensive guide to jazz chord progressions and comping starts with the basics of chord symbols and blues form. The book's 4 major sections address voice leading, linear comping, modal concepts, and advanced rhythm chord comping styles. Excellent material!
Notation and tab....................................................................Price - $26.95
Click To Hear Audio Samples
Jim Ferguson - All Blues Scales For Jazz Guitar - Book and CD
Include lessons in: 12-Bar jazz-blues progressions - (major and minor Bebop/Swing variations and progression), Blues scale basics, "long" blues scale fingerings, blues scales in C & G, CAGED formation), Patterns and Exercises (eighth/sixteenth note patterns, triplet patterns), Solos & Grooves ("Groove Blues Comp in G, Groove Solo, Slow Blues Comp in F, Slow Blues Solo, Funk Groove Comp in C, Funk Solo, Bebop Comp in A Minor, Minor Bebop Solo, Walking Bass Line Comp in E Minor, E Minor Octaves Solo, Bebop Comp in G, Bebop Solo In Every CAGED Fingering in G").
Notation and tab....................................................................Price - $19.95
Click To Hear Audio Samples
Jim Ferguson - All Intros & Endings For Jazz Guitar - Book and CD
Includes lessons and examples on bebop, blues, latin, jazz and swing chord progressions, unique ending chords, hip voice leading basics, vamps - repetitive intros and endings with cool grooves and chords - intros and endings, and putting extended ideas together.
Notation and tab....................................................................Price - $19.95
Click To Hear Audio Samples
Jim Ferguson - All Solos & Grooves For Jazz Guitar - Book and CD
This material is intended to help players get a better handle on negotiating the guitar's fingerboard and improvisation in general while learning hip solos over cool backgrounds! This book has a number of dynamic features, including a methodical, position by position look at improvisation, a focus on phrasing, cool repetitious grooves that give the player a chance to develop skills without the added complication of having to change to a new scale or key center, swinging solos that cover the range of a given fingering or position, and formulas for the major modes and a variety of other scales.
Notation and tab....................................................................Price - $19.95
Click To Hear Audio Samples
Jim Ferguson - Shapes, Patterns & Lines For Jazz Guitar - Book and CD
Includes lessons on shapes and superimpositions, shapes within chords, one bar IIm7 - V7 patterns, moving to other string sets, phrase extension & modification, llm7b5 - V7s (circle based and chromatic), resolving to Imaj7, one bar major based phrases, whole step pattern and chord progressions and much more! Songs include: "Confirmation Blues, Green Porpoise Street, Deep Blue Bossa, Rhythm Changes".
Notation, tab and chord diagrams.........................................Price - $19.95
Click To Hear Audio Samples
Guitarists who like Jim Ferguson also like:
The Hank Mackie Solo Guitar Collection
The Huey Long Solo Guitar Collection
The Johnny Smith Solo Guitar Collection
Jim Ferguson - Jazz Blues Guitar Player!
Compiled & Edited By Steven Herron
Jim Ferguson was born in Dayton, Ohio on December 23, 1948. He is well recognized to jazz guitarists all over the world for his hundreds of featured columns on numerous jazz guitarists composed over a period of several years for Guitar Player Magazine. Jim began to play the guitar at the age of 15, at first drawn to folk and blues music. While at college, he became drawn to both jazz and classical guitar. His early jazz guitar influences were Django Reinhardt and Kenny Burrell.

In the early 1970s Jim Ferguson moved to the Santa Cruz area of California. It was here that he studied jazz guitar with Davis Ramsey and then George Barnes till the guitarist's death in 1977. Jim published a book on blues guitar then began to work for Guitar Player Magazine which is based in Cupertino, California. Over the next several years he worked in numerous departments with this prominent publication eventually attaining the title of Associate Editor. He wrote hundreds of pedagogical columns, history oriented articles, and profiles of as well as interviews with many of the world's most famous jazz guitarists.

Jim Ferguson is acknowledged as a leading American jazz guitar authority. He has actually added to The New Grove Dictionary of Jazz (1988). He has also compiled and annotated CD jazz guitar collections by Fantasy Records and Rhino Records as well as annotated dozens of jazz guitar recordings for the Concord and Fantasy record labels. With his formal classical guitar background he has likewise transcribed numerous works for this instrument for GSP Publications of San Francisco. He authors reviews routinely for Jazz Times Magazine.

For a time Ferguson studied jazz guitar with the famous Lenny Breau, ghost writing this extraordinary guitar player's fingerstyle jazz column for Guitar Player Magazine. He has performed and taught in the USA, Europe, and Scandinavia. He also holds a Master of Fine Arts degree in music from Mills College in Oakland, California. Jim presently divides his time between freelance writing, college music teaching, composition, as well as jazz and traditional classical guitar performances. He likewise continues to release new book/CDs on all the different aspects of playing jazz guitar.
Jazz Guitar Chords & Arpeggio Patterns - Stacy McKee - This unique book includes 300 jazz guitar chord formations and matching single note arpeggio patterns in a quick reference format that no one has ever done before! Cross indexing makes this manual extremely easy to use and regardless of what style of music you play, we know you will find this to be a valuable, "must have" addition to your library. Stacy McKee was the featured guitarist with "Les Brown and The Band Of Renown" and for a limited time only, we will include an exclusive copy of his book FREE with your first order!
==> Click here to see the Stacy McKee Chord Melody Solo Collection <==
Wikipedia article on Jim Ferguson
Wikipedia article on jazz guitar
Please get in touch with us personally if you have any questions.
Just call 1-843-838-2657 for help or to place your order.
You can easily place your order by calling 1-843-838-2657 now!
OR click on this link to use our Secure Order Form All orders are backed by
our "exclusive" 30-Day No-Risk Guarantee! See Our Guarantee!