George Barnes Guitar Tab Books, Instruction DVDs, Solos, Arrangements, Transcriptions, Lessons
*FREE BOOK - "Jazz Guitar Chords & Arpeggio Patterns" by Stacy McKee (with 1st order)*
..................................................Chord Melody Guitar Music.......................................................
Easy Order Line 1-843-838-2657 Email - Steven@chordmelody.com
Acoustic Guitar Books/DVDs..........Classical Guitar Books/DVDs.............Lick Library Guitar DVDs
Beginner's Guitar Books/DVDs.......Country Guitar Books/DVDs..............Play Along Guitar Books/DVDs
Blues Guitar Books/DVDs................Flamenco Guitar Books/DVDs............Religious Guitar Books/DVDs
Brazilian Guitar Books/DVDs..........Jazz Guitar Course Books/DVDs........Robert Conti Guitar Books/DVDs
Celtic Guitar Books/DVDs................Jazz Guitar Books/DVDs (A-K)..........Rock Guitar Books/DVDs
Christian Guitar Books/DVDs..........Jazz Guitar Books/DVDs (L-Z)...........Spanish Guitar Books/DVDs
Secure Order Form
*Click Here For Featured DVDs Of The Week On Sale Now!!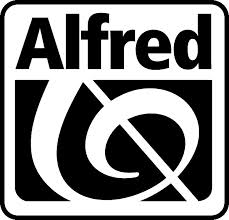 Chord Melody's New DVD Digital Download Service!
Now you can download over 4,000 DVDs instantly!

New Digital Download Service For Individual Guitar Tabs!
Now you can download guitar tab for individual songs instantly!



Our New Selection Of DVD Digital Downloads By True Fire!
Now you can download thousands of DVDs by True Fire instantly!

==> Click Here To Search By Artist Name or Band Name <==

Need Help Choosing The Right Guitar Book or Video? Peabody Conservatory
trained guitarist Steven Herron is available to answer questions and make recommendations
that will help you become a better guitarist! Just call 1-843-838-2657 now!!

George Barnes - Jazz Swing Guitar Legend!
Compiled & Edited By Steven Herron

George Barnes was born in Chicago, Illinois on July 17, 1921 and grew up in a household full of musicians. He began to play the guitar at 9 with his dad who was his very first instructor. Barnes was brought up in Chicago, a city that had actually become a main center of jazz music development. He said that his major musical heroes were Jimmy Noone (in whose band he played at the age of sixteen), Benny Goodman, and Louis Armstrong.

As a youth George Barnes was associated with the great blues guitar player Lonnie Johnson who obviously had an influence him. He also listened to lots of records by the French gypsy jazz guitar player Django Reinhardt. At the age of 14 Barnes already had his own jazz quartet. He won a Tommy Dorsey Amateur Swing Contest when he was 16 and at the age of 17 was working on the Chicago NBC staff as guitarist, conductor, and arranger which was a genuinely amazing achievement for someone his age!

George Barnes Plays "They Can't Take That Away From Me"

During the 7 years preceding 1942 George Barnes was frequently showcased in recording sessions with many legendary folk and blues artists consisting of Big Bill Broonzy, Washboard Sam, and Blind John Davis. Upon leaving the army after the war, Barnes went back to a life which ended up becoming one of the busiest in jazz history. In 1951 he moved from Chicago to New York city. There his extraordinary musical abilities won him a job with Decca Records as arranger, guitarist, and writer.

Because of his diverse musical skills, George Barnes was sought after for many years as a backing guitarist for leading singers and jazz artists including Frank Sinatra, Bing Crosby, and Louis Armstrong. He made numerous historical jazz recordings with his own various quartets and quintets but his greatest contribution to jazz guitar history were his creative guitar duets with Carl Kress (and later on Bucky Pizzarelli after the death of Kress) as well as the quintet he led collectively with cornetist Ruby Braff.

George Barnes Plays "Why Was I Born"

Always a great individualist, George Barnes had a very unique sound on guitar partly due to his personally designed archtop jazz guitar constructed without the usual "F" sound holes. This instrument was made specifically for him by the Guild Guitar Company. He likewise utilized an unwound 3rd string which was unusual for a guitar player of his generation. In 1975 Barnes relocated to Concord, California. There he devoted his time to playing in jazz clubs, recording, and teaching till his death following a heart attack on September 5, 1977.

George Barnes was the first guitarist to play and record on electric guitar even though Les Paul claimed that accomplishment for himself. This historical event was on a recording session led by blues guitarist Big Bill Broonzy that took place 15 days before Eddie Durham recorded on electric guitar with The Kansas City Five. George will forever have the unique distinction of being the guitarist who paved the way for all electric guitar players!

George Barnes Plays "Lover Come Back To Me"

Jack Grassel - Jazz Guitar Favorites - Book and CD
Transcribed and performed by Jack Grassel. Includes: "When Sunny Gets Blue" -George Barnes, "All The Things You Are" -Hank Garland, "Speak Low" -Barney Kessel, "Oleo" -Pat Martino, "Yesterdays" -Wes Montgomery, "I Hear a Rhapsody" -Howard Roberts. Recorded at 2 speeds!
Notation and tab..........................................................Price - $19.95

George Barnes Plays "I Can't Give You Anything But Love"

Masters Of The Plectrum Guitar - Book
This landmark book of music for the plectrum or pickstyle jazz guitar took years to compile, write and edit. It contains some of the greatest solos and duets ever performed on the jazz guitar. Songs include: "Midnight Clear, Romantic, My Cherished Prelude, Modern Etude, Two Guitars, Etude I, Andante Cantabile, Swingin' The Scale" -Harry Volpe, "Etude I, Pick It and Play It, Stringin' Along With Annabelle" -Frank Victor, "Estrelita, Dark Eyes Medley, Slow Burning" -George Smith, "Sutton Mutton, Peg-Leg Shuffle, Love Song, After Thoughts Part I, II & III, Helena" -Carl Kress, "April Kisses" -Eddie Lang, "To a Wild Rose, Narcissus, You Tell Me Your Dream, Mighty Lak' a Rose, Maple Leaf Rag, Sweet Lorraine, Satin Doll, Traumerei" -Mel Bay, "Warm Feelings, Tony's Tune, For Two In Love" -Tony Mottola, "None But The Lonely Heart, Serenade" -Al Valenti, "Easy Listenin' Blues, Gee Baby Aint' I Good To You" -Oscar Moore, "I Think You Always Knew" -Mundell Lowe, "Poor Butterfly, My Gal Sal" -Cal Collins, "Tango, Squattin' at The Grotto" -George Van Eps, "Smoke Eyes, Over and Over Blues, I Had Picked You" -Bucky Pizzarelli, "Tranquilo, Love You Madly" -Al Hendrickson. Duets include: "Bang Bang, Test Pilot, Strolling Thru Manhattan" -George M. Smith, "Danzon, Chicken a La Swing" -Dick McDonough/Carl Kress, "Lament in E" -Carmen Mastren/Albert Harris, "Feeling My Way, Pickin My Way, Rainbow's End, A Handful of Riffs, Sunshine, Stringin the Blues" -Eddie Lang, "Rhythm a La Carte, Sweet Strings, Snowfall in April" -Harry Volpe, "Eighth Note Triplet Boogie, St. Louis Blues" -

George Barnes.
Notation and tab..........................................................Price - $39.95

George Barnes Plays "All The Things You Are"

Guitarists who like George Barnes also like:
The Hank Mackie Solo Guitar Collection

The Huey Long Solo Guitar Collection

The Johnny Smith Solo Guitar Collection

Jazz Guitar Chords & Arpeggio Patterns - Stacy McKee - This unique book includes 300 jazz guitar chord formations and matching single note arpeggio patterns in a quick reference format that no one has ever done before! Cross indexing makes this manual extremely easy to use and regardless of what style of music you play, we know you will find this to be a valuable, "must have" addition to your library. Stacy McKee was the featured guitarist with "Les Brown and The Band Of Renown" and for a limited time only, we will include an exclusive copy of his book FREE with your first order!
==> Click here to see the Stacy McKee Chord Melody Solo Collection <==

Wikipedia article on George Barnes
Wikipedia article on jazz guitar

Please get in touch with us personally if you have any questions.
Just call 1-843-838-2657 for help or to place your order.

You can easily place your order by calling 1-843-838-2657 now!
OR click on this link to use our Secure Order Form All orders are backed by
our "exclusive" 30-Day No-Risk Guarantee! See Our Guarantee!