Bucky Pizzarelli Guitar Tab Books, Instruction DVDs, Chord Melody Solos, Arrangements
*FREE BOOK - "Jazz Guitar Chords & Arpeggio Patterns" by Stacy McKee (with 1st order)*
..................................................Chord Melody Guitar Music.......................................................
Easy Order Line 1-843-838-2657 Email - Steven@chordmelody.com
Acoustic Guitar Books/DVDs..........Classical Guitar Books/DVDs..............Lick Library Guitar DVDs
Beginner's Guitar Books/DVDs.......Country Guitar Books/DVDs..............Play Along Guitar Books/DVDs
Blues Guitar Books/DVDs................Flamenco Guitar Books/DVDs............Religious Guitar Books/DVDs
Brazilian Guitar Books/DVDs..........Jazz Guitar Course Books/DVDs........Robert Conti Guitar Books/DVDs
Celtic Guitar Books/DVDs................Jazz Guitar Books/DVDs (A-K)..........Rock Guitar Books/DVDs
Christian Guitar Books/DVDs..........Jazz Guitar Books/DVDs (L-Z)...........Spanish Guitar Books/DVDs
Secure Order Form
*Click Here For Featured DVDs Of The Week On Sale Now!!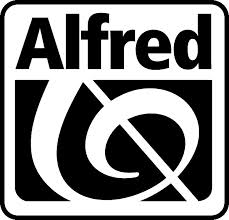 Chord Melody's New DVD Digital Download Service!
Now you can download over 4,000 DVDs instantly!

New Digital Download Service For Individual Guitar Tabs!
Now you can download guitar tab for individual songs instantly!



Our New Selection Of DVD Digital Downloads By True Fire!
Now you can download thousands of DVDs by True Fire instantly!

==> Click Here To Search By Artist Name or Band Name <==

Need Help Choosing The Right Guitar Book or Video? Peabody Conservatory
trained guitarist Steven Herron is available to answer questions and make recommendations
that will help you become a better guitarist! Just call 1-843-838-2657 now!!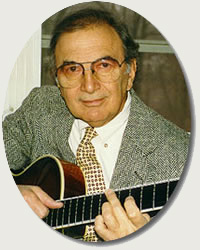 Bucky Pizzarelli
Bucky Pizzarelli is an internationally renowned man of music. His instrument of choice is the guitar, and his style is jazz. For more than half a century, "Bucky," as he is affectionately known, has been a part of the fraternity of musicians who have kept mainstream and traditional jazz alive.

The list of big bands and vocalists with whom Bucky has performed and recorded reads like a veritable Who's Who of Jazz. He joined Vaughn Monroe's band while still in high school and later played with studio bands at the major networks.

There he distinguished himself as one of the best rhythm guitarists in the business. Not content with studio work alone, he jammed with and accompanied the best in the pop and jazz world including George Barnes, Stephane Grappelli, Slam Stewart, Zoot Sims, Flip Phillips, and his sons Martin and John Pizzarelli. Dedicated to swing and American popular songs, Bucky is one of the most sought-after guitarists in the business and continues to enchant audiences worldwide.
Bucky Pizzarelli - Master Jazz Guitar Solo Collection - Book and Online Audio
Chord melody solos include: "All The Things You Are, All This and Heaven Too, Autumn Nocturne, Bewitched, Bizarre, Cry Me A River, Blues Chromatique, Dancing In the Dark, Darn That Dream, Do Nothing Till You Hear From Me, The End of a Love Affair, Guess I'll Go Back Home (This Summer), Happy Bass Note Waltz, Haunted Heart, I Could Write a Book, I Don't Know How to Love Him, I Had Picked You, If You Could See Me Now, Indy Annie, Jersey Bounce, Noynyo's Waltz, One Morning in May, Over and Over Blues, Red Beans and Rice, 'Round Midnight, Smoke Eyes, Sophisticated Lady / Prelude To A Kiss, Stompin' For Boz, Sweet Lorraine, Tears, Warm Valley, What Are You Doing The Rest of Your Life, You Must Believe in Spring". Some solos are for 6-string guitar and some are for 7-string guitar. All of the 7-string guitar solos can also be played on 6-string guitar since Bucky's 7th string is tuned to "A" like the 5th string - just an octave lower. So all of the notes on the 7th string could be played at the same fret on the 5th string.
Notation and Tab...............................................................Price - $29.95
Click To Hear Audio Samples
Bucky Pizzarelli Plays "Darn That Dream"
Guitarists who like Bucky Pizzarelli also like:
The Hank Mackie Solo Guitar Collection
The Huey Long Solo Guitar Collection
The Johnny Smith Solo Guitar Collection
Bucky Pizzarelli - 7 String Jazz Guitar Master!
Compiled & Edited By Steven Herron
Bucky Pizzarelli was born in Patterson, N.J. on January 9, 1926 and was introduced to the guitar at the age of 9 by his two uncles who were both guitarists. His very first professional work was as a rhythm guitar player in 1941 in regional dance bands. By the time Pizzarelli was 17 he had signed up with Vaughan Monroe's popular dance band. He toured with this band for about three months and after that was drafted into the Army.

After leaving the armed forces in 1946 Bucky Pizzarelli rejoined Vaughan Monroe's band and performed with them up until 1951. In 1952 he decided to move back to his home town of Paterson, New Jersey where he played in a local trio led by Joe Mooney. He was then offered a job by NBC as head guitarist for a 5 days a week TV program. He took the position and found that he was at the same time able to do jazz club and recording work.

Pizzarelli played with diverse groups on the East Coast including The Les Elgart Band. From 1956 to 1959 he went on the tour circuit with a group called "The Three Sons". After that tour was over Bucky returned to studio and recording work, performing with most of the leading East Coast studio guitar players consisting of Al Caiola, Tony Mottola, and Mundell Lowe. By luck in 1967 he heard George Van Eps playing his 7 string guitar in a New York club. Fascinated by the extra harmonies obtained with the additional low "A" bass string Pizzarelli was now on a mission to master the 7 stringed instrument!

Bucky Pizzarelli Plays "In A Mellow Tone"

While developing his technique on the 7 string guitar Bucky Pizzarelli renewed an old relationship with guitar player George Barnes, whose long time guitar duet partner Carl Kress had just recently passed away. In 1970 Pizzarelli decided to accept an offer to sign up with The Benny Goodman Orchestra and other than for a break in 1971 stayed till 1974 with this famous band.

Bucky Pizzarelli has appeared at many famous global jazz celebrations and performed solo recitals in jazz clubs and concerts on the 7 string guitar throughout the USA. When he plays gigs by himself, Bucky usually performs some classical guitar pieces on a nylon string guitar. In the last few years he has appeared and recorded often with his son John Pizzarelli Jr. His son, a talented jazz guitar player in his own right, has actually become a very successful singer in current years. On his recordings Pizzarelli Jr. is supported by many leading jazz artists including his dad.

One of his recordings, Green Guitar Blues, included playing from his only daughter Mary who is a concert classic guitar player. Ever since his two sons, John Pizzarelli and bassist Martin Pizzarelli, have often appeared with him and he has also likewise played with singer Jessica Molaskey who is his daughter in law. At almost 90 years old, Bucky Pizzarelli still remains quite active in the jazz guitar music scene playing clubs frequently!

Bucky Pizzarelli & Frank Vignola Play "Moonglow"
Jazz Guitar Chords & Arpeggio Patterns - Stacy McKee - This unique book includes 300 jazz guitar chord formations and matching single note arpeggio patterns in a quick reference format that no one has ever done before! Cross indexing makes this manual extremely easy to use and regardless of what style of music you play, we know you will find this to be a valuable, "must have" addition to your library. Stacy McKee was the featured guitarist with "Les Brown and The Band Of Renown" and for a limited time only, we will include an exclusive copy of his book FREE with your first order!
==> Click here to see the Stacy McKee Chord Melody Solo Collection <==
Wikipedia article on Bucky Pizzarelli
Wikipedia article on 7 string guitars
Please get in touch with us personally if you have any questions.
Just call 1-843-838-2657 for help or to place your order.
You can easily place your order by calling 1-843-838-2657 now!
OR click on this link to use our Secure Order Form All orders are backed by
our "exclusive" 30-Day No-Risk Guarantee! See Our Guarantee!