Frank Vignola Guitar Tab Books, Instruction DVDs, Solos, Arrangements, Video Lessons
*FREE BOOK - "Jazz Guitar Chords & Arpeggio Patterns" by Stacy McKee (with 1st order)*
..................................................Chord Melody Guitar Music.......................................................
Easy Order Line 1-843-838-2657 Email - Steven@chordmelody.com
Acoustic Guitar Books/DVDs..........Classical Guitar Books/DVDs.............Lick Library Guitar DVDs
Beginner's Guitar Books/DVDs.......Country Guitar Books/DVDs..............Play Along Guitar Books/DVDs
Blues Guitar Books/DVDs................Flamenco Guitar Books/DVDs............Religious Guitar Books/DVDs
Brazilian Guitar Books/DVDs..........Jazz Guitar Course Books/DVDs........Robert Conti Guitar Books/DVDs
Celtic Guitar Books/DVDs................Jazz Guitar Books/DVDs (A-K)..........Rock Guitar Books/DVDs
Christian Guitar Books/DVDs..........Jazz Guitar Books/DVDs (L-Z)...........Spanish Guitar Books/DVDs
Secure Order Form
*Click Here For Featured DVDs Of The Week On Sale Now!!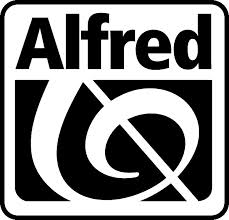 Chord Melody's New DVD Digital Download Service!
Now you can download over 4,000 DVDs instantly!

New Digital Download Service For Individual Guitar Tabs!
Now you can download guitar tab for individual songs instantly!



Our New Selection Of DVD Digital Downloads By True Fire!
Now you can download thousands of DVDs by True Fire instantly!

==> Click Here To Search By Artist Name or Band Name <==

Need Help Choosing The Right Guitar Book or Video? Peabody Conservatory
trained guitarist Steven Herron is available to answer questions and make recommendations
that will help you become a better guitarist! Just call 1-843-838-2657 now!!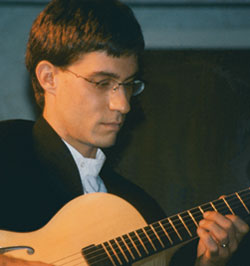 Frank Vignola
Frank Vignola is considered to be among the top rank of guitarists on the music scene today. Born on December 30, 1965, in Long Island, New York, he began playing guitar at the age of five.

As his proficiency grew, he spent many hours listening to the music of legendary guitarists Django Reinhardt, Joe Pass, and Johnny Smith. Frank not only gained a spiritual sort of inspiration from these guitarists recordings, he also made an intricate study of the complexities of these guitar masters styles, slowing down his records to analyze many a solo.

Frank's first teacher was his father who was a semi-professional banjo player. Later, Frank became the star pupil of guitarist Jimmy George who was one of the original Dion and The Belmonts. At the age of 12, Frank Vignola took up the tenor banjo and swiftly burst upon the music scene in a way that would portend many of the accolades and milestones to come in his career as a jazz guitarist.

Though obviously steeped in the traditional schools of jazz, especially in the formative years, Frank Vignola would ultimately take inspiration from a wide arc of the musical spectrum. Guitarists such as Django, Charlie Christian, Wes Montgomery and Lonnie Johnson are obvious influences, but one might be surprised to learn that rocker Jimi Hendrix has also received the close scrutiny of Frank's ear. Louis Armstrong, Lester Young, Thelonius Monk, Charlie Parker, Sonny Stitt, Antonio Carlos Jobim, Thad Jones and Duke Ellington have all had inspirational impact on the music of Frank Vignola.

While still in his teens, Frank experienced the most effective music education possible - right on the bandstand as a working musician! Soon named among the top ranked musicians in New York, Frank performed and toured with such headliners as Max Morath and Leon Redbone. At age 23, he decided to lead his own group and formed his version of the famed Quintet of the Hot Club of France.

Their debut at the New York cabaret, Michael's Pub, was a smash success and launched his career as a guitarist in the spotlight. Tours of Europe, recording sessions, and an exclusive recording contract with the Concord Jazz label would all follow in short succession in a few short years.

Frank would perform and record with such varied artists as Chet Atkins, Madonna, Jon Faddis, Woody Allen, Ringo Starr, Manhattan Transfer, Frank Wess, Elvin Jones, Lionel Hampton and countless legends from the golden age of jazz. Currently Frank Vignola is the guitarist with The Mark O'Conner Trio's tribute to Stephane Grappelli and also performs every Monday night with The Les Paul Trio at the Iridium in New York City. Frank is also the guitarist in the John Lewis group Evolution.
Frank Vignola - 50 Jazz Guitar Licks You Must Know! - DVD
Jazz master Frank Vignola presents his hand-picked collection of 50 Jazz Guitar Licks You MUST Know!, all of them integral elements of the jazz guitar vocabulary for developing motifs and fueling original improvisations. Vignola covers Minor and Major 7th motifs, chromatics, ii-V7 lines, minor vamps, jazzed blues runs, shuffles, right and left-hand techniques, double-stops, melodic development and picking approaches along with several of his own go-to favorites from guitarists including Charlie Christian, Barney Kessel, Joe Pass, George Benson, Django Reinhardt and Wes Montgomery. This collection of versatile licks will serve as your building blocks for taking your improvisational skills to the next level. Get a grip on these 50 gems and you'll have the insight and chops to develop evocative solos within any jazz style from bossa to bebop, funk to blues to Gypsy jazz. Guitar Lab's innovative learning systems employ a hands-on approach where students "play" their way through the curriculum using learning tools such as PIP video, practice rhythm tracks, and interactive tab and notation which allows the student to play along with the tab and notation at any tempo without change in pitch!
(108 min)........................................................................................Price - $24.95
Frank Vignola - Inversion Excursion - DVD
A monster player and composer, Frank Vignola's work with everyone from Les Paul to Donald Fagen (Steely Dan) make him the perfect guide for this intensive exploration of chord inversions! Inversion Excursion will exponentially increase your chord, comping and rhythm pattern vocabulary. Instead of simply memorizing chord forms from a book, Inversion Excursion teaches you how to unleash chorus after chorus of fresh ideas by giving you a grip on the chord forms and then illustrating how to apply them in a musical context. You'll learn how to instantly pull out an endless variety of interesting voicings and rhythms to keep both the soloist and the audience engaged and motivated. You'll learn hundreds of inversions up and down the neck, across all string groups, in all keys. You'll work through major chord inversions using video demonstrations and extensive charts (over 500 pages!) that illustrate root, first inversion, second inversion and third inversion forms. Unlike your typical chord book, you'll play your way through the course within a musical context and learn how to apply the inversions with rhythmic ideas in virtually any style of music. Over the course of your Inversion Excursion journey you'll develop a massive vocabulary of chords, patterns and applications that you can pull out when comping, arranging, composing and improvising. In short, you'll NEVER find yourself struggling to come up with something fresh and appropriate, if not downright dazzling. Hands-on learning tools included with Inversion Excursion: text lesson guide, chord charts, practice rhythm tracks, and bonus material.. Secure PIN enclosed in DVD package for quick and secure download of learning tools!
(109 min)........................................................................................Price - $24.95
Frank Vignola - Vamps, Jams & Improvisation - 2 DVD Set
Guitar players love to jam! Call out a key, lay down a one or two chord vamp, the rhythm section kicks in and everybody starts to get their groove on - simple enough for seasoned players with monster improv chops and big ears. Not so easy for most intermediate and early advanced players who tend to run out of ideas and struggle communicating musically with the other members of the band. This 2-DVD set illustrates dozens of approaches for developing solid melodic and rhythmic ideas for soloing or comping over one and two-chord vamps. You'll first learn how to think melodically and then how to best express those ideas, in a vamp or jam setting, with the other band members. The DVDs cover creative devices like melodic patterns, call and response, stutter picking, guide tones, horizontal lines, tone targeting, muffled arpeggios, chromatics, expressions, passing tones and other techniques for generating ideas on the fly. You'll also learn how to develop ideas around unusual scales like the Super Locrian, Bartok minor and harmonic minor scales. Rhythm and comping are also covered with equal emphasis; clave rhythms, inversions, rhythmic alteration, quartal harmony, bubble parts, chord punches and how to clearly communicate and then lock up with the band is demonstrated in detail. Hands-on learning tools included with "Vamps, Jams & Improvisation" are: text lesson guide, chord charts, practice rhythm tracks, as well as bonus material. Secure PIN enclosed in DVD package for quick and secure download of learning tools!
(185 min)........................................................................................Price - $29.95
Frank Vignola - 1 2 3 Jazz Guitar - DVD
This approach for beginning jazz guitarists is exactly how the original jazz cats learned their jazz guitar trade; with their ears, a few chords, a few rhythms, and a few techniques for jazzing up a tune's melody. Whether you're a late beginner, advanced rocker, master bluesman or singer-songwriter, Frank Vignola's 1-2-3 Jazz will get you up and running faster than you could possibly imagine. Guaranteed! Vignola's approach is simple and highly effective. First he'll teach you just three movable chords: a major 7th, minor 7th, and a dominant 9th. These three chords alone will power you through hundreds of jazz standards and progressions. Rhythm guitar and comping is next; Frank demonstrates and walks you through just three jazz rhythms: a swing, The Charleston and a Latin rhythm. Again, thousands of jazz tunes are played with these three jazz rhythms. You'll then learn the rhythm guitar parts for six famous jazz standards: "Ja Da, Bill Bailey, April Showers, Georgia On My Mind, Avalon, and The St. Louis Blues." Play-alongs for each tune assure that you'll nail the timing, rhythms and jazz feel for each part. Finally, Vignola shows you how to learn a melody and then "jazz it up" using just three embellishments. You'll learn the melodies for all six standards and then learn how to solo over the tunes' progressions by simply jazzing up their respective melodies using Frank's three techniques. Learn these three chords, three rhythms, three ways to jazz up melodies, and you'll be well on your way to playing the rhythm parts, melodies, and blowing solos for hundreds of jazz standards! Guitar Lab's innovative learning systems employ a hands-on approach where students "play" their way through the curriculum using learning tools such as PIP video, practice rhythm tracks, and interactive tab and notation which allows the student to play along with the tab and notation at any tempo without change in pitch!
(120 min)........................................................................................Price - $24.95
Frank Vignola - Complete Jammin' The Blues - Book and Online Audio
This comprehensive book combines 3 separate volumes by jazz guitar great Frank Vignola under one cover! Includes 52 choruses of funky, bluesy and bop-oriented guitar solos played over blues changes in common key signatures. Vignola's solos will allow the guitarist to feel and hear what it is like to play a well-constructed solo. A companion recording allows the reader to practice the written (and original) solos over rhythm accompaniment at slow and performance tempos. Recorded solos are also included so the reader can practice their accompaniment skills while navigating chord changes, responding to ideas, and supporting the soloist. This is a wonderful book for any jazz guitarist looking to improve their solos and offers the player many ways to practice their skills. Access to the online audio is included.
Notation and tab............................................................................Price - $19.95
Frank Vignola & Bucky Pizzarelli Play "Moonglow"
Frank Vignola & Tommy Emmanuel - Just Between Frets - Book
Just Between Frets is the latest collaboration of guitarists Tommy Emmanuel and Frank Vignola. Frank and Tommy turn many a well known tune inside out with their virtuosity and unique chemistry as a duo, creating a non-stop chain of magical musical moments that were captured in a couple of spontaneous recording sessions! This book features note for note transcriptions of every song on the entire album with standard notation and tab for both Frank's and Tommy's parts. Songs include: "Clouds, Django's Castle, How High The Moon, I've Got A Crush On You / Young At Heart, Just Us 4 All, Nature Boy, It's Only A Paper Moon, Sweet Dreams, Swing 09, Swing 39 / Swing 42, Tenderly".
Notation and tab............................................................................Price - $24.95
Frank Vignola & Tommy Emmanuel Play "Swing 42"
Frank Vignola - Play Along Jazz Standard Chord Progressions - Book and Online Audio
Includes solos and chord charts to each of the following songs: "What Is This Thing Called Love, Satin Doll, Out of Nowhere, Take The "A" Train, There Will Never Be Another You, The Girl From Ipanema, Scrapple From The Apple, Autumn Leaves".
Notation and tab............................................................................Price - $17.95
Click To Hear Audio Samples
Frank Vignola & Tommy Emmanuel Play "How High The Moon"
Frank Vignola - Complete Rhythm Changes - Book and Online Audio
Rhythm changes are one of the foundational chord progressions of jazz! Every jazz musician must learn to navigate comfortably through rhythm changes in every key. In this comprehensive play-along book (formerly in 3 separate volumes), renowned jazz guitarist Frank Vignola presents 34 original etudes. Guitarists can practice these melodies and solos along with Vignola's recorded accompaniment. Daily practice will enable the guitarist to hear and improvise over rhythm changes in any key or position. The performance-tempo recordings of the solos include numerous choruses of isolated rhythm section accompaniment. This allows the guitarist to practice just the written solos (as well as their own). Sections of the recordings also include solos by Vignola, allowing the guitarist to practice accompaniment. Access to the accompanying online audio is included.
Notation and tab............................................................................Price - $19.95
Frank Vignola Plays "Beethoven's 5th"
Guitarists who like Frank Vignola also like:
The Hank Mackie Solo Guitar Collection
The Huey Long Solo Guitar Collection
The Johnny Smith Solo Guitar Collection
Jazz Guitar Chords & Arpeggio Patterns - Stacy McKee - This unique book includes 300 jazz guitar chord formations and matching single note arpeggio patterns in a quick reference format that no one has ever done before! Cross indexing makes this manual extremely easy to use and regardless of what style of music you play, we know you will find this to be a valuable, "must have" addition to your library. Stacy McKee was the featured guitarist with "Les Brown and The Band Of Renown" and for a limited time only, we will include an exclusive copy of his book FREE with your first order!
==> Click here to see the Stacy McKee Chord Melody Solo Collection <==
Wikipedia article on Frank Vignola
Wikipedia article on jazz guitar
Please get in touch with us personally if you have any questions.
Just call 1-843-838-2657 for help or to place your order.
You can easily place your order by calling 1-843-838-2657 now!
OR click on this link to use our Secure Order Form All orders are backed by
our "exclusive" 30-Day No-Risk Guarantee! See Our Guarantee!