Dave Stryker Guitar Tab Books, Instruction DVDs, Solos, Arrangements, Improvisation Lessons
*FREE BOOK - "Jazz Guitar Chords & Arpeggio Patterns" by Stacy McKee (with 1st order)*
..................................................Chord Melody Guitar Music.......................................................
Easy Order Line 1-843-838-2657 Email - Steven@chordmelody.com
Acoustic Guitar Books/DVDs..........Classical Guitar Books/DVDs.............Lick Library Guitar DVDs
Beginner's Guitar Books/DVDs.......Country Guitar Books/DVDs..............Play Along Guitar Books/DVDs
Blues Guitar Books/DVDs................Flamenco Guitar Books/DVDs............Religious Guitar Books/DVDs
Brazilian Guitar Books/DVDs..........Jazz Guitar Course Books/DVDs........Robert Conti Guitar Books/DVDs
Celtic Guitar Books/DVDs................Jazz Guitar Books/DVDs (A-K)..........Rock Guitar Books/DVDs
Christian Guitar Books/DVDs..........Jazz Guitar Books/DVDs (L-Z)...........Spanish Guitar Books/DVDs
Secure Order Form
*Click Here For Featured DVDs Of The Week On Sale Now!!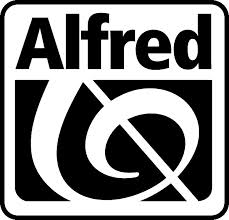 Chord Melody's New DVD Digital Download Service!
Now you can download over 4,000 DVDs instantly!

New Digital Download Service For Individual Guitar Tabs!
Now you can download guitar tab for individual songs instantly!



Our New Selection Of DVD Digital Downloads By True Fire!
Now you can download thousands of DVDs by True Fire instantly!

==> Click Here To Search By Artist Name or Band Name <==

Need Help Choosing The Right Guitar Book or Video? Peabody Conservatory
trained guitarist Steven Herron is available to answer questions and make recommendations
that will help you become a better guitarist! Just call 1-843-838-2657 now!!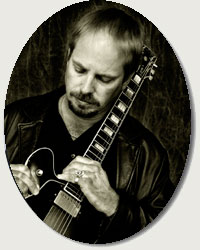 Dave Stryker
Whether you've heard guitarist Dave Stryker fronting his own group (with 17 CD's as a leader to date) or as a featured sideman with Stanley Turrentine, Jack McDuff, and Kevin Mahogany, you know why Gary Giddins in The Village Voice calls him "one of the most distinctive guitarists to come along in recent years." He was voted one of the Top Ten Guitarists in the 2001 Downbeat Magazine Critics and Readers Poll and a Rising Star in the 2004 Downbeat Magazine Critics Poll.

Dave Stryker grew up in Omaha, Nebraska and moved to New York City in 1980. After establishing himself in the local music scene, he joined organist Jack McDuff's group in 1984 and toured the U.S. for two years. Stryker played with tenor saxophonist Stanley Turrentine from 1986 to 1995, performing at major festivals, concert halls and clubs throughout the world.

He is featured on two Turrentine CDs and played with jazz legends Dizzy Gillespie and Freddie Hubbard during this period. Dave has released 17 CDs as a leader, mostly on the Steeple Chase label. Blue to the Bone III was voted one of the top CD's of 2002 by WBGO, the top jazz station in the New York City area, and by Jazz Review.com.

Dave released two CDs in 2004 - Trio Mundo Rides Again on Zoho and Shades Beyond, featuring drummer Lenny White, on Steeple Chase. Stryker has recorded and published over eighty of his own compositions. Other artists who have recorded his music are Stanley Turrentine, Kevin Mahogany, Victor Lewis, Steve Slagle and Ultrablue. Dave continues to perform with longtime-partner Steve Slagel in their working unit, The Stryker / Slagle Band.

His other current projects include The Blue to the Bone Band, The Shades Project with Lenny White, and his latest group Trio Mundo, featuring Manolo Badrena on percussion and vocals and Andy McKee on bass. Recent gigs for The Stryker / Slagle Band have included the Monterey Jazz Festival, The Blue Note in Las Vegas, The Jazz Bakery in LA, and a 2003 tour of Japan. In addition to private lessons, Dave teaches at Outreach Jazz Workshop in Austria, the Litchfield Jazz Fest Summer Music School and the Aebersold Summer Jazz Workshop.
Dave Stryker - Jazz Guitar Improvisation Method - Book and Online Audio
Dave explains his approach to jazz improvisation with musical examples that he himself uses, learned from years of playing with the greats (Grant Green, Wes Montgomery, Pat Martino). He explains the minor sub approach using minor scales to play over dominant seventh chords and then includes several solos over often-played jazz standards using this approach. Also described are the use of the blues and pentatonic scales as well as be-bop ideas, the melodic minor scale, and whole-tone and diminished scales and patterns. Hanon-type warm up exercises and Dave's own fingerings shown in tab are also described. Dave's concise way of explaining his approach will open up the students to developing their own improvisational ideas. Songs include: "Autumn Leaves, All The Things You Are, I Got Rhythm, Cherokee, Giant Steps". He also plays the examples and solos on the online audio including tracks with a rhythm only section for student play-along.
Notation and tab..................................................................Price - $22.95
Click To Hear Audio Samples
Dave Stryker Plays "The Chaser"
Guitarists who like Dave Stryker also like:
The Hank Mackie Solo Guitar Collection
The Huey Long Solo Guitar Collection
The Johnny Smith Solo Guitar Collection
Jazz Guitar Chords & Arpeggio Patterns - Stacy McKee - This unique book includes 300 jazz guitar chord formations and matching single note arpeggio patterns in a quick reference format that no one has ever done before! Cross indexing makes this manual extremely easy to use and regardless of what style of music you play, we know you will find this to be a valuable, "must have" addition to your library. Stacy McKee was the featured guitarist with "Les Brown and The Band Of Renown" and for a limited time only, we will include an exclusive copy of his book FREE with your first order!
==> Click here to see the Stacy McKee Chord Melody Solo Collection <==
Wikipedia article on Dave Stryker
Wikipedia article on jazz guitar
Please get in touch with us personally if you have any questions.
Just call 1-843-838-2657 for help or to place your order.
You can easily place your order by calling 1-843-838-2657 now!
OR click on this link to use our Secure Order Form All orders are backed by
our "exclusive" 30-Day No-Risk Guarantee!
See
Our Guarantee!