Paul Mehling Guitar Tab Books, Instruction DVDs, Solos, Transcriptions, Video Lessons
*FREE BOOK - "Jazz Guitar Chords & Arpeggio Patterns" by Stacy McKee (with 1st order)*
..................................................Chord Melody Guitar Music.......................................................
Easy Order Line 1-843-838-2657 Email - Steven@chordmelody.com
Acoustic Guitar Books/DVDs..........Classical Guitar Books/DVDs.............Lick Library Guitar DVDs
Beginner's Guitar Books/DVDs.......Country Guitar Books/DVDs..............Play Along Guitar Books/DVDs
Blues Guitar Books/DVDs................Flamenco Guitar Books/DVDs............Religious Guitar Books/DVDs
Brazilian Guitar Books/DVDs..........Jazz Guitar Course Books/DVDs........Robert Conti Guitar Books/DVDs
Celtic Guitar Books/DVDs................Jazz Guitar Books/DVDs (A-K)..........Rock Guitar Books/DVDs
Christian Guitar Books/DVDs..........Jazz Guitar Books/DVDs (L-Z)...........Spanish Guitar Books/DVDs
Secure Order Form
*Click Here For Featured DVDs Of The Week On Sale Now!!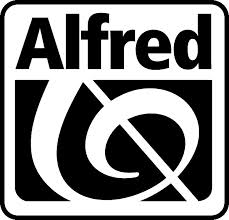 Chord Melody's New DVD Digital Download Service!
Now you can download over 4,000 DVDs instantly!

New Digital Download Service For Individual Guitar Tabs!
Now you can download guitar tab for individual songs instantly!

Our New Selection Of DVD Digital Downloads By True Fire!
Now you can download thousands of DVDs by True Fire instantly!
==> Click Here To Search By Artist Name or Band Name <==
Need Help Choosing The Right Guitar Book or Video? Peabody Conservatory
trained guitarist Steven Herron is available to answer questions and make recommendations
that will help you become a better guitarist! Just call 1-843-838-2657 now!!

Paul Mehling has been a professional musician for over 30 years. He is the founder and lead guitarist of the Hot Club of San Francisco, a group dedicated to performing and recording Gypsy-Swing music. They have released nine CDs and have appeared at festivals throughout the world dedicated to Django Reinhardt and other jazz manouche musicians.
An accomplished multi-instrumentalist, Paul Mehling has toured as a member of Dan Hicks' Acoustic Warriors, appearing on Austin City Limits and many other venues. When not performing and recording with the Hot Club, Paul conducts clinics and private lessons, is a staff teacher for the Jazz Masters Workshops, is a contributing staff writer for Frets and Flatpicking Guitar magazines and has been awarded a citation for excellence by the International Jazz Educator's Conference.
Paul Mehling - Gypsy Jazz Guitar: Django Style Rhythm - Vol I - DVD
They don't call it "hot guitar" for nothing! The driving style pioneered by Django Reinhardt and other Gypsy players became one of the dominant sounds in jazz during the thirties and forties, and its influence is still strongly felt today. Paul Mehling knows the style as well as anyone, and he takes it apart in detail for the learning player. A band won't swing without a strong rhythm section, and the powerful guitar accompaniment that typifies the Gypsy style is the foundation of this terrific lesson. Starting with basic four-to-the-bar comping and damping, Paul takes you through a variety of accompaniment ideas: arpeggios, "splayed" chords, "the gallop," chord tremolo, right hand speed and other advanced techniques. You'll gain an understanding of the particular harmonic structures of this music through chord voicings, progressions, and accompaniments to classics such as "Minor Blues, Oriental Shuffle and I'll See You In My Dreams". Paul also provides invaluable advice on learning from recordings, use of the metronome, and a look at his rare Maurice DuPont guitars. Includes some hot jamming with Paul and Tony Mandraccia on rhythm guitar!
(60 min) Printable Tab Booklet..............................................Price - $29.95
Also Available For Instant Download - Click Here Now!
Paul Mehling - Gypsy Jazz Guitar: Django Style Soloing - Vol II - DVD
This fascinating look at the art of improvisation in the Gypsy jazz tradition shows you how to really swing! Paul Mehling, leader of the Hot Club of San Francisco, has a comprehensive knowledge of all aspects of this powerful and infectious style, and he provides a wealth of information and playing tips to get you off to a solid start. Before long, you'll be playing exciting solos in the style typified by Django Reinhardt, Birelli Lagrenne and other hot players of this dynamic genre. You'll learn the theory and playing techniques behind the music, including the exercises, scales, modes and arpeggiated picking ("the heart of the Django Reinhardt style") that will allow you to come up with your own improvisations. He includes advice on fingering, use of the metronome, singing your solos and how to "focus your attention so your hands can play what your ears hear." Paul teaches the special elements that give this music its distinctive ring: "sweep" picking, ornaments (glissandos, trills, bends, tremolo, vibrato, etc.), diminished and augmented runs, triplets and the other special sounds that "put the Gypsy in Gypsy swing." Includes some hot jamming with Paul and Tony Mandraccia, rhythm guitar!
(60 min) Printable Tab Booklet..............................................Price - $29.95
Also Available For Instant Download - Click Here Now!
Paul Mehling - Ultimate Gypsy Jazz/Swing Guitar Lesson - Vol 1 - DVD
Hot Club of San Francisco guitarist Paul Mehling builds on all his popular DVD lessons with this comprehensive workout and practice regimen for aspiring swing players! He focuses on robust warm-ups and training exercises to develop good time, tone, speed and the specific techniques needed to get the authentic "Gypsy Jazz" sound. You'll get a thorough workout in the use of scales, vibrato, tremolo, rhythmic strumming, chord work and arpeggios, the cornerstone of Gypsy jazz - and any kind of music that utilizes a flat pick. There's lots of great technical advice here too, as Paul demonstrates his approach to "ironing out" the problems encountered when learning a new song or technique, how to fix mistakes and practice efficiently - a boon to any guitarist learning this challenging style. Django-style jazz is hot, and Paul's thorough and detailed lesson will give you the tools needed to develop powerful and concise right and left hand rhythm and soloing skills!
(65 min) Printable Tab Booklet..............................................Price - $29.95
Also Available For Instant Download - Click Here Now!
Paul Mehling - Ultimate Gypsy Jazz/Swing Guitar Lesson - Vol 2 - DVD
Paul Mehling continues his "nuts and bolts" exploration of Gypsy jazz and swing guitar techniques, putting all those scales, warm-ups and exercises you did on DVD 1 to practical use. His Hot Club of San Francisco band mate, Evan Price, helps out on rhythm guitar and shares his unique perspective in an informative conversation with Paul. Rhythm playing comes to the forefront as Pazzo reviews some archetypal progressions that every swing player needs to know. He shows a variety of chord shapes and inversions, navigating around the fingerboard and demonstrating a "G Minor Blues", the Cycle of Fifths ("Sweet Georgia Brown"), variations on the 6-2-5 progression and the ubiquitous "I Got Rhythm" changes, among others. Once you've learned the rhythm parts, Paul shows you how to solo over the progressions by playing single-string arpeggios, chromatic runs, scales, licks, harmonics and other very hot improvisational tools. His original tune, "Don't Panic", a Gypsy-inspired tour de force combines all the elements and will challenge any aspiring guitarist in building stamina, dexterity and fretboard knowledge!
(60 min) Printable Tab Booklet..............................................Price - $29.95
Also Available For Instant Download - Click Here Now!
Paul Mehling - Arpeggio Power! - DVD
Arpeggios (chords played as individual notes) are an indispensable component of music and can become an invaluable tool in your musical bag of tricks. Many melodies are built upon arpeggios, and their intervals and patterns are the key to understanding improvisation. In short, arpeggio knowledge can set you apart from other guitar players. Paul Mehling has methodically created a program of drills and exercises that "connect the dots," offering a disciplined approach to practicing for guaranteed results. He starts you off with basic first-position chords, then works his way through increasingly more complex chord forms, from open position to closed shapes moving freely up the neck. He covers major, minor, 6th, dominant 7th, diminished and other arpeggiated chord forms. Throughout the lesson, Paul provides numerous tips and points of advice to help you build your playing chops and increase your familiarity with the guitar fretboard. You'll learn to understand how each chord is built and how improvisation grows out of these exercises. Guitarists at all levels will gain knowledge of the fingerboard, improve improvisational skills and build left and right hand power and speed!
(70 min) Printable Tab Booklet..............................................Price - $29.95
Also Available For Instant Download - Click Here Now!
Guitarists who like Paul Mehling also like:
The Hank Mackie Solo Guitar Collection
The Huey Long Solo Guitar Collection
The Johnny Smith Solo Guitar Collection
Jazz Guitar Chords & Arpeggio Patterns - Stacy McKee - This unique book includes 300 jazz guitar chord formations and matching single note arpeggio patterns in a quick reference format that no one has ever done before! Cross indexing makes this manual extremely easy to use and regardless of what style of music you play, we know you will find this to be a valuable, "must have" addition to your library. Stacy McKee was the featured guitarist with "Les Brown and The Band Of Renown" and for a limited time only, we will include an exclusive copy of his book FREE with your first order!
==> Click here to see the Stacy McKee Chord Melody Solo Collection <==
Wikipedia article on Gypsy jazz
Wikipedia article on Django Reinhardt
Please get in touch with us personally if you have any questions.
Just call 1-843-838-2657 for help or to place your order.
You can easily place your order by calling 1-843-838-2657 now!
OR click on this link to use our Secure Order Form All orders are backed by
our "exclusive" 30-Day No-Risk Guarantee! See Our Guarantee!