Adrian Ingram Guitar Tab Books, Instruction DVDs, Solos, Arrangements, Video Lessons
*FREE BOOK - "Jazz Guitar Chords & Arpeggio Patterns" by Stacy McKee (with 1st order)*
..................................................Chord Melody Guitar Music.......................................................
Easy Order Line 1-843-838-2657 Email - Steven@chordmelody.com
Acoustic Guitar Books/DVDs..........Classical Guitar Books/DVDs.............Lick Library Guitar DVDs
Beginner's Guitar Books/DVDs.......Country Guitar Books/DVDs..............Play Along Guitar Books/DVDs
Blues Guitar Books/DVDs................Flamenco Guitar Books/DVDs............Religious Guitar Books/DVDs
Brazilian Guitar Books/DVDs..........Jazz Guitar Course Books/DVDs........Robert Conti Guitar Books/DVDs
Celtic Guitar Books/DVDs................Jazz Guitar Books/DVDs (A-K)..........Rock Guitar Books/DVDs
Christian Guitar Books/DVDs..........Jazz Guitar Books/DVDs (L-Z)...........Spanish Guitar Books/DVDs
Secure Order Form
*Click Here For Featured DVDs Of The Week On Sale Now!!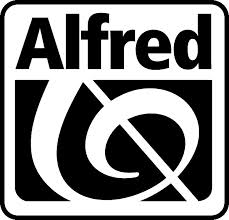 Chord Melody's New DVD Digital Download Service!
Now you can download over 4,000 DVDs instantly!

New Digital Download Service For Individual Guitar Tabs!
Now you can download guitar tab for individual songs instantly!

Our New Selection Of DVD Digital Downloads By True Fire!
Now you can download thousands of DVDs by True Fire instantly!
==> Click Here To Search By Artist Name or Band Name <==
Need Help Choosing The Right Guitar Book or Video? Peabody Conservatory
trained guitarist Steven Herron is available to answer questions and make recommendations
that will help you become a better guitarist! Just call 1-843-838-2657 now!!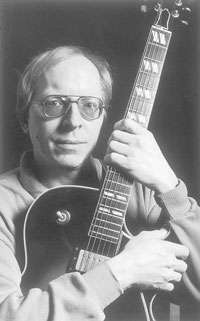 Adrian Ingram
Adrian Ingram is widely recognized as one of the foremost authorities on the jazz guitar. He has written extensively about the history, players, styles and instruments of the genre. As an educator, he has served as guitar specialist for Birmingham Education Authority (1975-1981) and Lecturer in jazz and popular music at Huddersfield Technical College (1981-82).

Following this he taught for thirteen years as senior lecturer in jazz guitar at the prestigious Leeds College of Music (1982-1995). Adrian has an MA in music performance and an Master of Philosophy in music education. He studied music education with professor John Paynter OBE (York University) and the guitar with Barney Kessel and Howard Roberts. He was elected both Fellow of the Royal Society of Arts (FRSA) and Fellow of the College of Preceptors in 1987 for outstanding contribution to music education. Adrian Ingram also holds advanced diplomas in classical guitar performance and instruction and has attained Dept. of Education and Science's "qualified teacher" status. His books include definitive biography of jazz guitarist Wes Montgomery, and The Gibson L5, Its History and Players. Adrian has produced a wide range of educational material e.g. Modem Jazz Guitar Technique, Cool Blues and Hot Jazz and a suite tracing the history of jazz guitar: Jazz Guitar Cameos. He is also the authorized biographer of luthier Robert Benedetto.

Adrian Ingram has written countless magazine articles and columns. He is a regular columnist and consultant for Guitarist, music and reviews editor for Just Jazz Guitar, and contributes to Classical Guitar, 20th Century Guitar, Vintage Guitar Classics, Vintage Guitar and Guitar. His international reputation as a player and teacher was consolidated by clinics and workshops at major festivals (New York, Arlington, Cork, Philadelphia etc.). Adrian also performs with leading jazz musicians with whom he has made a variety of recordings, and participated in radio and TV broadcasts. He is featured on the first jazz guitar DVD with guitarist John Pisano - Live at Wakefield Jazz.
Adrian Ingram - The Essentials Of Jazz Guitar - DVD
In this superb instructional DVD lesson, jazz guitarist Adrian Ingram explains and teaches jazz improvisation and chord substitution. Beginning with basic chord scale relationships and chord construction, he presents this essential material in an easy to follow format. Extended and altered chords, chordal substitutions, harmonic pluralities, song form, and indispensable chord progressions are taught clearly and concisely. All the basic building blocks of important jazz guitar harmony and theory are explained in this unique DVD lesson!
(62 min) Printable Tab Booklet..............................................Price - $29.95
Also Available For Instant Download - Click Here Now!
Adrian Ingram - Jazz For The Electric Blues Guitarist - DVD
This outstanding instructional DVD lesson introduces sophisticated jazz lines and more advanced chord concepts and takes the player from the basic jazz blues progressions to advanced jazz chord substitutions! Turnarounds and chord families, together with further elaborations and inversions are also explained and taught in an easy to understand way. Adrian Ingram reveals his secrets of jazz substitution and improvisation - showing how the fundamental concepts can be used to lift your blues playing onto a higher jazz plateau. Coloristic devices such as Charlie Christian's "worry notes" and Wes Montgomery's "octaves" are also taught.
(76 min) Printable Tab Booklet..............................................Price - $29.95
Also Available For Instant Download - Click Here Now!
Adrian Ingram - The Guitar Styles Of Wes Montgomery - DVD
Adrian Ingram's detailed examination of Wes Montgomery's unique style is a tour-de-force in the art of jazz guitar! Besides covering the more famous aspects of Montgomery's style, such as thumb and octave techniques, important yet rarely discussed chord substitution devices and single note soloing concepts unique to Wes are also explained and taught in elaborate detail. Rare film footage of Wes together with performances by Adrian of classic tunes like "4 and 6" and "West Coast Blues" further illustrate and reinforce the ideas and concepts covered in this exciting masterclass lesson!
(85 min) Printable Tab Booklet..............................................Price - $29.95
Also Available For Instant Download - Click Here Now!
Adrian Ingram - The Gibson L5: Its History & Its Players - Book
Introduced in 1922, the Gibson L5 is the precursor of the modern archtop guitar. It was the first archtop to feature f-holes, which allowed it to project through the horn-dominated bands of the day. Its strong, full, warm sound was an immediate and overwhelming success that turned the heads of makers, players and listeners alike. This book takes a look at its history and most famous players, from its creation, through the Norlin years, to its standing today as the world's most popular jazz guitar. With its stunning 16 page full-color photo section, this book is a must for every guitar enthusiast's collection!
(112 pages)...............................................................................Price - $29.95
Adrian Ingram Plays "Blue Bossa"
Adrian Ingram - The Gibson 175: Its History & Its Players - Book
Debuting in 1949 and in continuous production ever since, the ES-175 is one of the most versatile and famous guitars in music history. The first Gibson electric to feature a Florentine cutaway, the ES-175 was also one of the first Electric Spanish guitars to be fitted with P.A.F. humbuckers and is prized for its playability, craftsmanship, and full rich tone. The list of players who have utilized the ES-175's distinctive sound reads like a who's who of historic and contemporary jazz, rock, blues and fusion, players such as: Joe Pass, Kenny Burrell, Joe Diorio, Toots Thielmans, Wes Montgomery, Pat Martino, Herb Ellis, Howard Roberts, Jimmy Raney, blues great B.B. King, progressive rock musician Steve Howe and fusion pioneer Pat Metheny. Scotty Moore played an ES-295, essentially a dual P90 equipped, all gold ES-175 on the Sun Sessions with Elvis Presley. Written by noted author/guitarist Adrian Ingram, contents include: the complete history of the 175, The Players, a beautiful ES-175 Color Gallery, Chronology, Shipping Totals, and more. This book is a must for every guitar player and enthusiast or collector!
(272 pages)...............................................................................Price - $29.95
Adrian Ingram Plays "Pennies From Heaven"
Adrian Ingram - The Gibson 335: Its History & Its Players - Book
Gibson's first "semi-acoustic" the ES-335, which was neither totally solid nor fully acoustic, is the guitar of choice used by many famous guitarists such as Andy Summers, Elvin Bishop, Lee Ritenour, Jay Graydon, Robben Ford, Freddie King, John McLaughin, Jimmy Page, Chuck Berry, Tony Mottola, Johnny Rivers, Jack Wilkins, Bono, Grant Green, Eric Clapton, Stevie Ray Vaughan, Alvin Lee, B.B. King, Emily Remler, Otis Rush, Pete Townshend, John Lee Hooker, and Larry Carlton. This book includes the complete history of the 335, the players, a beautiful color section, chronology, shipping totals and more. A must-have for every 335 player and guitar enthusiast or collector!
(120 pages)...............................................................................Price - $29.95
Adrian Ingram Plays "Round Midnight"
Guitarists who like Adrian Ingram also like:
The Hank Mackie Solo Guitar Collection
The Huey Long Solo Guitar Collection
The Johnny Smith Solo Guitar Collection
Adrian Ingram - Superb Mainstream Jazz Guitar Player!
Compiled & Edited By Steven Herron
Adrian Ingram was born in Birmingham, England on May 20, 1950 and began to play the guitar at nine. When he was thirteen he heard a Wes Montgomery recording and from that time on chose to make the jazz guitar his profession. Ingram left school when he was fifteen and started to play as a means of earning a living in a large variety of bands. He was involved in studio work as well as performing across Europe and the U.K. in backing groups for American soul singers.

In 1970 he made some recordings with the jazz rock group "Hannibal", playing lead guitar as well as writing music for this seven piece band. This recording led, in 1971, to several European live concert tours with "Hannibal". In the very same year Ingram began training to be a music instructor on a full-time basis. He also started to study the classical guitar on a professional level. In 1975 he acquired diplomas from Leeds University and the Trinity College of Music in London, after which he accepted an appointment as a full-time jazz guitar instructor in Birmingham.

The next couple of years saw Ingram focusing on more jazz guitar research as well as establishing his skills as a writer on jazz and concert classical guitar matters. He offered lots of lectures and taught several jazz guitar workshops throughout the United Kingdom. In 1980 his method book "Modern Jazz Guitar Technique" was published. Since that time Ingram has been included in numerous other publications for the guitar. At the same time he was still very active as an entertainer both in the jazz fusion and concert classical fields.

In 1982, following a period of time as a speaker at Huddersfield Technical College's School of Music, Adrian Ingram was named as full-time lecturer on jazz guitar at the City of Leeds College of Music. In 1985 his in depth bio of Wes Montgomery was released. Since that time Ingram has continued to regionally establish himself as one of the most vital figures on the British jazz guitar scene. His article posts and music appear frequently in numerous publications including Guitarist, 20th Century Guitar, and Classical Guitar magazine

As an entertainer Adrian has performed live with a wide range of jazz artists including Martn Taylor, John Etheridge, Jimmy Witherspoon, Kenny Baker, Mundell Lowe, John Pisano, Jack Wilkins, Jimmy Bruno, Jim Mullen, Don Weller, Dick Morrisey, and Louis Stewart. In the educational field Ingram was a senior speaker on guitar at the City of Leeds College of Music and he is now also a regular contributor to Just Jazz Guitar magazine.
Jazz Guitar Chords & Arpeggio Patterns - Stacy McKee - This unique book includes 300 jazz guitar chord formations and matching single note arpeggio patterns in a quick reference format that no one has ever done before! Cross indexing makes this manual extremely easy to use and regardless of what style of music you play, we know you will find this to be a valuable, "must have" addition to your library. Stacy McKee was the featured guitarist with "Les Brown and The Band Of Renown" and for a limited time only, we will include an exclusive copy of his book FREE with your first order!
==> Click here to see the Stacy McKee Chord Melody Solo Collection <==
Wikipedia article on jazz guitar
Wikipedia article on guitar solos
Please get in touch with us personally if you have any questions.
Just call 1-843-838-2657 for help or to place your order.
You can easily place your order by calling 1-843-838-2657 now!
OR click on this link to use our Secure Order Form All orders are backed by
our "exclusive" 30-Day No-Risk Guarantee! See Our Guarantee!