Jimmy Bruno Guitar Tab Books, Instruction DVDs, Chord Melody Solos, Arrangements, Lessons
*FREE BOOK - "Jazz Guitar Chords & Arpeggio Patterns" by Stacy McKee (with 1st order)*
..................................................Chord Melody Guitar Music.......................................................
Easy Order Line 1-843-838-2657 Email - Steven@chordmelody.com
Acoustic Guitar Books/DVDs..........Classical Guitar Books/DVDs.............Lick Library Guitar DVDs
Beginner's Guitar Books/DVDs.......Country Guitar Books/DVDs..............Play Along Guitar Books/DVDs
Blues Guitar Books/DVDs................Flamenco Guitar Books/DVDs............Religious Guitar Books/DVDs
Brazilian Guitar Books/DVDs..........Jazz Guitar Course Books/DVDs........Robert Conti Guitar Books/DVDs
Celtic Guitar Books/DVDs................Jazz Guitar Books/DVDs (A-K)..........Rock Guitar Books/DVDs
Christian Guitar Books/DVDs..........Jazz Guitar Books/DVDs (L-Z)...........Spanish Guitar Books/DVDs
Secure Order Form
*Click Here For Featured DVDs Of The Week On Sale Now!!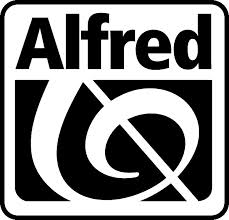 Chord Melody's New DVD Digital Download Service!
Now you can download over 4,000 DVDs instantly!

New Digital Download Service For Individual Guitar Tabs!
Now you can download guitar tab for individual songs instantly!



Our New Selection Of DVD Digital Downloads By True Fire!
Now you can download thousands of DVDs by True Fire instantly!

==> Click Here To Search By Artist Name or Band Name <==

Need Help Choosing The Right Guitar Book or Video? Peabody Conservatory
trained guitarist Steven Herron is available to answer questions and make recommendations
that will help you become a better guitarist! Just call 1-843-838-2657 now!!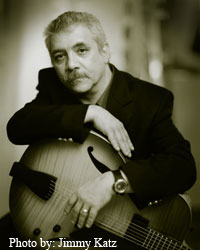 Jimmy Bruno
Born in Philadelphia on July 22, 1953, Jimmy Bruno was first exposed to music by his parents at a very early age. His mother was a singer and his father Jimmy Bruno, Sr. was a notable jazz guitarist who was best known for his performance in 1959 on the hit recording "Guitar Boogie Shuffle" with Frank Virtue and the Virtues.
When Bruno was about eight his childhood love for music began to develop when his father brought home what would be Jimmy's first guitar. As a child he never had any formal training, but instead absorbed the life altering sounds of Ella Fitzgerald, Charlie Parker, Art Tatum, John Coltrane, and Oscar Peterson.

In 1973, when Bruno was just nineteen, he landed his first big gig when Buddy Rich came to Philly holding auditions for a guitarist. He spent the next year on the road with Buddy, receiving quite a musical education. When he returned to Philadelphia in 1974 he found few gigs as a jazz musician and decided to try his luck playing in Las Vegas, finally settling in Los Angeles as a studio musician. In the end it wasn't the place or the music he loved. Since his return to Philly in 1988 Jimmy Bruno has created a name that is synonymous with jazz guitar recording numerous albums for Concord Records.

In addition to his new album, Jimmy Bruno has recently been featured in 3 live concert DVDs - Jimmy Bruno: Live at Chris' Cafe, Volumes 1 & 2 and Jimmy Bruno and Jack Wilkins: Live at The Theatre. Jimmy is also a jazz guitar author who to date has written several instructional books for six and seven string jazz guitar. Jimmy Bruno is co-chair of the Jazz Guitar Department at the University of the Arts in Philadelphia, PA and is a featured writer for Just Jazz Guitar Magazine.
Jimmy Bruno - No Nonsense Jazz Guitar - DVD
Jimmy Bruno has taken a permanent place as one of the Jazz World's top guitarists. He has lightning fast chops but never substitutes speed for melodic content. On this DVD, Jimmy shares valuable guitar knowledge he has garnered over years of experience with sincere enthusiasm and his infectious sense of humor. He covers: his approach to ii/V/I progressions, understanding arpeggios, fingerings, visualizing scales, training hands & ears to work together, using scales against different chords, working with notes outside the scale, visualizing the guitar as a piano, the note of resolution, altered dominant possibilities, pedal patterns, melodic minor scale, natural picking techniques, breaking the up and down picking habit, adding bass lines to chords, unique turnarounds, melodic cells and an introduction to 7 string guitar. Jimmy masterfully reduces these difficult topics into terms that any student of jazz guitar can easily utilize. Jimmy has managed to cover all the fundamentals of playing the instrument in this DVD. Not only that, his method of learning scale and chord fingerings are so simple as to be innovative. Throughout, his easy conversational style and the excellent videography make this DVD a joy to watch!
(120 min) Tab Booklet Included..........................................Price - $24.95
Jimmy Bruno Plays "Eternal Triangle"
Jimmy Bruno - Inside "Outside" Jazz Guitar - DVD
In this follow-up to his first DVD "No Nonsense Jazz Guitar", Bruno leads you into more advanced improvisational concepts. Learn about the theory and technique behind his flawless playing. Benefit from his clear, enlightening teaching style as he gives lessons on scales in the "five regions of the guitar", how to derive melodies, and how to integrate non-scale or "outside" notes into your playing to create tension and release. Plus, learn lines played by legendary jazz saxophonist Charlie Parker that perfectly illustrate the effectiveness of dissonance!
(124 min) Tab Booklet Included..........................................Price - $24.95
Jimmy Bruno Plays "Joy Spring"
Jimmy Bruno - The Art Of Picking - Book and Online Video
Jazz guitarist Jimmy Bruno is known throughout the world for his incredibly fast, flawless picking technique! In this book and DVD Jimmy breaks down his methodology through 70 unique exercises and etudes that will take any guitarist's picking technique to an exciting new level. The informal atmosphere makes it feel like Jimmy is sitting in your living room, teaching you in person. This lesson course will enable you to break old picking habits and learn more efficient ways to increase your right hand technique!
Notation and tab...................................................................Price - $24.95
Jimmy Bruno - Six Essential Fingerings For The Jazz Guitarist -Book
The main obstacle facing every guitarist is the overwhelming number of fingering possibilities. In this book, Jimmy Bruno has compiled six fingerings for the major scales that are the most efficient. From these six fingerings all other scales can be derived. The fingerings are as symmetrical as possible - for instance, the various degrees of the scale are kept on the same finger throughout each pair of fingerings.
Notation, tab and chord diagrams........................................Price - $14.95
Jimmy Bruno Plays "Moonlight In Vermont"
Guitarists who like Jimmy Bruno also like:
The Hank Mackie Solo Guitar Collection
The Huey Long Solo Guitar Collection
The Johnny Smith Solo Guitar Collection
Jimmy Bruno - One Amazing Jazz Guitarist!
Compiled & Edited By Steven Herron
Jimmy Bruno was born in Philadelphia on July 22, 1953. Jimmy's father was a famous guitar player whose hit recording "Guitar Boogie Shuffle" with Frank Virtue and The Virtues racked up sales of 2 million copies! Needless to say, guitar music was alive and well in the Bruno home and having a professional guitarist for a father supplied the motivation for Jimmy to ultimately become a true jazz guitar virtuoso in every sense of the word.

Jimmy Bruno started to play the guitar at the age of 7. Mainly self taught, with some help from his dad, he began performing with The Buddy Rich Band when he was only 19. Since that time Bruno has led a hectic career as a studio guitarist playing behind pop and jazz artists including Lena Horne, Frank Sinatra, Tony Bennett, Elvis Presley, Barbara Streisand, and B.B. King. He later on studied guitar with Tommy Tedesco and then went on to collaborate on Tedesco's book "The Anatomy Of A Guitar Player".

A hard-driving bebop jazz guitar player, Jimmy Bruno plays consistently exciting solos in straight ahead settings. Since his dad was a guitarist and his mother was a vocalist, Bruno was surrounded by music - frequently playing his guitar eight hours a day! He worked with numerous famous orchestras playing behind artists like Frank Sinatra, Doc Severinsen, and Lena Horne and then worked for a long duration as a studio session musician in Los Angeles.

Ultimately, Jimmy became tired with studio session work and despite the steady money chose never again to play music that did not interest and challenge him. He returned to Philadelphia in 1988, took a day job employed as a bartender, and played jazz in small clubs whenever he got the chance. After two years, he was back to being a full-time musician once again. He signed with the Concord Records label in 1992 and has since then proudly taped 13 record albums as a band leader.

In addition to his work as the leader of his own trio, Jimmy Bruno has actually gone on to play guitar with Joe Beck, Bobby Watson, Jack Wilkins, Tal Farlow, Howard Alden, Christian McBride, Kurt Elling, and other significant names. In 2007 he opened the Jimmy Bruno Guitar Institute which was an effective online service for jazz guitar students wanting to study with him personally through the worldwide web. He has likewise gone on to launch 3 extremely successful jazz guitar educational DVDs which consist of "No Nonsense Jazz Guitar", "Inside Outside Jazz Guitar" and "The Art Of Picking".

Jimmy Bruno's technical command of the guitar is absolutely nothing short of amazing! Jazz guitar legend Johnny Smith has actually praised Jimmy as being one of the most exceptional jazz guitar players he has ever heard. Even when he is playing incredibly quick improvised solos he is always extremely melodic along with being creative. When Jimmy is playing solo jazz guitar by himself, he reaches the same level as Joe Pass did when Joe taped all of his "Virtuoso" albums. His walking bass lines, innovative re-harmonizations, and scorching single note lines have established Jimmy as one of the most exciting and impressive jazz guitarists to ever be recorded!
Jazz Guitar Chords & Arpeggio Patterns - Stacy McKee - This unique book includes 300 jazz guitar chord formations and matching single note arpeggio patterns in a quick reference format that no one has ever done before! Cross indexing makes this manual extremely easy to use and regardless of what style of music you play, we know you will find this to be a valuable, "must have" addition to your library. Stacy McKee was the featured guitarist with "Les Brown and The Band Of Renown" and for a limited time only, we will include an exclusive copy of his book FREE with your first order!
==> Click here to see the Stacy McKee Chord Melody Solo Collection <==
Wikipedia article on Jimmy Bruno
Wikipedia article on jazz guitar
Please get in touch with us personally if you have any questions.
Just call 1-843-838-2657 for help or to place your order.
You can easily place your order by calling 1-843-838-2657 now!
OR click on this link to use our Secure Order Form All orders are backed by
our "exclusive" 30-Day No-Risk Guarantee! See Our Guarantee!