Vic Juris Guitar Tab Books, Instruction DVDs, Solos, Arrangements, Improvisation, Video Lessons
*FREE BOOK - "Jazz Guitar Chords & Arpeggio Patterns" by Stacy McKee (with 1st order)*
..................................................Chord Melody Guitar Music.......................................................
Easy Order Line 1-843-838-2657 Email - Steven@chordmelody.com
Acoustic Guitar Books/DVDs..........Classical Guitar Books/DVDs.............Lick Library Guitar DVDs
Beginner's Guitar Books/DVDs.......Country Guitar Books/DVDs..............Play Along Guitar Books/DVDs
Blues Guitar Books/DVDs................Flamenco Guitar Books/DVDs............Religious Guitar Books/DVDs
Brazilian Guitar Books/DVDs..........Jazz Guitar Course Books/DVDs........Robert Conti Guitar Books/DVDs
Celtic Guitar Books/DVDs................Jazz Guitar Books/DVDs (A-K)..........Rock Guitar Books/DVDs
Christian Guitar Books/DVDs..........Jazz Guitar Books/DVDs (L-Z)...........Spanish Guitar Books/DVDs
Secure Order Form
*Click Here For Featured DVDs Of The Week On Sale Now!!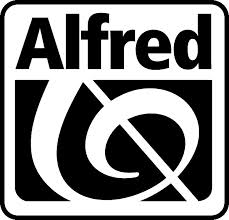 Chord Melody's New DVD Digital Download Service!
Now you can download over 4,000 DVDs instantly!

New Digital Download Service For Individual Guitar Tabs!
Now you can download guitar tab for individual songs instantly!



Our New Selection Of DVD Digital Downloads By True Fire!
Now you can download thousands of DVDs by True Fire instantly!

==> Click Here To Search By Artist Name or Band Name <==

Need Help Choosing The Right Guitar Book or Video? Peabody Conservatory
trained guitarist Steven Herron is available to answer questions and make recommendations
that will help you become a better guitarist! Just call 1-843-838-2657 now!!
Vic Juris
Born Vic Juris on September 26, 1953 in Jersey City, N.J. In 1963 at the age of 10 he began learning to play guitar. At 11 he studied guitar at the home of his teacher Ed Berg and got interested in jazz guitar listening to Berg's records of Django Reinhardt, Jim Hall, Barney Kessel, Jimmy Raney, and Johnny Smith. When asked about albums that made an impact on him as a kid, Juris cited "Rubber Soul" by The Beatles, "The Dynamic Duo" by Wes Montgomery, Larry Coryell's debut album, and "Are You Experienced" by Jimi Hendrix. When he was 19 Juris met Par Martino who became his friend and mentor.

His guitar playing first began to attract attention in the early and mid 1970s thanks to appearances and recordings with Phil Woods, Dizzy Gillespie, and Miroslav Vitous. Subsequently, he became part of the jazz fusion movement by joining keyboardist Barry Miles' group and also performing in duets with guitarist Larry Coryell. Vics ability to play in acoustic and electric jazz formats without loss of integrity ensured popular acceptance. Juris has also recorded and performed with: David Liebman, Freddie Hubbard, Gary Peacock, John Abercrombie, Bireli Lagrene and Lee Konitz to name a few.

Vic plays with fluent lyricism, choosing to seduce his listeners with subtle phrasing and engaging harmonies. Not surprisingly, therefore, his playing of ballads is particularly attractive, allowing the romantic element to blossom. In addition to his inventive playing, Juris has also composed many songs, some of which he has recorded on the Steeplechase Record Label. He also has an album on the Mel Bay Records label entitled Second Look. Vic Juris died on Dec 31, 2019.

Vic Juris - Inside Outside - Book and Online Audio
Includes original play-along modern jazz guitar solos by Vic Juris. Each solo has 2 play-along tracks - one is with Vic playing the solos with the rhythm section and the other is with the rhythm section only. Guitarists will learn how to build a solo, use tension and release "outside" and "inside" playing, build an advanced jazz vocabulary and develop a motive through a set of changes through study of these exciting solos! Songs include: "All The Strings U.R, Blue Joltice, Corey's Blues, First Voyage, Karate & Soul, Little Steps, Pink Elephant Street, Rhythm's The Thing, So Sensitive, So What Else, Someday My Frog Will Come, Soul Art, Stellar, Tall Blues, You Don't Know".
Notation and tab..................................................................Price - $22.95

Vic Juris Plays "Cherokee"

Vic Juris - Modern Chords: Advanced Harmony For Guitar - Book and Online Audio
One of the world's great jazz guitarists, Vic Juris shares his insights into the wonderful world of harmony in this book. Not for the fainthearted, Vic teaches polychords and intervallic structures derived from the major, minor, harmonic minor, melodic minor and harmonic major scales. There is a chapter on unique, open-string jazz chord voicings that will add beauty and depth to your playing. Each section has etudes that will help students integrate each concept into their own playing. The companion online audio gives the students the opportunity to hear and play along with these cutting edge concepts.
Notation and tab..................................................................Price - $19.95

Vic Juris Plays "Cheek To Cheek"

Guitarists who like Vic Juris also like:
The Hank Mackie Solo Guitar Collection

The Huey Long Solo Guitar Collection

The Johnny Smith Solo Guitar Collection

Jazz Guitar Chords & Arpeggio Patterns - Stacy McKee - This unique book includes 300 jazz guitar chord formations and matching single note arpeggio patterns in a quick reference format that no one has ever done before! Cross indexing makes this manual extremely easy to use and regardless of what style of music you play, we know you will find this to be a valuable, "must have" addition to your library. Stacy McKee was the featured guitarist with "Les Brown and The Band Of Renown" and for a limited time only, we will include an exclusive copy of his book FREE with your first order!
==> Click here to see the Stacy McKee Chord Melody Solo Collection <==

Wikipedia article on Vic Juris
Wikipedia article on jazz guitar

Please get in touch with us personally if you have any questions.
Just call 1-843-838-2657 for help or to place your order.

You can easily place your order by calling 1-843-838-2657 now!
OR click on this link to use our Secure Order Form All orders are backed by
our "exclusive" 30-Day No-Risk Guarantee! See Our Guarantee!