Steve Khan Guitar Tab Books, Instruction DVDs, Pentatonic Scales, Chords, Lessons
*FREE BOOK - "Jazz Guitar Chords & Arpeggio Patterns" by Stacy McKee (with 1st order)*
..................................................Chord Melody Guitar Music.......................................................
Easy Order Line 1-843-838-2657 Email - Steven@chordmelody.com
Acoustic Guitar Books/DVDs..........Classical Guitar Books/DVDs.............Lick Library Guitar DVDs
Beginner's Guitar Books/DVDs.......Country Guitar Books/DVDs..............Play Along Guitar Books/DVDs
Blues Guitar Books/DVDs................Flamenco Guitar Books/DVDs...........Religious Guitar Books/DVDs
Brazilian Guitar Books/DVDs..........Jazz Guitar Course Books/DVDs........Robert Conti Guitar Books/DVDs
Celtic Guitar Books/DVDs................Jazz Guitar Books/DVDs (A-K)..........Rock Guitar Books/DVDs
Christian Guitar Books/DVDs..........Jazz Guitar Books/DVDs (L-Z)...........Spanish Guitar Books/DVDs
Secure Order Form
*Click Here For Featured DVDs Of The Week On Sale Now!!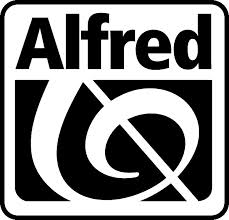 Chord Melody's New DVD Digital Download Service!
Now you can download over 4,000 DVDs instantly!

New Digital Download Service For Individual Guitar Tabs!
Now you can download guitar tab for individual songs instantly!



Our New Selection Of DVD Digital Downloads By True Fire!
Now you can download thousands of DVDs by True Fire instantly!

==> Click Here To Search By Artist Name or Band Name <==

Need Help Choosing The Right Guitar Book or Video? Peabody Conservatory
trained guitarist Steven Herron is available to answer questions and make recommendations
that will help you become a better guitarist! Just call 1-843-838-2657 now!!

Steve Khan - Contemporary Chord Khancepts - Book and Online Audio
In this book, Steve Khan shares his approach to chord construction on guitar - an area in which he has become famous! He has taken a complex subject and broken it down into simple building blocks and small study units. Players will learn to extend their sense of harmony by the superimposition of chord forms which are familiar, as well as a world of new ones. With online audio full of performed examples, play-along tracks, and five completely new compositions by Steve Khan available only in this package!
Standard notation with chord diagrams.............................Price - $25.95
Click To See Sample Pages

Steve Khan Plays "Daily Bulls"

Steve Khan - Pentatonic Khancepts - Book and Online Audio
In this book, Steve takes a potentially very complex subject - the creation of new, different and creative melodies - and shows you how using two very simple and very guitaristic pentatonic scales can unleash an inexhaustible supply of new colors and ideas! You will learn to extend your sense of harmony and chord tones as you superimpose these pentatonic scales, creating beautiful melodies incorporating interesting extensions and color tones. The online audio contains music examples plus numerous play-along tracks for you to use as you practice and hone your improvisational skills!
Notation and tab....................................................................Price - $25.95
Click To Hear Audio Samples

Steve Khan Plays Solo Guitar

Steve Khan - The Wes Montgomery Guitar Folio - Book
Newly expanded fourth edition now includes 30 legendary Wes Montgomery guitar solos transcribed by Steve Khan! No Wes fan should be without this book! Titles include: "Angel Eyes * Besame Mucho * Bud's Beaux Arts * Canadian Sunset * Cariba * Con Alma * D Natural Blues * The Days of Wine and Roses * Ecaroh * Four on Six * Freddie Freeloader * Fried Pies * I've Grown Accustomed to Her Face * Midnight Mood * Movin' Along (Sid's Twleve) * Movin Wes * Mr. Walker (Renie) * OGD/Road Song * Pretty Blue * Round Midnight * Snowfall * Sundown * Tear It Down * The Thumb * The Trick Bag * Twisted Blues * Up and At It * Unit Seven * West Coast Blues * While We're Young".
Standard Notation...................................................................Price - $24.95
Click To See Sample Pages

Wes Montgomery Plays "While We're Young"

Steve Khan - Pat Martino: The Early Years - Book
Book features note-for-note transcriptions of 16 incredible Pat Martino guitar solos by Steve Khan! Songs include: "Airegin, The Breeze and I, Cisco, Close Your Eyes, Donna Lee, Epistrophy, Just Friends, Lazy Bird, Little Shannon, Minority, Mom, Nocturno, Now's The Time, Park Avenue Petite, Stairway To The Stars, Strings".
Standard notation..................................................................Price - $16.95
Click To See Sample Pages

Pat Martino Plays "Just Friends"

Guitarists who like Steve Khan also like:
The Hank Mackie Solo Guitar Collection

The Huey Long Solo Guitar Collection

The Johnny Smith Solo Guitar Collection

Steve Khan - Mainstream Jazz & Fusion Guitar Legend!
Compiled & Edited By Steven Herron

Steve Khan was born on April 28, 1947 in Los Angeles, California. He is a fantastic guitar player who at first became famous for his rock-jazz fusion playing but is actually quite well-rounded as many of Steve's albums fit more into the hard to classify area of post-bop. The son of the famous lyricist Sammy Cahn, he studied piano for 7 years beginning when he was 5 years old and likewise played drums with the instrumental guitar surf music group The Chantays who had the hit song "Pipeline" in the early 1960s.

Because his father enjoyed hearing recordings of any and all variations of his own original hit tunes, jazz was constantly around in Steve Khan's home. Steve remembers when Bob Spickard, The Chantays' lead guitar player, turned him on to The Jazz Crusaders' "Tough Talk" and Wes Montgomery's "Boss Guitar" albums. However it was years later, when he acquired Wes Montgomery's "Movin' Wes" recording and heard "Caravan" that he realized he would never ever be a drummer who could play on the level of Grady Tate!

At the age of 17 Steve Khan changed over to guitar and was soon playing gigs in the Los Angeles area. Through an unforeseen set of situations and his working with the R & B group The Friends Of Distinction he ended up playing and recording with keyboardist Phil Moore, Jr. That led him to performing on Wilton Felder's solo LP, "Bullitt". Steve could not believe that he was doing something with one of the members of The Jazz Crusaders whom he so admired.

Steve Khan graduated from U.C.L.A. in 1969 with a B.A. in composition and theory. His father attempted to guide him away from the possible pain of creative mediocrity and towards a life as an attorney. But naturally, Steve didn't and wouldn't pay attention to any of that. After having performed with vibraphonist David Friedman and bassist John Miller while on a gig with Tim Buckley, Khan was invited to come to New York for the summer season of 1969 and perform live for a couple of weeks at The Music Inn. He soon moved there for good.

A member of The Brecker Brothers by 1971, Steve Khan starting playing acoustic guitar duets with Larry Coryell between 1974 - 1975. Bob James and Bobby Colomby signed him to Columbia Records in 1977 which gave Steve the opportunity to shine as a solo artist when no one else seemed to be thinking about hearing him play. On his first recordings as a leader, "Tightrope", "The Blue Man", and "Arrows", Steve was all by himself attempting to keep alive the sound of the original Brecker Brothers Band.

It interesting to note that at one particular point in time during the 1970s, in or near the Chelsea region of Manhattan, the following legendary guitarists who were all friends with one another lived within a couple of blocks of each other: John McLaughlin, Ralph Towner, John Abercrombie, Bill Connors, John Scofield, and Steve Khan.

Ever since that time Steve Khan has gone on to record a solo guitar set "Evidence" highlighted by an extended Thelonious Monk assortment of songs, founded and performed with the quartet Eyewitness during 1981 - 1985, toured with Joe Zawinul's Weather Update in 1986, performed with a variety of trios including Ron Carter and Al Foster throughout 1991 - 1992, and performed with Dave Samuel's Caribbean Jazz Project throughout 1999 - 2002. Steve has also performed as a guest guitar player on many other dates with everyone from Miles Davis to Gil Evans and Freddie Hubbard in addition to leading his own various bands.

Jazz Guitar Chords & Arpeggio Patterns - Stacy McKee - This unique book includes 300 jazz guitar chord formations and matching single note arpeggio patterns in a quick reference format that no one has ever done before! Cross indexing makes this manual extremely easy to use and regardless of what style of music you play, we know you will find this to be a valuable, "must have" addition to your library. Stacy McKee was the featured guitarist with "Les Brown and The Band Of Renown" and for a limited time only, we will include an exclusive copy of his book FREE with your first order!
==> Click here to see the Stacy McKee Chord Melody Solo Collection <==

Wikipedia article on Steve Khan
Wikipedia article on jazz fusion

Please get in touch with us personally if you have any questions.
Just call 1-843-838-2657 for help or to place your order.

You can easily place your order by calling 1-843-838-2657 now!
OR click on this link to use our Secure Order Form All orders are backed by
our "exclusive" 30-Day No-Risk Guarantee! See Our Guarantee!