Sid Jacobs Guitar Tab Books, Instruction DVDs, Solos, Arrangements, Improvisation, Video Lessons
*FREE BOOK - "Jazz Guitar Chords & Arpeggio Patterns" by Stacy McKee (with 1st order)*
..................................................Chord Melody Guitar Music.......................................................
Easy Order Line 1-843-838-2657 Email - Steven@chordmelody.com
Acoustic Guitar Books/DVDs..........Classical Guitar Books/DVDs.............Lick Library Guitar DVDs
Beginner's Guitar Books/DVDs.......Country Guitar Books/DVDs..............Play Along Guitar Books/DVDs
Blues Guitar Books/DVDs................Flamenco Guitar Books/DVDs............Religious Guitar Books/DVDs
Brazilian Guitar Books/DVDs..........Jazz Guitar Course Books/DVDs........Robert Conti Guitar Books/DVDs
Celtic Guitar Books/DVDs................Jazz Guitar Books/DVDs (A-K)..........Rock Guitar Books/DVDs
Christian Guitar Books/DVDs..........Jazz Guitar Books/DVDs (L-Z)...........Spanish Guitar Books/DVDs
Secure Order Form
*Click Here For Featured DVDs Of The Week On Sale Now!!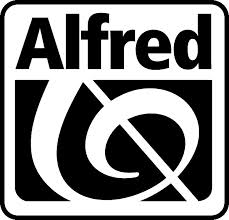 Chord Melody's New DVD Digital Download Service!
Now you can download over 4,000 DVDs instantly!

New Digital Download Service For Individual Guitar Tabs!
Now you can download guitar tab for individual songs instantly!



Our New Selection Of DVD Digital Downloads By True Fire!
Now you can download thousands of DVDs by True Fire instantly!

==> Click Here To Search By Artist Name or Band Name <==

Need Help Choosing The Right Guitar Book or Video? Peabody Conservatory
trained guitarist Steven Herron is available to answer questions and make recommendations
that will help you become a better guitarist! Just call 1-843-838-2657 now!!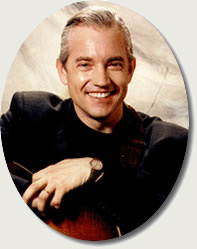 Sid Jacobs
Sid Jacobs grew up in Miami, Florida and began guitar lessons at the age of seven. As a teenager he became serious about jazz playing and would study and practice by day and sneak into the jazz clubs at night. When the Jacobs family moved to Nevada he obtained a position as guitar instructor at the University of Nevada, Las Vegas.

This made him, at eighteen, the youngest faculty member in the school's music department. While living in Nevada Sid found work in the hotel pit orchestras, and as touring accompanist to a number of celebrity singers and jazz artists.

After moving to Los Angeles Sid Jacobs developed the curriculum for the Jazz Guitar elective at the Musicians Institute and the Advanced Bebop and Jazz Guitar course at The Dick Grove School. In 1991 the CD It's Not Goodnight was released featuring his original compositions and improvisations. Through his involvement in education, his personal associations with jazz notables, and his own discipline Sid Jacobs continues to gain recognition as an influential educator, composer, and performing artist.

In reviewing a recent live performance, Los Angeles Times jazz critic Don Heckman characterized him in this way: "A highly articulate improvisor. Never at a loss for a new phrase, his improvisations seemed to unfold with the ever-changing fascination of a set of Bach variations." Sid currently divides his time among his pursuits as GIT instructor, musical equipment manufacturer's consultant, performance and recording artist, and jazz clinician.
Sid Jacobs - The Bill Evans Guitar Book - Book and Online Audio
Solo guitar arrangements include: "Funkallero, Laurie, Letter to Evan, My Bells, Orbit, Peace Piece, Peri's Scope, Remembering the Rain, A Simple Matter of Conviction, Time Remembered, Turn Out the Stars, The Two Lonely People, Very Early, Waltz for Debby".
Notation and tab / Fingerstyle...........................................Price - $19.95
Click To Hear Audio Samples
Sid Jacobs Plays "Turn Out The Stars"
Sid Jacobs - Complete Book Of Jazz Guitar Lines & Phrases - Book and Online Audio
Focuses on examining the vocabulary of modern jazz and the applications of contemporary harmony. Common musical phrases of the jazz language are used as illustrations in order that they may be immediately applied in playing situations. It is a concise, thorough exploration of the modern jazz vocabulary and takes the mystery out of jazz harmony while stressing its creative applications. The explanations are clear and easy to follow, and the notated examples are fun, challenging, and musically relevant.
Notation and tab...................................................................Price - $29.95
Sid Jacobs Plays "Waltz For Debby"
Sid Jacobs - Jazz Guitar Improvisation - Book and Online Video
Develop your solo skills with this comprehensive method with online audio of 99 full demonstration tracks, plus 16 video lessons available online for download or streaming. Topics covered include: common jazz phrases; applying scales and arpeggios; common jazz phrases; guide tones, non-chordal tones, fourths; and more. Includes standard notation and tablature. The audio is accessed online using the unique code inside each book and can be streamed or downloaded. The audio files include PLAYBACK+, a multi-functional audio player that allows you to slow down audio without changing pitch, set loop points, change keys, and pan left or right.
Notation and tab...................................................................Price - $19.95
Click To See Video Samples
Sid Jacobs Plays "Time Remembered"
Sid Jacobs - Modern Jazz Concepts For Guitar - Book and CD
Join the class and learn innovative improvisation techniques from jazz instructor Sid Jacobs, who teaches numerous sophisticated, important concepts and vocabulary used by jazz musicians today. He includes: voice-leading melodic lines, symmetrical scales and triad pairs. The accompanying CD includes 48 demonstration tracks - each example is played at full tempo and most are repeated at half speed.
Notation and tab...................................................................Price - $19.95
Click To Hear Audio Samples
Sid Jacobs Plays "Ruby My Dear"
Jazz Guitar Standards: Chord Melody Solos - Book and Online Audio
Chord melody arrangements for solo guitar include: "Body and Soul, Can't Help Lovin' That Man, I've Got You Under My Skin, What's New" -arranged by Ron Berman, "All The Things You Are, April in Paris, East of the Sun, Honeysuckle Rose, In Your Own Sweet Way, Just Friends" -arranged by Chris Buzzelli, "A Foggy Day, I Could Write a Book" -arranged by Charles Chapman, "Beautiful Love, Yesterdays" -arranged by Corey Christiansen, "How High the Moon, Moonlight in Vermont" -arranged by Mike Christiansen, "As Time Goes By, Bluesette, Bye Bye Blackbird, Invitation, It Don't Mean a Thing, You Stepped Out of a Dream" -arranged by Dave Frackenpohl, "All of You, But Not for Me" -arranged by Barry Greene, "The Days of Wine and Roses, Have You Met Miss Jones, Smoke Gets in Your Eyes, You Go to My Head" -arranged by Sid Jacobs, "I Love You, Watch What Happens" -arranged by Ken Karsh, "Alone Together, Lover Man, My Funny Valentine, Night and Day" -arranged by LaRue Nickelson, "I Can't Get Started, Satin Doll, Summertime" -arranged by John Purse, "The Way You Look Tonight, What Is This Thing Called Love" -arranged by Bruce Saunders, "Misty, Speak Low" -arranged by Rick Stone, "Embraceable You, Long Ago, Someone to Watch Over Me' -arranged by Jack Wilkins.
Notation and tab / Fingerstyle and pickstyle....................Price - $39.95
"All The Things You Are" Arranged By Chris Buzzelli
Guitarists who like Sid Jacobs also like:
The Hank Mackie Solo Guitar Collection
The Huey Long Solo Guitar Collection
The Johnny Smith Solo Guitar Collection
Jazz Guitar Chords & Arpeggio Patterns - Stacy McKee - This unique book includes 300 jazz guitar chord formations and matching single note arpeggio patterns in a quick reference format that no one has ever done before! Cross indexing makes this manual extremely easy to use and regardless of what style of music you play, we know you will find this to be a valuable, "must have" addition to your library. Stacy McKee was the featured guitarist with "Les Brown and The Band Of Renown" and for a limited time only, we will include an exclusive copy of his book FREE with your first order!
==> Click here to see the Stacy McKee Chord Melody Solo Collection <==
Wikipedia article on jazz guitar
Wikipedia article on jazz improvisation
Please get in touch with us personally if you have any questions.
Just call 1-843-838-2657 for help or to place your order.
You can easily place your order by calling 1-843-838-2657 now!
OR click on this link to use our Secure Order Form All orders are backed by
our "exclusive" 30-Day No-Risk Guarantee!
See
Our Guarantee!