Rolly Brown Guitar Tab Books, Instruction DVDs, Solos, Arrangements, Video Lessons
*FREE BOOK - "Jazz Guitar Chords & Arpeggio Patterns" by Stacy McKee (with 1st order)*
..................................................Chord Melody Guitar Music.......................................................
Easy Order Line 1-843-838-2657 Email - Steven@chordmelody.com
Acoustic Guitar Books/DVDs..........Classical Guitar Books/DVDs.............Lick Library Guitar DVDs
Beginner's Guitar Books/DVDs.......Country Guitar Books/DVDs..............Play Along Guitar Books/DVDs
Blues Guitar Books/DVDs................Flamenco Guitar Books/DVDs............Religious Guitar Books/DVDs
Brazilian Guitar Books/DVDs..........Jazz Guitar Course Books/DVDs........Robert Conti Guitar Books/DVDs
Celtic Guitar Books/DVDs................Jazz Guitar Books/DVDs (A-K)..........Rock Guitar Books/DVDs
Christian Guitar Books/DVDs..........Jazz Guitar Books/DVDs (L-Z)...........Spanish Guitar Books/DVDs
Secure Order Form
*Click Here For Featured DVDs Of The Week On Sale Now!!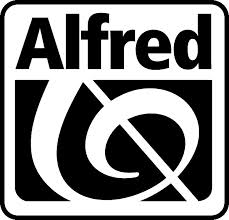 Chord Melody's New DVD Digital Download Service!
Now you can download over 4,000 DVDs instantly!

New Digital Download Service For Individual Guitar Tabs!
Now you can download guitar tab for individual songs instantly!



Our New Selection Of DVD Digital Downloads By True Fire!
Now you can download thousands of DVDs by True Fire instantly!

==> Click Here To Search By Artist Name or Band Name <==

Need Help Choosing The Right Guitar Book or Video? Peabody Conservatory
trained guitarist Steven Herron is available to answer questions and make recommendations
that will help you become a better guitarist! Just call 1-843-838-2657 now!!

Rolly Brown

With 47 years of experience on the acoustic guitar, Rolly Brown has been a National Fingerpicking Champion and a Philadelphia Music Award nominee. He has performed at the Philadelphia Folk Festival, the Tasmanian Folk Festival, and tons of places in between. He hosted the Guitar Wizards radio show which ran on public radio in Pennsylvania, Maryland, and Maine for several years, introducing listeners to guitarists and techniques usually searched out only by total guitar maniacs.

He has served as a sideman for Magpie, Winnie Winston, Saul Broudy, Jack McGann, Priscilla Herdman, Jay Ansill, and many others, and has performed extensively with National Flatpicking Champion Mark Cosgrove, and, until her tragic death, with the late fiddler and singer extraordinaire Freyda Epstein. For the past decade, Rolly has been a popular teacher and performer at a number of guitar camps, appearing at Steve Kaufman's Acoustic Kamps (Maryville TN), the Swannanoa Gathering (Asheville NC), Summer Acoustic Music Week in New Hampshire, the convention of the Chet Atkins Appreciation Society in Nashville TN, and others.

Rolly Brown Plays "Autumn Leaves"

Rolly Brown - Where Blues Meets Jazz - DVD
Guitarist Rolly Brown has spent a good bit of his guitar career navigating the territory between the more primal and emotional forms of blues and the more cerebral and sophisticated elements of jazz as they apply to the acoustic guitar. In this video lesson, he explores the large blurry area where the two closely related genres meet. Beginning with an exploration of how the bass line can imply chords which transform a basic 12 bar blues into a jazz progression, Rolly shows how a blues player can add a touch of jazz to his playing, and how a jazz player can increase the blues feel of certain jazz standards! This includes a discussion of scales, "blue notes", chord movement, and chord substitution as you also learn several outstanding arrangements. A detailed tab/music booklet is included as a PDF file on the DVD. Each tune is taught phrase by phrase and played slowly on a split-screen. Songs include: "Route 66, Drown in My Own Tears, and Lover Man (Oh Where Can You Be)".
(110 min) Printable Tab Booklet..........................................Price - $29.95
Also Available For Instant Download - Click Here Now!

Rolly Brown - The Art Of Noodling - DVD
The Art Of Noodling reflects Rolly Brown's ongoing campaign to offer user-friendly material which helps guitarists obtain more freedom on their instruments! In this case, "Noodling" refers to the ability to just pick up your guitar and make the music you hear in your head, whether it's a country blues, a folk song, or a free improvisation. The pathway is a series of specific exercises which can be learned and memorized, but which, one hopes, will also be used as templates or models which can lead you to interesting musical explorations. Rolly deals with various concepts about melodic noodling and chordal noodling, covered at 3 different levels of difficulty, offering a basic place to start, as well as material to revisit over time, as you advance. Topics include: playing from the heart, emotional content, C major scale and E blues scale up the neck, if you know C major you know A minor, figuring melodies by ear, higher quality noodling via pattern recognition, noodling with basic chords, flatpicking and fingerstyle noodling, sweep picking and arpeggios, expanding your basic chord repertoire, moving chords up the neck, composing a line and integrating it in your noodling, and practice ideas for arpeggios.
(114 min) Printable Tab Booklet..........................................Price - $29.95
Also Available For Instant Download - Click Here Now!

Rolly Brown - Uncaged & Free - DVD
Understanding, Implementing And Overcoming The Caged System. The CAGED System has become THE most popular of all the various methods for understanding how to navigate the guitar fingerboard! In this eye-opening DVD, Rolly Brown explains all of its' strengths and weaknesses, how to use it in order to get the maximum result with the least effort, and how to transcend its' weaknesses by becoming able to move up and down the neck in the most fluid and fluent fashion. Rolly teaches in elaborate detail: the five neck positions and their chord structures, the five most effortless major scale fingerings, superimposition of scales and chords, understanding chord movement in each position, blues scale fingerings of minor scales, horizontal and vertical concepts of navigation, as well as overcoming CAGED with interval scales, horizontal scales, sliding pentatonic scales, and arpeggios! If you've ever wanted to truly understand all of the ins and outs of The Caged System and how it can accelerate your command of the guitar - this is it!!
(121 min) Printable Tab Booklet..........................................Price - $29.95
Also Available For Instant Download - Click Here Now!

Rolly Brown - Owning A Jazz Standard - DVD
This in-depth DVD lesson focuses on developing a comprehensive understanding of a single tune, "Back Home In Indiana", as a model for learning and understanding jazz standards in general. You'll learn: the melody, keeping time in melody playing, the chord progression - developing free will, playing chord changes pickstyle and fingerstyle, understanding and implementing a bass line, combining bass movement and chord structures for comping, developing complex chord voicings, chord melody arranging, improvising melodically, improvising fingerstyle, and moving to a different key!
(94 min) Printable Tab Booklet............................................Price - $29.95
Also Available For Instant Download - Click Here Now!

Rolly Brown - Improvising: An Interactive Approach - DVD
In this truly unique DVD, Rolly Brown leads you through an organized approach to improvisation on the guitar! Starting with "Rolly's Rule" which is the notion that your guitar should recall aspects of the human voice, the lesson takes an interactive approach to exploring several different genres of musical improvisation, with Rolly playing instructive examples of these styles and then playing rhythm while you work through the exercises. You'll learn: the one, two, and three note solos, soloing over blues progressions, playing over archetypal major scale progressions, how to use chord tones and passing tones, integrating major and blues scales to understand all 12 tones, understanding the bluegrass mode, and soloing over jazz progressions!
(86 min) Printable Tab Booklet............................................Price - $29.95
Also Available For Instant Download - Click Here Now!

Rolly Brown - A Nuts & Bolts Approach To Chords - DVD
This exciting DVD lesson is designed to set you on the road to playing chordal swing and jazz guitar with the freedom of an accomplished improviser! It can help you hold a large repertoire of chords in your head, without recourse to "chord dictionaries" or other written material, and to then learn how these chords go together into sequences commonly found in swing and jazz standards as well as other music of the past century and beyond! Material covered includes: the simple "240 chords exercise" - 3 minutes a day to develop a great chord repertoire, the 5 string sets for 4 note chord voicings, the 3 basic chord families - how they work with each other and how the art of "chord substitution" provides an infinite amount of variability, the 3 most common systems of chord progressions and their variations, and how to start applying this material to actual tunes!
(102 min) Printable Tab Booklet..........................................Price - $29.95
Also Available For Instant Download - Click Here Now!

Rolly Brown - A Nuts & Bolts Approach To Melody - DVD
This comprehensive DVD lesson is designed to start you on the road to playing improvisationally over all manner of chord progressions! It will teach you how, with just a couple basic scales, you can understand how all of the twelve tones fit into a framework for soloing and then, how you can develop great soloing chops without even thinking about scales! Material covered includes: major and blues scales - the basic building blocks, understanding how each note sounds within a key signature by training your ear, "altered" and "hybrid blues" scales for more advanced ear training, pentatonic major scales for country-rock guitar, how to approach solo fingerstyle blues improvisation, Rolly's 3 step process for non-scale soloing, based on chord shapes and arpeggios, chord melody playing. physical mechanisms for expressive soloing. and making your music sound human!
(80 min) Printable Tab Booklet............................................Price - $29.95
Also Available For Instant Download - Click Here Now!

Rolly Brown - Solo Flatpicking Guitar - DVD
This DVD lesson focuses on solo pickstyle guitar, both for creating interesting accompaniments for singers and for playing solo instrumental tunes and breaks. Starting with a discussion of the mechanics of good right and left hand technique, you'll also learn: 3 basic pickstyle rhythm techniques, playing a melody, keeping the beat, connecting chords with bass runs, syncopated bass runs, crosspicking and rolls, devices for melody, the mighty middle finger, floating and arpeggios up the neck, and fiddle tune examples!
(90 min) Printable Tab Booklet............................................Price - $29.95
Also Available For Instant Download - Click Here Now!

Rolly Brown - Arranging For Fingerstyle Guitar - DVD
A Nuts & Bolts Approach. Rolly Brown teaches an organized approach to exploring and combining rhythm, melody, and harmony to create fingerstyle guitar arrangements. This lesson includes numerous tips, tools and techniques, a look at approaching different musical styles and just enough theoretical knowledge to get you started at arranging your own versions of whatever sort of music you want to create on the guitar. Numerous examples are shown and discussed. Topics include: arpeggiated rolling rhythms, arranging for constant alternate bass, chord choice and substitution, the essential tones concept, arranging with a walking bass line, Bossa Nova rhythm, ragtime, fingerstyle blues, and original compositions!
(97 min) Printable Tab Booklet............................................Price - $29.95
Also Available For Instant Download - Click Here Now!

Rolly Brown - Waste Not Thy Time - DVD
A Nuts & Bolts Approach To Get More Bang For Your Practice Buck! Rolly Brown has been practicing the guitar for 50 years, and, in that time, he's developed a large armamentarium of tools to aid and motivate himself and his students. In this two hour DVD, starting with his rule of "half work - half play", he shares many of these ideas, interspersed with teachings to help you better enjoy and understand music and the guitar from a simple "nuts and bolts" point of view. Whatever style of music you play, you want ways of practicing rhythm, harmony, and melody, the 3 building blocks of music. Whether you flatpick or fingerpick, play bluegrass, jazz, or folk music; whether you're trying to learn your first F chord, or looking for a method of practicing arpeggios to inform your jazz solos, this video offers tools and advice to improve your playing! Topics include: creativity and structuring your time, scales and modes, how to rapidly master new chords, arpeggios - bridging the gap between chords and melody, right hand technique, using a metronome, practicing with rhythm tracks, and sample practice routines!
(120 min) Printable Tab Booklet..........................................Price - $29.95
Also Available For Instant Download - Click Here Now!

Rolly Brown - Fingerpicking Guitar - 2 DVD Set
A Nuts & Bolts Approach. In this double DVD set, Rolly Brown teaches you how to fingerpick the guitar from the ground up, starting with the most basic components and, in a step-by-step method, marking the path from rank beginner to competent intermediate and advanced player. If you know a few basic chords on the guitar, then you're ready to start working with these DVDs. Also, if you've played fingerstyle guitar for 20 years but never quite gotten beyond playing specific arrangements of tunes, or if you feel that there's still something missing in your playing then you are also ready for these DVDs! Topics include: the 4 basic building blocks of fingerpicking, combining the building blocks, pattern picking - a means not an end, improvising melody while keeping the bass going, exploring the details of syncopation, detailed instruction and transcriptions for 11 note-for-note solo guitar arrangements of folk and blues tunes! Songs include: "My Old Kentucky Home, Careless Love, Wayfaring Stranger, Crow Jane, Gambler's Blues, Nobody Knows You When You're Down and Out, Make Me A Pallet On Your Floor, Angeline The Baker, Redwing, Shine On Harvest Moon, and Rolly's Rag".
(231 min) Printable Tab Booklet..........................................Price - $39.95
Also Available For Instant Download - Click Here Now!

Rolly Brown - Ear Training For The Guitarist - DVD
Rolly Brown leads you through a series of lessons designed particularly to help guitarists hear, understand, and learn guitar music. The emphasis here is on hearing and identifying sound, with only the bare minimum of music theory information required to help you organize sound into understandable patterns. Included are quizzes and exercises about some very basic scales and melodies, then on to some chords and chord progressions. These give you ample opportunity to test your listening skills on the included material, while also suggesting a protocol for creating any number of your own quizzes at any level from beginner to advanced.
(103 min) Printable Tab Booklet..........................................Price - $29.95
Also Available For Instant Download - Click Here Now!

Rolly Brown - Exploring Fingerstyle Jazz - DVD
Choosing four of his favorite jazz standards, Rolly Brown presents an inside view into his construction of a solo fingerstyle guitar version of each tune. With a concentration on sophisticated but easily fingered chord positions, this lesson offers an excellent introduction into the world of jazz for folk, pop, or blues guitarists who are ready to expand their panorama of musical colors. The tunes move from the more familiar keys, C and G, into approachable "starter" keys for jazz: F and Bb, and move from the more predictable "The Way You Look Tonight" to the more structurally challenging "Stella By Starlight". Tab PDFs help the student learn specific arrangements for each tune while the video lessons give ample ideas for expanding and improvising on the tunes. Each tune is taught phrase by phrase and played slowly on a split-screen. Songs include: "The Way You Look Tonight, Darn That Dream, It Could Happen To You, and Stella by Starlight".
(95 min) Printable Tab Booklet............................................Price - $29.95
Also Available For Instant Download - Click Here Now!

Rolly Brown - Rolly On The Blues - DVD
In this beginners' guide to playing acoustic fingerstyle blues, Rolly Brown teaches the essential nuts and bolts for getting acquainted with some primary forms of this wide-ranging topic. The starting point is the solo 12 bar blues in the key of E, influenced by the primal sounds of the playing of the great Lightnin' Hopkins. Within this simple but eloquent structure, Rolly explores right hand skills for carrying bass and melody simultaneously, coupled with an understanding of basic blues scale structure and phrasing, all under the aegis of "Rolly's Rule" ("Make it sound human!"). Rolly also teaches you: * Chord shapes * Examples of rhythm, melody & chords in E * Playing up the neck * Playing in the keys of E, A, and C * Chord figures in E * Creating blues licks * Double stops.
(95 min) Printable Tab Booklet............................................Price - $29.95
Also Available For Instant Download - Click Here Now!

Rolly Brown - The Guitar Of Bert Jansch - DVD
Bert Jansch was one of the most influential and unique guitarists to emerge from the British folk music scene of the '60s. His influence can be traced in the playing of Neil Young, Johnny Marr and countless others! Over the course of nearly 50 years, he produced a prodigious body of work as a solo guitarist, singer and songwriter, as a member of the seminal "folk baroque" band Pentangle, as a duo with his equally revered friend John Renbourn and in a variety of other ensemble situations. In this DVD, Rolly Brown explores and teaches a representative selection from the folk, traditional, and blues segment of his guitar arrangements ranging from simple early folk guitar settings like "Running From Home" to his most iconic, sophisticated and original pieces like "Reynardine" and "Black Waterside" which was recorded by Jimmy Page under the title of "Black Mountainside" as well as "Angie" which was recorded by Paul Simon. These are carefully arranged little gems and his virtuosity as a guitarist allowed him to have a very specific and beautifully wrought arrangement while still showing an ability to create a number of subtle variations which occurred in his recordings over the years. Along with teaching the arrangements, Rolly also teaches many of the variations, introductions, and endings that Bert used! Songs include: "Running From Home, Blues Run The Game, Strollin' Down The Highway, In The Bleak Midwinter, Angie, One For Jo, Black Waterside, First Time Ever I Saw Your Face, Reynardine".
(144 min) Printable Tab Booklet..........................................Price - $29.95
Also Available For Instant Download - Click Here Now!

Guitarists who like Rolly Brown also like:
The Hank Mackie Solo Guitar Collection

The Huey Long Solo Guitar Collection

The Johnny Smith Solo Guitar Collection

Jazz Guitar Chords & Arpeggio Patterns - Stacy McKee - This unique book includes 300 jazz guitar chord formations and matching single note arpeggio patterns in a quick reference format that no one has ever done before! Cross indexing makes this manual extremely easy to use and regardless of what style of music you play, we know you will find this to be a valuable, "must have" addition to your library. Stacy McKee was the featured guitarist with "Les Brown and The Band Of Renown" and for a limited time only, we will include an exclusive copy of his book FREE with your first order!
==> Click here to see the Stacy McKee Chord Melody Solo Collection <==

Wikipedia article on chord melody soloing
Wikipedia article on fingerstyle guitar

Please get in touch with us personally if you have any questions.
Just call 1-843-838-2657 for help or to place your order.

You can easily place your order by calling 1-843-838-2657 now!
OR click on this link to use our Secure Order Form All orders are backed by
our "exclusive" 30-Day No-Risk Guarantee! See Our Guarantee!