Lightnin' Hopkins Guitar Tab Books, Instruction DVDs, Solos, Licks, Arrangements, Video Lessons
*FREE BOOK - "Jazz Guitar Chords & Arpeggio Patterns" by Stacy McKee (with 1st order)*
..................................................Chord Melody Guitar Music.......................................................
Easy Order Line 1-843-838-2657 Email - Steven@chordmelody.com
Acoustic Guitar Books/DVDs..........Classical Guitar Books/DVDs.............Lick Library Guitar DVDs
Beginner's Guitar Books/DVDs.......Country Guitar Books/DVDs..............Play Along Guitar Books/DVDs
Blues Guitar Books/DVDs................Flamenco Guitar Books/DVDs............Religious Guitar Books/DVDs
Brazilian Guitar Books/DVDs..........Jazz Guitar Course Books/DVDs........Robert Conti Guitar Books/DVDs
Celtic Guitar Books/DVDs................Jazz Guitar Books/DVDs (A-K)..........Rock Guitar Books/DVDs
Christian Guitar Books/DVDs..........Jazz Guitar Books/DVDs (L-Z)...........Spanish Guitar Books/DVDs
Secure Order Form
*Click Here For Featured DVDs Of The Week On Sale Now!!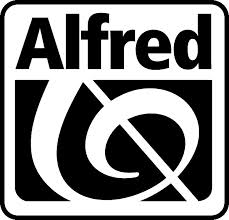 Chord Melody's New DVD Digital Download Service!
Now you can download over 4,000 DVDs instantly!

New Digital Download Service For Individual Guitar Tabs!
Now you can download guitar tab for individual songs instantly!



Our New Selection Of DVD Digital Downloads By True Fire!
Now you can download thousands of DVDs by True Fire instantly!

==> Click Here To Search By Artist Name or Band Name <==

Need Help Choosing The Right Guitar Book or Video? Peabody Conservatory
trained guitarist Steven Herron is available to answer questions and make recommendations
that will help you become a better guitarist! Just call 1-843-838-2657 now!!

Lightnin' Hopkins - Deep Texas Blues: The Early Blues Of Lightnin' Hopkins - 2 DVD Set
The guitar style of Lightnin' Hopkins itself came along at the perfect time: the advent of the electric guitar. His style, strong rhythms punctuated by his flowing but compact lead lines created a stinging and heart-tearing evocative sound. Lightnin's guitar style and technique worked great for both the acoustic or electrical guitars. The blues of Freddie King, Albert Collins, the Vaughan brothers, Billy Gibbons, testify to the power of this style. Lightnin' connects the generations of players, starting with Blind Lemon Jefferson, for whom he was lead-boy in the early 1920s. Standing tall at the center of the Texas Blues story is Lightnin' Hopkins. In this double DVD set, Ernie Hawkins covers songs in unusual keys such as: drop D "Sugar Mama", in drop D but played in the key of A "Santa Fe Blues", in G "Bad Luck and Trouble", as well as in the usual blues in A, "Come Back Baby" and the country gospel "Needed Time" in the key of E. As a bonus, Ernie teaches his version of "Lightnin's Hideway", the Freddie King tune coming back home to Lightnin'. Ernie teaches phrase by phrase and then uses the split-screen so you can carefully study what each hand is doing!
(186 min) Printable Tab Booklet..........................................Price - $39.95
Also Available For Instant Download - Click Here Now!

Lightnin' Hopkins - The Guitar Of Lightnin' Hopkins - DVD
Taught by Ernie Hawkins. This DVD presents a unique opportunity to go to the source of Texas blues and learn from the master who inspired generations of guitar heroes. Offered here are all the basics, many of the secrets and tricks of Lightnin's deeply accomplished deceptively simple acoustic Texas boogie guitar style. This lesson features rare video footage of Lightnin' from the 1950's and 1960's. Lightnin' plays the tune and then Ernie analyzes it lick by lick. Tunes include: "Pull A Party, Goin' Down Slow, Shining Moon, Baby Please Don't Go, Take Me Back".
(93 min) Printable Tab Booklet.............................................Price - $29.95
Also Available For Instant Download - Click Here Now!

Lightnin' Hopkins - Rare Performances: 1960 - 1979 - DVD
This DVD offers a fresh reflection of one of the most deeply creative and entertaining characters who ever sang and played the blues - Lightnin' Hopkins! Tunes include: "Lonesome Road, Lightnin's Blues, Baby Please Don't Go, Mojo Hand, Take Me Back, Hurricane Beulah, Baby Scratch My Back, Couldn't Be Satisfied, Questionnaire Blues, Ain't It Crazy, Shining Moon, Black and Evil, Lightnin's Boogie, What'd I Say, How Long Has It Been, Ain't No Cadillac, Rock Me Baby". Also includes bonus footage: "Don't The Moon Look Pretty, Mojo Hand, Black and Evil, Good Night Blues, Baby Come Go Home With Me, Going Down Slow, Bunion Stew, Let's Pull A Party".
(70 min) Biographical Booklet included..............................Price - $24.95
Also Available For Instant Download - Click Here Now!

Jazz Guitar Chords & Arpeggio Patterns - Stacy McKee - This unique book includes 300 jazz guitar chord formations and matching single note arpeggio patterns in a quick reference format that no one has ever done before! Cross indexing makes this manual extremely easy to use and regardless of what style of music you play, we know you will find this to be a valuable, "must have" addition to your library. Stacy McKee was the featured guitarist with "Les Brown and The Band Of Renown" and for a limited time only, we will include an exclusive copy of his book FREE with your first order!
==> Click here to see the Stacy McKee Chord Melody Solo Collection <==

Wikipedia article on Lightnin Hopkins
Wikipedia article on blues slide guitar

Please get in touch with us personally if you have any questions.
Just call 1-843-838-2657 for help or to place your order.

You can easily place your order by calling 1-843-838-2657 now!
OR click on this link to use our Secure Order Form All orders are backed by
our "exclusive" 30-Day No-Risk Guarantee!

See Our Guarantee!