Robert Yelin Guitar Tab Books, Chord Melody Solos, Instruction DVDs, Arrangements, Lessons
*FREE BOOK - "Jazz Guitar Chords & Arpeggio Patterns" by Stacy McKee (with 1st order)*
..................................................Chord Melody Guitar Music.......................................................
Easy Order Line 1-843-838-2657 Email - Steven@chordmelody.com
Acoustic Guitar Books/DVDs..........Classical Guitar Books/DVDs.............Lick Library Guitar DVDs
Beginner's Guitar Books/DVDs.......Country Guitar Books/DVDs..............Play Along Guitar Books/DVDs
Blues Guitar Books/DVDs................Flamenco Guitar Books/DVDs............Religious Guitar Books/DVDs
Brazilian Guitar Books/DVDs..........Jazz Guitar Course Books/DVDs........Robert Conti Guitar Books/DVDs
Celtic Guitar Books/DVDs................Jazz Guitar Books/DVDs (A-K)..........Rock Guitar Books/DVDs
Christian Guitar Books/DVDs..........Jazz Guitar Books/DVDs (L-Z)...........Spanish Guitar Books/DVDs
Secure Order Form
*Click Here For Featured DVDs Of The Week On Sale Now!!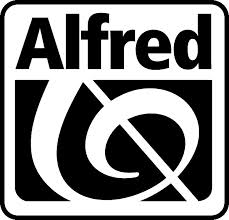 Chord Melody's New DVD Digital Download Service!
Now you can download over 4,000 DVDs instantly!

New Digital Download Service For Individual Guitar Tabs!
Now you can download guitar tab for individual songs instantly!



Our New Selection Of DVD Digital Downloads By True Fire!
Now you can download thousands of DVDs by True Fire instantly!

==> Click Here To Search By Artist Name or Band Name <==

Need Help Choosing The Right Guitar Book or Video? Peabody Conservatory
trained guitarist Steven Herron is available to answer questions and make recommendations
that will help you become a better guitarist! Just call 1-843-838-2657 now!!

Robert Yelin - Jazz Classics For Solo Guitar - Book
Includes chord melody solos by Robert Yelin of: "All Of You, April in Paris, Beautiful Love, Cheek to Cheek, Come Rain or Come Shine, Cry Me a River, Day By Day, Easy Living, God Bless the Child, Georgia on My Mind, Here's That Rainy Day, I Can't Get Started With You, I Remember You, I Thought About You, I've Grown Accustomed to Her Face, Imagination, It Could Happen To You, It Might As Well Be Spring, Little Girl Blue, Lover, Moonlight in Vermont, My Foolish Heart, My Romance, The Night Has a Thousand Eyes, Nuages, Samba De Orfeu, Satin Doll, Sophisticated Lady, Stardust, Tenderly, Unchained Melody, Wave, What's New, When I Fall In Love, Willow Weep For Me".
Notation and tab / Pickstyle..................................................Price - $19.95

"I Can't Get Started With You" Arranged By Robert Yelin

Robert Yelin - Jazz Favorites For Solo Guitar - Book
Includes chord melody solos of: "Angel Eyes, Autumn in New York, Body and Soul, Call Me Irresponsible, Dancing on the Ceiling, Don't Get Around Much Anymore, Easy to Love (You'd Be So Easy to Love), Fly Me to the Moon, The Gift, Honeysuckle Rose, How Deep Is the Ocean, I Could Write a Book, I Don't Stand a Ghost of a Chance, I'll Remember April, In a Mellow Tone, In the Wee Small Hours of the Morning, Just the Way You Are, The Lady Is a Tramp, Lush Life, Midnight Sun, Mood Indigo, My One and Only Love, My Shining Hour, Nature Boy, On a Clear Day, Polka Dots and Moonbeams, Skylark, Solitude, Speak Low, Take the "A" Train, There Is No Greater Love, We'll Be Together Again, Where or When, Witchcraft, You'd Be So Nice to Come Home To".
Notation and tab / Pickstyle..................................................Price - $19.95

"Just The Way You Are" Arranged By Robert Yelin

Robert Yelin - Jazz Gems For Solo Guitar - Book
Includes chord melody solos of: "After You've Gone, Alfie, Alice in Wonderland, Along Came Betty, The Breeze and I, Chelsea Bridge, A Child Is Born, The Christmas Song (Chestnuts Roasting on an Open Fire), Come Sunday, Do Nothing Till You Hear From Me, East of the Sun, Every Time We Say Goodbye, For All We Know, Four, How Insensitive, I Get Along Without You Very Well, I Remember Clifford, I Should Care, I've Got the World On a String, It's Only a Paper Moon, It's You or No One, Lament, Last Night When We Were Young, Manha de Carnaval, Meditation, Mercy Mercy Mercy, Moonlight Becomes You, Poor Butterfly, Stompin' At the Savoy, Sweet and Lovely, This Is All I Ask, Waltz for Debby, Yardbird Suite, You'll Never Walk Alone, You've Changed".
Notation and tab / Pickstyle..................................................Price - $19.95

"Skylark" Arranged By Robert Yelin

Robert Yelin - Jazz Standards For Solo Guitar - Book
Includes chord melody solos of: "Ain't Misbehavin', But Beautiful, Autumn Leaves, Bewitched, Cherokee (Indian Love Song), Darn That Dream, A Day in the Life of a Fool (Manha De Carnaval), Falling in Love With Love, Girl Talk, Have You Met Miss Jones?, I Got It Bad and That Ain't Good, I Hear a Rhapsody, I've Got You Under My Skin, If I Should Lose You, Isn't It Romantic, In a Sentimental Mood, It Never Entered My Mind, Like Someone in Love, Lullaby of Birdland, Misty, My Favorite Things, My Funny Valentine, The Nearness of You, A Nightingale Sang in Berkeley Square, Out of Nowhere, Prelude to a Kiss, Slightly Out of Tune (Desafinado), Softly As in a Morning Sunrise, Stella by Starlight, Tangerine, There Will Never Be Another You, This Can't Be Love, When Sunny Gets Blue, The Very Thought of You, Yesterday".
Notation and tab / Pickstyle..................................................Price - $19.95

"Fly Me To The Moon" Arranged By Robert Yelin

Robert Yelin - Jazz Treasures For Solo Guitar - Book
Includes chord melody solos of: "All The Things You Are, Always, Besame Mucho, Bluesette, Broadway, Can't Help Lovin' That Man, Dearly Beloved, Dreamsville, A Fine Romance, The Folks Who Live On The Hill, For Heaven's Sake, The Girl From Ipanema, How High the Moon, I Love Paris, I'll Never Smile Again, I'm Beginning to See the Light, I'm Just a Lucky So and So, I'm Old Fashioned, It's Easy to Remember, Long Ago and Far Away, Lover Man, A Man and a Woman, More Than You Know, Ol' Man River, Old Devil Moon, One Note Samba, Smoke Gets In Your Eyes, The Song Is You, A Sunday Kind of Love, Watch What Happens, The Way You Look Tonight, With a Song in My Heart, Yesterdays, You Brought a New Kind of Love to Me, You Don't Know What Love Is".
Notation and tab / Pickstyle..................................................Price - $19.95

"In The Wee Small Hours Of The Morning" Arranged By Robert Yelin

Guitarists who like Robert Yelin also like:
The Hank Mackie Solo Guitar Collection

The Huey Long Solo Guitar Collection

The Johnny Smith Solo Guitar Collection

Robert Yelin - Chord Melody Solo Master!
Compiled & Edited By Steven Herron

Robert Yelin was born on September 25, 1944 in Yonkers, N.Y. His family moved to New Rochelle, N.Y. when he was 9. He started to take an interest in the guitar at the age of 15 after hearing some records by rock and roll guitar players Chuck Berry and Bo Diddley. Robert began to take guitar lessons from Gus DeGazio, a local teacher who played him Johnny Smith's well-known recording of "Moonlight in Vermont". From that moment on he came to know that this was the kind of music he wanted to play!

Yelin continued his guitar lessons with DeGazio now dedicating himself completely to jazz. It was at this point in time that Robert began his comprehensive collection of recordings by all of the famous jazz guitar players. He studied guitar technique and harmony for three years with Augie Lamont and advanced his jazz guitar understanding by watching the leading jazz guitarists of the day including the likes of Kenny Burrell, Jim Hall, and Chuck Wayne play in New York city jazz clubs.

By the time Robert Yelin was 18 years of age he was playing solo jazz guitar in dining establishments and when he turned 20 he chose to become a full-time professional guitarist. For the next 15 years Yelin performed at many of the leading New York jazz spots including The Village Gate and Sweet Basil's. He incorporated this profession with a day time job in the family clothing manufacturing company.

He is also a prolific arranger and writer on the guitar. From 1968 - 1982 he edited 30 articles for Guitar Player Magazine alone as well as wrote articles for Downbeat and Cadence Magazines. Starting in 1982, Robert became a professor at the University Of Colorado where he taught the history of jazz and supervised the jazz guitar ensemble there.

It was likewise during that same year that Robert Yelin was diagnosed with diabetes and muscular dystrophy. The physical issues from these ailments brought his jazz guitar playing career to an end. With a combination of excellent medical attention and personal determination, Yelin was able to begin playing once more in 1996.

Robert Yelin is a special figure in the jazz guitar world. In addition to being a skilled performer he has one of the world's largest collections of jazz guitar audio and video recordings. His video collection has been a fantastic source of reference to historians and jazz guitar lovers alike!

I had the pleasure of leisurely spending an afternoon with Robert Yelin at his house in Littleton, Colorado when I was close to being 35 years old. He played a few of his beautiful jazz guitar chord melody arrangements for me on a stunning Gibson Kalamazoo Award Model archtop guitar that he owned.

I immediately understood why Robert was referred to in jazz guitar circles as a "guitar chordiologist". He had quite a collection of jazz guitar chords under his fingers to say the least! For my part, I played some Bach compositions for him on my Manuel Contreras classical guitar and I think he really got a kick out of hearing them!

Jazz Guitar Chords & Arpeggio Patterns - Stacy McKee - This unique book includes 300 jazz guitar chord formations and matching single note arpeggio patterns in a quick reference format that no one has ever done before! Cross indexing makes this manual extremely easy to use and regardless of what style of music you play, we know you will find this to be a valuable, "must have" addition to your library. Stacy McKee was the featured guitarist with "Les Brown and The Band Of Renown" and for a limited time only, we will include an exclusive copy of his book FREE with your first order!
==> Click here to see the Stacy McKee Chord Melody Solo Collection <==

Wikipedia article on chord melody soloing
Wikipedia article on jazz guitar

Please get in touch with us personally if you have any questions.
Just call 1-843-838-2657 for help or to place your order.

You can easily place your order by calling 1-843-838-2657 now!
OR click on this link to use our Secure Order Form All orders are backed by
our "exclusive" 30-Day No-Risk Guarantee!

See Our Guarantee!