Mimi Fox Guitar Tab Books, Instruction DVDs, Solos, Arrangements, Video Lessons
*FREE BOOK - "Jazz Guitar Chords & Arpeggio Patterns" by Stacy McKee (with 1st order)*
..................................................Chord Melody Guitar Music.......................................................
Easy Order Line 1-843-838-2657 Email - Steven@chordmelody.com
Acoustic Guitar Books/DVDs..........Classical Guitar Books/DVDs.............Lick Library Guitar DVDs
Beginner's Guitar Books/DVDs.......Country Guitar Books/DVDs..............Play Along Guitar Books/DVDs
Blues Guitar Books/DVDs................Flamenco Guitar Books/DVDs............Religious Guitar Books/DVDs
Brazilian Guitar Books/DVDs..........Jazz Guitar Course Books/DVDs........Robert Conti Guitar Books/DVDs
Celtic Guitar Books/DVDs................Jazz Guitar Books/DVDs (A-K)..........Rock Guitar Books/DVDs
Christian Guitar Books/DVDs..........Jazz Guitar Books/DVDs (L-Z)...........Spanish Guitar Books/DVDs
Secure Order Form
*Click Here For Featured DVDs Of The Week On Sale Now!!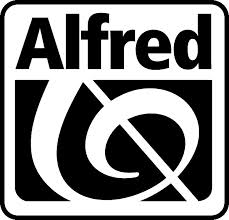 Chord Melody's New DVD Digital Download Service!
Now you can download over 4,000 DVDs instantly!

New Digital Download Service For Individual Guitar Tabs!
Now you can download guitar tab for individual songs instantly!

Our New Selection Of DVD Digital Downloads By True Fire!
Now you can download thousands of DVDs by True Fire instantly!
==> Click Here To Search By Artist Name or Band Name <==
Need Help Choosing The Right Guitar Book or Video? Peabody Conservatory
trained guitarist Steven Herron is available to answer questions and make recommendations
that will help you become a better guitarist! Just call 1-843-838-2657 now!!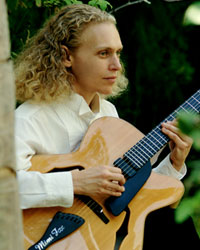 Mimi Fox
"Guitarist Mimi Fox has not only mastered the traditional forms, she has managed to reinvigorate them." - Guitar Player Magazine. Internationally renowned guitarist, composer, and recording artist Mimi Fox has been named a winner in six consecutive Downbeat Magazine international critic's polls and is one of the most widely acclaimed jazz guitarists on today's scene.

Mimi has performed and recorded with Branford Marsalis, Davis Sanchez, Diana Krall, The Manhattan Transfer, Joey DeFrancesco, and fellow guitarists Charlie Byrd, Stanley Jordan, Charlie Hunter, and Mundell Lowe. She has also shared the stage with legends Stevie Wonder and John Sebastian and was featured on La Guitara, a special project of Vanguard recording artist Patty Larkin. Mimi has also released eight highly acclaimed albums as a leader.

Mimi maintains a whirlwind touring schedule, playing major festivals from New York to Tokyo, including tours of the Caribbean, Japan, Thailand, Australia, New Zealand, and Europe. International festivals include the Montreal Jazz Festival, The Kennedy Center, The Guinness Cork Jazz Festival, the Perth International Jazz Festival, and the Monterey Jazz Festival among countless others.

Stateside, she has headlined at elite jazz venues including the Blue Note, Merkin Concert Hall, Sweet Rhythm, and The Village Gate in New York City, the Regattabar and Scullers in Boston, Blues Alley in Washington DC, Triple Door and Jazz Alley in Seattle, and Yoshi's and the Great American Music Hall in San Francisco. Mimi Has appeared on numerous television shows, including "BET on Jazz", and as a guest on many radio shows, including NPR's "Piano Jazz" with Marian McPartland.

Mimi has also written and performed original scores for orchestras, documentary films and dance projects while receiving grants from prestigious organizations such as Meet The Composer and The California Arts Council. A respected and devoted educator with several popular books and DVDs, Mimi conducts clinics worldwide and heads the guitar department at the Jazz School in Berkeley, and is adjunct professor of jazz studies at New York University.

Whether delivering jaw-dropping solo sets, performing dazzling duets with sympathetic partners, or leading a hard-charging combo, Mimi is a consummate improviser who seizes the imagination of her listeners with her passion, soul and unerring ear for beauty. "Mimi plays with tremendous fire, she can pretty much do anything she wants with the guitar". - Joe Pass
Mimi Fox - Arpeggio Studies On Jazz Standards - Book and Online Audio
In conjunction with scales, arpeggios make up the essential building blocks of a jazz guitarist's vocabulary. They are also great for building your technique as they force you to play positions and fingerings that may be new to you. Mimi Fox teaches lessons on triad shapes, II-V-I studies, chord / arpeggio shapes, arpeggio studies over standards and arpeggio studies through a piece of music. Songs include: "Summertime Arpeggios, Day and Night, All the Things You Ain't, Winter Leaves".
Notation, tab and chord diagrams.....................................Price - $19.95
Click To Hear Audio Samples
Mimi Fox Plays "Lullaby Of The Leaves"
Mimi Fox - Graduated Soloing - Book and Online Audio
This method book by renowned jazz guitarist Mimi Fox utilizes a unique approach to helping guitarists develop strong solos! Scales, arpeggios, patterns, and syncopated rhythms are introduced in a logical clear fashion. All of this is then applied to the "graduated" studies that follow. Starting with simple melodies, and then progressively adding more complex figures based on arpeggios, scales, passing tones, and syncopated rhythms the "graduated" solos will teach students how to develop their own great solos by using the techniques contained herein. "Graduated Soloing" is stuffed full of great ideas, patterns, and licks drawn from Mimi's many years of playing with the top musicians in jazz and pop music. The book concludes with an explosive solo of Mimi improvising over a 12 bar blues progression and includes her detailed analysis of the solo!
Notation and tab..................................................................Price - $19.95
Mimi Fox Plays "When The Saints Go Marching In"
Guitarists who like Mimi Fox also like:
The Hank Mackie Solo Guitar Collection
The Huey Long Solo Guitar Collection
The Johnny Smith Solo Guitar Collection
Jazz Guitar Chords & Arpeggio Patterns - Stacy McKee - This unique book includes 300 jazz guitar chord formations and matching single note arpeggio patterns in a quick reference format that no one has ever done before! Cross indexing makes this manual extremely easy to use and regardless of what style of music you play, we know you will find this to be a valuable, "must have" addition to your library. Stacy McKee was the featured guitarist with "Les Brown and The Band Of Renown" and for a limited time only, we will include an exclusive copy of his book FREE with your first order!
==> Click here to see the Stacy McKee Chord Melody Solo Collection <==
Wikipedia article on Mimi Fox
Wikipedia article on jazz guitar
Please get in touch with us personally if you have any questions.
Just call 1-843-838-2657 for help or to place your order.
You can easily place your order by calling 1-843-838-2657 now!
OR click on this link to use our Secure Order Form All orders are backed by
our "exclusive" 30-Day No-Risk Guarantee!
See
Our Guarantee!