John Jorgenson Guitar Tab Books, Instruction DVDs, Solos, Arrangements, Video Lessons
*FREE BOOK - "Jazz Guitar Chords & Arpeggio Patterns" by Stacy McKee (with 1st order)*
..................................................Chord Melody Guitar Music.......................................................
Easy Order Line 1-843-838-2657 Email - Steven@chordmelody.com
Acoustic Guitar Books/DVDs..........Classical Guitar Books/DVDs.............Lick Library Guitar DVDs
Beginner's Guitar Books/DVDs.......Country Guitar Books/DVDs..............Play Along Guitar Books/DVDs
Blues Guitar Books/DVDs................Flamenco Guitar Books/DVDs............Religious Guitar Books/DVDs
Brazilian Guitar Books/DVDs..........Jazz Guitar Course Books/DVDs........Robert Conti Guitar Books/DVDs
Celtic Guitar Books/DVDs................Jazz Guitar Books/DVDs (A-K)..........Rock Guitar Books/DVDs
Christian Guitar Books/DVDs..........Jazz Guitar Books/DVDs (L-Z)...........Spanish Guitar Books/DVDs
Secure Order Form
*Click Here For Featured DVDs Of The Week On Sale Now!!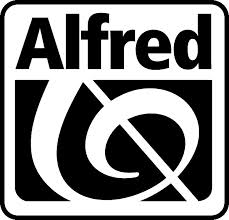 Chord Melody's New DVD Digital Download Service!
Now you can download over 4,000 DVDs instantly!

New Digital Download Service For Individual Guitar Tabs!
Now you can download guitar tab for individual songs instantly!

Our New Selection Of DVD Digital Downloads By True Fire!
Now you can download thousands of DVDs by True Fire instantly!
==> Click Here To Search By Artist Name or Band Name <==
Need Help Choosing The Right Guitar Book or Video? Peabody Conservatory
trained guitarist Steven Herron is available to answer questions and make recommendations
that will help you become a better guitarist! Just call 1-843-838-2657 now!!
John Jorgenson is perhaps best known as a founding member of the Desert Rose Band, for his dazzling fretwork with the super guitar trio The Hellecasters, from his six-year stint as a member of Elton John's band, and his session work with a diverse range of artists including rock icons Elton John, Bob Dylan, Bonnie Raitt and Bob Seger, country legends Willie Nelson, Johnny Cash, Emmy Lou Harris and Hank Williams Jr., and international superstars like Barbara Streisand and Luciano Pavarotti.
Even though he has made his living playing primarily rock, country, and pop music John's love for jazz and swing music dates back to his youth when his father James was conducting for The Benny Goodman Orchestra. John, who idolized Goodman, actually got to play with his hero while his father led the way.
As accomplished on clarinet as he is on guitar, Jorgenson's first swing recording "After You've Gone" was a tribute to both his heroes, Django Reinhardt and Benny Goodman. Released in 1985, John played Django style Gypsy jazz on the first side of the LP and recreated the sound of the Benny Goodman Quintet, playing both Charlie Christian's electric guitar parts and Goodman's swinging clarinet style on the other.
His 2004 release Franco-American Swing, which primarily features John's original swing music, has received rave reviews. In the world of Gypsy jazz music, John Jorgenson has long been known as one of the true American masters of the Django Reinhardt guitar style. In 2003, when the musical director for John Duigan's film Head In The Clouds was looking for someone who could faithfully re-record two tracks from the Quintet of the Hot Club of France for use in the film Guitar Player Magazine's editor recommended Jorgenson.
John not only transcribed and recorded the Hot Club's "Blue Drag" and "Minor Swing" for use in the film, he also played the role of Django Reinhardt in the movie. John has also performed with leading European Gypsy jazz artists Bireli Lagrene and Romane, appeared on recordings with Babik Reinhardt and Angelo Debarre, and has written many articles and lessons for national and international guitar magazines.
John Jorgenson - Shredding Django Style!
John Jorgenson - Intro To Gypsy Jazz Guitar - Book, CD & DVD
In this 2-hour DVD lesson, Jorgenson provides the foundational information and practice material necessary for you to gain an understanding of the Gypsy jazz guitar style. The first half of this volume addresses the important element of Gypsy jazz rhythm. After discussing correct right hand rhythm technique, Jorgenson teaches the closed chord forms of a basic blues progression and then systematically introduces new chords into that progression to add "color" and "spice" while also introducing you to the characteristic "moving chord" style of Gypsy rhythm. After addressing the basic blues progression, Jorgenson then transitions into the more Gypsy sounding minor blues progression and introduces the "three-note" chords which are prominent in Gypsy style rhythm guitar. The second half of this first volume addresses soloing. Here Jorgenson not only lays the groundwork of Gypsy jazz soloing, but in the process also presents you with a method which serves to greatly enhance your understanding of the fingerboard and improvisational playing. Jorgenson teaches arpeggios, note maps, lead patterns and Gypsy techniques in every area of the fingerboard and in various keys. Additionally, he masterfully shows how the arpeggios and patterns relate to one another. An audio CD with play-along practice tracks is also included!
Notation, tab and chord diagrams.....................................Price - $39.95
Guitarists who like John Jorgenson also like:
The Hank Mackie Solo Guitar Collection
The Huey Long Solo Guitar Collection
The Johnny Smith Solo Guitar Collection
Jazz Guitar Chords & Arpeggio Patterns - Stacy McKee - This unique book includes 300 jazz guitar chord formations and matching single note arpeggio patterns in a quick reference format that no one has ever done before! Cross indexing makes this manual extremely easy to use and regardless of what style of music you play, we know you will find this to be a valuable, "must have" addition to your library. Stacy McKee was the featured guitarist with "Les Brown and The Band Of Renown" and for a limited time only, we will include an exclusive copy of his book FREE with your first order!
==> Click here to see the Stacy McKee Chord Melody Solo Collection <==
Wikipedia article on John Jorgenson
Wikipedia article on gypsy jazz
Please get in touch with us personally if you have any questions.
Just call 1-843-838-2657 for help or to place your order.
You can easily place your order by calling 1-843-838-2657 now!
OR click on this link to use our Secure Order Form All orders are backed by
our "exclusive" 30-Day No-Risk Guarantee! See Our Guarantee!