Romane Guitar Tab Books, Instruction DVDs, Solos, Arrangements, Video Lessons
*FREE BOOK - "Jazz Guitar Chords & Arpeggio Patterns" by Stacy McKee (with 1st order)*
..................................................Chord Melody Guitar Music.......................................................
Easy Order Line 1-843-838-2657 Email - Steven@chordmelody.com
Acoustic Guitar Books/DVDs..........Classical Guitar Books/DVDs.............Lick Library Guitar DVDs
Beginner's Guitar Books/DVDs.......Country Guitar Books/DVDs..............Play Along Guitar Books/DVDs
Blues Guitar Books/DVDs................Flamenco Guitar Books/DVDs............Religious Guitar Books/DVDs
Brazilian Guitar Books/DVDs..........Jazz Guitar Course Books/DVDs........Robert Conti Guitar Books/DVDs
Celtic Guitar Books/DVDs................Jazz Guitar Books/DVDs (A-K)..........Rock Guitar Books/DVDs
Christian Guitar Books/DVDs..........Jazz Guitar Books/DVDs (L-Z)...........Spanish Guitar Books/DVDs
Secure Order Form
*Click Here For Featured DVDs Of The Week On Sale Now!!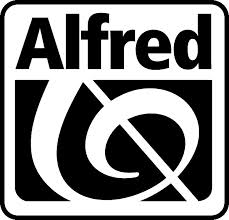 Chord Melody's New DVD Digital Download Service!
Now you can download over 4,000 DVDs instantly!

New Digital Download Service For Individual Guitar Tabs!
Now you can download guitar tab for individual songs instantly!



Our New Selection Of DVD Digital Downloads By True Fire!
Now you can download thousands of DVDs by True Fire instantly!

==> Click Here To Search By Artist Name or Band Name <==

Need Help Choosing The Right Guitar Book or Video? Peabody Conservatory
trained guitarist Steven Herron is available to answer questions and make recommendations
that will help you become a better guitarist! Just call 1-843-838-2657 now!!
Romane
Romane is in reality and without a doubt one of the most talented heirs of Django Reinhart's guitar playing style as well as an interpreter of his compositions. When he was twelve years old he started to learn the guitar in the company of "gypsies", his adopted brothers who introduced him to gypsy music. From jazz clubs to festivals and concerts, he is part of our musical landscape of Manouche type jazz.

Romane is also successful in the United States where he recorded an album in Nashville. With the qualities of a composer and his talented interpretations, we should also mention his meticulous pedagogy which is the result of his ultimate imposing accompaniment and exhaustive work.
Romane - L'Esprit Manouche - Book and Online Audio
This comprehensive study of gypsy jazz guitar contains 36 chapters, each with a progressive degree of difficulty. Each chapter has 3 parts. The first part includes exercises, specific chord progression / diagrams and illustrations of fingerboard positions. The second part is a study of the theory of various chord progressions and how to use these most of the time, such as the II-V-I major and minor progressions, the anatole etc. - a study of harmony. Also included are the proper leads, in the style of Manouche and their harmonies, using chord diagrams. In the 3rd part of each chapter is a solo to practice. This is where the harmonic structure of a theme is put together and applied. This will include technical diagrams, note embellishments, typical melodies, speed effects, virtuosity exercises, timing etc. This complete methodology for the study of gypsy jazz guitar is 336 pages long with an online audio that includes the musical examples.
Notation, tab and chord diagrams.....................................Price - $39.95
Click To Hear Audio Samples
Romane Plays "Passion"
Romane - The Gypsy Sound In Nashville - Download Only
Songs include: "Swing For Ninine, Django's Waltz, Minor Swing, Nuages, Minch Waltz, Niglos Swing, Sweet Sue, Passion, Douce Ambiance, Rose Room, Autumn Leaves, I Can't Give You Anything But Love".
(64 min).................................................................................Price - $24.95
Available For Immediate Download - Click Here Now!
Romane Plays "Django's Waltz"
Guitarists who like Romane also like:
The Hank Mackie Solo Guitar Collection
The Huey Long Solo Guitar Collection
The Johnny Smith Solo Guitar Collection
Jazz Guitar Chords & Arpeggio Patterns - Stacy McKee - This unique book includes 300 jazz guitar chord formations and matching single note arpeggio patterns in a quick reference format that no one has ever done before! Cross indexing makes this manual extremely easy to use and regardless of what style of music you play, we know you will find this to be a valuable, "must have" addition to your library. Stacy McKee was the featured guitarist with "Les Brown and The Band Of Renown" and for a limited time only, we will include an exclusive copy of his book FREE with your first order!
==> Click here to see the Stacy McKee Chord Melody Solo Collection <==
Wikipedia article on Gypsy jazz
Wikipedia article on jazz guitar
Please get in touch with us personally if you have any questions.
Just call 1-843-838-2657 for help or to place your order.
You can easily place your order by calling 1-843-838-2657 now!
OR click on this link to use our Secure Order Form All orders are backed by
our "exclusive" 30-Day No-Risk Guarantee! See Our Guarantee!