Allan Holdsworth Guitar Tab Books, Instruction DVDs, Solos, Transcriptions, Video Lessons
*FREE BOOK - "Jazz Guitar Chords & Arpeggio Patterns" by Stacy McKee (with 1st order)*
..................................................Chord Melody Guitar Music.......................................................
Easy Order Line 1-843-838-2657 Email - Steven@chordmelody.com
Acoustic Guitar Books/DVDs..........Classical Guitar Books/DVDs.............Lick Library Guitar DVDs
Beginner's Guitar Books/DVDs.......Country Guitar Books/DVDs..............Play Along Guitar Books/DVDs
Blues Guitar Books/DVDs................Flamenco Guitar Books/DVDs............Religious Guitar Books/DVDs
Brazilian Guitar Books/DVDs..........Jazz Guitar Course Books/DVDs........Robert Conti Guitar Books/DVDs
Celtic Guitar Books/DVDs................Jazz Guitar Books/DVDs (A-K)..........Rock Guitar Books/DVDs
Christian Guitar Books/DVDs..........Jazz Guitar Books/DVDs (L-Z)...........Spanish Guitar Books/DVDs
Secure Order Form
*Click Here For Featured DVDs Of The Week On Sale Now!!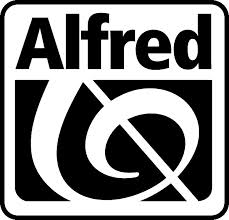 Chord Melody's New DVD Digital Download Service!
Now you can download over 4,000 DVDs instantly!

New Digital Download Service For Individual Guitar Tabs!
Now you can download guitar tab for individual songs instantly!



Our New Selection Of DVD Digital Downloads By True Fire!
Now you can download thousands of DVDs by True Fire instantly!

==> Click Here To Search By Artist Name or Band Name <==

Need Help Choosing The Right Guitar Book or Video? Peabody Conservatory
trained guitarist Steven Herron is available to answer questions and make recommendations
that will help you become a better guitarist! Just call 1-843-838-2657 now!!

Allan Holdsworth - Instructional Guitar - DVD
As one of the most unique and respected guitarists in the world, Allan Holdsworth has influenced countless others including legendary artists like Frank Zappa, Eddie Van Halen, Yngwie Malmsteen, Alex Lifeson and Steve Vai. In this one-of-a-kind DVD, Allan performs seven electrifying tunes with his band which features keyboardist Steve Hunt, bassist Skuli Sverrisson, and drummer Chad Wackerman. Allan teaches and explains his creative use of scales and chord voicings in this highly instructional DVD and offers insightful suggestions as to how to go about creating your own unique sounds and chord voicings based on his simple, yet revolutionary, concept for harmonizing scales in intervals other than traditional 3rds. See incredible close-up shots of Allan's amazing technique here and enjoy the unique opportunity to learn from one of the all-time greats! Plus, this DVD features Japanese subtitles and an iPod-formatted file of the entire DVD.
(75 min) Tab Booklet Included..............................................Price - $24.95
Also Available For Instant Download - Click Here Now!

Allan Holdsworth Plays "The Things You See"

Allan Holdsworth - Just For The Curious - Book and CD
Allan discusses his unique approach to scales, chords and improvising. Beginning with a complete discussion of 15 different scales, Allan shows how he derives his extraordinary chord voicings from these scales. Includes five fully transcribed songs as well as examples of scales for improvising, chords and harmony. Songs include: "Proto Cosmos, Looking Glass, The Things You See, Zone, House Of Mirrors".
Notation and tab.....................................................................Price - $25.95

Allan Holdsworth Plays "Looking Glass"

Allan Holdsworth - Melody Chords For Guitar - Book
Fusion guitar player Allan Holdsworth provides guitarists with a simplified method of learning chords, in diagram form, for playing accompaniments and for playing popular melodies in "chord-solo" style. Covers: major, minor, altered, dominant and diminished scale notes in chord form, with lots of helpful reference tables and diagrams.
Chord diagrams......................................................................Price - $24.95

Allan Holdsworth Plays "House Of Mirrors"

Allan Holdsworth - Reaching For The Uncommon Chord - Book
Includes performance notes and music for: "The Abingdon Chasp, Fred, Home, Letters of Marque, Shallow Sea, Temporary Fault, Three Sheets To The Wind, Tokyo Dream, The Unmerry-Go-Round, White Line".
Notation and tab.....................................................................Price - $19.95

Allan Holdsworth Plays "Tokyo Dream"

Guitarists who like Allan Holdsworth also like:
The Hank Mackie Solo Guitar Collection

The Huey Long Solo Guitar Collection

The Johnny Smith Solo Guitar Collection

Allan Holdsworth - Dazzling Rock-Jazz Fusion Guitar Master!
Compiled & Edited By Steven Herron

Allan Holdsworth was born in Yorkshire, England on August 6, 1946. His dad was a pianist and it was he who initially introduced his son to music. Allan's very first instruments were the saxophone and the clarinet. He didn't start playing the guitar till the age of 17 and his style on the instrument was immediately influenced by his earlier experience with woodwind instruments. He was also very intrigued by electronic devices from an early age on.

An innovative guitar player who puts numerous other guitarists in the rock and rock jazz fusion worlds in awe of his technique, vast array of harmonies, and very innovative ideas, Allan Holdsworth also gives one the impression that provided with a choice, he would have been a John Coltrane influenced jazz saxophonist instead of a guitar player! Holdsworth played with numerous groups in the Leeds area and then transferred to London in the late 1960s.

By the early 1970s he had actually become one of the true innovators of jazz rock fusion guitar playing. He received global recognition in 1972 as a member of trumpeter Ian Carr's group. He got even more fame when he joined John Hiseman's band "Colosseum". He left this group in November 1973. Following this Allan Holdsworth appeared with some of the most popular fusion groups of the day including "The Soft Machine" and the "Tony Williams Lifetime" band. He also worked with different bands led by drummer Bill Bruford.

Allan soon proceeded to playing with the rock group "Gong" in addition to playing on various recordings with Jean-Luc Ponty, Gordon Beck, Jack Bruce, and the group "U.K." While Holdworth's guitar playing significantly impresses others in the rock world, he is an unrelenting improviser at heart. In 1978 he formed his own group "IOU" with bassist Paul Carmichael and drummer Gary Husband. He then transferred to Los Angeles and continued new lineups with "IOU" through the mid 1980s.

Allan Holdsworth's solo professional career ever since has emphasized instrumental music and periodic collaborations with jazz musicians including Billy Cobbam, Michael Brecker, Randy Brecker, and Stanley Clarke, sometimes in all-star bands. He has likewise tape recorded jazz standards on several occasions including the "None Too Soon" CD with jazz pianist Gordon Beck.

In 1985 Allan Holdsworth, as leader of his own group, enjoyed excellent success in concert tours of California and Japan. Ever since that time he has ended up being acknowledged as one of the most prominent and ingenious of the rock jazz fusion blend guitar players of the day. His musical explorations with synthesizers and electronic sound gadgets have extended the borders of contemporary jazz. Allan continued to produce a regular output of impressive recordings - never playing it safe - right up to the day he passed, April 15, 2017.

Jazz Guitar Chords & Arpeggio Patterns - Stacy McKee - This unique book includes 300 jazz guitar chord formations and matching single note arpeggio patterns in a quick reference format that no one has ever done before! Cross indexing makes this manual extremely easy to use and regardless of what style of music you play, we know you will find this to be a valuable, "must have" addition to your library. Stacy McKee was the featured guitarist with "Les Brown and The Band Of Renown" and for a limited time only, we will include an exclusive copy of his book FREE with your first order!
==> Click here to see the Stacy McKee Chord Melody Solo Collection <==

Wikipedia article on Allan Holdsworth
Wikipedia article on jazz fusion

Please get in touch with us personally if you have any questions.
Just call 1-843-838-2657 for help or to place your order.

You can easily place your order by calling 1-843-838-2657 now!
OR click on this link to use our Secure Order Form All orders are backed by
our "exclusive" 30-Day No-Risk Guarantee!

See Our Guarantee!