Ron Eschete Guitar Tab Books, Instruction DVDs, Solos, Arrangements, Video Lessons
*FREE BOOK - "Jazz Guitar Chords & Arpeggio Patterns" by Stacy McKee (with 1st order)*
..................................................Chord Melody Guitar Music.......................................................
Easy Order Line 1-843-838-2657 Email - Steven@chordmelody.com
Acoustic Guitar Books/DVDs..........Classical Guitar Books/DVDs.............Lick Library Guitar DVDs
Beginner's Guitar Books/DVDs.......Country Guitar Books/DVDs..............Play Along Guitar Books/DVDs
Blues Guitar Books/DVDs................Flamenco Guitar Books/DVDs............Religious Guitar Books/DVDs
Brazilian Guitar Books/DVDs..........Jazz Guitar Course Books/DVDs........Robert Conti Guitar Books/DVDs
Celtic Guitar Books/DVDs................Jazz Guitar Books/DVDs (A-K)..........Rock Guitar Books/DVDs
Christian Guitar Books/DVDs..........Jazz Guitar Books/DVDs (L-Z)...........Spanish Guitar Books/DVDs
Secure Order Form
*Click Here For Featured DVDs Of The Week On Sale Now!!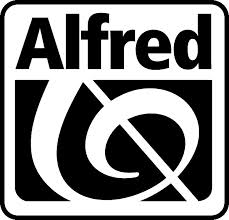 Chord Melody's New DVD Digital Download Service!
Now you can download over 4,000 DVDs instantly!

New Digital Download Service For Individual Guitar Tabs!
Now you can download guitar tab for individual songs instantly!



Our New Selection Of DVD Digital Downloads By True Fire!
Now you can download thousands of DVDs by True Fire instantly!

==> Click Here To Search By Artist Name or Band Name <==

Need Help Choosing The Right Guitar Book or Video? Peabody Conservatory
trained guitarist Steven Herron is available to answer questions and make recommendations
that will help you become a better guitarist! Just call 1-843-838-2657 now!!

Ron Eschete was born in 1948 in Houma, Louisiana and not surprisingly his early influences were jazz masters Jim Hall, Howard Roberts and Wes Montgomery. After receiving his first guitar at the age of 14, Ron joined a quartet and was working clubs in Louisiana before he had even graduated from high school. He attended Loyola University where he majored in classical guitar and minored in flute. While there he studied with classical guitarist Paul Guma.

Shortly after Ron Eschete left Loyola he was tapped to tour with Buddy Greco. While on tour with Greco he set his sites on the Los Angeles music scene. In 1970 Ron relocated to California working and recording with vibraphonist Dave Pike. Then in 1975 he joined forces with pianist Gene Harris and quickly establish his reputation as a premier accompanist. Over the decades Ron has worked with the greatest artists in jazz including: Ella Fitzgerald, Sarah Vaughan, Diana Krall, Dizzy Gillespie, Milt Jackson, Ray Brown and many more!

Ron Eschete has appreared on the Tonight Show with Diana Krall, the Merv Griffin Show with the Mort Lindsey Orchestra, the Mike Douglas Show with Buddy Greco. He had played nearly every notable jazz venue in the southern California including the Catalina Bar and Grill, The Jazz Bakery, Steamers, Donte's, Carmelo's, The Parisian Room, and The Lighthouse to name only a few. He has toured extensively and has played major venues from New York to San Francisco!

Ron Eschete - Chord Melody Phrases For Guitar - Book and Online Audio
Book contains 39 essential jazz chord licks used in chord melody solos. Expand your chord melody chops with these outstanding jazz phrases! The online audio includes all 39 demo tracks and features chord substitutions, chromatic movements, contrary motion, pedal tones, inner voice movements and re-harmonization techniques.
Notation and tab..................................................................Price - $17.95

Ron Eschete Plays "Moonglow"

Ron Eschete - Jazz Guitar Intros & Endings - Book and Online Audio
This book offers 60 unique intros and endings for songs in many styles such as ballads, bossa-novas, blues and swing! Ron is a well known and admired guitar player having performed with Ray Brown, Gene Harris, Ella Fitzgerald and many others. These harmonically rich phrases offer a wealth of harmonic devices, chord voicing, and compositional techniques that will help you create your own intros and endings. The online audio features all of the examples.
Notation and chord diagrams.............................................Price - $19.95
Click To Hear Audio Samples

Ron Eschete Plays "Wave"

Guitarists who like Ron Eschete also like:
The Hank Mackie Solo Guitar Collection

The Huey Long Solo Guitar Collection

The Johnny Smith Solo Guitar Collection

Jazz Guitar Chords & Arpeggio Patterns - Stacy McKee - This unique book includes 300 jazz guitar chord formations and matching single note arpeggio patterns in a quick reference format that no one has ever done before! Cross indexing makes this manual extremely easy to use and regardless of what style of music you play, we know you will find this to be a valuable, "must have" addition to your library. Stacy McKee was the featured guitarist with "Les Brown and The Band Of Renown" and for a limited time only, we will include an exclusive copy of his book FREE with your first order!
==> Click here to see the Stacy McKee Chord Melody Solo Collection <==

Wikipedia article on Ron Eschete
Wikipedia article on jazz guitar

Please get in touch with us personally if you have any questions.
Just call 1-843-838-2657 for help or to place your order.

You can easily place your order by calling 1-843-838-2657 now!
OR click on this link to use our Secure Order Form All orders are backed by
our "exclusive" 30-Day No-Risk Guarantee!

See Our Guarantee!