Richard Harrison Guitar Solos, Arrangements, Tablature, Sheet Music, Jazz Standards
*FREE BOOK - "Jazz Guitar Chords & Arpeggio Patterns" by Stacy McKee (with 1st order)*
..................................................Chord Melody Guitar Music.......................................................
Easy Order Line 1-843-838-2657 Email - Steven@chordmelody.com
Acoustic Guitar Books/DVDs..........Classical Guitar Books/DVDs.............Lick Library Guitar DVDs
Beginner's Guitar Books/DVDs.......Country Guitar Books/DVDs..............Play Along Guitar Books/DVDs
Blues Guitar Books/DVDs................Flamenco Guitar Books/DVDs............Religious Guitar Books/DVDs
Brazilian Guitar Books/DVDs..........Jazz Guitar Course Books/DVDs........Robert Conti Guitar Books/DVDs
Celtic Guitar Books/DVDs................Jazz Guitar Books/DVDs (A-K)..........Rock Guitar Books/DVDs
Christian Guitar Books/DVDs..........Jazz Guitar Books/DVDs (L-Z)...........Spanish Guitar Books/DVDs
Secure Order Form
*Click Here For Featured DVDs Of The Week On Sale Now!!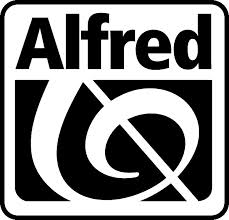 Chord Melody's New DVD Digital Download Service!
Now you can download over 4,000 DVDs instantly!

New Digital Download Service For Individual Guitar Tabs!
Now you can download guitar tab for individual songs instantly!



Our New Selection Of DVD Digital Downloads By True Fire!
Now you can download thousands of DVDs by True Fire instantly!

==> Click Here To Search By Artist Name or Band Name <==

Need Help Choosing The Right Guitar Book or Video? Peabody Conservatory
trained guitarist Steven Herron is available to answer questions and make recommendations
that will help you become a better guitarist! Just call 1-843-838-2657 now!!

Richard Harrison - Solo Guitar Arrangements - Sheet Music
This exclusive collection of Richard Harrison solo guitar arrangements of jazz and pop standards includes 120 of Richard's intermediate level guitar pieces written in standard notation for the fingerstyle guitarist! Although Richard Harrison was a jazz pianist, he enjoyed arranging fingerstyle solos for guitar as a hobby. He was also a good friend of Charlie Byrd and his arrangements were certainly inspired and influenced by that friendship! These lovely Richard Harrison solo guitar arrangements can be purchased individually, allowing you to "hand-pick" which songs you want to learn and because they are intermediate level you don't have to kill yourself to play them!
Standard notation............................................................................Price - $3.00 Each

A Hard Day's Night
A Day In The Life Of A Fool (Manha Da Carnaval)
A Man And A Woman
A Wonderful Day Like Today
A Place In The Sun
Alice's Restaurant
All My Trials
Alone Again Naturally
And I Love Her
Apologize
Aquarius
Arthur's Theme
As Long As He Needs Me
Autumn Leaves
Berimbau - Baden Powell
Besame Mucho
Birth Of The Blues
Blowin' In The Wind
Bluesette
Brother Can You Spare Me A Dime
By The Time I Get To Phoenix
Can't Take My Eyes Off Of You
Careless Love
Chim Chim Cheree
Classical Gas
Close To You
Corcovado (Quiet Nights Of Quiet Stars)
Dona, Dona, Dona
Easy Come Easy Go
Edelweiss
El Condor Pasa
Eleanor Rigby
Everybody Loves Saturday Night
Everything's Alright (Jesus Christ Superstar)
Fly Me To The Moon
Fur Elise (Beethoven)
Gethsemane (Jesus Christ Superstar)
Gymnopedies #1
Heart And Soul
Here's That Rainy Day
Hey Jude
I Write The Songs
I Will Wait For You
I Let A Song Go Out Of My Heart
I'd Do Anything
I'll Never Fall In Love Again
If
It Was A Very Good Year
J & B
Jesus Christ Superstar
John Nineteen Forty-One (Jesus Christ Superstar)
Julia (The Beatles)
Killing Me Softly With His Song
Lady Bird
Lady Sings The Blues
Laura
Lisa
Little Boat
Love Is Blue
Lullaby Of Birdland
Mame
Maple Leaf Rag
Maxwell's Silver Hammer
Me And Bobby McGee
Michelle
Midnight In Moscow
Midnight Cowboy
Misty
Moon Glow
Never My Love
New York, New York
Norwegian Wood
Old Cape Cod
One Note Samba
Perfidia
Pilate's Dream (Jesus Christ Superstar)
Poco Nuevo
Raindrops Keep Fallin' On My Head
Save The People
Scarborough Fair
Smoke Gets In Your Eyes
Somebody Loves Me
Something
Speak Softly Love (The Godfather)
Stars Fell On Alabama
Stompin' At The Savoy
Summertime
Sunny
Sunrise Sunset
Take Five
Taking A Chance On Love
Tea For Two
The Christmas Song (Chestnuts Roasting)
The Girl From Ipanema
The Way We Were
The Rainbow Connection
The Muppet Show Theme
The Glory Of Love
The Second Time Around
The Sound Of Silence
The Entertainer
The Shadow Of Your Smile
The Summer Knows (Summer Of 42)
Theme From Mahogany
Theme From M.A.S.H.
This Guy's In Love With You
Those Were The Days
Three String Blues
Time In A Bottle
To Sir With Love
Until It's Time For You To Go
Wave
We've Only Just Begun
What Kind Of Fool Am I
Who Can I Turn To
Windy
Yellow Submarine
Yesterday
You Light Up My Life
You've Got A Friend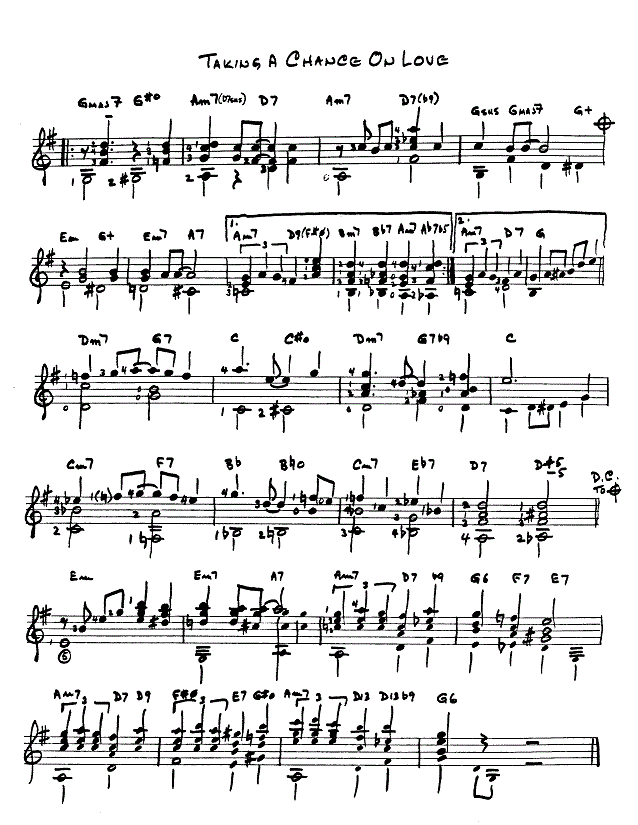 Guitarists who like Richard Harrison also like:
The Hank Mackie Solo Guitar Collection
The Charlie Byrd Solo Guitar Collection
The Howard Heitmeyer Solo Guitar Collection
The Chet Atkins Solo Guitar Collection
Jazz Guitar Chords & Arpeggio Patterns - Stacy McKee - This unique book includes 300 jazz guitar chord formations and matching single note arpeggio patterns in a quick reference format that no one has ever done before! Cross indexing makes this manual extremely easy to use and regardless of what style of music you play, we know you will find this to be a valuable, "must have" addition to your library. Stacy McKee was the featured guitarist with "Les Brown and The Band Of Renown" and for a limited time only, we will include an exclusive copy of his book FREE with your first order!
==>Click here to see the Stacy McKee Chord Melody Solo Collection <==
Wikipedia article on classical guitar technique
Wikipedia article on jazz guitar
Please get in touch with us personally if you have any questions.
Just call 1-843-838-2657 for help or to place your order.
You can easily place your order by calling 1-843-838-2657 now!
OR click on this link to use our Secure Order Form All orders are backed by
our "exclusive" 30-Day No-Risk Guarantee! See Our Guarantee!