Laurence Juber Guitar Tab Books, Instruction DVDs, Solos, Arrangements, Video Lessons
*FREE BOOK - "Jazz Guitar Chords & Arpeggio Patterns" by Stacy McKee (with 1st order)*
..................................................Chord Melody Guitar Music.......................................................
1-800-913-9477 -Toll Free 843-838-2657 - Phone 843-838-7381 - Fax chordmelod@aol.com
Acoustic Guitar Books/DVDs..........Classical Guitar Books/DVDs.............Lick Library Guitar DVDs
Beginner's Guitar Books/DVDs.......Country Guitar Books/DVDs..............Play Along Guitar Books/DVDs
Blues Guitar Books/DVDs................Flamenco Guitar Books/DVDs............Religious Guitar Books/DVDs
Brazilian Guitar Books/DVDs..........Jazz Guitar Course Books/DVDs........Robert Conti Guitar Books/DVDs
Celtic Guitar Books/DVDs................Jazz Guitar Books/DVDs (A-K)..........Rock Guitar Books/DVDs
Christian Guitar Books/DVDs..........Jazz Guitar Books/DVDs (L-Z)...........Spanish Guitar Books/DVDs
Secure Order Form
*Click Here For Featured DVDs Of The Week On Sale!!
==> Click Here To Search By Artist Name or Band Name <==
Need Help Choosing The Right Guitar Book or Video? Peabody Conservatory
trained guitarist Steven Herron is available to answer questions and make recommendations
that will help you become a better guitarist! Just call Toll-Free 1-800-913-9477 now!!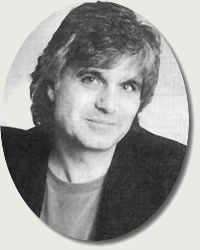 Laurence Juber
In a world filled with guitarists who gain success by mastering one style or genre, Laurence Juber is the exception - a jack of all trades and a master of all. As a solo artist Juber has enjoyed a three-decade career recording and performing on acoustic, electric, classical, and 12 string guitars. He has distilled this wealth of experience into his solo concerts and guitar clinics, as well as in his original compositions.

Inspired by the explosive British pop scene of the early '60s, Juber first started playing an acoustic guitar at age 11. He still considers it his most personal form of expression and has chronicled his musical experiences and influences in six collections of original acoustic guitar compositions: Solo Flight (1990); Naked Guitar (1993); LJ (1995); Winter Guitar (1997); Mosaic (1998); and his Narada solo debut album, Altered Reality (1999). Fusing folk, jazz, pop and classical styles, the albums have received rave reviews from such guitar oracles as Acoustic Guitar and Guitar Player magazines!

A native of London, England, Juber entered the music business in his early teens and quickly established himself as an accomplished and versatile musician. He was a featured soloist for the National Youth Jazz Orchestra, and earned a music degree at London University while playing guitar in such West End musicals as Jesus Christ Superstar. Juber became an in-demand studio player, contributing to many recording including The Alan Parsons Project, the seminal dance artist Cerrone, and the soundtrack to the motion picture The Spy Who Loved Me.

In 1978 Juber won an audition to become lead guitarist for

Paul McCartney's Wings. He recorded and toured with group for three years, earning rave notices for his work on the hit singles Goodnight Tonight and Coming Up, and on the album Back to the Egg, winning a Grammy award for Best Rock Instrumental for the track Rockestra. After McCartney folded Wings in 1981, Juber relocated to Los Angeles area to raise a family and to concentrate on composing and studio work.

His impressive string of credits continues in California where he has worked on countless albums, movies and TV shows with such artists as

George Harrison, Ringo Starr, The Monkees, Belinda Carlisle, Air Supply, Paul Williams, and Al Stewart. Juber's playing is featured on the mega-platinum soundtrack from Dirty Dancing as well as in such films as Pocahontas, Splash, The Big Chill, Ladyhawke, Shanghai Surprise, Ishtar, 1969, Lean On Me, Doc Hollywood, and Good Will Hunting. His guitar is also heard on TV shows Home Improvement, Boy Meets World, and Seventh Heaven.

As a composer, Juber scored the music for the critically acclaimed Lorimar feature World Gone Wild; the BBC movie Little Sweetheart; the CBS movie A Very Brady Christmas; and the worldwide syndicated live-action TV series Tarzan. Teamed with his wife, Hope, he has recreated the score to Gilligan's Island, The Musical, and the repertoire of the comedy rock and roll group The Housewives. They recently received the prestigious Artistic Director Award from the San Fernando Valley Theater League for their children's musical The Princess & The Frog. Juber, his wife and their daughters live in the Los Angeles area where the guitarist owns a state-of-the-art recording studio.

Laurence Juber - Composing & Arranging For Solo Guitar - DVD
Also known as Acoustic Guitar Essentials Vol 3. Two-time Grammy winner and former lead guitarist for Paul McCartney and Wings, Laurence Juber is the premier solo acoustic guitarist of his generation. Fingerstyle Guitar Magazine's "Guitarist Of The Year", Juber was also chosen one of the top guitarists of all time by Acoustic Guitar Magazine. The holder of a degree in music from London University , Juber aims this DVD performance/lesson to players who wish to add advanced repertoire to their playing. Featuring a half dozen of his most exciting compositions, Juber walks the viewer through each tune step by step discussing the reasons for his musical choices as composer and the technique needed to make these tunes musical in performance. Songs include: "PCH * Liquid Amber * Gardenia * Mosaic * Stolen Glances * Bullet Train Boogie."
(180 min) Printable Tab Booklet..........................................Price - $29.95

Laurence Juber Plays "Mosaic"

Laurence Juber - Fingerstyle Artistry - Vol 1 - DVD
In this DVD, Laurence teaches a multitude of unusual chord shapes, right-hand strumming patterns, moving bass lines and his unique method of tone production. He analyzes and teaches some of his most popular pieces: "Solo Flight, A Bit Of a George, In Your Arms, To New Amsterdam, and Martha My Dear". While building your repertoire, Laurence's exercises will improve your speed, fluidity, and coordination!
(110 min) Printable Tab Booklet..........................................Price - $29.95

Laurence Juber - Fingerstyle Artistry - Vol 2 - DVD
In this DVD, Laurence concentrates on pieces played in altered tunings, showing how DADGAD, open- C and open-G minor tunings influence a tune's shape and sound. It also features a variety of hammers, pulls, slides, bends, vibrato, octave stretches and a variety of percussive techniques. He performs and teaches: "Pass the Buck, Bob's Your Uncle, Rules Of The Road, Feet On My Back Again" and The Beatles "Rain" (in CGDGAD). Give your solo playing more depth and richness!
(100 min) Printable Tab Booklet..........................................Price - $29.95
Set of both DVDs (Fingerstyle Artistry Vol 1 & 2) on sale now $49.95!

Laurence Juber Plays "Pass The Buck"

Laurence Juber - Contemporary Christmas Guitar - Book and CD
Solo fingerstyle guitar arrangements by David Cullen, Laurence Juber and Doug Smith. Songs include: "Go Tell It On the Mountain, O Come Emmanuel, Silent Night, O Come All Ye Faithful" - David Cullen, "Deck the Halls, Hark the Herald Angels Sing, Jingle Bells, I Saw Three Ships" -Doug Smith, "Jesu Joy of Man's Desiring, Away in a Manger, Good King Wenceslas, Bells of Paradise" - Laurence Juber.
Notation and tab...................................................................Price - $22.95
Click To Hear Audio Samples

Laurence Juber Plays "Jesu Joy Of Man's Desiring"

Laurence Juber - Exploring DADGAD Guitar - DVD
Laurence Juber takes DADGAD guitar tuning to a whole new level with his use of beautiful cascading notes, rich chord shapes and complex harmonies. He familiarizes you with the intricacies of this tuning by teaching some of his newest compositions. His lyrical ballad "Still Warm" has lush harmonies and an evocative melody line, then the lovely "Silhouette" in A minor, and "Fountain Jumping" - a fast and exciting ragtime like instrumental in F. Finally he takes the classic Irish ballad "Danny Boy" and improvises numerous arrangements in the keys of D, F, and C. His brilliance as an arranger becomes evident as you follow the process of his musically creative mind!
(90 min) Printable Tab Booklet............................................Price - $29.95

Laurence Juber - Plays Lennon & McCartney - Book and Online Audio
Here are 15 transcriptions matching the Solid Air Records CD L.J. Plays The Beatles, Vol. 2. Laurence Juber, Wings lead guitarist and two-time Grammy Award winning fingerstylist, arranged the songs for solo guitar in standard and altered tunings, extensively fingered in notation and tablature. Includes: All I've Got to Do * Blackbird * Dear Prudence * Drive My Car * Eleanor Rigby * Here, There and Everywhere * I Am the Walrus * I Feel Fine * The Long and Winding Road * Michelle * No Reply * Penny Lane * Please Please Me * When I'm Sixty-Four * and You Can't Do That. Features a special one-hour masterclass with Juber on the online audio!
Notation and tab...................................................................Price - $19.95

Laurence Juber Plays "When I'm Sixty-Four"

Laurence Juber - The Guitarist - DVD
Laurence Juber, the former lead guitarist for Paul McCartney and Wings, is the premier solo acoustic guitarist of our generation. His guitar arrangements are beautiful, fluid and stunning - yet never does he sacrifice musicality for technical virtuosity. On this DVD, Laurence performs and teaches six of his most popular solo guitar pieces in DADGAD and standard tuning. In the special lesson sections, Laurence walks you through the key aspects and techniques required for each arrangement. In addition, multi-camera angles for close-up viewing of left and right hands as well as several bonus song performances are included. Tunes include: "Cobalt Blue, The White Pass Trail, Breaking Point, Buffalo Nickel, The 5:35, |Catch". Bonus performances: "Along the Way, Love at First Sight".
(180 min)................................................................................Price - $29.95

Laurence Juber Plays "Cobalt Blue"

Laurence Juber - In Concert - DVD
With special guest Preston Reed. Here's fingerstyle guitarist Laurence Juber displaying his usual combination of technical virtuosity and high caliber musicianship! Recorded "live" at the famed Caffe Milano in Nashville, Laurence plays some of his most requested pieces: "Rules of the Road, Pass the Buck, When Harry Got to Heaven, Solo Flight, In Your Arms, Cobalt Blue, You Can't Go Back, Bob's Your Uncle, To New Amsterdam, In My Life, My Girl and Little Wing". As a grand finale, Laurence is joined by his "Groovemasters" partner Preston Reed for two powerful duets, "Private Dick" and "Shoganai". This session is an incredible treat for all lovers of great guitar music!
(60 min)..................................................................................Price - $19.95

Laurence Juber - Popular Songs For Fingerstyle Guitar - Book and CD
Laurence Juber, former member of Paul McCartney and Wings, talks and plays throughout this one-hour Masterclass CD - teaching each song section by section. Twelve beautiful solo guitar arrangements are presented including: "Allison, Angie, Every Breath You Take, God Only Knows, In My Life, Let It Be, Maybe I'm Amazed, My Girl, My Love, Oh! Darling, Stand By Me, Your Song".
Notation and tab...................................................................Price - $19.95

Laurence Juber Plays "In My Life"

Laurence Juber - DADGAD Solos - Book
12 songs for solo guitar in DADGAD tuning, arranged by Paul McCartney and Wings lead guitarist and two time Grammy-winning fingerstylist Laurence Juber. Extensively fingered in notation and tab, the songs include: "All The Things You Are, As Time Goes By, Autumn Leaves, Come Rain Or Come Shine, Cry Me A River, Don't Let Me Be Misunderstood, Georgia On My Mind, Somewhere Over The Rainbow, Raining In My Heart, Runaway, Sittin' On The Dock Of The Bay, Yesterday".
Notation and tab...................................................................Price - $16.95

Laurence Juber Plays "All Of Me"

Chord Melody's New DVD Digital Download Service
Now you can download over 3,700 DVDs instantly!

Guitarists who like Laurence Juber also like:
The Chet Atkins Solo Guitar Collection

The Hank Mackie Solo Guitar Collection

The Howard Heitmeyer Solo Guitar Collection

Jazz Guitar Chords & Arpeggio Patterns - Stacy McKee - This unique book includes 300 jazz guitar chord formations and matching single note arpeggio patterns in a quick reference format that no one has ever done before! Cross indexing makes this manual extremely easy to use and regardless of what style of music you play, we know you will find this to be a valuable, "must have" addition to your library. Stacy McKee was the featured guitarist with "Les Brown and The Band Of Renown" and for a limited time only, we will include an exclusive copy of his book FREE with your first order!
==> Click here to see the Stacy McKee Chord Melody Solo Collection <==

Wikipedia article on Laurence Juber
Wikipedia article on fingerstyle guitar

Please get in touch with us personally if you have any questions.
U.S. residents call Toll-Free 1-800-913-9477
Outside the U.S. call 1-843-838-2657

You can easily place your order Toll Free by calling 1-800-913-9477 now!
OR click on this link to use our Secure Order Form All orders are backed by
our "exclusive" 30-Day No-Risk Guarantee! See Our Guarantee!

Chord Melody Productions PO Box 569 Beaufort, SC 29901


1-800-913-9477 -Toll Free 843-838-2657 - Phone 843-838-7381 - Fax chordmelod@aol.com

.............................................Home Page.......................................Secure Order Form.........................................