Preston Reed Guitar Tab Books, Instruction DVDs, Solos, Arrangements, Video Lessons
*FREE BOOK - "Jazz Guitar Chords & Arpeggio Patterns" by Stacy McKee (with 1st order)*
..................................................Chord Melody Guitar Music.......................................................
Easy Order Line 1-843-838-2657 Email - Steven@chordmelody.com
Acoustic Guitar Books/DVDs..........Classical Guitar Books/DVDs.............Lick Library Guitar DVDs
Beginner's Guitar Books/DVDs.......Country Guitar Books/DVDs..............Play Along Guitar Books/DVDs
Blues Guitar Books/DVDs................Flamenco Guitar Books/DVDs............Religious Guitar Books/DVDs
Brazilian Guitar Books/DVDs..........Jazz Guitar Course Books/DVDs........Robert Conti Guitar Books/DVDs
Celtic Guitar Books/DVDs................Jazz Guitar Books/DVDs (A-K)..........Rock Guitar Books/DVDs
Christian Guitar Books/DVDs..........Jazz Guitar Books/DVDs (L-Z)...........Spanish Guitar Books/DVDs
Secure Order Form
*Click Here For Featured DVDs Of The Week On Sale Now!!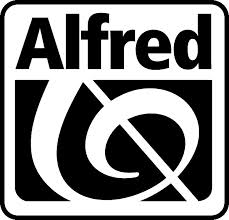 Chord Melody's New DVD Digital Download Service!
Now you can download over 4,000 DVDs instantly!

New Digital Download Service For Individual Guitar Tabs!
Now you can download guitar tab for individual songs instantly!



Our New Selection Of DVD Digital Downloads By True Fire!
Now you can download thousands of DVDs by True Fire instantly!

==> Click Here To Search By Artist Name or Band Name <==

Need Help Choosing The Right Guitar Book or Video? Peabody Conservatory
trained guitarist Steven Herron is available to answer questions and make recommendations
that will help you become a better guitarist! Just call 1-843-838-2657 now!!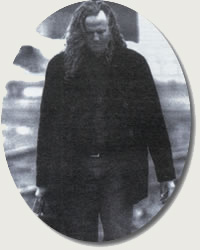 Preston Reed
Noted for his two handed tapping technique and a rhythmic approach to the acoustic guitar that doesn't obscure the other essential elements of music making, Preston Reed has been a major creative force in the acoustic guitar world for better than twenty years.

Since his first album in 1979, he has issued more than a dozen recordings and several videos. While virtually any special effect or track can be added in the studio, in a Preston Reed concert, listeners often find it hard to believe that they are hearing a single player in real time.

For Preston, it's all in a tune's work to create the illusion of a drummer, bass player, and keyboard player, not to mention more than one guitarist. Preston's early influences included John Fahey,

Leo Kottke, and jazz pianist Bill Evans, but these musicians were not so much copied as emulated before moving on to uncharted territory. Preston studied classical guitar for a time but there is virtually no precedent for his first paid job as an accompanist to Allen Ginsberg at the Smithsonian Institute at age seventeen.

With this auspicious beginning, Preston worked hard to get beyond the traditional confines of the acoustic guitar and succeeded in coming up with a highly original self evolved style. Al DiMeola and the late Michael Hedges have described Preston as "phenomenal" and "inspiring."

Preston's composition efforts extend beyond the solo guitar. He has contributed to film soundtracks and his Groovophrenia, a four movement suite for classical guitar quartet, was debuted by the Minneapolis Guitar Quartet in September of 1999. He also presents workshops in which he shares his technical innovations and discoveries.
Preston Reed - The Guitar Of Preston Reed - DVD
On this truly one of a kind instructional DVD, Preston Reed introduces a wide variety of sounds that you can coax out of your guitar! He teaches "rim shots" and "bongo hits" slap harmonics, double hammer-ons, two handed tapping, right hand fretting and other fingerstyle techniques that will give your playing originality, movement, and lots of excitement! Preston plays and analyzes 3 of his show-stopping instrumental compositions: "Slap Funk, Border Towns, and Tribes" - explaining in great detail the techniques and tunings he uses to get his distinctive, exciting sound!
(90 min) Printable Tab Booklet............................................Price - $29.95
Also Available For Instant Download - Click Here Now!
Preston Reed - In Concert - DVD
See and hear Preston Reed "live" in concert as he creates the amazing sounds - rim shots, bongo hits, slap harmonics, double hammer-ons, two-handed tapping, right-hand fretting etc. - that have given his playing such notoriety around the world! Songs include: "Blasting Cap, Lady's Night, Slap Funk, Hijacker, Acufuse, Somehow We'll Make It Home, The Rain Maker, Corazon, Hyperjig, Flatonia, Metal". Laurence Juber joins him in two spectacular duets: "Commotion" and "Bad Attitude".
(60 min)....................................................................................Price - $19.95
Also Available For Instant Download - Click Here Now!
Jazz Guitar Chords & Arpeggio Patterns - Stacy McKee - This unique book includes 300 jazz guitar chord formations and matching single note arpeggio patterns in a quick reference format that no one has ever done before! Cross indexing makes this manual extremely easy to use and regardless of what style of music you play, we know you will find this to be a valuable, "must have" addition to your library. Stacy McKee was the featured guitarist with "Les Brown and The Band Of Renown" and for a limited time only, we will include an exclusive copy of his book FREE with your first order!
==> Click here to see the Stacy McKee Chord Melody Solo Collection <==
Wikipedia article on Preston Reed
Wikipedia article on fingerstyle guitar
Please get in touch with us personally if you have any questions.
Just call 1-843-838-2657 for help or to place your order.
You can easily place your order by calling 1-843-838-2657 now!
OR click on this link to use our Secure Order Form All orders are backed by
our "exclusive" 30-Day No-Risk Guarantee!
See
Our Guarantee!