Jorge Morel Guitar Tab Books, Instruction DVDs, Solos, Arrangements, Video Lessons
*FREE BOOK - "Jazz Guitar Chords & Arpeggio Patterns" by Stacy McKee (with 1st order)*
..................................................Chord Melody Guitar Music.......................................................
Easy Order Line 1-843-838-2657 Email - Steven@chordmelody.com
Acoustic Guitar Books/DVDs..........Classical Guitar Books/DVDs.............Lick Library Guitar DVDs
Beginner's Guitar Books/DVDs.......Country Guitar Books/DVDs..............Play Along Guitar Books/DVDs
Blues Guitar Books/DVDs................Flamenco Guitar Books/DVDs............Religious Guitar Books/DVDs
Brazilian Guitar Books/DVDs..........Jazz Guitar Course Books/DVDs........Robert Conti Guitar Books/DVDs
Celtic Guitar Books/DVDs................Jazz Guitar Books/DVDs (A-K)..........Rock Guitar Books/DVDs
Christian Guitar Books/DVDs..........Jazz Guitar Books/DVDs (L-Z)...........Spanish Guitar Books/DVDs
Secure Order Form
*Click Here For Featured DVDs Of The Week On Sale Now!!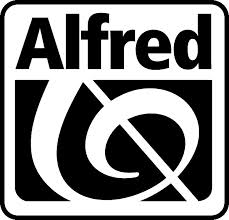 Chord Melody's New DVD Digital Download Service!
Now you can download over 4,000 DVDs instantly!

New Digital Download Service For Individual Guitar Tabs!
Now you can download guitar tab for individual songs instantly!

Our New Selection Of DVD Digital Downloads By True Fire!
Now you can download thousands of DVDs by True Fire instantly!
==> Click Here To Search By Artist Name or Band Name <==
Need Help Choosing The Right Guitar Book or Video? Peabody Conservatory
trained guitarist Steven Herron is available to answer questions and make recommendations
that will help you become a better guitarist! Just call 1-843-838-2657 now!!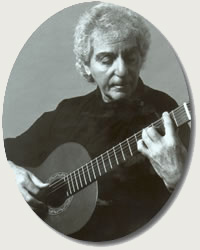 Jorge Morel
Jorge Morel began his musical journey at the age of seven in his native Argentina where his father taught him the rudiments of playing the classical guitar. He went on to study advanced guitar technique at the internationally recognized Academy of Professor Pablo Escobar in Buenos Aires and upon graduating, joined Mr. Escobar in radio and concert performances.

Morel left Argentina to perform in Ecuador, Colombia and Cuba, where he recorded his first solo LP and was featured on a weekly TV show. Vladimir Bobri, president of the New York Classical Guitar Society, lent his recognition and support to Morel after hearing him perform in Puerto Rico. This led to concert engagements in California and Hawaii and Morel's 196l debut at Carnegie Hall. At this time, Morel recorded his second LP for Decca Records and subsequently recorded three more solo albums.

Morel's debut was followed by appearances at Lincoln Center's Alice Tully Hall and Town Hall in New York, Queen Elizabeth Hall and Wigmore Hall in London, National Hall in Dublin and Suntory Hall in Tokyo. His performances have been enthusiastically received in many countries including Argentina, Brazil, Canada, Colombia, Cuba, Ecuador, England, France, Japan, Holland, Ireland, Italy, Norway, Poland, Puerto Rico, Scotland, Spain, Sweden Finland, Greece, Singapore, Germany and the USA.

Upon moving to New York City, Morel performed nightly at The Village Gate, the jazz lover's haven - sharing the bill with jazz legends such as Erroll Garner, Dizzy Gillespie, Stan Kenton and Herbie Mann. Around this time, Jorge met Chet Atkins and began what was to grow into a lifelong friendship. Atkins demonstrated his admiration for Morel in a very tangible way when he facilitated the recording of the artist's sixth solo album with RCA Victor. Morel was represented by Columbia Artists Management for a total of eight years during the 70's and toured throughout North American and Canada, performing approximately seventy concerts per year.

Morel continued to solidify his reputation as an outstanding artist and composer with the premiere of Suite del Sur, a concerto for guitar and orchestra which he premiered with the Los Angeles Philharmonic under the direction of Zubin Mehta. Morel continued his study of composition for a number of years with the late Rudy Schramm, a respected teacher, author, columnist, and arranger whose enthusiastic recommendation of Morel led to an appointment to a professorship at prestigious Lehman College in West Bronx, New York.

Jorge has performed internationally for thousands of audiences with a blend of brilliant technique, a uniquely personal style, and sophisticated artistic expression. In addition to his performing career, Jorge Morel has made significant contributions as a composer for the guitar, gaining the respect of his peers and establishing himself as a leader in the ongoing development of classical guitar technique and repertoire. He passed away on Feb. 10, 2021.
Jorge Morel - Tangos & Milongas For Solo Guitar - Vol 1 - Book and Online Audio
Includes: "Don Agustin Bardi, Gallo Ciego, El Choclo, Milonga del Viento, Otro Tango Buenos Aires".
Notation and tab..................................................................Price - $19.95
Jorge Morel Plays "Theme From Exodus"
Jorge Morel - The Magnificent Guitar Of Jorge Morel - Book
By John McClellan and Deyan Bratic. Includes pictures and interviews. Pieces include: "Little Fantasy, Staccato Dance, Danza de Mayo, Jugue-Teando, American Fantasy, Missionera, Run Away Guitar (Guitarreando), Olga, Cancion del Viento, Yellow Bird, Scherzino del Norte, Danza de Un Recuerdo, Greensleeves, Cancion del Recuerdo, Aire de Malambo, Brazilian Sunrise, Barcarole, Campanas, Homage To a Dance, Sevilla".
Standard notation................................................................Price - $29.95
"Yellow Bird" Arranged By Jorge Morel
Jorge Morel - Solo Pieces For The Young Guitarist - Book and CD
This book is intended to attract both, the student of classical guitar and those who are interested in a more popular approach of the instrument in terms of melody and rhythm. These solo pieces are for the young guitarist of today, with an emphasis on technique and the art of composing for the guitar.
Standard notation................................................................Price - $14.95
Click To Hear Audio Samples
"Cancion Del Viento" Arranged By Jorge Morel
Jorge Morel - Latin American Rhythms For Guitar - Book and Online Audio
Renowned Argentine virtuoso Jorge Morel offers insight in the playing of complex Latin dance rhythms: the Milongo, Tango, Samba, Malambo, and Choro - plus a Salsa tune!
Notation and tab..................................................................Price - $17.95
Click To Hear Audio Samples
Jorge Morel Plays "Missionera"
Guitarists who like Jorge Morel also like:
The Charlie Byrd Solo Guitar Collection
The Howard Heitmeyer Solo Guitar Collection
The Marvin Falcon Solo Guitar Collection
The Chet Atkins Solo Guitar Collection
Jazz Guitar Chords & Arpeggio Patterns - Stacy McKee - This unique book includes 300 jazz guitar chord formations and matching single note arpeggio patterns in a quick reference format that no one has ever done before! Cross indexing makes this manual extremely easy to use and regardless of what style of music you play, we know you will find this to be a valuable, "must have" addition to your library. Stacy McKee was the featured guitarist with "Les Brown and The Band Of Renown" and for a limited time only, we will include an exclusive copy of his book FREE with your first order!
==> Click here to see the Stacy McKee Chord Melody Solo Collection <==
Wikipedia article on Jorge Morel
Wikipedia article on Latin American music
Please get in touch with us personally if you have any questions.
Just call 1-843-838-2657 for help or to place your order.
You can easily place your order by calling 1-843-838-2657 now!
OR click on this link to use our Secure Order Form All orders are backed by
our "exclusive" 30-Day No-Risk Guarantee! See Our Guarantee!