John Zaradin Guitar Tab Books, Instruction DVDs, Solos, Arrangements, Video Lessons
*FREE BOOK - "Jazz Guitar Chords & Arpeggio Patterns" by Stacy McKee (with 1st order)*
..................................................Chord Melody Guitar Music.......................................................
Easy Order Line 1-843-838-2657 Email - Steven@chordmelody.com
Acoustic Guitar Books/DVDs..........Classical Guitar Books/DVDs.............Lick Library Guitar DVDs
Beginner's Guitar Books/DVDs.......Country Guitar Books/DVDs..............Play Along Guitar Books/DVDs
Blues Guitar Books/DVDs................Flamenco Guitar Books/DVDs............Religious Guitar Books/DVDs
Brazilian Guitar Books/DVDs..........Jazz Guitar Course Books/DVDs........Robert Conti Guitar Books/DVDs
Celtic Guitar Books/DVDs................Jazz Guitar Books/DVDs (A-K)..........Rock Guitar Books/DVDs
Christian Guitar Books/DVDs..........Jazz Guitar Books/DVDs (L-Z)...........Spanish Guitar Books/DVDs
Secure Order Form
*Click Here For Featured DVDs Of The Week On Sale Now!!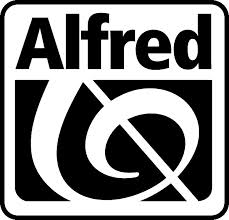 Chord Melody's New DVD Digital Download Service!
Now you can download over 4,000 DVDs instantly!

New Digital Download Service For Individual Guitar Tabs!
Now you can download guitar tab for individual songs instantly!

Our New Selection Of DVD Digital Downloads By True Fire!
Now you can download thousands of DVDs by True Fire instantly!
==> Click Here To Search By Artist Name or Band Name <==
Need Help Choosing The Right Guitar Book or Video? Peabody Conservatory
trained guitarist Steven Herron is available to answer questions and make recommendations
that will help you become a better guitarist! Just call 1-843-838-2657 now!!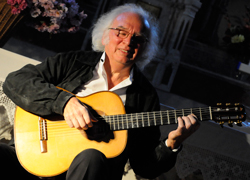 John Zaradin
The performance and recording credits of John Zaradin include the ATV series "The Strauss Family" with the London Symphony Orchestra, the West End stage production of "Man of La Mancha", musicals "Hair" and "Fiddler on the Roof" and Peter Brook's Royal Shakespeare Company production of "Midsummer Night's Dream".
After the release of a second EMI album - "Zaradin's Guitar" - his interest focused on the music of the Latin Americas and after touring with several different Brazilian companies he created his own group "Images of Brasil", which toured and made both television and radio performances.

The scores "Caribbean Fantasy" for the Temba Theatre Company's production of "Romeo & Juliet" and the BBC TV production of Jonathon Porritt's "Where Are We Going" form part of his catalogue of compositions. He premiered, as composer and performer, "Azraq Suite" for Guitar, Orchestra & Latin Percussion in Virginia.
This was recorded by the composer with the Orchestra of the Birmingham Royal Ballet and is a 6 movement suite of dynamic rhythms, colors and moods of the Latin Americas, ideally suited for both music festival and concert hall. The Suite is also arranged for 2 guitars and is recorded by the Lehtinen-Hilden Guitar Duo. Today his schedule is shared between working in his studio as an arranger and composer and touring.
John Zaradin - Brazilian Jazz Guitar - Book and Online Audio
Arranged by Mike Christiansen and John Zaradin. This book contains a complete solo guitar arrangement, lead sheet, and comping chords for each song. Songs include: "A Day In the Life of a Fool, Chega de Saudade, Desafinado, A Felicidade, The Gentle Rain, The Girl From Ipanema, How Insensitive, Meditation, One Note Samba, Quiet Nights of Quiet Stars (Corcovado), Sabia, So Nice, The Island".
Notation and tab..................................................................Price - $29.95
"Corcovado" Arranged By John Zaradin
John Zaradin - Guitar Music Of Argentina - Book
Includes: "El Bailecito, La Corrumba o Sombro, El Cuando, El Escondido, La Firmeza, Gato, El Maroto, Me Duele El Corazon, Le Media Cana, El Palito, La Palomita Blanca, Triunfo" - Traditional, "Aqui Hace Falta Un Tango, Maradona, Portenazo" -T. Peiro, "La Cumparsita" -G.H. Matos Rodriguez, "El Chocio" -A. Villoldo, "Derecho Viejo" -John Zaradin.
Notation and tab..................................................................Price - $19.95
John Zaradin Plays "So Por Amor"
John Zaradin - Guitar Music Of Brazil - Book
Includes: "Ontem au Luar" -P. de Alcantara & C. de Paixa Cearense, "Baia" -Ary Barroso, "Flor Amorosa" -C. de Paixao & J. da Silva, "Corcovado, The Girl From Ipanema, Desafinado, Meditation, One Note Samba, So Danca Samba" -Antonio Carlos Jobim, "O Pato" Jaime da Silva & N. Teixeira, "Cangaceiro, Recordando Os Velhos Tempos" -Traditional, "Arlilule, Cachaca Con Fogo, Fantasia Da Rua, Viorigolao" -John Zaradin.
Notation and tab..................................................................Price - $19.95
Carlos Barbosa-Lima Plays "Desafinado"
John Zaradin - Guitar Music Of Cuba - Book
Includes: "Habanera" -Georges Bizet, "Frenesi" -Alberto Dominguez, "Cachita" -Rafael Hernandez, "Solamente Una Vez" -Agustin Lara, "The Breeze And I, La Comparsa, Malaguena, Siempre En Mi Corazon" -Ernesto Lecuona, "Lagrimas Negras, Mama Son de la Loma" -Miguel Matamoros, "The Peanut Vendor" -Moises Simons, "Guajira Margarita, Guajira San Juan" -Traditional.
Notation and tab..................................................................Price - $19.95
Liona Boyd Plays "Malaguena"
John Zaradin - Isaac Albeniz: Spanish Classics For Guitar - Book
Includes: "Cadiz -Serenata Espanola, "Cataluna" -Suite Espanola, "Cordoba" -De Cantos De Espana, "Granada" -Suite Espanola, "Mallorca" -Barcarola, "Oriental" -Cantos De Espana, "Puerta De Tierra" -Bolero, "Rumores De La Caleta" -Recuerdos De Viaje, "Serenata Arabe", "Sevilla" -Suite Espanola, "Tango -Suite Espana, "Torre Bermeja" -Serenata.
Notation and tab..................................................................Price - $33.95
John Williams Plays "Cordoba"
Guitarists who like John Zaradin also like:
The Charlie Byrd Solo Guitar Collection
The Howard Heitmeyer Solo Guitar Collection
The Marvin Falcon Solo Guitar Collection
Jazz Guitar Chords & Arpeggio Patterns - Stacy McKee - This unique book includes 300 jazz guitar chord formations and matching single note arpeggio patterns in a quick reference format that no one has ever done before! Cross indexing makes this manual extremely easy to use and regardless of what style of music you play, we know you will find this to be a valuable, "must have" addition to your library. Stacy McKee was the featured guitarist with "Les Brown and The Band Of Renown" and for a limited time only, we will include an exclusive copy of his book FREE with your first order!
==> Click here to see the Stacy McKee Chord Melody Solo Collection <==
Wikipedia article on classical guitar technique
Wikipedia article on jazz guitar
Please get in touch with us personally if you have any questions.
Just call 1-843-838-2657 for help or to place your order.
You can easily place your order by calling 1-843-838-2657 now!
OR click on this link to use our Secure Order Form All orders are backed by
our "exclusive" 30-Day No-Risk Guarantee! See Our Guarantee!