Carlos Barbosa Lima Guitar Tab Books, Instruction DVDs, Solos, Arrangements, Video Lessons
*FREE BOOK - "Jazz Guitar Chords & Arpeggio Patterns" by Stacy McKee (with 1st order)*
..................................................Chord Melody Guitar Music.......................................................
1-800-913-9477 -Toll Free 843-838-2657 - Phone 843-838-7381 - Fax chordmelod@aol.com
Acoustic Guitar Books/DVDs..........Classical Guitar Books/DVDs.............Lick Library Guitar DVDs
Beginner's Guitar Books/DVDs.......Country Guitar Books/DVDs..............Play Along Guitar Books/DVDs
Blues Guitar Books/DVDs................Flamenco Guitar Books/DVDs............Religious Guitar Books/DVDs
Brazilian Guitar Books/DVDs..........Jazz Guitar Course Books/DVDs........Robert Conti Guitar Books/DVDs
Celtic Guitar Books/DVDs................Jazz Guitar Books/DVDs (A-K)..........Rock Guitar Books/DVDs
Christian Guitar Books/DVDs..........Jazz Guitar Books/DVDs (L-Z)...........Spanish Guitar Books/DVDs
Secure Order Form
*Click Here For Featured DVDs Of The Week On Sale!!
==> Click Here To Search By Artist Name or Band Name <==
Need Help Choosing The Right Guitar Book or Video? Peabody Conservatory
trained guitarist Steven Herron is available to answer questions and make recommendations
that will help you become a better guitarist! Just call Toll-Free 1-800-913-9477 now!!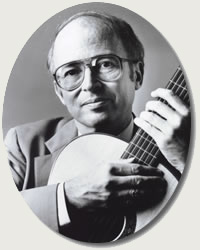 Carlos Barbosa-Lima
Carlos Barbosa-Lima was born in 1944 in Sao Paulo, Brazil. He began studying the guitar at the age of seven and made his concert debut five years later in Sao Paolo and Rio de Janeiro. He began his recording career while still in his teens, continuing to appear regularly in concert and on Brazilian television.

Carlos studied with Isaias Savio, father figure of the modern Brazilian guitar movement and later with the legendary Andres Segovia. Since his U. S. debut in 1967, he has enjoyed a global concert career marked by numerous distinguished recordings. He has also performed with many of the world's great orchestras and has been the featured performer at several prestigious music festivals.

The breadth of his repertoire and his unique ability to integrate diverse musical styles - from Classical and contemporary to Brazilian and jazz - are strong features of his work. From Scarlatti and Debussy to Gershwin, Jobim and Brubeck - Carlos Barbosa-Lima delivers inspired, satisfying performances that have catapulted him onto the world stage. Many important composers have also written music for him.

Carlos taught for many years at the Manhattan School of Music. He now resides in Puerto Rico, touring and recording worldwide. Although his approach to music is classical, his playing combines many styles - classical, Brazilian, popular and jazz. He explains: "Perhaps it was because of my own development in Brazil, where we do not have this airtight division between classical and popular [that] I always felt a great affinity for the popular style treated in a classical way."

The ease with which Carlos moves from one style of music to another enables him to do incredible transcriptions for the guitar. He has transcribed compositions by Scarlatti, Bach, Handel, and even Joplin and has successfully arranged works by George Gershwin, Sondheim, Cole Porter and many Brazilian composers. He has recorded 11 CDs for Concord Jazz and authored numerous guitar instruction books.

Carlos Barbosa-Lima - North By South: The Music Of Mason Williams - Book and CD
Mason Williams' 1968 release "Classical Gas" is now one of the most recorded and performed instrumentals in pop music history. This album-matching folio contains note-for-note transcriptions of Mason Williams' music, as arranged for classical guitar and with a Latin perspective by legendary Brazilian classical guitar master Carlos Barbosa-Lima. As a bonus, the officially released CD of Barbosa-Lima's performances is also included. Titles include: "Chico Hot Springs * Shady Dell * Country Idyll * La Chanson de Claudine * McCall * Classical Gas".
Standard notation................................................................Price - $16.95
Click To See Sample Pages

Carlos Barbosa-Lima Plays "Classical Gas"

Carlos Barbosa-Lima - Scott Joplin For Guitar - Book
Book includes: "The Cascades, Eugenia, The Chrysanthemum, The Easy Winners, The Entertainer, Gladiolus Rag, Heliotrope Bouquet, Maple Leaf Rag, Pleasant Moments, Weeping Willow".
Standard notation................................................................Price - $17.95
Click To See Sample Pages

Carlos Barbosa-Lima Plays "Perfidia"

Carlos Barbosa-Lima - The Music Of Albeniz - Book and CD
Guitar solos include five of Albeniz' most beautiful works! This collection includes both concert solo guitar and lead sheet arrangements of each piece written in standard notation and tablature. Includes a CD of the pieces performed by Carlos Barbosa-Lima. Titles are: "Cuba (Notturno) * En el Mar * En la Playa * Rumores de la Caleta * Puerta de Tierra".
Notation and tab..................................................................Price - $20.95
Click To Hear Audio Samples

Carlos Barbosa-Lima Plays "Cochichando"

Chord Melody's New DVD Digital Download Service
Now you can download over 4,000 DVDs instantly!

Guitarists who like Carlos Barbosa-Lime also like:
The Charlie Byrd Solo Guitar Collection

The Howard Heitmeyer Solo Guitar Collection

The Marvin Falcon Solo Guitar Collection

Jazz Guitar Chords & Arpeggio Patterns - Stacy McKee - This unique book includes 300 jazz guitar chord formations and matching single note arpeggio patterns in a quick reference format that no one has ever done before! Cross indexing makes this manual extremely easy to use and regardless of what style of music you play, we know you will find this to be a valuable, "must have" addition to your library. Stacy McKee was the featured guitarist with "Les Brown and The Band Of Renown" and for a limited time only, we will include an exclusive copy of his book FREE with your first order!
==> Click here to see the Stacy McKee Chord Melody Solo Collection <==

Wikipedia article on Carlos Barbosa-Lima
Wikipedia article on classical guitar technique

Please get in touch with us personally if you have any questions.
U.S. residents call Toll-Free 1-800-913-9477
Outside the U.S. call 1-843-838-2657

You can easily place your order Toll Free by calling 1-800-913-9477 now!
OR click on this link to use our Secure Order Form All orders are backed by
our "exclusive" 30-Day No-Risk Guarantee! See Our Guarantee!

Chord Melody Productions PO Box 569 Beaufort, SC 29901


1-800-913-9477 -Toll Free 843-838-2657 - Phone 843-838-7381 - Fax chordmelod@aol.com

.............................................Home Page.......................................Secure Order Form.........................................