Duane Langston Guitar Solos, Arrangements, Sheet Music, Jazz Standards, Lessons
*FREE BOOK - "Jazz Guitar Chords & Arpeggio Patterns" by Stacy McKee (with 1st order)*
..................................................Chord Melody Guitar Music.......................................................
Easy Order Line 1-843-838-2657 Email - Steven@chordmelody.com
Acoustic Guitar Books/DVDs..........Classical Guitar Books/DVDs.............Lick Library Guitar DVDs
Beginner's Guitar Books/DVDs.......Country Guitar Books/DVDs..............Play Along Guitar Books/DVDs
Blues Guitar Books/DVDs................Flamenco Guitar Books/DVDs............Religious Guitar Books/DVDs
Brazilian Guitar Books/DVDs..........Jazz Guitar Course Books/DVDs........Robert Conti Guitar Books/DVDs
Celtic Guitar Books/DVDs................Jazz Guitar Books/DVDs (A-K)..........Rock Guitar Books/DVDs
Christian Guitar Books/DVDs..........Jazz Guitar Books/DVDs (L-Z)...........Spanish Guitar Books/DVDs
Secure Order Form
*Click Here For Featured DVDs Of The Week On Sale Now!!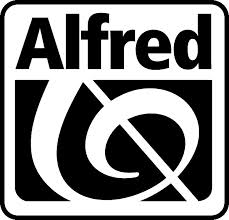 Chord Melody's New DVD Digital Download Service!
Now you can download over 4,000 DVDs instantly!

New Digital Download Service For Individual Guitar Tabs!
Now you can download guitar tab for individual songs instantly!



Our New Selection Of DVD Digital Downloads By True Fire!
Now you can download thousands of DVDs by True Fire instantly!

==> Click Here To Search By Artist Name or Band Name <==

Need Help Choosing The Right Guitar Book or Video? Peabody Conservatory
trained guitarist Steven Herron is available to answer questions and make recommendations
that will help you become a better guitarist! Just call 1-843-838-2657 now!!

Duane Langston - Solo Guitar Renditions - Sheet Music
This unique collection of Duane Langston solo guitar arrangements includes 217 of Duane's best guitar pieces written in standard notation and tab for the fingerstyle guitarist! These beautiful Duane Langston solo guitar arrangements can now be purchased individually, allowing you to "hand-pick" which songs you want to learn. They are the full-length versions of each song exactly the way Duane performs them at upscale restaurants and are arranged at an intermediate level so you don't have to kill yourself to play them!
Notation and tab..................................................................Price - $3.00 Each

A Foggy Day
Ain't Misbehavin'
A Man And A Woman
A Time For Us (Romeo & Juliet)
Alice's Restaurant
All I Have To Do Is Dream
All The Things You Are
Amazing Grace
Annie's Song (John Denver)
Angels From The Realm Of Glory
Angels We Have Heard On High
Anything Goes (Cole Porter)
As Time Goes By
Ashokan Farewell (Civil War Theme)
Away In A Manger
Auld Lang Syne
Autumn Leaves
Beauty And The Beast
Birth Of The Blues
Blackbird (The Beatles)
Black Orpheus (Manha De Carnaval)
Blue Christmas
Blue Skies
Blue Moon
Bluesette
Brian's Song (The Hands Of Time)
Bridal March (Wagner)
Can You Read My Mind (Superman Theme)
Canon In D (Pachelbel)
Charade
Cheers Theme (Where Everybody Knows Your Name)
Chim Chim Cheree
Classical Gas
Colors Of The Wind
Corcovado (Quiet Nights And Quiet Stars)
Crazy

"In The Mood" Arranged By Duane Langston

Dance Of The Sugar Plum Fairy
Dances With Wolves (John Dunbar Theme)
Danny Boy
Day Tripper
Daydream (Lovin' Spoonful)
Dill Pickle Rag
Don't Get Around Much Anymore
Do You Hear What I Hear
Dream A Little Dream Of Me
Emily
Far Away Places
Feliz Navidad (Jose Feliciano)
Feelin' Groovy
Four Strong Winds
Georgia On My Mind
Georgy Girl
God Rest Ye Merry Gentlemen
Gone With The Wind (Tara's Theme)
Greenfields
Greensleeves (What Child Is This)
Guantanamara
Happy Birthday To You
Happy Holiday
Happy Together (The Turtles)
Harbor Lights
Harlem Nocturne
Hark The Herald Angels Sing
Have Yourself A Merry Little Christmas
Have A Holly Jolly Christmas
Heart And Soul
Hello Young Lovers
Here Comes The Sun
Here, There And Everywhere
Hesitation Blues (Rev Gary Davis)
Hi Lili, Hi Lili, Hi Lo
Honeysuckle Rose

"Never My Love" Arranged By Duane Langston

How Great Thou Art
Hungarian Dance #5 (Brahms)
I Am A Rock (Simon & Garfunkel)
I Can't Help Falling In Love With You
If (Bread)
If I Only Had A Brain
Imagine (John Lennon)
In The Mood
I'll Be Home For Christmas
I Wonder As I Wander
I Saw Three Ships
It's Beginning To Look A Lot Like Christmas
It Came Upon A Midnight Clear
It Had To Be You
It's Only A Paper Moon
Jingle Bell Rock
Joy To The World
Jesu Joy Of Man's Desiring
Lawrence Of Arabia Theme
Let It Be (The Beatles)
Let's Do It (Cole Porter)
Let It Snow, Let It Snow
Love Is Blue
Love Me With All Your Heart
Love Story Theme (Where Do I Begin)
Mary's Little Boy Child
Malaguena
Memory (Cats)
Michelle
Mickey Mouse Club March
Mission Impossible Theme
Moon River
Moonlight In Vermont
More
Morenita De Brazil
Morning Has Broken

"New York, New York" Arranged By Duane Langston

Mr. Bojangles
Music To Watch Girls By
My Cup Runneth Over With Love
My Favorite Things (Sound Of Music)
My Sweet Lady
Never My Love (The Association)
New York, New York
Nowhere Man (The Beatles)
O Christmas Tree
O Come All Ye Faithful
O Holy Night
O Little Town Of Bethlehem
Old Cape Cod
One Note Samba
Peter Gunn Theme
Pink Panther Theme
Podmoskovnie Vechera (Evening Near Moscow)
Puff The Magic Dragon
Puttin' On The Ritz
Raindrops Keep Falling On My Head
Rockin' Around The Christmas Tree
Red Sails In The Sunset
Santa Claus Is Coming To Town
Scarborough Fair
Shenandoah
Schindler's List Theme
Send In The Clowns
September Song
Silent Night
Silver Bells
Skylark
Sleepwalk
Smoke Gets In Your Eyes
Solace (The Sting)
Softly As I Leave You
Some Enchanted Evening

"The House Of The Rising Sun" Arranged By Duane Langston

Someday My Prince Will Come
Something (The Beatles)
Somewhere My Love
Somewhere (There's A Place For Us)
Somewhere In Time
Somewhere Over The Rainbow
Somewhere Out There
Song From Moulin Rouge
Speak Softly Love (Godfather Theme)
Star Wars Theme
St. James Infirmary
Stranger In Paradise
Stranger On The Shore
Strangers In The Night
Summer Song (Chad & Jeremy)
Summertime
Sunrise Sunset
Sweet Hour Of Prayer
Tammy
That Lucky Old Sun
The Andy Griffith Show Theme
The Addams Family Theme
The Candyman
The Christmas Song (Chestnuts Roasting)
The Days Of Wine And Roses
The Entertainer (Scott Joplin)
The First Noel
The Flintstones Theme
The Girl From Ipanema
The Good, The Bad And The Ugly
The High And The Mighty
The Holly And The Ivy
The Homecoming
The House Of The Rising Sun
The Little Drummer Boy
The Lonely Bull

"Stranger On The Shore" Arranged By Duane Langston

Theme From A Summer Place
Theme From Mash
The Odd Couple Theme
The Old Rugged Cross
The Rainbow Connection
There's No Place Like Home For The Holidays
The Rose
The St. Louis Tickle
The Stripper
The Summer Knows (Summer Of 42 Theme)
The Sweetheart Tree
The Water Is Wide
The Way We Were
They Can't Take That Away From Me
Those Were The Days
Till There Was You
Time In A Bottle
Try A Little Tenderness
Try To Remember
Unchained Melody
Washington Square
Wedding March (Mendelsson)
West Side Story Medley
We Three Kings
We Wish You A Merry Christmas
What A Wonderful World
When I'm Sixty Four
When You Wish Upon A Star
While My Guitar Gently Weeps
Winter Wonderland
Whistle While You Work
White Christmas
With A Little Help From My Friends
Yellow Bird
Yesterday (The Beatles)
You Belong To Me
Zorba The Greek Theme

"Time In A Bottle" Arranged By Duane Langston

Guitarists who like Duane Langston also like:
The Charlie Byrd Solo Guitar Collection

The Howard Heitmeyer Solo Guitar Collection

The Marvin Falcon Solo Guitar Collection

The Hank Mackie Solo Guitar Collection

Jazz Guitar Chords & Arpeggio Patterns - Stacy McKee - This unique book includes 300 jazz guitar chord formations and matching single note arpeggio patterns in a quick reference format that no one has ever done before! Cross indexing makes this manual extremely easy to use and regardless of what style of music you play, we know you will find this to be a valuable, "must have" addition to your library. Stacy McKee was the featured guitarist with "Les Brown and The Band Of Renown" and for a limited time only, we will include an exclusive copy of his book FREE with your first order!
==>Click here to see the Stacy McKee Chord Melody Solo Collection <==

Wikipedia article on classical guitar technique
Wikipedia article on jazz guitar

Please get in touch with us personally if you have any questions.
Just call 1-843-838-2657 for help or to place your order.

You can easily place your order by calling 1-843-838-2657 now!
OR click on this link to use our Secure Order Form All orders are backed by
our "exclusive" 30-Day No-Risk Guarantee!

See Our Guarantee!