Al Korinek Guitar Solos, Arrangements, Tablature, Sheet Music, Jazz Standards
*FREE BOOK - "Jazz Guitar Chords & Arpeggio Patterns" by Stacy McKee (with 1st order)*
..................................................Chord Melody Guitar Music.......................................................
Easy Order Line 1-843-838-2657 Email - Steven@chordmelody.com
Acoustic Guitar Books/DVDs..........Classical Guitar Books/DVDs.............Lick Library Guitar DVDs
Beginner's Guitar Books/DVDs.......Country Guitar Books/DVDs..............Play Along Guitar Books/DVDs
Blues Guitar Books/DVDs................Flamenco Guitar Books/DVDs............Religious Guitar Books/DVDs
Brazilian Guitar Books/DVDs..........Jazz Guitar Course Books/DVDs........Robert Conti Guitar Books/DVDs
Celtic Guitar Books/DVDs................Jazz Guitar Books/DVDs (A-K)..........Rock Guitar Books/DVDs
Christian Guitar Books/DVDs..........Jazz Guitar Books/DVDs (L-Z)...........Spanish Guitar Books/DVDs
Secure Order Form
*Click Here For Featured DVDs Of The Week On Sale Now!!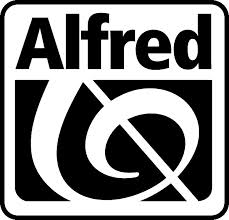 Chord Melody's New DVD Digital Download Service!
Now you can download over 4,000 DVDs instantly!

New Digital Download Service For Individual Guitar Tabs!
Now you can download guitar tab for individual songs instantly!



Our New Selection Of DVD Digital Downloads By True Fire!
Now you can download thousands of DVDs by True Fire instantly!

==> Click Here To Search By Artist Name or Band Name <==

Need Help Choosing The Right Guitar Book or Video? Peabody Conservatory
trained guitarist Steven Herron is available to answer questions and make recommendations
that will help you become a better guitarist! Just call 1-843-838-2657 now!!

Al Korinek - Jazz Guitar Chord Melody Solos - Sheet Music
This exclusive collection of Al Korinek chord melody arrangements of jazz and pop standards includes 145 of Al's guitar solos written in standard notation with chord diagram helpers for the pickstyle guitarist. Al Korinek's career included performances with Benny Goodman, Glen Miller, and Tommy Dorsey - to name but a few! His chord melody solos remind us of Tony Mottola's style of lush chords punctuated with single note runs in between. These beautiful Al Korinek solo guitar arrangements can be purchased individually, allowing you to "hand-pick" which songs you want to learn!
Standard notation............................................................................Price - $3.00 Each

Alley Cat
A Little Love A Little Kiss
Anniversary Waltz
A Pretty Girl Is Like A Melody
April Kisses
April Kisses (Eddie Lang)
Around The World
Body And Soul
Cheek To Cheek
Cocktails For Two
Coplas (Flamenco Melody)
Danny Boy
Dark Eyes
Day By Day
Dearest
Down By The Old Mill Stream
Downtown
Easter Parade
East Of The Sun
Elmer's Tune
Estrelita
Everybody Loves Somebody Sometime
Everything I Have Is Yours
Give Me A Moment Please
Glow Worm
God Bless America
Greensleeves
Have You Ever Been Lonely
He
Here's That Rainy Day
Hindustan
Honey
Honky Tonk
Hot Toddy
How Great Thou Art
I Believe For Every Drop
I Can't Get Started With You
I Don't Know Why
If I Had You
I Had A Dream
I Left My Heart In San Francisco
I'll Be Seeing You
I'm Confessin'
I'm In The Mood For Love
I Remember You
Isle Of Capri
Isn't It Romantic
I Surrender Dear
It Came Upon A Midnight Clear
It's All In The Game
It's A Lonesome Old Town
It's Been A Long, Long Time
It's The Talk Of The Town
It Was So Beautiful
Just A Closer Walk With Thee
Just When We're Falling In Love
Laura
Let Me Call You Sweetheart
Linda
Love Is Blue
Love Letters In The Sand
Love Me Tender
Love Me With All your Heart
Love Story Theme
Mame
Maria Elena
Meditation
Mediterranean Nights
Michelle
Misty
Moonlight In Vermont
Moon River
More Than You Know
Mr. Lucky
My Heart Sings
My Ideal
My Waltz
Naples Always Sings
Nola
Non Dimenticar
Oh Susanna
Once In A While
One Note Samba
On The Alamo
On The Street Where You Live
Panhandle Rag
Peg Of My Heart
Pennies From Heaven
Perfidia
Petticoats Of Portugal
Please Release Me
Polka Dots And Moonbeams
Poor People Of Paris
Prelude In E Minor (Rachmaninoff)
Raindrops Keep Fallin' On My Head
River Stay Away From My Door
Santa Claus Is Coming To Town
Seems Like Old Times
Sentimental Journey
September Song
Shangri-La
Shanty Town
Silent Night
Sleep
Sleepwalk
Smoke Gets In Your Eyes
Something Stupid
Somewhere My Love
Somewhere Over The Rainbow
Sophisticated Lady
Squattin' At The Grotto
Steel Guitar Rag
Stormy Weather
String Of Pearls
Summertime
Swanee River
Sweet Georgia Brown
Tangerine
Tango Tipico
Tanguillo (Flamenco Melody)
Tenderly
Tender Moments
The First Noel
The Girl From Ipanema
The Green Leaves Of Summer
The Lonely Bull
The Shadow Of Your Smile
The World Is Waiting For The Sunrise
Tiajuana Taxi
Tin Roof Blues
Together
Toot Toot Tootsie
True Love
Up A Lazy River
Wabash Blues
Waltz In D Minor (Chopin)
Washington Square
What's New
When Irish Eyes Are Smiling
When It's Sleepy Time Down South
Whispering
Whispering Hope
Winter Wonderland
Wrap Your Troubles In Dreams
You're My Everything
You Tell Me Your Dream

Page 1 of 3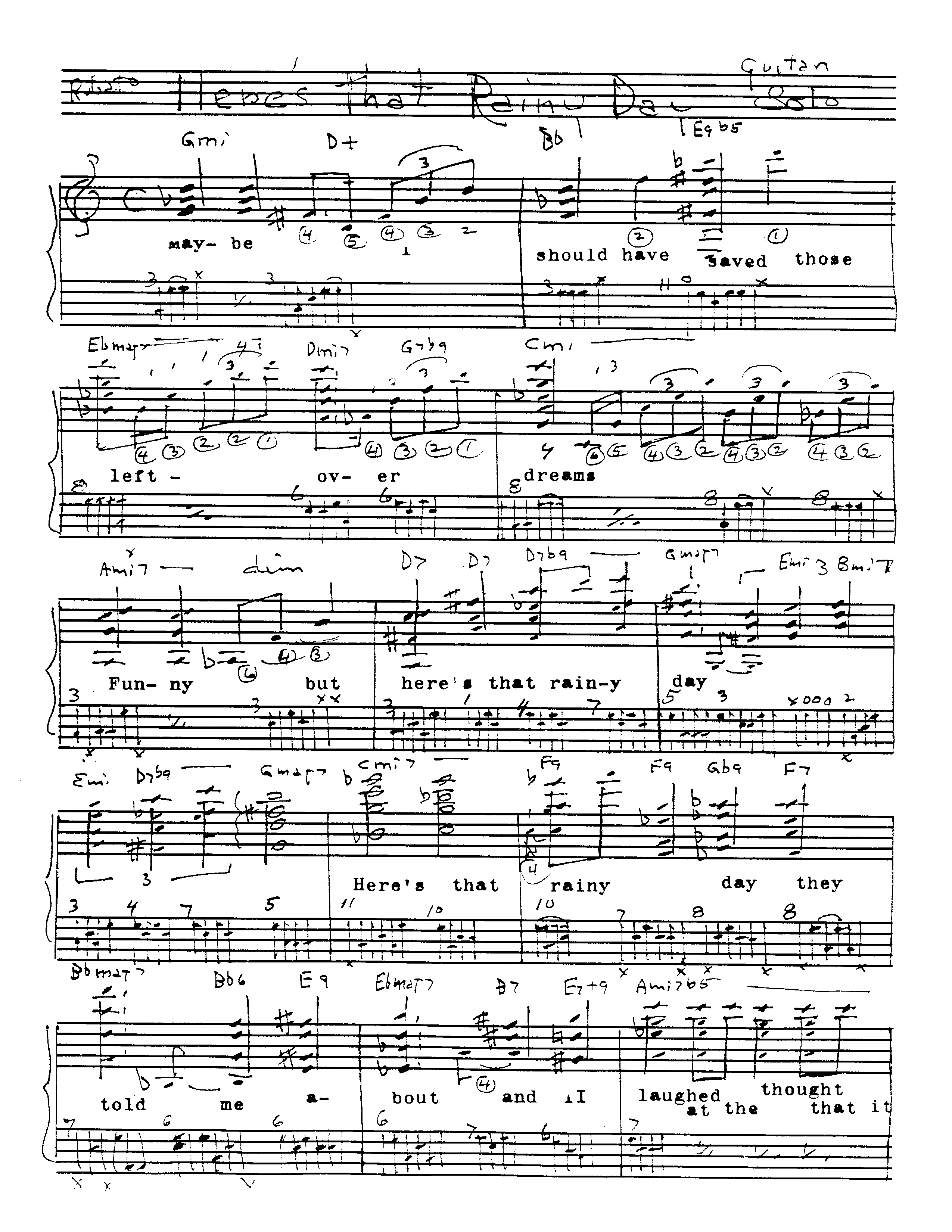 Page 2 of 3
Guitarists who like Al Korinek also like:
The Hank Mackie Solo Guitar Collection
The Charlie Byrd Solo Guitar Collection
The Howard Heitmeyer Solo Guitar Collection
The Chet Atkins Solo Guitar Collection
Jazz Guitar Chords & Arpeggio Patterns - Stacy McKee - This unique book includes 300 jazz guitar chord formations and matching single note arpeggio patterns in a quick reference format that no one has ever done before! Cross indexing makes this manual extremely easy to use and regardless of what style of music you play, we know you will find this to be a valuable, "must have" addition to your library. Stacy McKee was the featured guitarist with "Les Brown and The Band Of Renown" and for a limited time only, we will include an exclusive copy of his book FREE with your first order!
==>Click here to see the Stacy McKee Chord Melody Solo Collection <==
Wikipedia article on classical guitar technique
Wikipedia article on jazz guitar
Please get in touch with us personally if you have any questions.
Just call 1-843-838-2657 for help or to place your order.
You can easily place your order by calling 1-843-838-2657 now!
OR click on this link to use our Secure Order Form All orders are backed by
our "exclusive" 30-Day No-Risk Guarantee!
See
Our Guarantee!