Aaron Gilmartin Guitar Tab Books, Instruction DVDs, Solos, Arrangements, Video Lessons
*FREE BOOK - "Jazz Guitar Chords & Arpeggio Patterns" by Stacy McKee (with 1st order)*
..................................................Chord Melody Guitar Music.......................................................
Easy Order Line 1-843-838-2657 Email - Steven@chordmelody.com
Acoustic Guitar Books/DVDs..........Classical Guitar Books/DVDs.............Lick Library Guitar DVDs
Beginner's Guitar Books/DVDs.......Country Guitar Books/DVDs..............Play Along Guitar Books/DVDs
Blues Guitar Books/DVDs................Flamenco Guitar Books/DVDs............Religious Guitar Books/DVDs
Brazilian Guitar Books/DVDs..........Jazz Guitar Course Books/DVDs........Robert Conti Guitar Books/DVDs
Celtic Guitar Books/DVDs................Jazz Guitar Books/DVDs (A-K)..........Rock Guitar Books/DVDs
Christian Guitar Books/DVDs..........Jazz Guitar Books/DVDs (L-Z)...........Spanish Guitar Books/DVDs
Secure Order Form


*Click Here For Featured DVDs Of The Week On Sale Now!!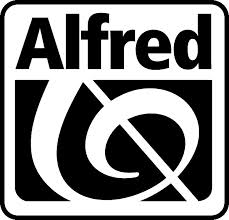 Chord Melody's New DVD Digital Download Service!
Now you can download over 4,000 DVDs instantly!

New Digital Download Service For Individual Guitar Tabs!
Now you can download guitar tab for individual songs instantly!



Our New Selection Of DVD Digital Downloads By True Fire!
Now you can download thousands of DVDs by True Fire instantly!

==> Click Here To Search By Artist Name or Band Name <==

Need Help Choosing The Right Guitar Book or Video? Peabody Conservatory
trained guitarist Steven Herron is available to answer questions and make recommendations
that will help you become a better guitarist! Just call 1-843-838-2657 now!!
Aaron Gilmartin works as a guitarist with Dionisia Garcia in her latest flamenco show, Llorca's Mirror, currently in their 18th month of residency at Taperia Madrid in Manhattan. He has also been an accompanist for Ballet Hispanico since 2001. Aaron received a B.A. in Classical Guitar Performance from California State University and was granted two years of study abroad in Sao Paulo, Brazil where he studied bossa nova, samba, and other styles.
Aaron Gilmartin learned his first flamenco rhythms as a student of Wolfgang "Lobo" Fink in Mexico and has since studied with Dennis Koster, Arturo Martinez, and Paul Bollenback. He works as a songwriter and a composer for film and television and played on the soundtrack for Julie Taymor's hit film "Frida." He is lead guitarist for Dorothy Potter and her band Azuleja, performing classic Cuban songs and Brazilian favorites in Spanish and Portuguese.
Aaron Gilmartin - Easy Steps To Flamenco Guitar - DVD
Play along and learn! To get you going, Aaron has chosen "Tango Flamenco" - one of the great traditional Latin dance forms. The rhythm (compas), with its familiar percussive effect, is the key to this style. Aaron teaches you the basic right hand strums (rasgueados) and picking (picados) that conjure up the sounds of Spain. Aiming this DVD at true beginners, Aaron takes each step of his lesson at a very slow and deliberate pace. He builds your flamenco technique in a logical, step-by step method providing numerous exercises, play-alongs and great advice about everything from getting good tone to using fake nails. He helps you with each chord, gradually adding grace notes, bass and melody lines, arpeggios and other techniques until you are playing a full-fledged flamenco solo!
(120 min) Printable Tab Booklet..........................................Price - $29.95
Also Available For Instant Download - Click Here Now!
Aaron Gilmartin - Learn To Play Flamenco Guitar - 2 DVD Set
The passion and power of flamenco, with its driving dance rhythms and fiery melodies, has inspired guitarists for generations. Aaron Gilmartin will get you started playing flamenco right away! Along with flamenco history, terminology and technique, Aaron teaches 4 of the most important flamenco forms, each with its own recognizable "feel" or "aire": Tangos - a dance rhythm similar to the sounds made popular by the Gypsy Kings, Alegrias - a lighter, more uplifting form, Bulerias - an exciting form elaborated in the 20th century by Sabicas, Paco de Lucia, Ottmar Liebert, Jesse Cook etc. and finally Soleares - the "mother of all flamenco forms". In each one you'll learn the basic compas (rhythmic feel), become familiar with strumming and picking techniques such as the rasgueado, abanico, tremolo, arpeggio and picado, develop your tone and rhythmic power and explore the improvisational melodies (falsetas) that make flamenco so exciting to play! Whether you currently play classical, folk, blues or contemporary fingerstyle guitar, these DVDs will open an incredible new world of guitar music for you!
(210 min) Printable Tab Booklet..........................................Price - $49.95
Also Available For Instant Download - Click Here Now!
Aaron Gilmartin Plays "Alegrias"
Aaron Gilmartin - Easy Steps To Bossa Nova Guitar - DVD
Add Brazilian sounds to your repertoire! The distinctive sound of Brazilian bossa nova guitar has permeated the musical landscape for fifty years - influencing singers, instrumentalists and songwriters throughout the world. Based on a melding of jazz voicings and samba rhythms, this gently swinging fingerpicking based style will bring new colors and rhythms to all your guitar accompaniments and solos! Aaron Gilmartin builds your bossa nova guitar technique step-by-step, providing chordal exercises, melodic passages and syncopated picking along with invaluable guitar advice and musical knowledge. He opens the lesson with his original song "Hold the Place" which is based around a typical four-chord progression that will give your playing an instantly recognizable Brazilian sound, while putting it into a present day singer-songwriter context. Teaching in "little bites" so you can absorb each musical idea, Aaron carefully demonstrates the chord shapes, rhythms, turnarounds, and progressions that will allow you to work out arrangements for songs like The Girl From Ipanema, Black Orpheus, Desafinado and other international hits!
(90 min) Printable Tab Booklet............................................Price - $29.95
Also Available For Instant Download - Click Here Now!
Aaron Gilmartin - The Classics Of Bossa Nova Guitar - Vol 1 - DVD
Aaron Gilmartin takes you on an excursion into the lush jazz chords, seductive rhythms and haunting melodies of bossa nova's greatest hits! Each of these timeless Brazilian tunes has permeated musical culture worldwide and has been heard on numerous recordings, film soundtracks, and in performances by top pop and jazz artists. After an important overview of how jazz chords and voicings are built, Aaron starts you off with "O Barquinho (Little Boat)", a perfect introduction to the bossa nova style. "One Note Samba" by Antonio Carlos Jobim, has become a jazz standard, recorded by Sinatra, Streisand, Ella Fitzgerald, Stan Getz and many other stars. "Wave", another well known Jobim composition is all about samba, the rhythmic underpinnings of all bossa nova songs. Aaron teaches each of these pieces in focused, measure-by measure detail, clearly explaining the rhythms, jazz harmonies, syncopations, bass grooves and melodic elements that will make these iconic pieces come alive under your fingers! Printable standard notation and tab PDF on disc.
(90 min) Printable Tab Booklet............................................Price - $29.95
Also Available For Instant Download - Click Here Now!
Aaron Gilmartin - The Classics Of Bossa Nova Guitar - Vol 2 - DVD
On this DVD, Aaron Gilmartin explores three more of the best known and most beautiful songs of the bossa nova genre! His lesson starts with Antonio Carlos Jobim's "The Girl From Ipanema", the Grammy-winning worldwide hit made famous by Astrud Gilberto and Stan Getz. This song teaches you how to sound like a true bossa nova guitar player. "Corcavado (Quiet Nights And Quiet Stars)", another Jobim classic, features a beautiful melody against a descending bass line, filled out with lush chords. Some of the techniques in this piece will be familiar to anyone who has heard the bossa nova sound. Finally, you'll learn Luis Bonfa's haunting theme music "Manha De Carnaval (A Day In The Life Of A Fool)" from the film "Black Orpheus". This is among the most recorded pieces of guitar music in the world. Learning these beautiful and evocative arrangements will immeasurably add to your repertoire and will give you an in-depth schooling in Brazilian guitar musicianship and technique! Printable standard notation and tab PDF on disc.
(75 min) Printable Tab Booklet............................................Price - $29.95
Also Available For Instant Download - Click Here Now!
Guitarists who like Aaron Gilmartin also like:
The Hank Mackie Solo Guitar Collection
The Charlie Byrd Solo Guitar Collection
The Howard Heitmeyer Solo Guitar Collection
Jazz Guitar Chords & Arpeggio Patterns - Stacy McKee - This unique book includes 300 jazz guitar chord formations and matching single note arpeggio patterns in a quick reference format that no one has ever done before! Cross indexing makes this manual extremely easy to use and regardless of what style of music you play, we know you will find this to be a valuable, "must have" addition to your library. Stacy McKee was the featured guitarist with "Les Brown and The Band Of Renown" and for a limited time only, we will include an exclusive copy of his book FREE with your first order!
==> Click here to see the Stacy McKee Chord Melody Solo Collection <==
Wikipedia article on Flamenco
Wikipedia article on Bossa Nova
Please get in touch with us personally if you have any questions.
Just call 1-843-838-2657 for help or to place your order.
You can easily place your order by calling 1-843-838-2657 now!
OR click on this link to use our Secure Order Form All orders are backed by
our "exclusive" 30-Day No-Risk Guarantee! See Our Guarantee!