Tom Kolb Guitar Tab Books, Instruction DVDs, Solos, Licks, Arrangements, Video Lessons
*FREE BOOK - "Jazz Guitar Chords & Arpeggio Patterns" by Stacy McKee (with 1st order)*
..................................................Chord Melody Guitar Music.......................................................
Easy Order Line 1-843-838-2657 Email - Steven@chordmelody.com
Acoustic Guitar Books/DVDs..........Classical Guitar Books/DVDs.............Lick Library Guitar DVDs
Beginner's Guitar Books/DVDs.......Country Guitar Books/DVDs..............Play Along Guitar Books/DVDs
Blues Guitar Books/DVDs................Flamenco Guitar Books/DVDs............Religious Guitar Books/DVDs
Brazilian Guitar Books/DVDs..........Jazz Guitar Course Books/DVDs........Robert Conti Guitar Books/DVDs
Celtic Guitar Books/DVDs................Jazz Guitar Books/DVDs (A-K)..........Rock Guitar Books/DVDs
Christian Guitar Books/DVDs..........Jazz Guitar Books/DVDs (L-Z)...........Spanish Guitar Books/DVDs
Secure Order Form
*Click Here For Featured DVDs Of The Week On Sale Now!!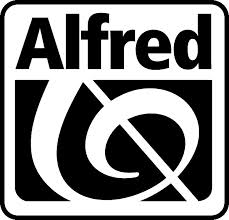 Chord Melody's New DVD Digital Download Service!
Now you can download over 4,000 DVDs instantly!

New Digital Download Service For Individual Guitar Tabs!
Now you can download guitar tab for individual songs instantly!



Our New Selection Of DVD Digital Downloads By True Fire!
Now you can download thousands of DVDs by True Fire instantly!

==> Click Here To Search By Artist Name or Band Name <==

Need Help Choosing The Right Guitar Book or Video? Peabody Conservatory
trained guitarist Steven Herron is available to answer questions and make recommendations
that will help you become a better guitarist! Just call 1-843-838-2657 now!!

Tom Kolb - Amazing Phrasing - Book and CD
Includes 50 ways to improve your improvisational skills! This book/CD by Tom Kolb explores all the main components necessary for crafting well-balanced rhythmic and melodic phrases. It also explains how these phrases are put together to form cohesive solos. Many styles are covered - rock, blues, jazz, fusion, country, Latin, funk and more - and all of the concepts are backed up with musical examples. The 50 ideas are divided into five main sections: 1) The Basics - covers fundamental but all too often forgotten techniques such as slurs and vibrato. 2) Melodic Concepts - explores various aspects of melodic phrasing such as motifs, chromaticism and sequences. 3) Harmonic Embellishments - discusses the melodic potential of harmonic intervals (dyads), chords and chord partials. 4) Rhythmic Concepts - explores various aspects of rhythmic phrasing such as accents, free-time phrasing and metric modulation. 5) Solo Structure - all of the topics discussed in the book come together to help form the big picture!
Notation and tab.......................................................................Price - $19.95

Tom Kolb - 50 Licks Rock Style - DVD
In this DVD, Tom will teach you licks in the styles of the masters of rock guitar: Jimmy Page, Eric Clapton, Jeff Beck, Eric Johnson, Allman Brothers, Keith Richards, Chuck Berry, Stevie Ray Vaughan, Joe Satriani, Billy Gibbons, Dave Navarro, Mark Knopfler and many more. Each lick is played in context and demonstrated slowly with a full explanation of the scale or concept from which it was derived. Tom explains how to apply the licks over certain chords or progressions. Tom also covers techniques such as hammer-ons, pull-offs, slides, vibrato, bends, octaves, harmonics, whammy bar, double stops, sequencing of scales, intervallic licks and arpeggios.
Tab Booklet Included................................................................Price - $14.95

Tom Kolb - Melodic Lead Guitar - DVD
Tom Kolb reveals the tools and strategies necessary for creating memorable, intelligent lead lines. If you're looking to break out of that pentatonic rut and greatly expand your repertoire, look no further. Tom breaks these topics down in a concise, easy-to-understand fashion and demonstrates their usefulness with exciting musical examples. Topics covered include: rocking up Mixolydian * 3rds and 6ths * arpeggios * "the railroad track" - the easiest scale in the world * minor scales and modes * Lydian: a major alternative * major-key soloing for rockers * triad substitutions * pentatonic double stops * killer guitar tone * open-string embellishments.
(127 min).....................................................................................Price - $24.95

Tom Kolb - Soloing Strategies For Guitar - Book and CD
Licks, tricks, tones and tips for the aspiring lead guitarist. Expanding your improvisational horizons with this incredible resource for all guitarists! Soloing Strategies for Guitar explores a variety of improvisational concepts and techniques, backed up with fingering patterns, exercises, and lick examples galore. In addition, each chapter includes several extended solos (in the styles of rock, blues, funk, jazz, and country) based entirely on the techniques brought forth in each lesson. Furthermore, each chapter features Quick Theory Tutorials that you can refer to if you need to brush up on your music theory. You'll also find a section called Tone Tips that precedes each solo. Here you get suggestions for guitar, amp, and effects settings. To top it all off, there's a variety of play-along tracks on the accompanying audio CD that you can jam along with, complete with chord charts and soloing suggestions.
Notation and tab........................................................................Price - $19.95

Jazz Guitar Chords & Arpeggio Patterns - Stacy McKee - This unique book includes 300 jazz guitar chord formations and matching single note arpeggio patterns in a quick reference format that no one has ever done before! Cross indexing makes this manual extremely easy to use and regardless of what style of music you play, we know you will find this to be a valuable, "must have" addition to your library. Stacy McKee was the featured guitarist with "Les Brown and The Band Of Renown" and for a limited time only, we will include an exclusive copy of his book FREE with your first order!
==> Click here to see the Stacy McKee Chord Melody Solo Collection <==

Wikipedia article on lead guitar

Please get in touch with us personally if you have any questions.
Just call 1-843-838-2657 for help or to place your order.

You can easily place your order by calling 1-843-838-2657 now!
OR click on this link to use our Secure Order Form All orders are backed by
our "exclusive" 30-Day No-Risk Guarantee!

See Our Guarantee!